Sure, New York might be a concrete jungle – in fact, I'm pretty confident you could walk for blocks and blocks in some neighborhoods a ne'er see a bit of green.
But that doesn't mean NYC's green pastures don't exist. Sometimes you just have to look high, not low.
Here are six of our fav rooftop gardens in NYC.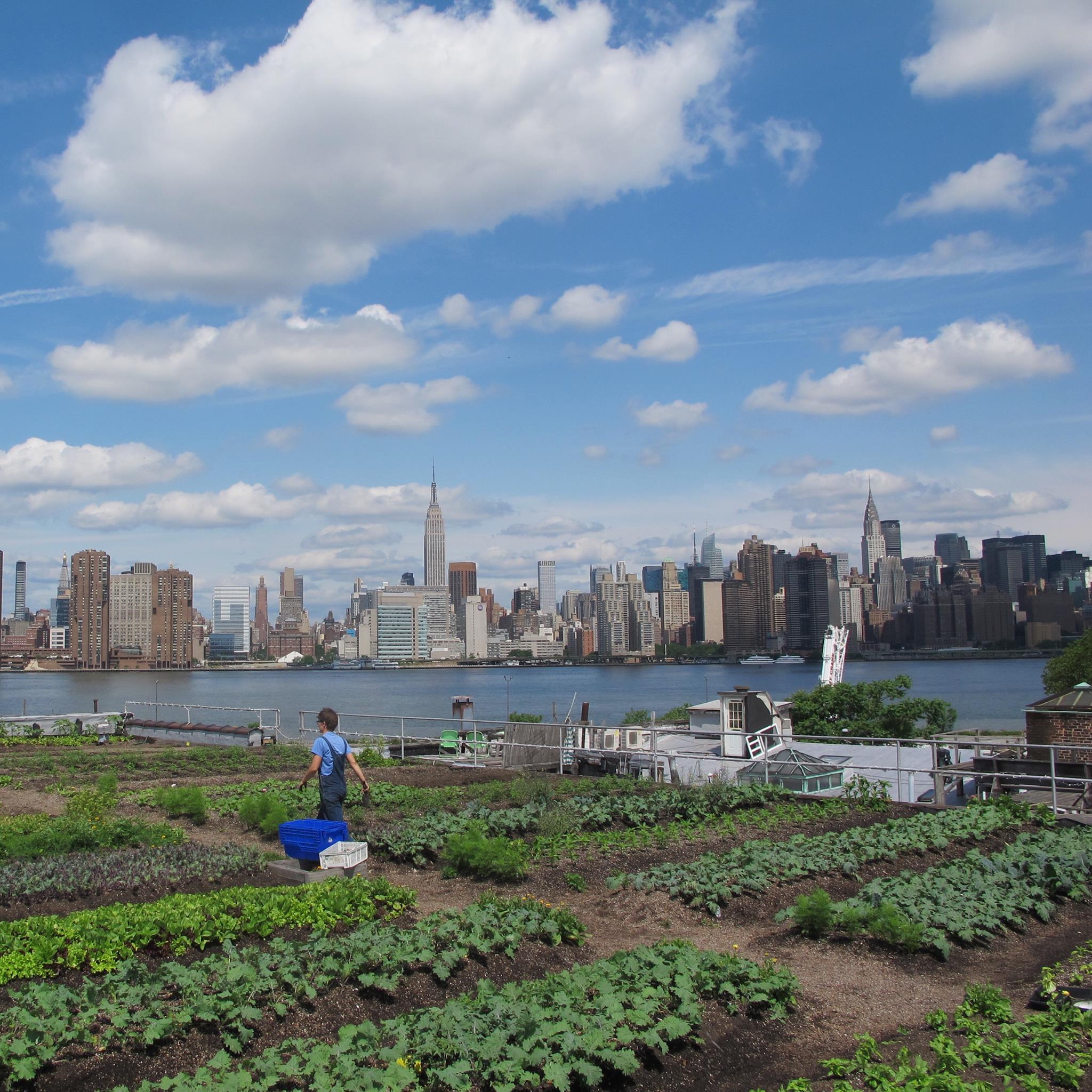 44 Eagle St, Brooklyn
An organic farm that sits on top of a warehouse, customers are able to pick and purchase vegetables while having an incredible view of the Manhattan skyline from Brooklyn. Nothin' like a little green gardening in the city to escape from all that hustle and bustle.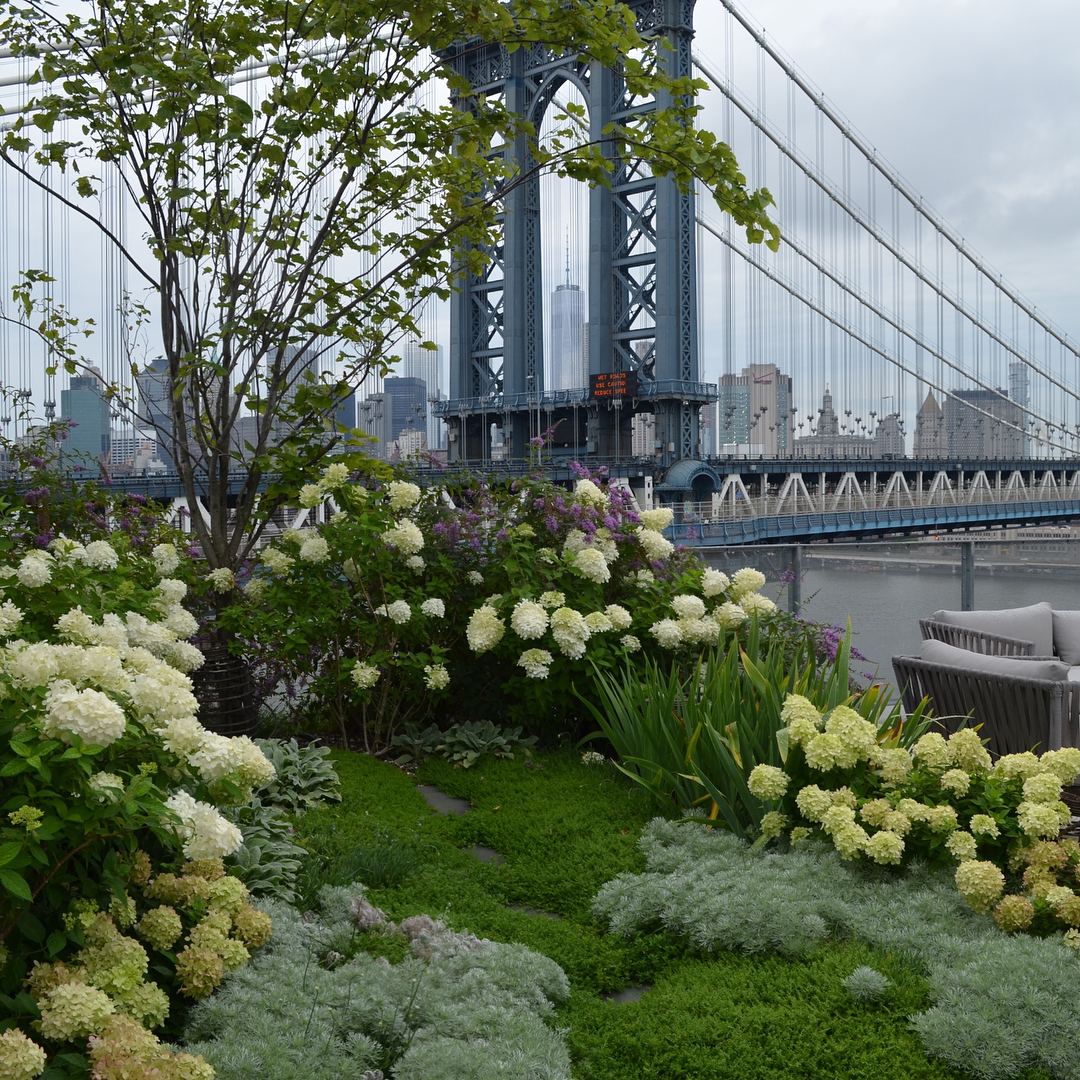 Brooklyn Navy Yard, 63 Flushing Avenue, Box 116, Brooklyn
This company leads the pack in the rooftop farming industry. They operate one of the "largest rooftop soil farms," have two operating farms in NYC, and grow a total of 50,000 pounds of organic produce annually.
In addition to cultivating produce, this business also keeps their own honeybee hives across the roofs of NYC. Brooklyn Grange also hosts educational programming that provides consultation for green roofs and urban farming worldwide. Oh, and weddings!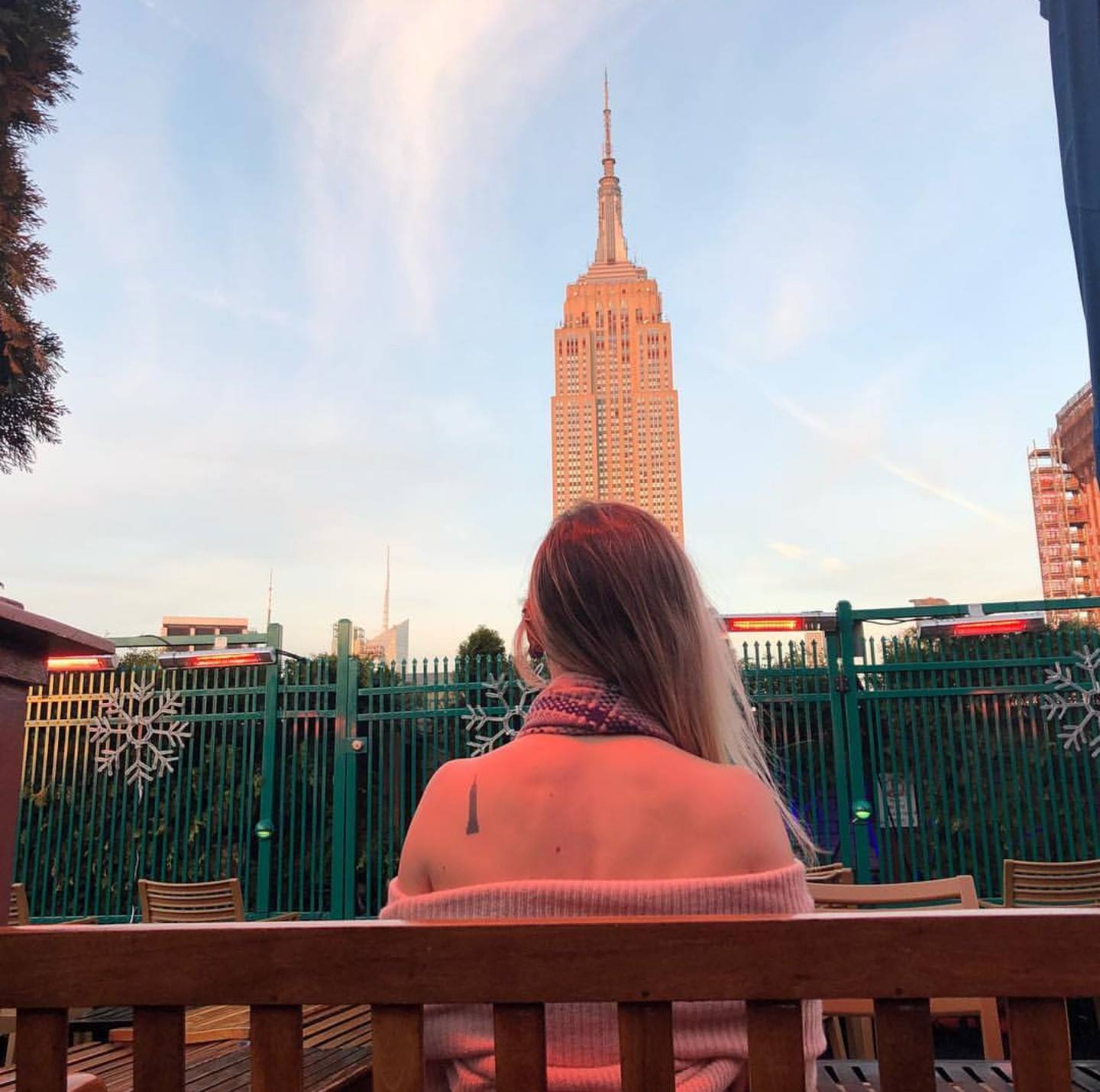 230 5th Avenue, Manhattan
Take in some CO2 while sipping a cocktail at this penthouse bar and lounge above Fifth Avenue.  This rooftop garden lounge is one of New York's largest, and by far the swankiest. If you're worried about it being too cold, this establishment makes sure that the outdoors are heated so that the customers can feel comfortable. However, there are no umbrellas for those sunny and rainy days, so be sure to come prepared even if it has some of the finest rainwater hoppers in the city.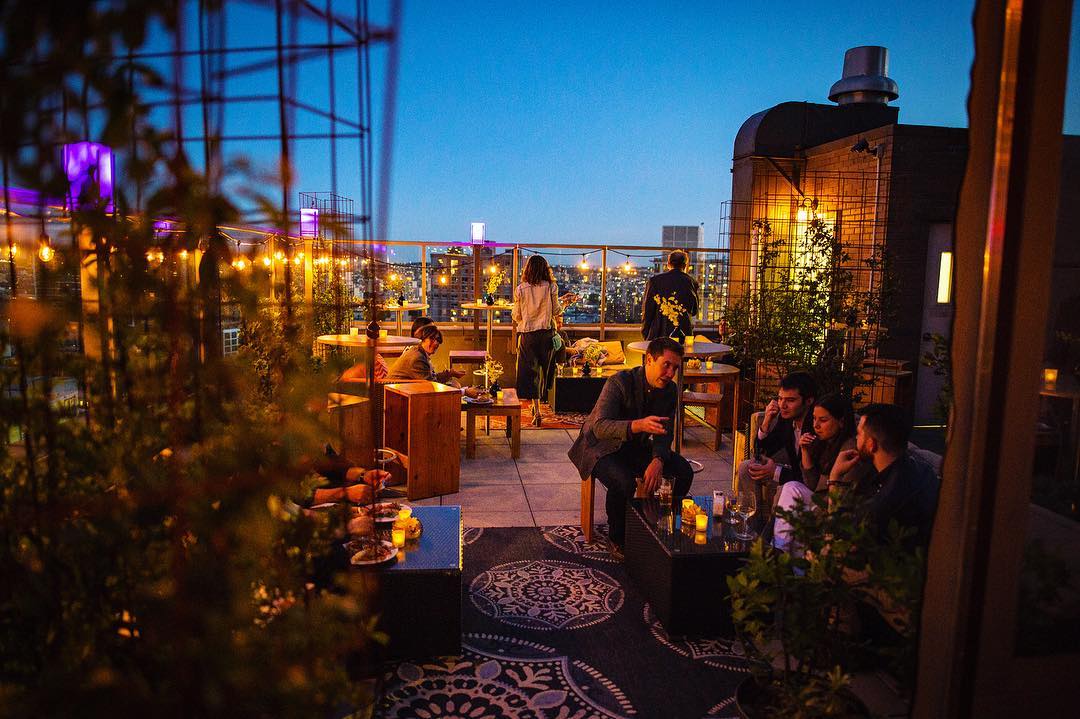 216 Duffield Street, Brooklyn
In regards to tradition, "Kimoto" has to do with the brewing process that is used in Japan; it is also a surname that means "one that lives beneath the trees." You'll be able to take in some greenery when you dine at this restaurant offers a new approach their craft beers, cocktails, and Asian-inspired foods to allow its patrons to have a contemporary dining experience. Consumers get to enjoy American dishes through an Asian lens such as Truffle Parmesan Fries, Harujuku Rolls, or the Grilled Shisoto Peppers.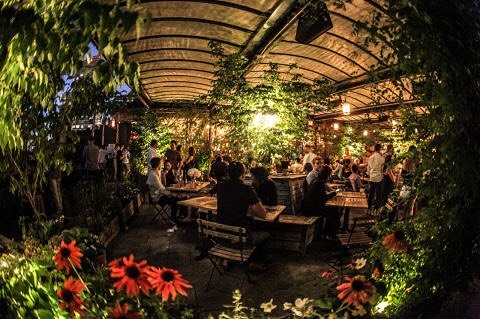 542 West 27th Street, Manhattan
One special thing about this restaurant is only open during the summer months; the Gallow Green restaurant will open again on April 20th for the 2018 season starting with the Herb Festival. Housed inside the McKittrick Hotel and surrounded by lush gardens, relax at a truly scenic weekly brunch, held high in the sky every Saturday and Sunday on April 28th from 11 a.m. to 4 p.m.
What were some of your favorite bars on this list? Did we miss one? Please let us know in the comments or by tweeting us @UrbanMatterNYC.
Featured Image Credit: Kimoto Instagram