Say goodbye to the uncomfortable seats and sticky floors of theaters-past, Rooftop Cinema Club has come to New York City!
This London transplant gets moviegoers into the great outdoors by projecting films both old and new onto a projector backed by the New York skyline. Rooftop Cinema Club blocks out the noise of the city streets (and annoying audience members) by handing out wireless headphones to viewers. This provides film-seekers with an exceptional viewing experience, highlighted by delicious food offerings and a shockingly comfortable deck chair with extra legroom.
Think "drive-in-movie-theater" vibes, but without the cars and with a bit more panache. Each movie begins when the sun is setting so the audience can see a picturesque view of the city's sky-scape.
There are two rooftop cinema locations: one crowning OfficeOps in Bushwick and the other topping YOTEL in Manhattan.
OfficeOps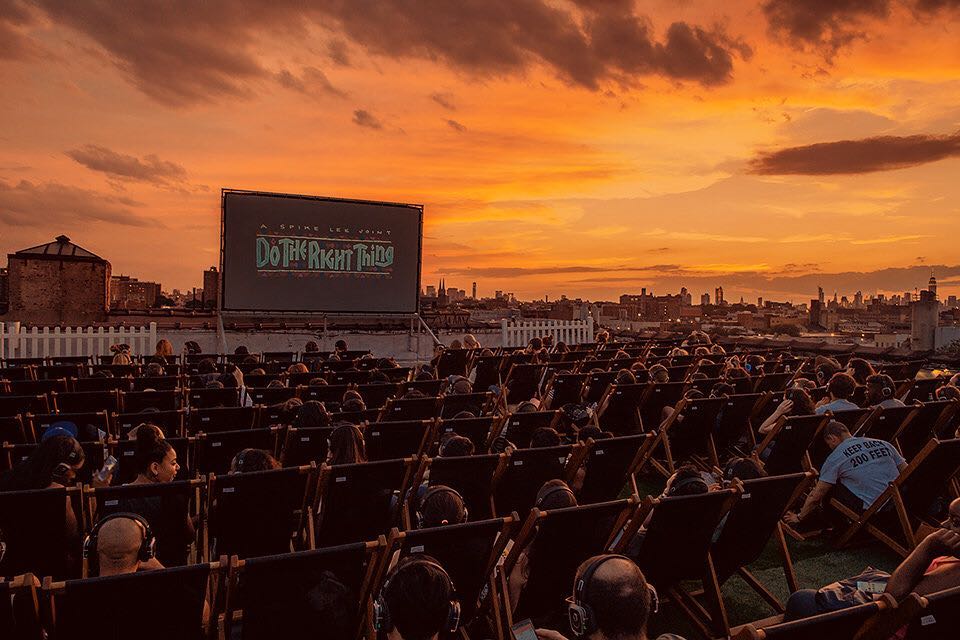 @ 57 Thames 
This Brooklyn venue opens up an hour-and-a-half before screening, when guests can being checking their tickets and settle down to enjoy the scenic views of NYC. Visitors are allowed to bring their own food – and drinks! – to enjoy during the movie. Unfortunately, there is no elevator to the roof of OfficeOps, so come prepared to climb some stairs. An additional apologies to underage movie-fans, all audience members at this location must be 21+.
YOTEL New York City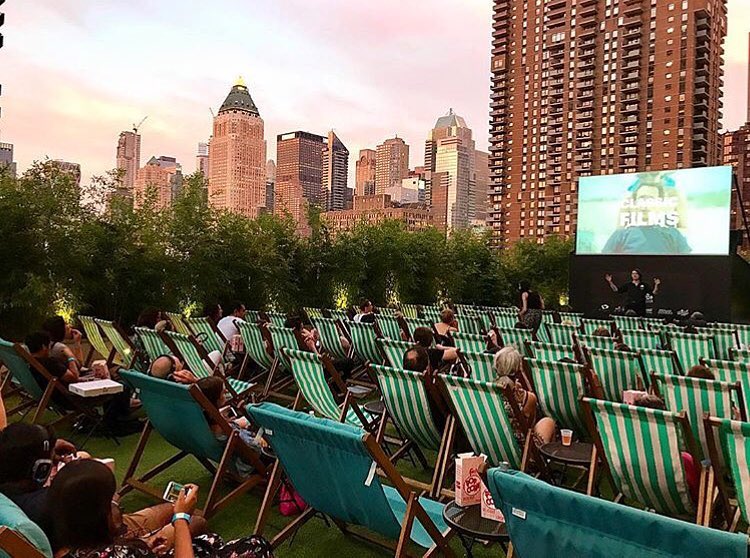 @ 570 10th Avenue
Located in Times Square, this venue has a rooftop bar that open from 5 pm to 11 pm everyday. Guests 18 and up are permitted, but YOTEL implores its audience to remember that you must be over 21 to visit the bar area.
Both locations hand-pick the movies shown to ensure an especially memorable experience. Among those films played regularly are Beauty and the Beast, La La Land, Get Out and The Godfather 45th Anniversary Edition.
Ticket prices, showtimes and directions can be found here. Get them now before the season ends in winter!