A stunning display of exhibitionism in the Windy City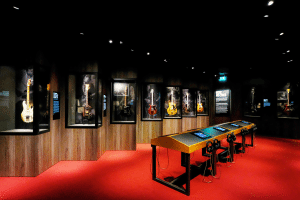 Mayor Rahm Emanuel was joined by other city officials this morning at Navy Pier to announce the latest attraction to take place at the landmark.
"Exhibitionism," an in-depth and experiential story of influential rock band The Rolling Stones, will be held at Navy Pier from April 15 through July 30. The exhibit explores all facets of the legendary band, including a style and fashion gallery, vintage instruments, photography, letters, and paraphernalia, interactive displays, and a 3D concert finale. Visitors can even create their own remixes of the Stones' music.
This celebration of a phenomenal segment of pop culture will occupy 18,000 square feet in Navy Pier's Festival Hall, and elements of the exhibit will be incorporated throughout other features of the Pier, such as the summer fireworks shows.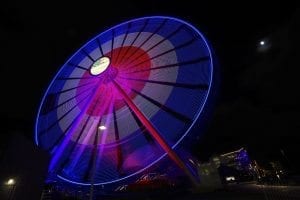 The traveling exhibit was a massive hit in London and New York City, and it's slated to make its way to Sydney, Australia in November 2018. Tickets for the Chicago exhibit go on sale February 24 and prices will range from $25 – $35.
In this morning's conference, the Mayor touched on the British band's special connection to Chicago, as the city's blues roots are major influences in their music. He mentioned how the Stones' have helped "spread Chicago's cultural vibrancy around the world."
As Navy Pier is a major tourist attraction, the exhibit will not only draw in thousands of locals, it'll also welcome visitors from all over the world, creating opportunities for people to interact from all corners of the world with a common love for music.