That's right people – the official start to the Holiday Season in New York is just around the corner! Before we get into all the nitty-gritty details, let me just start with some proper mood music…..
Great.
Now, unless you've been living under rock for the past three months, you are by this time well aware that the Rockefeller Center Tree Lighting Ceremony will take place on Wednesday, November 29th! And as NYC's kick off to Christmas-time in the city, it's pretty much guaranteed to be a big deal. I'm talking unbelievable performances, thousands of lights and, yes, the biggest damn Christmas tree you have ever seen.
Here's what to expect:
What is the Rockefeller Center Tree Lighting Ceremony?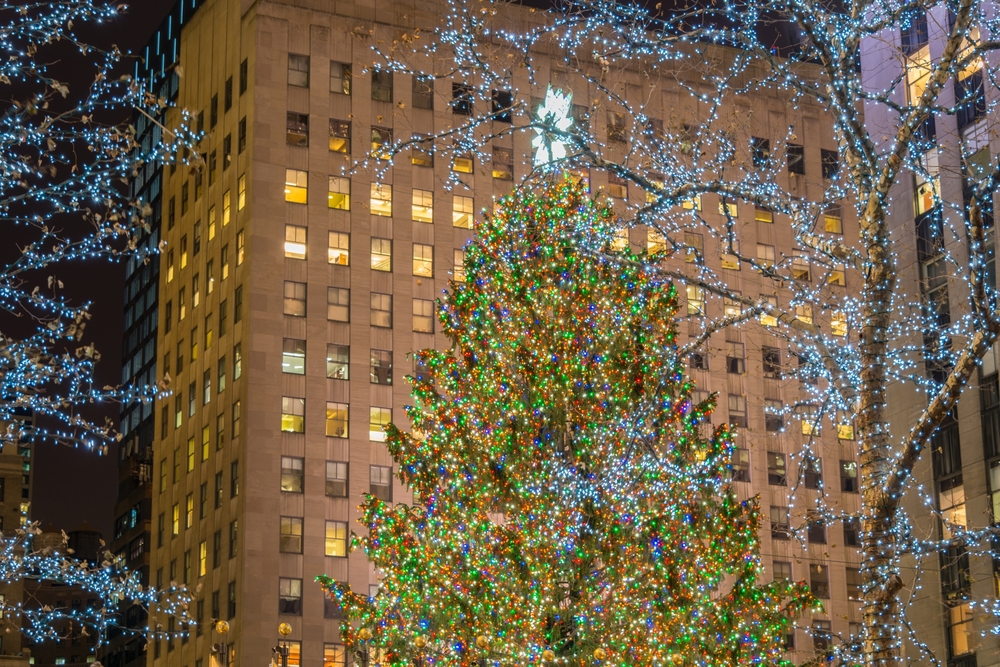 New York's most iconic holiday event began as early as 1933, the year when 30 Rockefeller Plaza first opened its doors for business. In the years since, not only has the tree grown in size – last year's evergreen was approximately 70 feet tall with over 50,000 lights – but so has the celebration itself, all while staying true to its initial promise, to be a beacon of joy to the world.
Where Will The Lighting Take Place?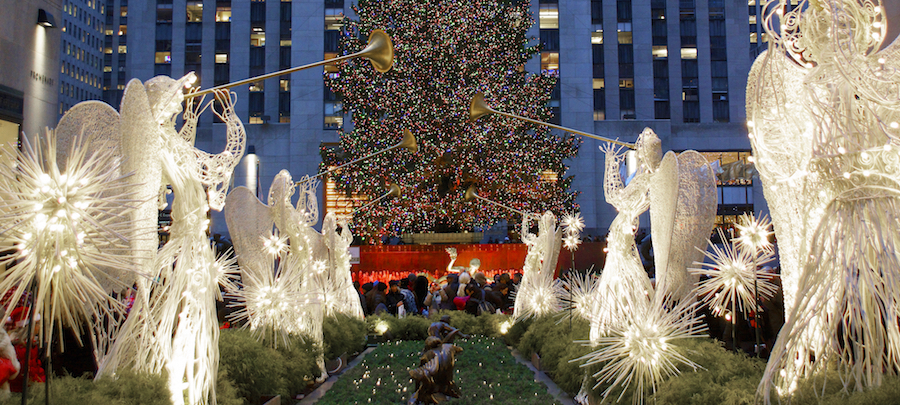 The lighting will occur right smack-dab in front of 30 Rockefeller Plaza and the Rockefeller Plaza Skating Rink, between West 48th and 51st Streets and Fifth and Sixth Avenues. Crowds from the 2016 ceremony went well into the thousands, so if you're planning on sticking around to see everything go down live, we suggest you get there verrryyy early.
Who Can You Expect To See There?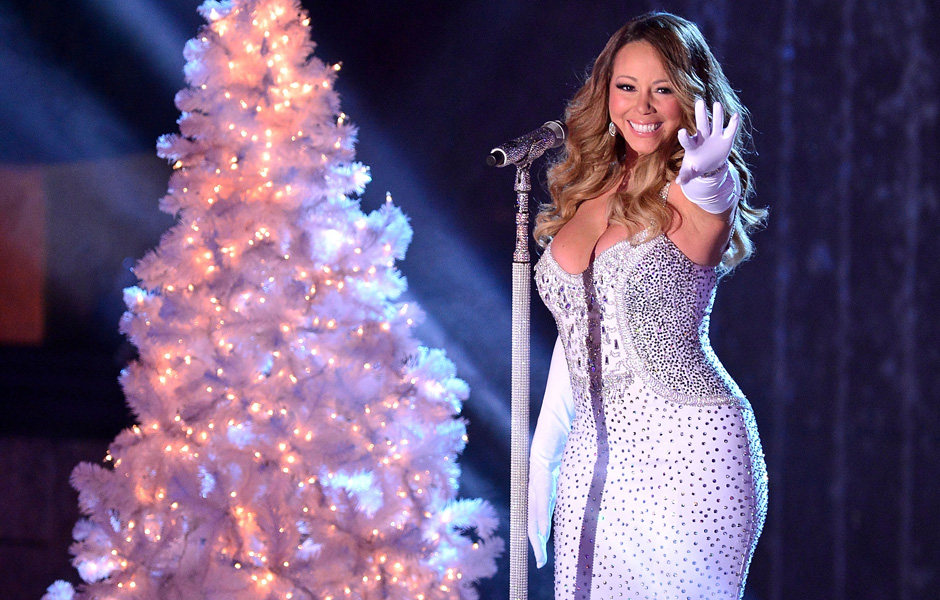 Though the Rockefeller Center Tree Lighting Ceremony is sure to be a star studded event, the exact guest list for 2017 has not yet been released. Although, it's probably be a safe bet to expect performances from the Rockettes and a choir or two. Past performers have included Neil Diamond, Tony Bennett, Mary J. Blige, Carly Rae Jepsen and many, many more.
When Will It All Go Down?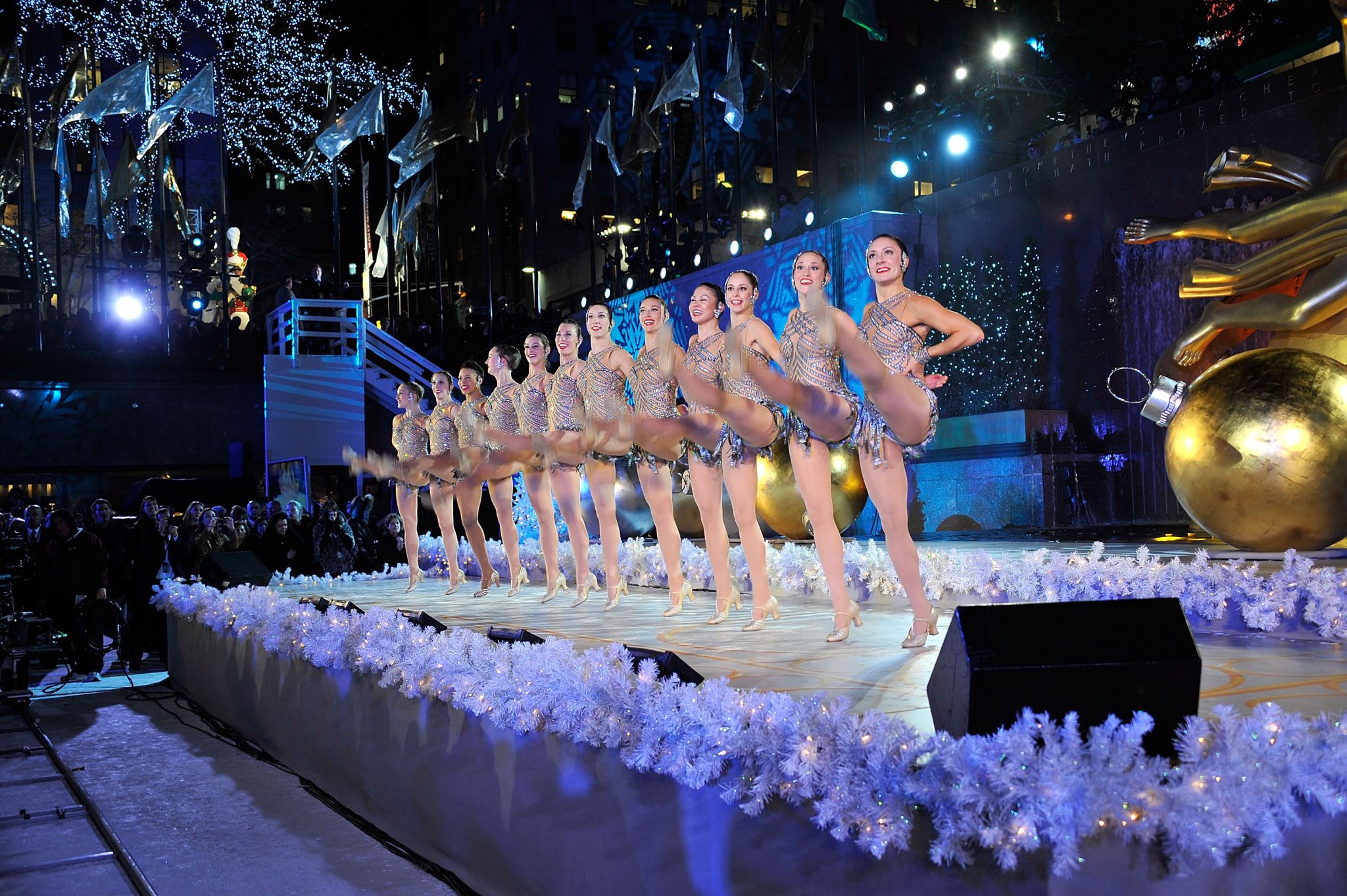 The tree lighting will begin at 8:55pm sharp on November 29th, 2017. Performances will start as early as 7pm. Barring bad weather, the tree should remain lit throughout the holiday season, until 9pm on January 7th, 2018.
How Can You See It?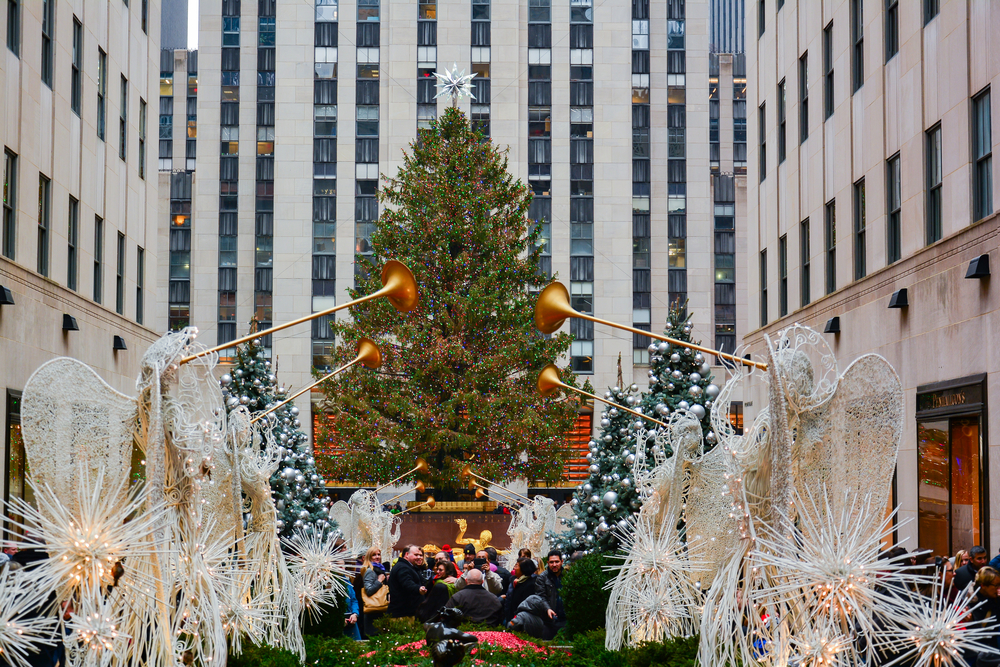 The Rockefeller Center Tree Lighting is completely free and open to the public on a first-come-first-served basis. But if you would rather not squish yourself into that crowd all night long, you can also catch live coverage of the entire event on NBC.
For more information, visit the Rockefeller Plaza website here.
For more holiday activities taking place across the city this season, head to our Complete Holiday Guide here.