Celebrating their 10th-anniversary tour, Broadway in Chicago and Fifth Estate Entertainment are proud to present Rock of Ages, now playing for just one week through April 28, 2019.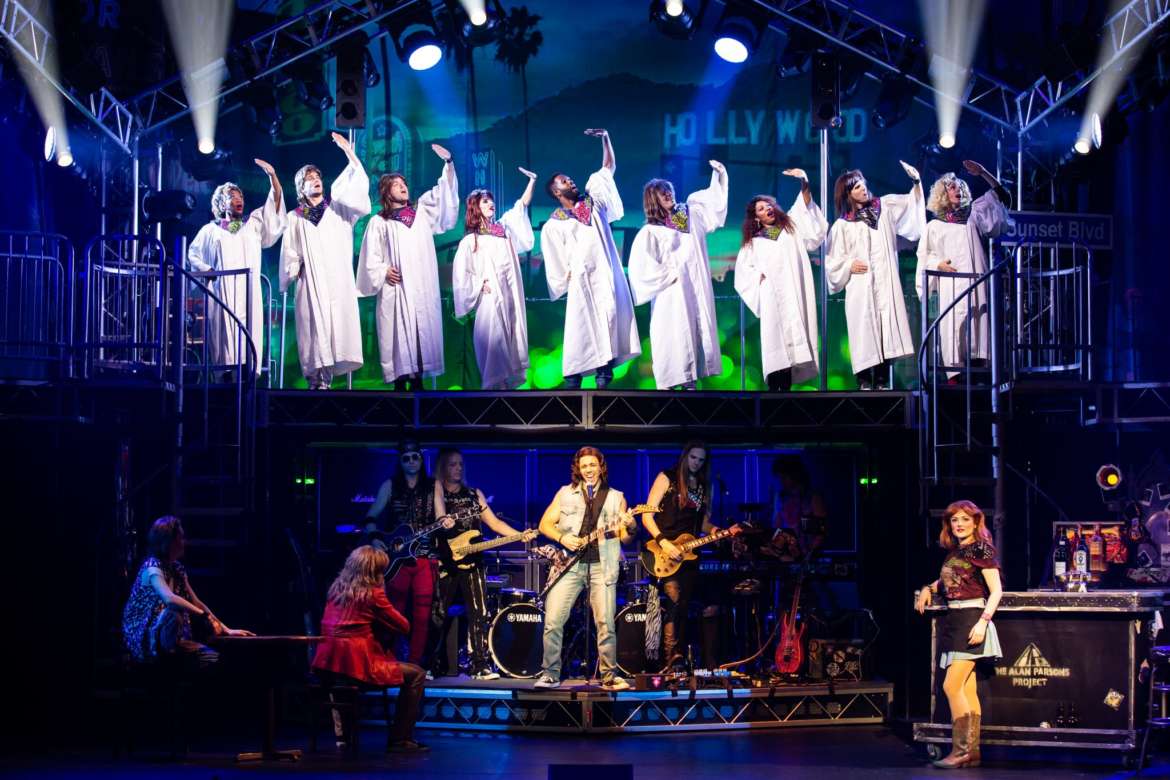 It's '80s hits, big hair, and short skirts at Hollywood's Sunset Strip with a love story weaved into this loud, raucous, jukebox musical. Built around '80s classic rock songs from Styx, Poison, Twisted Sister, and Whitesnake, the show brings back larger-than-life characters with heavy metal attitude. Pop songs include: "We Built This City," Waiting for a Girl Like You," "I Want to Know What Love Is," and "Any Way You Want It." You'll know them all and will be singing right along.
With an accompanying book written by Chris D'Arienzo and arrangements and orchestrations by Ethan Popp, this fabulous 10th-anniversary tour is being directed with precision by Martha Banta and choreographed by Janet Rothermel.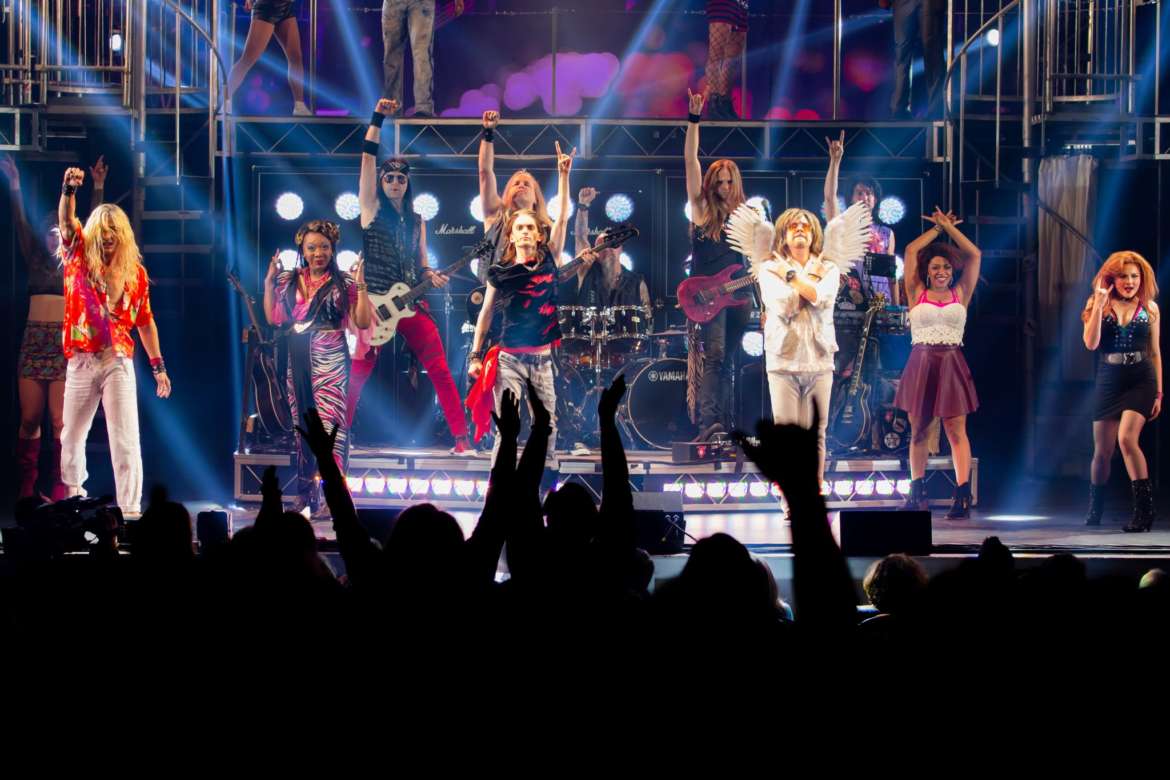 Anthony Nuccio as Drew and Katie LaMark as Sherrie are excellent with over-the-top, belt-it-out vocals, flawlessly capturing the music of the '80s powerhouse rock stars. Narrator Lonny, played by John Michael Breen, steals the show every time he's on stage. He's funny, dramatic and magical, making the audience love him. Surprise, surprise, he sings, too! With a perfect German accent and lively antics, Chris Renalds plays son, Franz, and he gallops away with the role. Sam Harvey as hard-living, killer rock star Stacee Jaxx steals hearts but gets what he deserves in the end.
Kudos to the Rock of Ages band conducted by Marshall Keating, along with Zach Henning on guitar, Maddox on Guitar, Chris Moore on drums and Oliver Hofer on bass, who are on stage throughout the entire show. Mention must be made of the colorful, high-impact, in-your-face lighting designed by Mike Baldassari that deserves a standing ovation of its own!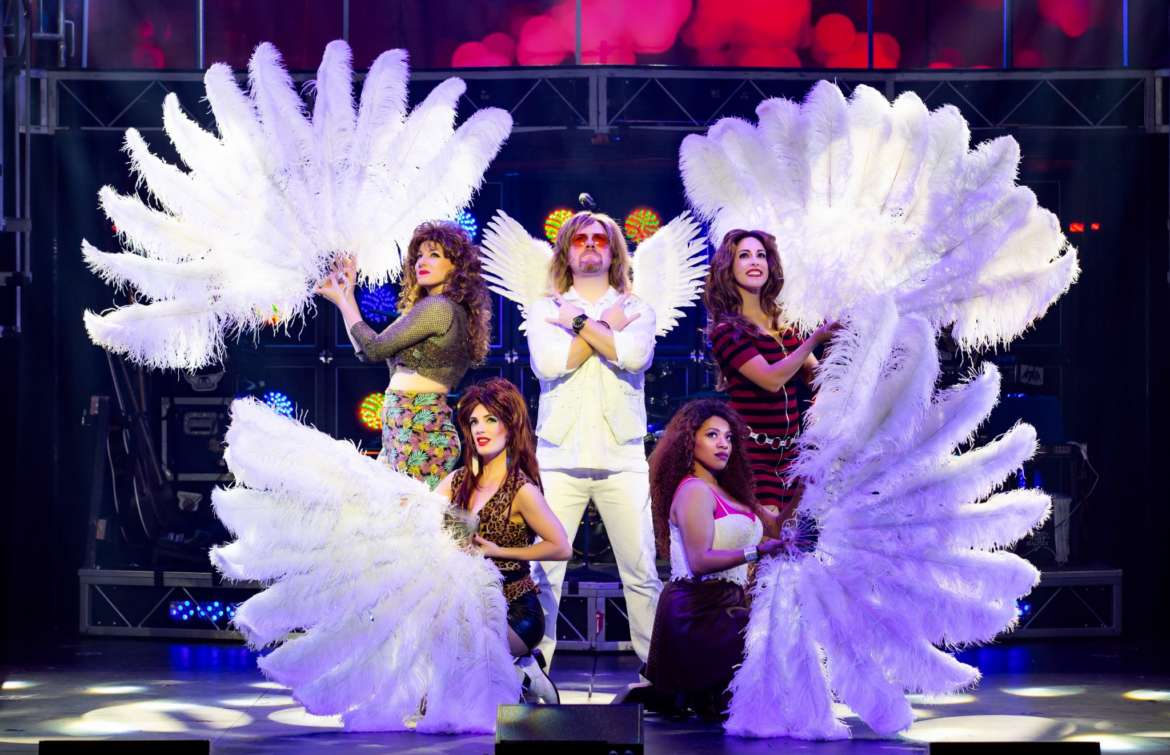 Rock of Ages opened on Broadway in 2009 and earned five Tony nominations, including Best Musical. The 2012 film starred Julianne Hough, Russell Brand, Alec Baldwin, Paul Giamatti, and Catherine Zeta-Jones. While it does depict a certain era, the music continues to be timeless!
The show is now playing at the James M. Nederlander Theatre, 24 W. Randolph in Chicago for one week only through April 28. Find tickets today before it leaves the city!
Featured Image Credit: Jeremy Daniel