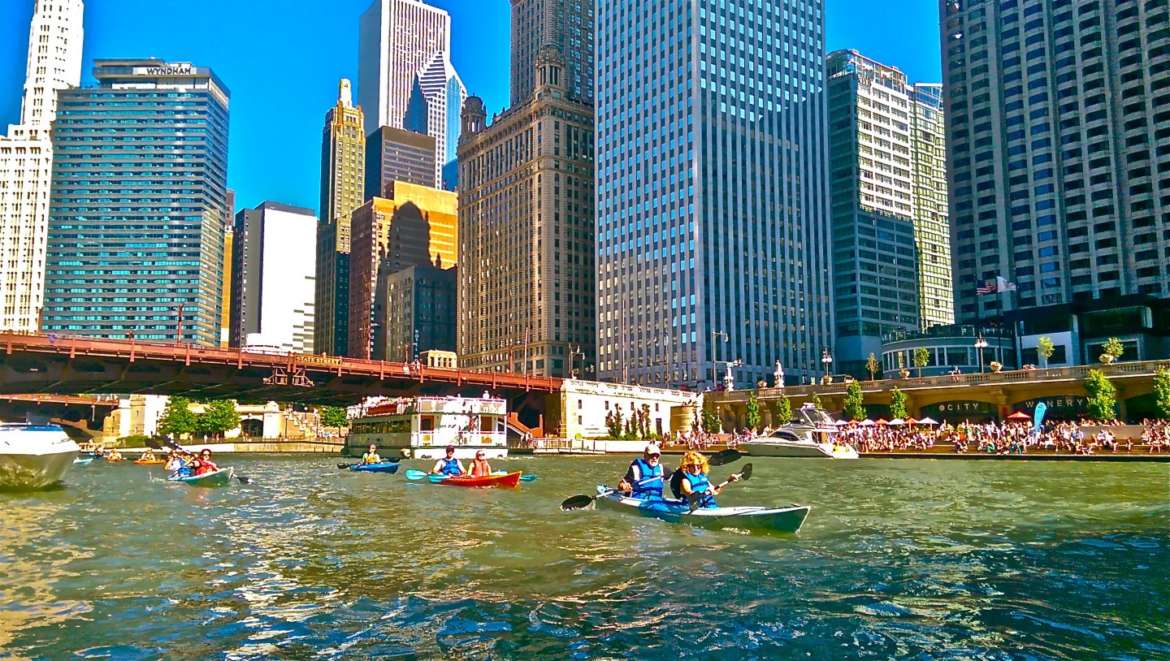 About The Wateriders Kayak Tours
Wateriders Kayak Tours and Rentals in Chicago was founded in 1997, when they created the first Chicago River kayaking tour. It's an unforgettable and unique way to navigate through the concrete jungle of Chicago, and it's led by friendly, knowledgeable guides who specialize in history, architecture, ghosts, and gangsters.
With the recent Riverwalk renovations, the scenery is only getting better for those who decide to embark on this Chicago kayaking journey. Plus, the water quality itself has improved by leaps and bounds over the years– it is now safe to swim in the Chicago Riverwalk, albeit illegal!
They are located on the Riverwalk behind the world-renowned East Bank Club, perfectly situated for shoving off in the heart of Downtown Chicago and enjoying the newly-renovated Chicago Riverwalk.