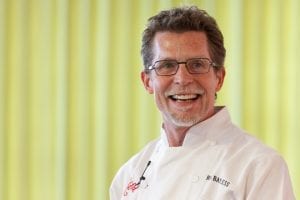 When you go out to eat in the city, do you ever look to see if the restaurant you're going to has been recognized by the James Beard Foundation? If not, might be worth checking out next time.
To win a James Beard Award is like taking home a Grammy or winning an Oscar in the culinary world. Chefs and restaurateurs from all over the country joined in Chicago on May 1 to see who would win the most prestigious culinary award. Perhaps the one that people look forward to most is seeing who will win the coveted Outstanding Restaurant of the Year award. Restaurants from all around the country were nominated. But this year, the famous chef and restaurateur, Rick Bayless, brought the honor home to Chicago.
Topolobampo, the award-winning restaurant, is recognized for being one of the most vibrant and luxurious restaurants in the world. Located at 445 North Clark Street, Topolobampo serves mouthwatering Mexican food in a modern and aesthetically pleasing fashion. The dishes at Topolobampo are as gorgeous to look at as they are delicious, featuring fresh seafood, authentic and rustic entrees, rich and flavorful sauces, and decadent desserts. A forward from Bayless on the restaurant's menu says that he and the Topolo chefs, "invite you to taste dishes [that] evoke feelings of anticipation, wonder, triumph, and nostalgia." Based on those words alone, there's no question that this place is serious about food.
Topolobampo has been open for 28 years now and this award has been long overdue. This Chicago gem is typically packed and reservations are recommended, but we can assure you, it's well worth the wait.
Other popular Rick Bayless concepts include Frontera Grill, Xoco, and Leña Brava. To learn more about Rick Bayless and his restaurants, click here.