As a city, Chicago is pretty lucky. We're a theatre city with some of the best talent gracing our stages. We're also generally the first city to get some of New York's biggest shows when they finally decide to head on tour!
Such is the case with last year's Broadway smash hit Dear Evan Hansen.
When it was announced last spring that Dear Evan Hansen would be heading to the renamed James L. Nederlander Theatre—previously the Oriental Theatre—the fervor was great. Fans flocked to the Broadway in Chicago summer presale, the Black Friday presale, and general sale in numbers not seen since Hamilton. The Tony Award-winning show was already a smash hit before ever even hitting the stage.
And it was for good reason.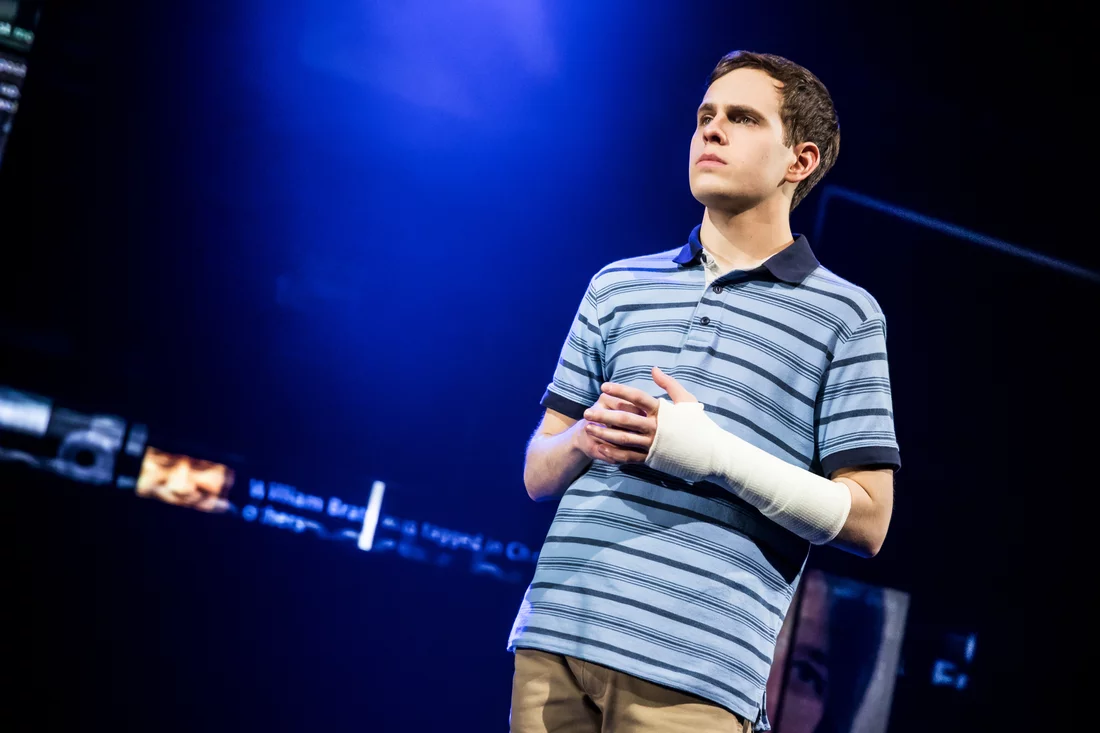 Dear Evan Hansen tells the story of a loner named, well, Evan Hansen. He's been tasked by his therapist to write himself letters in order to give himself a pep talk. "Dear Evan Hansen, today is going to be a good day because…." But he can't seem to write them, no matter how hard he tries, because he simply doesn't want to lie. It won't be a good day. Or month. Or year.
When his mother makes him an appointment with this therapist, she reminds him to write the letter to bring with him. He finally does and bares all. He feels invisible and wishes everything would be different. He mentions Zoey Murphy, a girl he wishes he could talk to but just can't. When her brother Connor intercepts the note from the printer, he asks if Evan knew he would find it. He figured Connor would find it and lose his mind because that's what the class freak does, right? Connor storms off with Evan's letter; something so small that's going to change Evan's life in ways he never imagined.
The story of Dear Evan Hansen is not only modern and topical but incredibly important. Evan's story, brought beautifully to life by Ben Levi Ross, is one so many people experience, specifically in their teen years. He's been alone for almost all of his life because he has trouble making friends and is always worried about saying the wrong thing and upsetting someone. His father left when he was seven and his mother is always working or taking paralegal classes. This leaves him even more alone than he ever could have imagined.
When his life begins to intertwine with Connor's untimely passing and his family, he can't stop clinging to the idea that he finally has family and friends, people to call his own. Anyone would continue a lie if they had what they always dreamed of tightly in their grasp.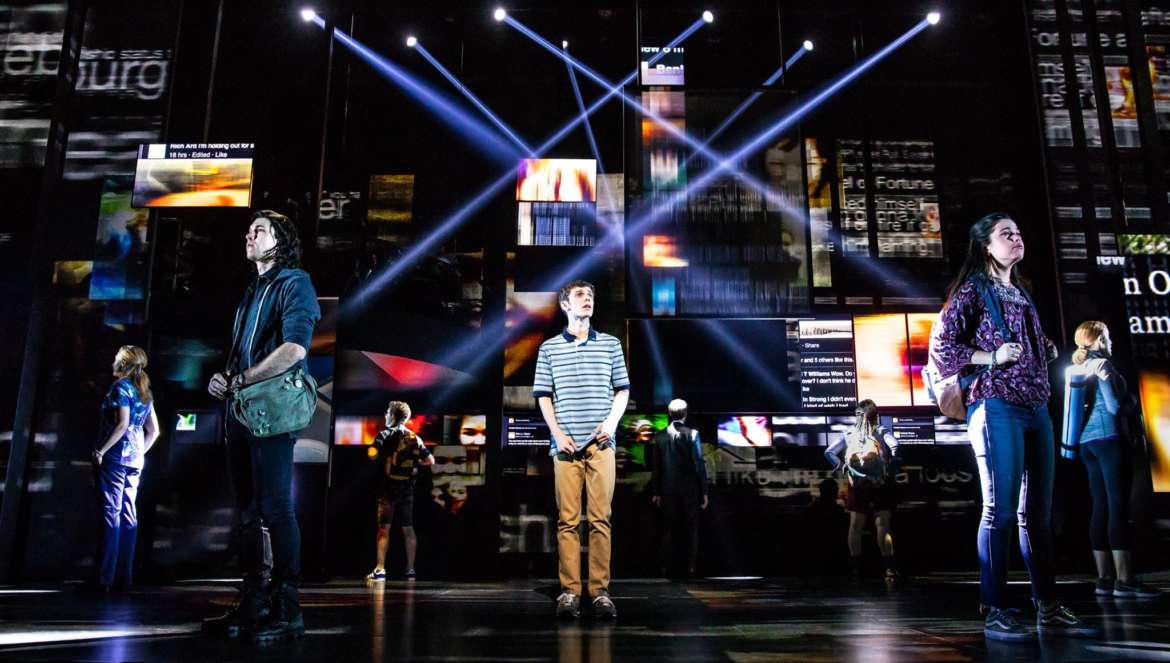 It's a story that has so many different elements to it—whether it be as simple as being moved by a video on Facebook or as deep as having suicidal thoughts—that the audience can identify with.
The production design was also just as much a character of the show as those delivering lines. As we live in an almost entirely digital landscape, the show features screens with text messages, Facebook posts, videos uploaded to social media, blog posts, and chat boxes. It shows how easy it is for things to spread, to make the disappeared feel seen. It's both a negative and a positive and the show perfectly encapsulates that dichotomy.
If you're a theatre person or just a person who just wants to deeply feel moved, I cannot recommend Dear Evan Hansen enough. It's a show both hilarious and devastating; the perfect storm of both adolescence and the chaos of adult life. You'll laugh, you'll cry, and you'll certainly leave with a new perspective.
Tickets will be difficult to come by during the current run, ending on March 10, but a digital lottery has been created for a pair of tickets at $25 each per show. And, if this run isn't in the cards for you, the show was overwhelmed by the love of our fair city that they've already announced another run next year!
For more information about this run, the lottery, and next year's run, head to the Dear Evan Hansen Broadway in Chicago page.
Featured Image Credit: Dear Evan Hansen Facebook