Contrary to what all those holiday movie marathons might have you think, not everyone celebrates Christmas. I know, I know – it's total shocker*.
But seeing as so many restaurants and bars close down to celebrate with family on the 25th, those New Yorkers who aren't planing on cooking a big ole family dinner that night are often left struggling to find somewhere to eat.
So, because we firmly believe that no one should ever miss out on an excuse to have a giant, gut busting meal, here are the best restaurants open on Christmas in NYC in 2017.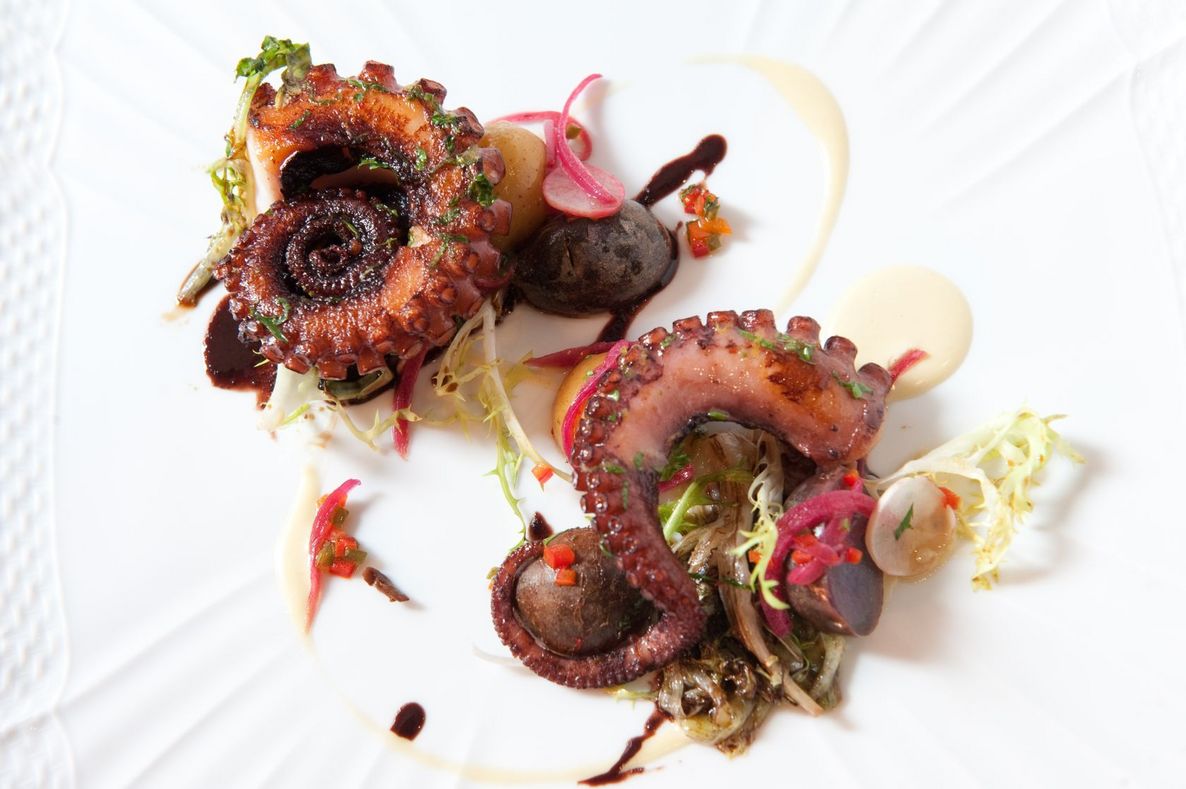 240 Central Park South
Feelin' fancy?  You don't have to actually celebrate Christmas to appreciate the stellar, four course meal being served at Marea this year. This Italian inspired, Michelin star restaurant is cooking up pasta, lobster, risotto and tons of octopus to celebrate the season. Though the cost of dining with Marea on Christmas will cost you a pretty penny (re: $150) we promise that the poached pears alone will be worth it. See the full menu here.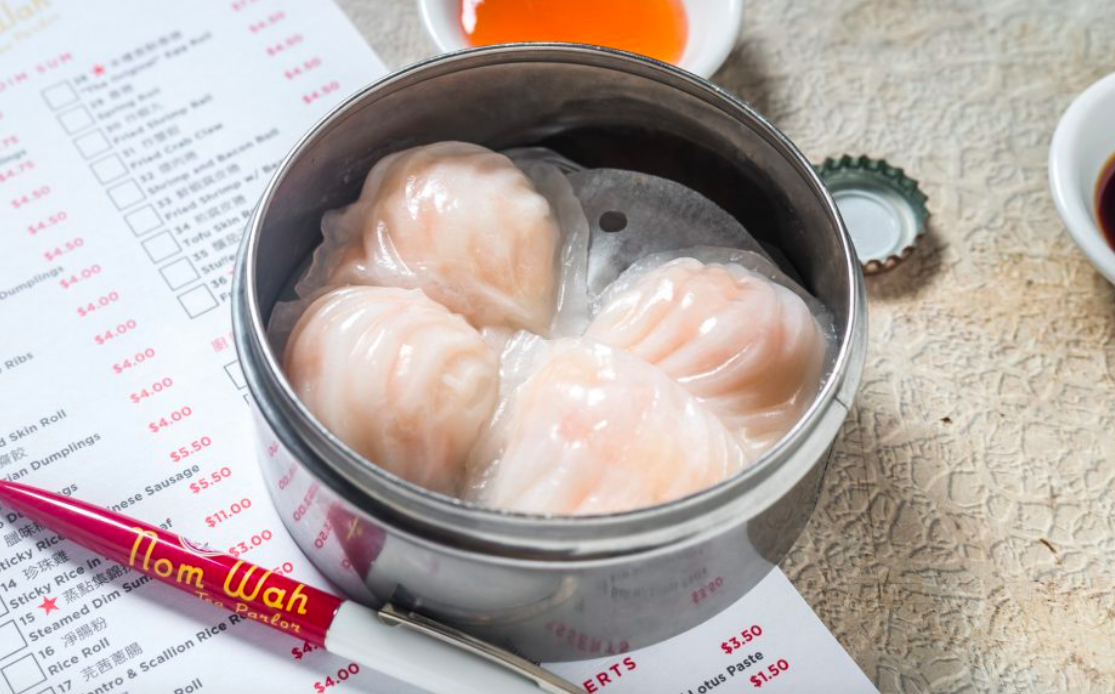 11-13 Doyers St
It's finally time to embrace the "Asian-food-on-Christmas" tradition – and there's really no better place to do so than at Nom Wah Tea Parlor. This dim sum spot and tea house has been a New York classic for nearly a century, creating mouthwatering dim sum, delicious house specials and unbeatable teas all for a pretty reasonable price. And while, yes, Nom Wah is open for business on the 25th of December, only parties of less than 5 guests will be given reservations. They're just that popular.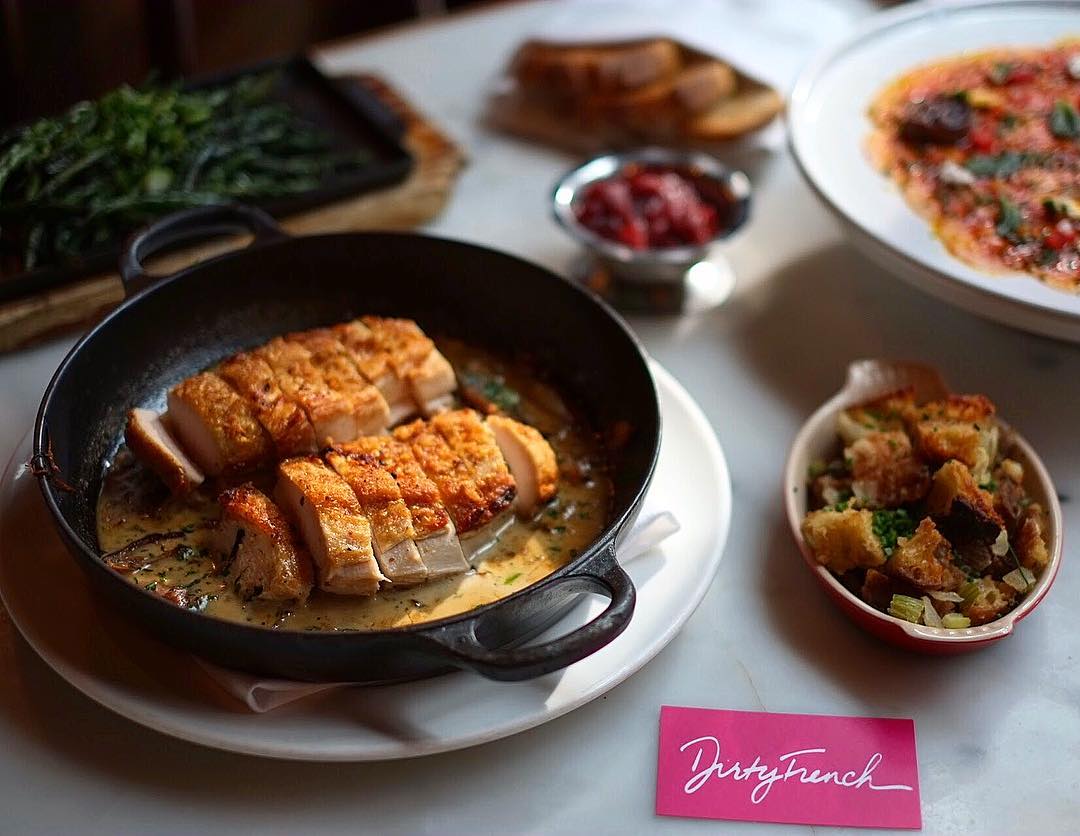 180 Ludlow St, LES
Okay, okay – so Dirty French might not actually be serving dinner on Christmas, but Christmas Eve is close enough. This french bistro and Instagram worthy restaurant is serving up a holiday menu full of tartare, oysters, roasted hen, tarte and bouche de noel fit for any celebration (or, non-celebration.) This is one French feast you won't wanna miss.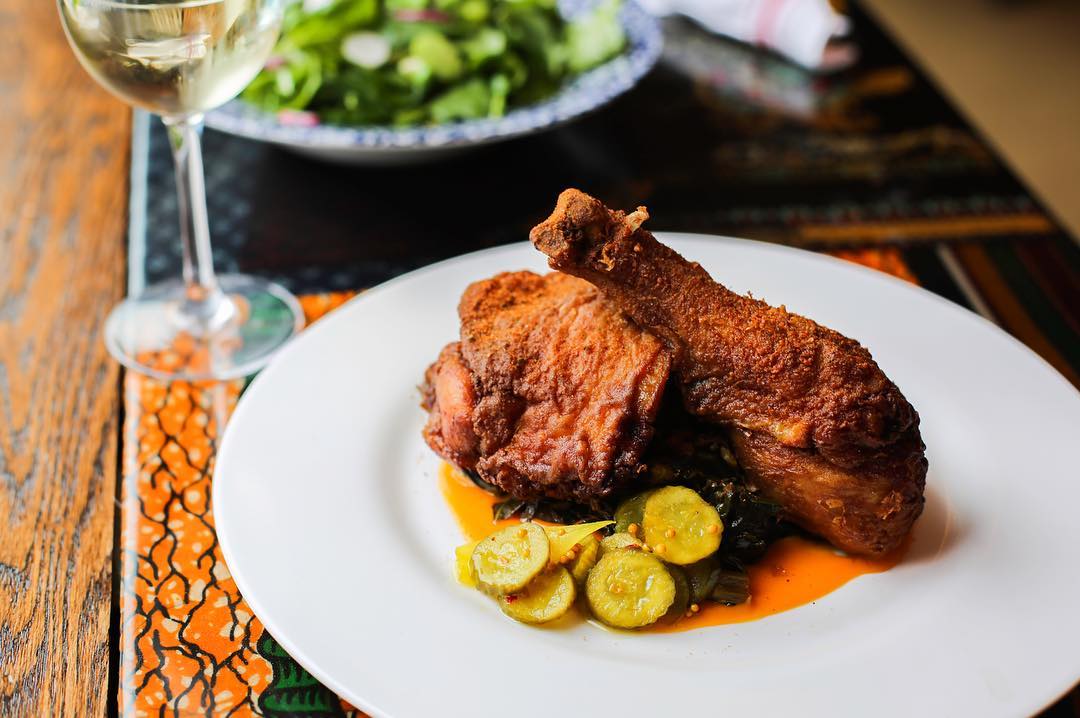 310 Lenox Ave
Marcus Samuelsson's tribute to American food, Red Rooster, is ready to revamp what you eat on Christmas day. Stop by on the 25th to get a taste of the Southern-inspired restaurant's classic brunch menu, featuring cornbread, burgers, chicken and waffles (circa 1930) and more. If you're not sure what to try – which, c'mon, is understandable – I highly suggest the Hot Honey Yardbird: a giant serving of light and dark meat fried chicken smothered in hot sauce and honey. Move over Chinese food, there's another Christmas fav in town.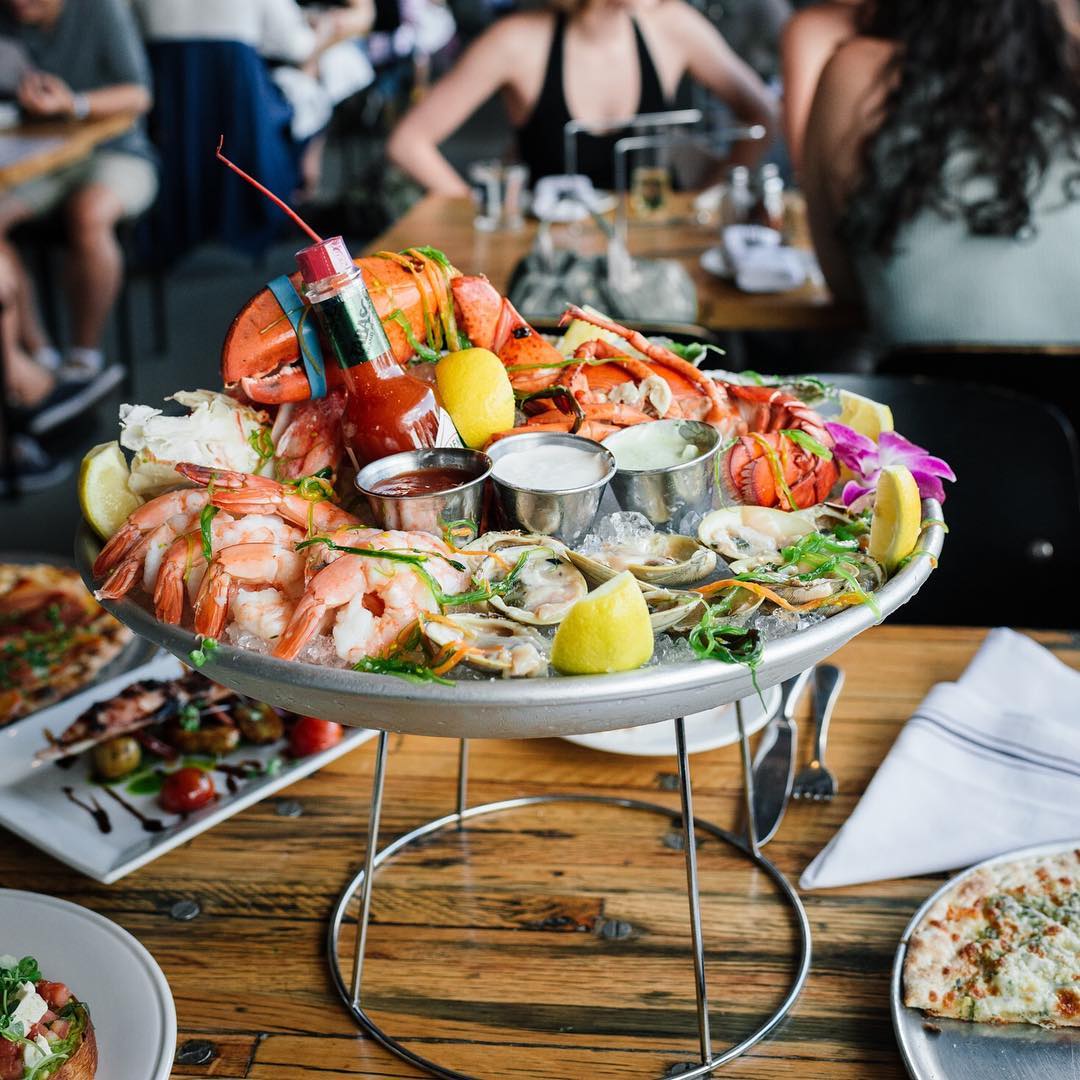 70 South St
This absolutely massive American kitchen is serving up classic dinner fare on Christmas, and trust me, you wouldn't want to miss out. The modern space has been known to serve up holiday favorites like lamb lollipops, lobster, steak and more. Whether you celebrate the holiday or not this meal is pretty much sure to leave you merry and bright.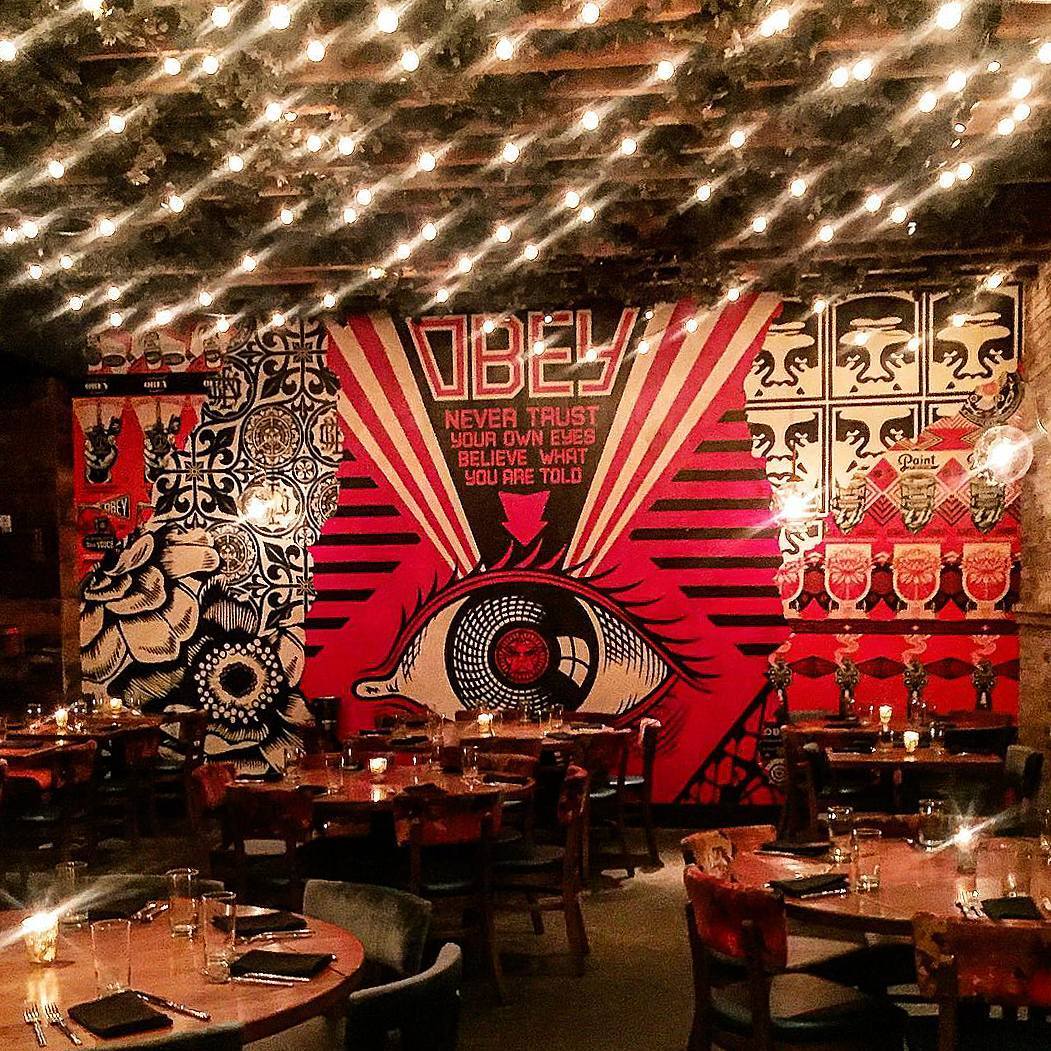 199 Bowery
This graffiti covered bi-level restaurant in the Bowery has just the artsy touch you need to forget about the holiday you aren't celebrating. Owned and operated by Food Network darling, Chris Santos, this modern American-Asian fusion restaurant will leave you full and happy this holiday season.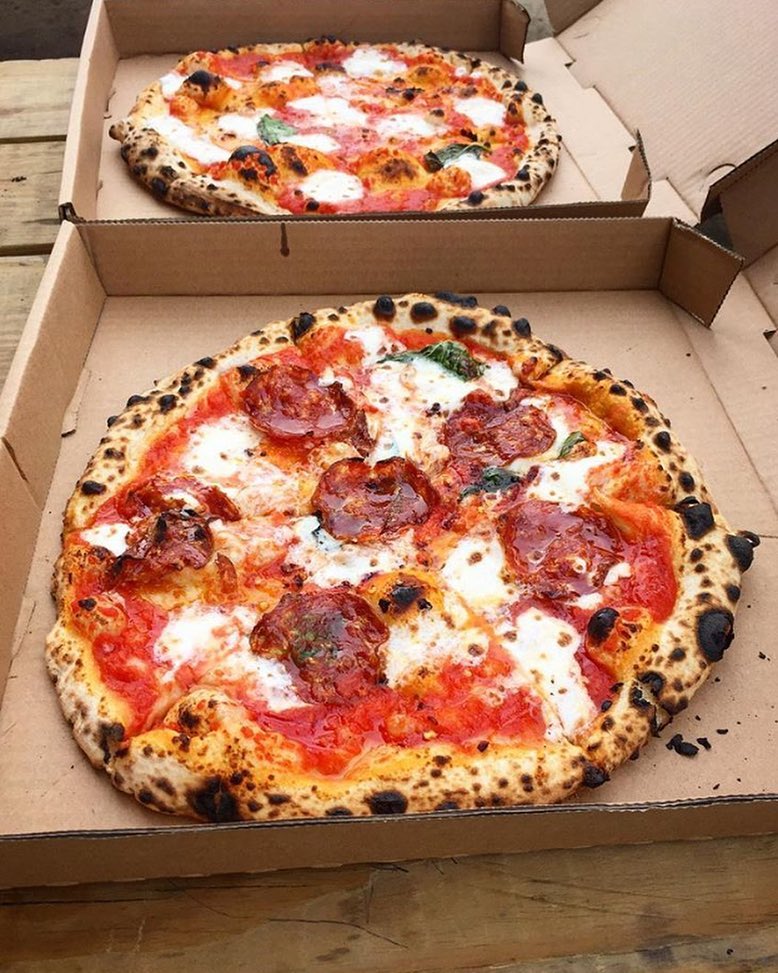 230 Park Ave
Nothing is more New York than pizza, and there's no better way to not-celebrate the season than with everyday NY grub. Roberta's is one of the hottest names in the 'za game right now and Christmas 2017 is your chance to get in on the action. Seriously – just think of how much shorter the wait might be when all the Christmas folk are stuck having dinner at grandma's?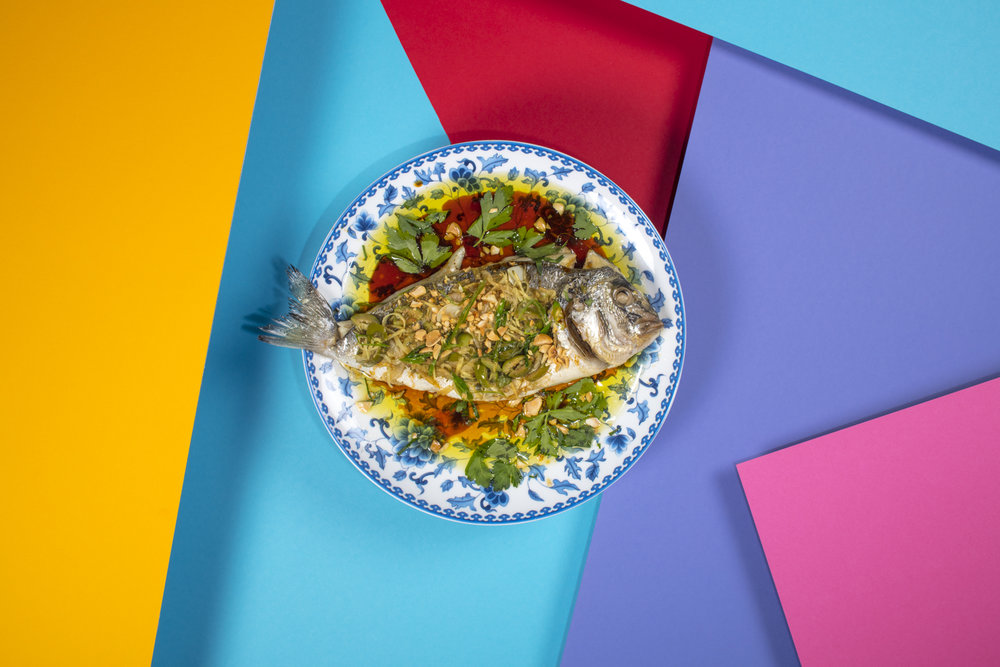 11 E 31st St
Two words: Peking Duck.
You knew it was coming, it wouldn't be Christmas without it, and Massoni has one of the best Peking Duck deals in NYC. Served alongside a veritable bevy of awesome sides and entrees (garlic knots, anyone?) this "Inauthentic Italian" joint's X-Mas special is not to be trifled with.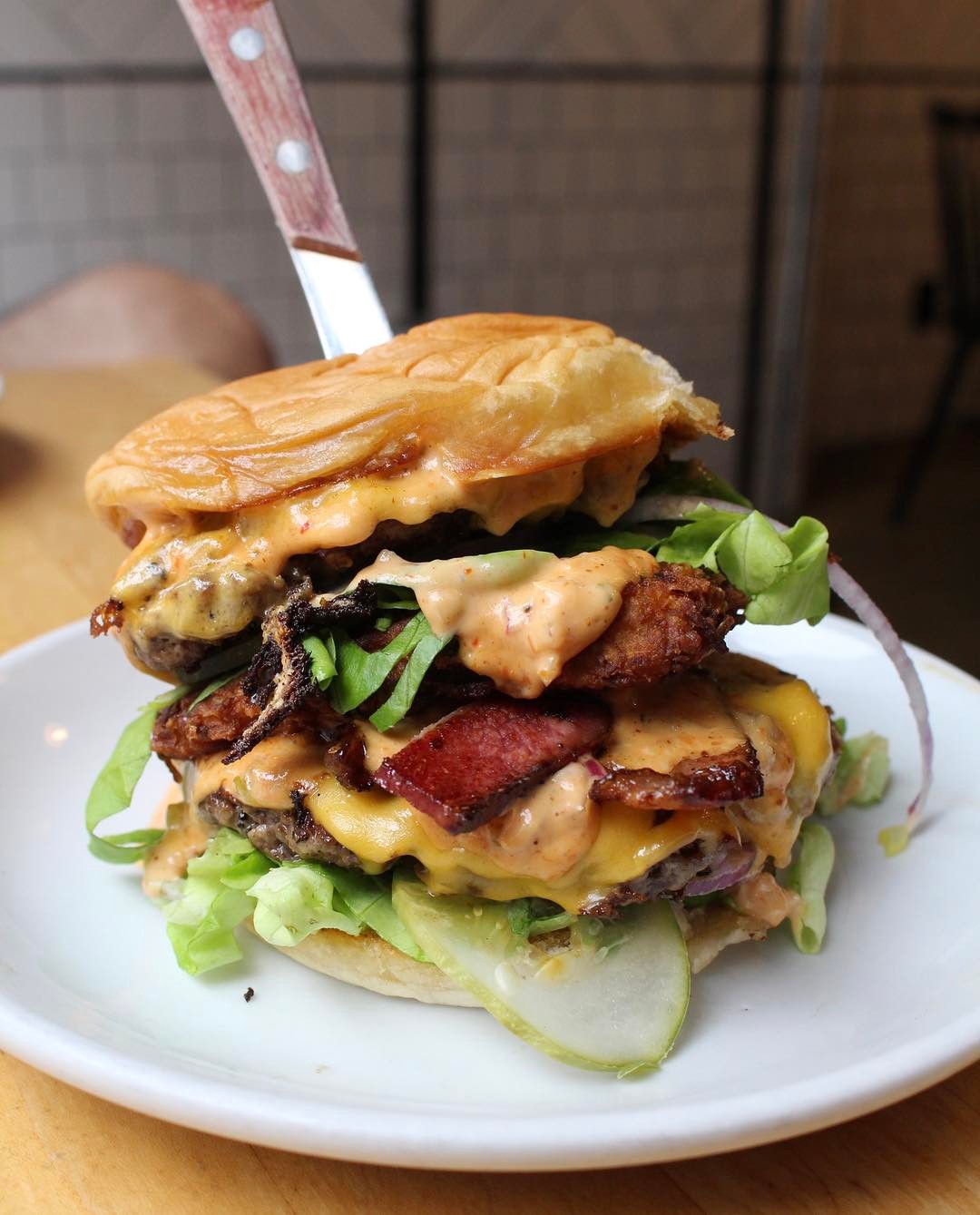 978 Hoyt St Brooklyn
Get your delicatessen on this Christmas at Mile End Deli, located both in Brooklyn and Manhattan. This traditional Jewish deli is bringing the fine people all of grandma's best dishes without having to, you know, go to grandmas. Swing by on the 25th for their annual Jewish Chrismtas feast: a Chinese-food-based, Jewish infused meal that'll have you raving for years to come.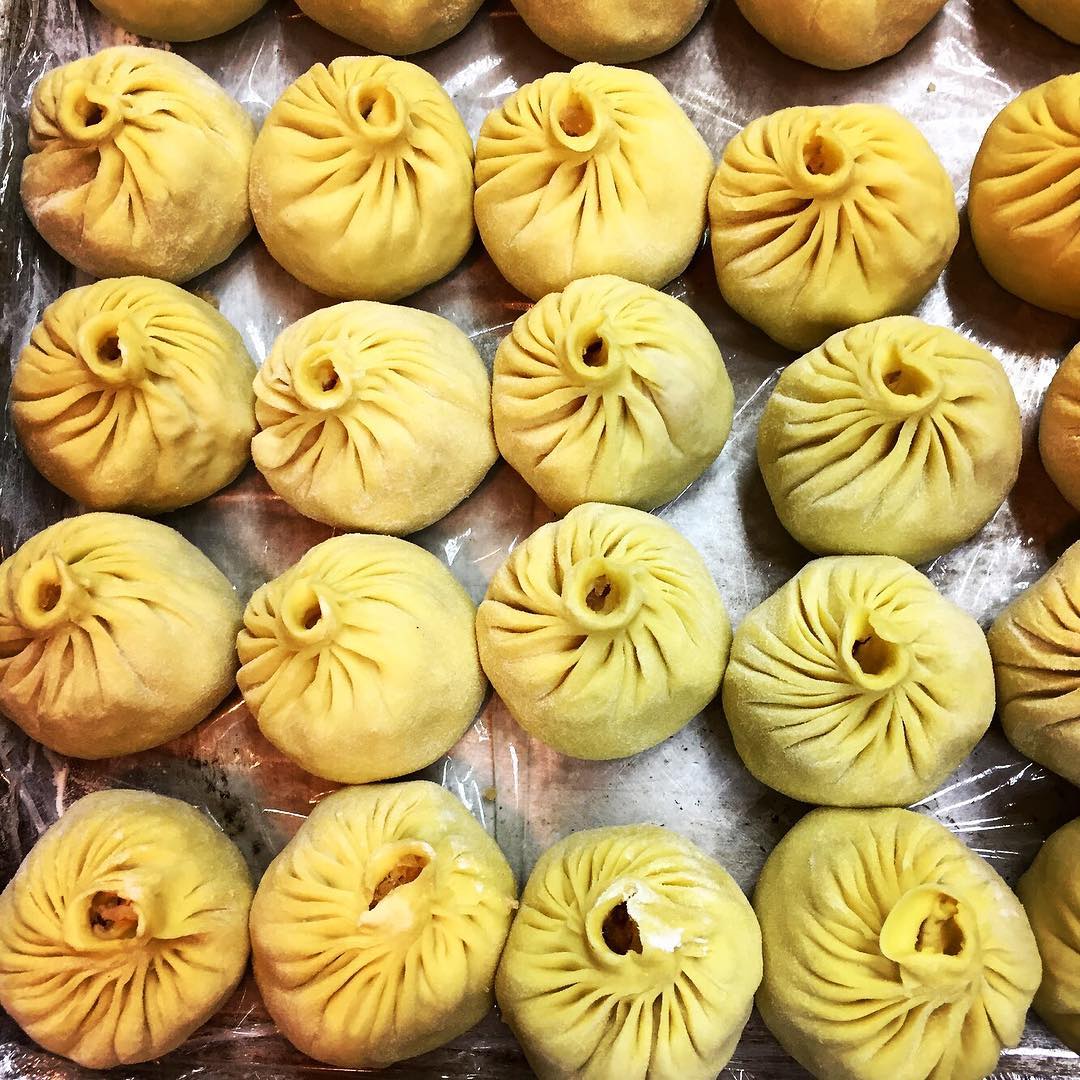 2170 Broadway 
Really want dim sum but have more than 5 guests in your party? RedFarm is the spot for you. Featuring an absolutely enormous menu of steamed buns, rolls and other goodies, this modern-Asian restaurant is a prime spot to get stuffed this Christmas.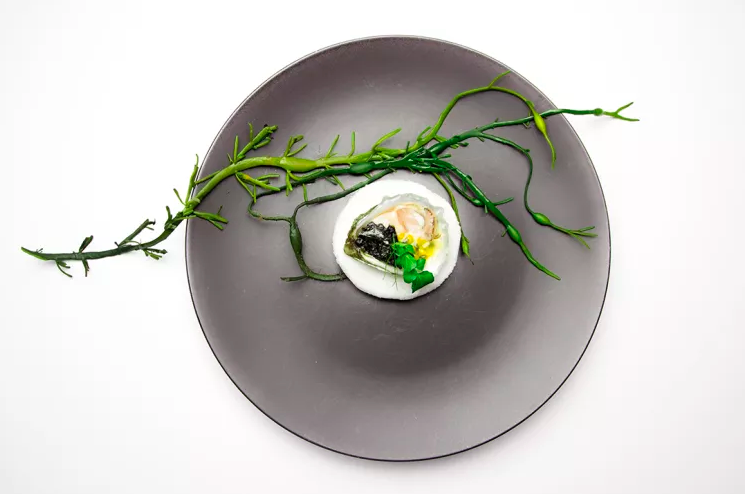 713 Washington
Oysters! Octopus! Mackerel! Head out to Upholstery Store on Christmas to get your fill of any and all things seafood. Offering up an awesome menu full of delicious eats and ridiculously luxe wine, grab dinner here on the 25th and you'll almost forget that it's a holiday in the first place.
31 W 21st Street
If there is ever a time to blow all your money on dinner, it's Christmas. Brushstroke is one of the best sushi restaurants in the whole of NYC and their Christmas menu is no exception. Gorge yourself on gorgeous rolls, uber fresh sashimi and other Japanese dishes by making reservations for the 25th today. Although, you should be warned, a Christmas day meal at Brushstroke will set you back about $170. Per person.
*totally not a shocker
Featured Image Credit: Red Rooster Instagram