Collecting vinyl is a growing hobby. I'm not sure if it ever really fell out of popularity, even after the rise of cassettes, CDs, and then music streaming, simply because of its nostalgic draw. But recently, Chicagoans everywhere have fallen in love with records all over again, creating a new market for stores to pop up throughout our beloved neighborhoods.
So, whether you're new to the vinyl scene, or you've been an avid collector for years, these are the 10 best record shops in Chicago you definitely should have visited by now.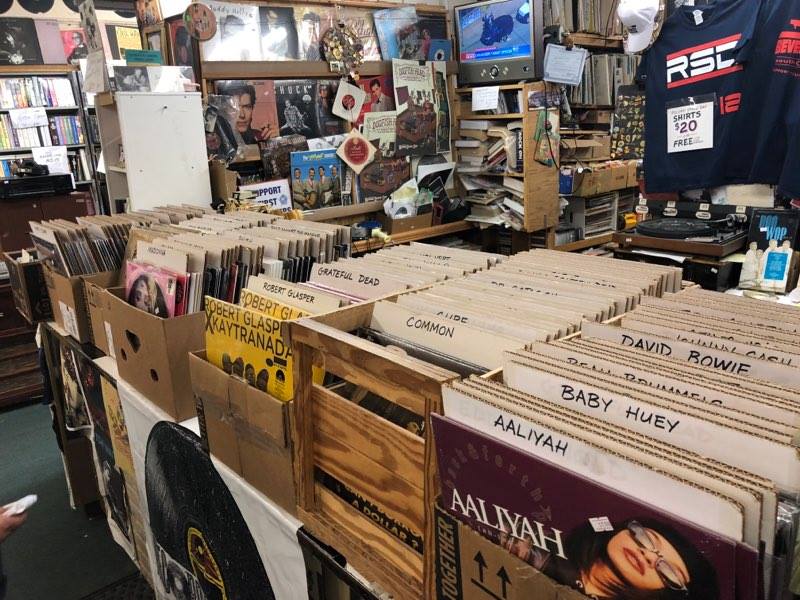 11612 Western Ave
This store is so far south that I almost missed it in my research. The coolest part about this place is that it's set up like a bookstore, with countless shelves and hidden corners full of records from decades past. Even if you're not a record fanatic, there's definitely something to appreciate about Beverly Records.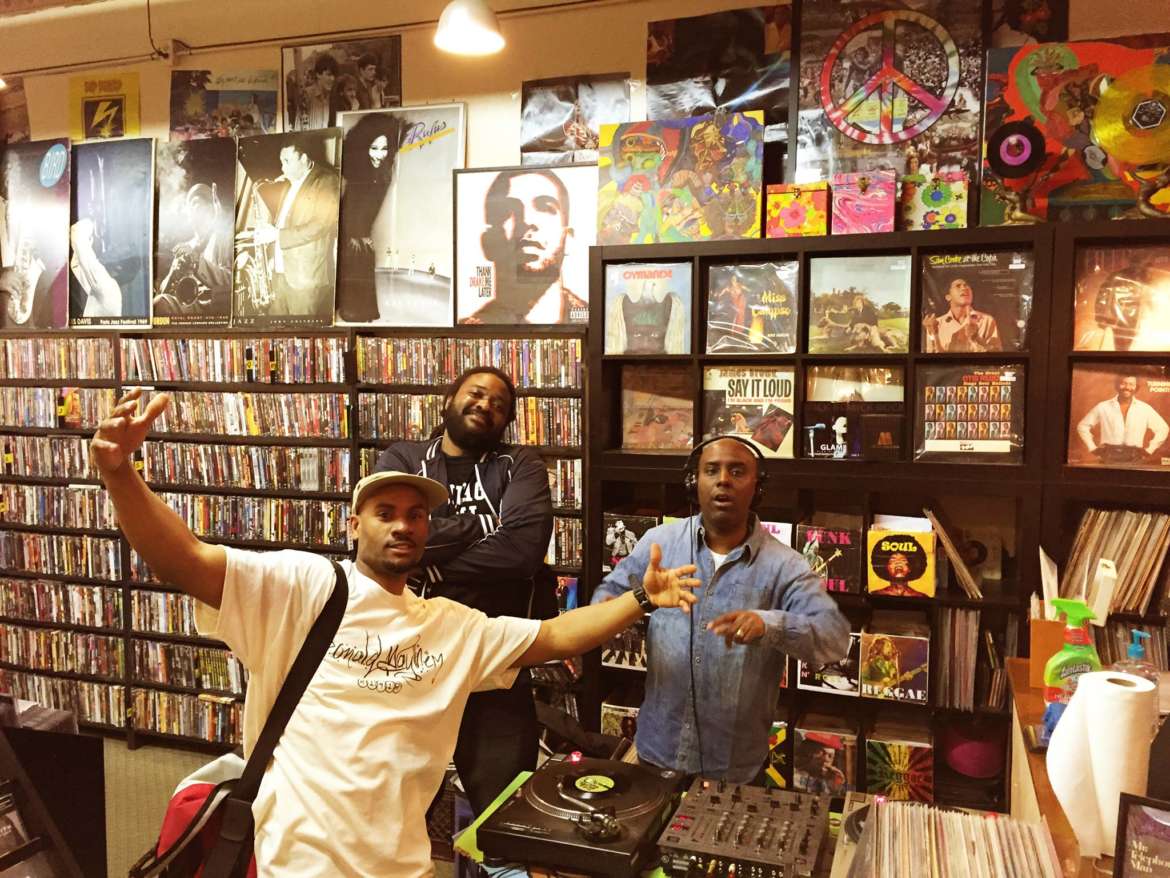 1377 E 53rd St
One of the only record shops around this part of town, this unassuming store lines its walls with age-old discs and keeps things pretty simple with classic LP bins. With deals in constant motion, as well as slashed prices of DVDs, CDs, and more, this ultra-retro record shop is absolutely worth a visit.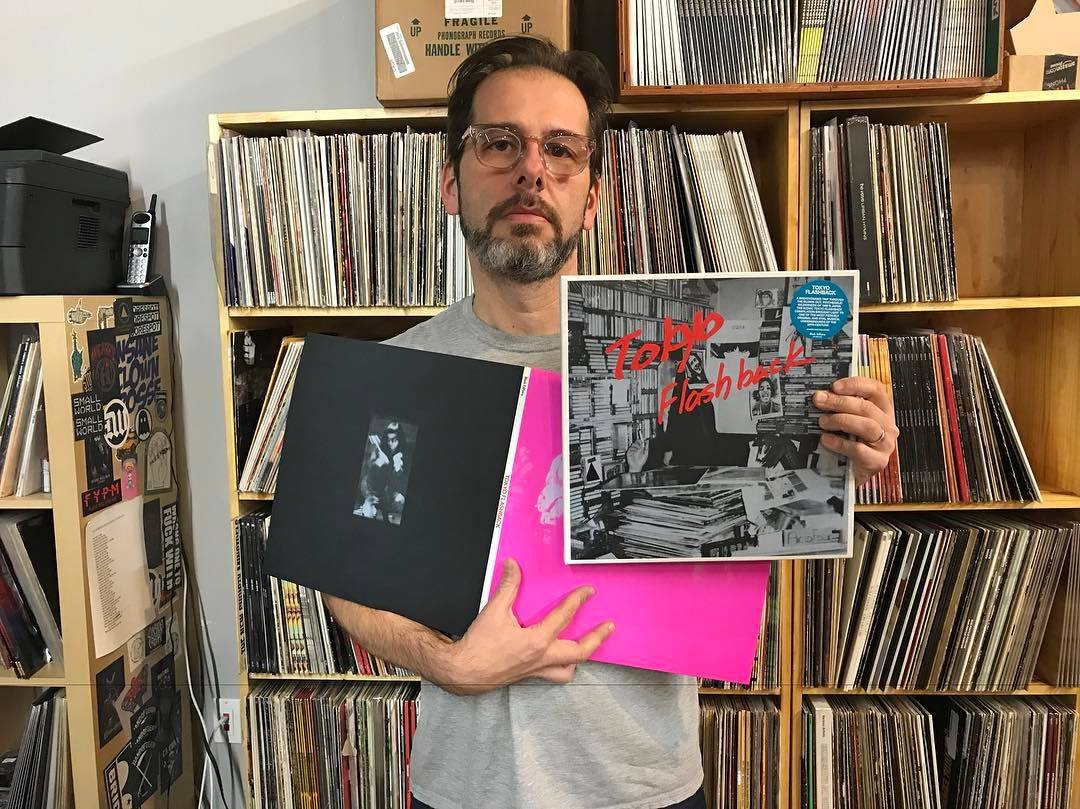 Multiple Locations
This Chicago chain of record stores takes things to the next level with three locations in the Loop, Wicker Park, and Lakeview. While its Wicker Park location does have multiple floors, store owners have yet to expand into that region until sales get a bit higher, but look out for that in the future. Still, Reckless Records is one of the largest vinyl stores in Chicago and massively popular among all ages.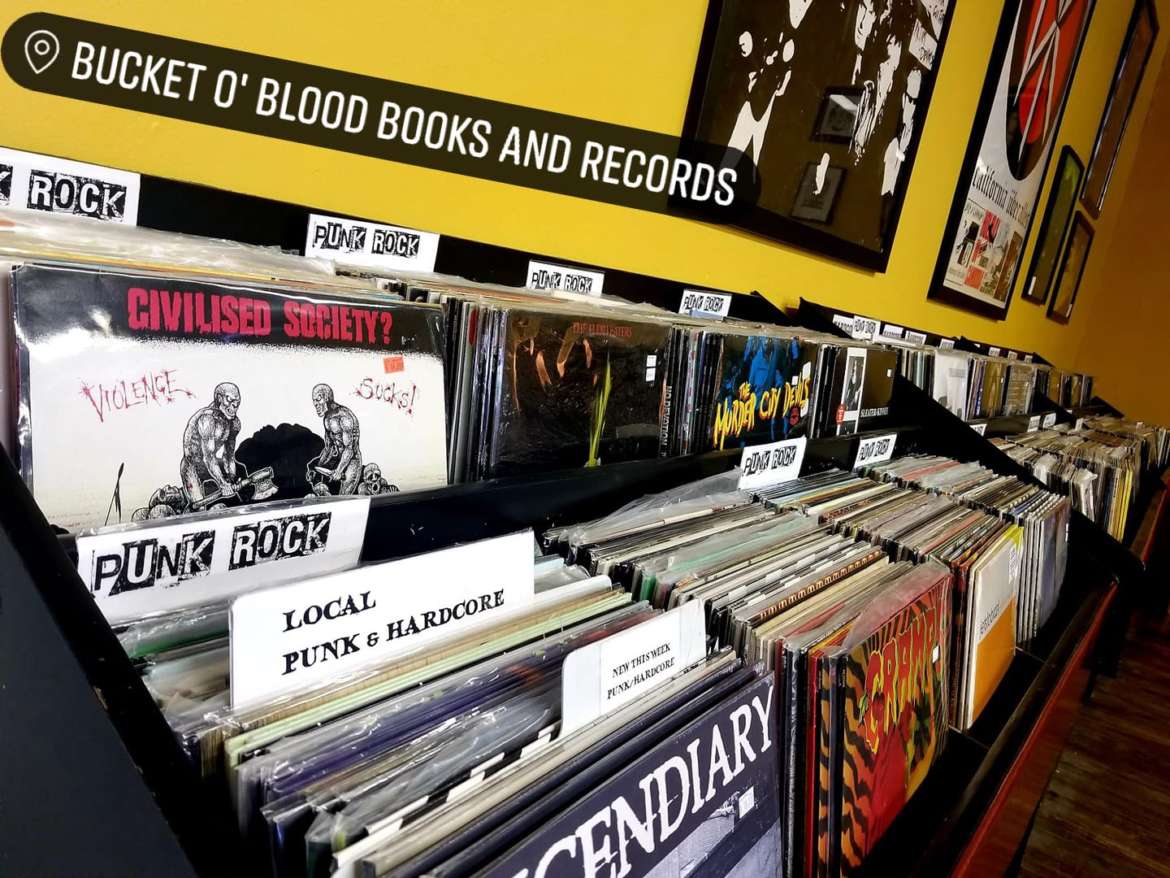 3182 N Elston Ave
The eclectic multitude of books and records sold here venture into the indie, punk, and rock variety, as foretold by its gory name. Bucket O' Blood couldn't be more welcoming, though, and you're sure to find yourself lost amid the shelves of ancient vinyl, books, and even cassette tapes.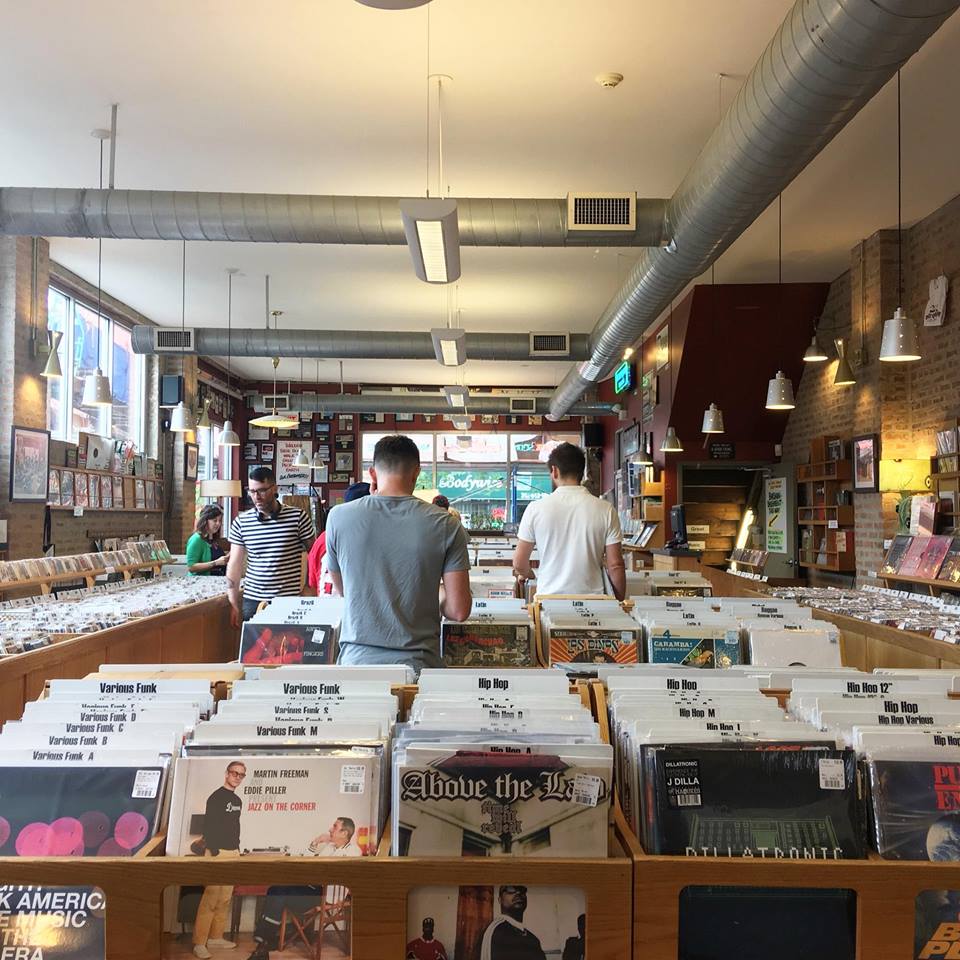 1120 N Ashland Ave
While Dusty Groove may, at first, seem smaller than your typical record shop, that's only because it's exclusive, collecting and selling only the best vinyl from over the years. Believe me, there are still plenty of options for people of all music tastes, but Dusty Groove specializes in jazz, funk, soul, hip-hop, and Latin grooves.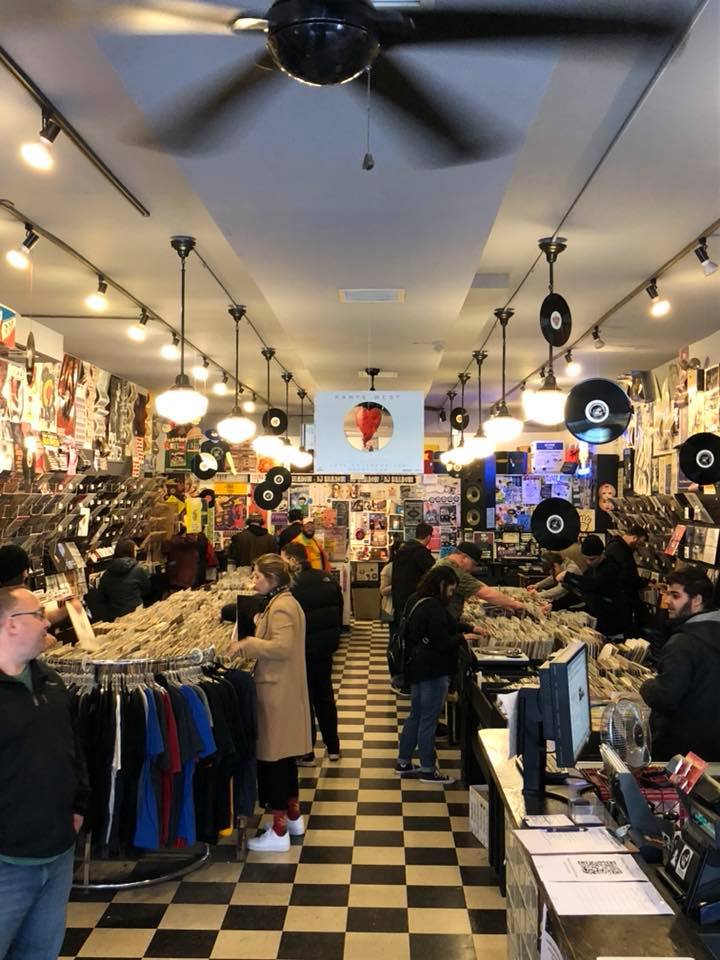 2843 N Clark St
Stepping foot onto the black and white checkered floor of Gramaphone is like walking into a club. The space is littered with miscellaneous decor, the music is bumpin', and the people are distracted, but all for good reason. The vinyl sold here focuses on funky tunes like nu-disco, techno, garage, and club cuts genres, so if you're looking for a record that will make you wanna get down, this is the place to go.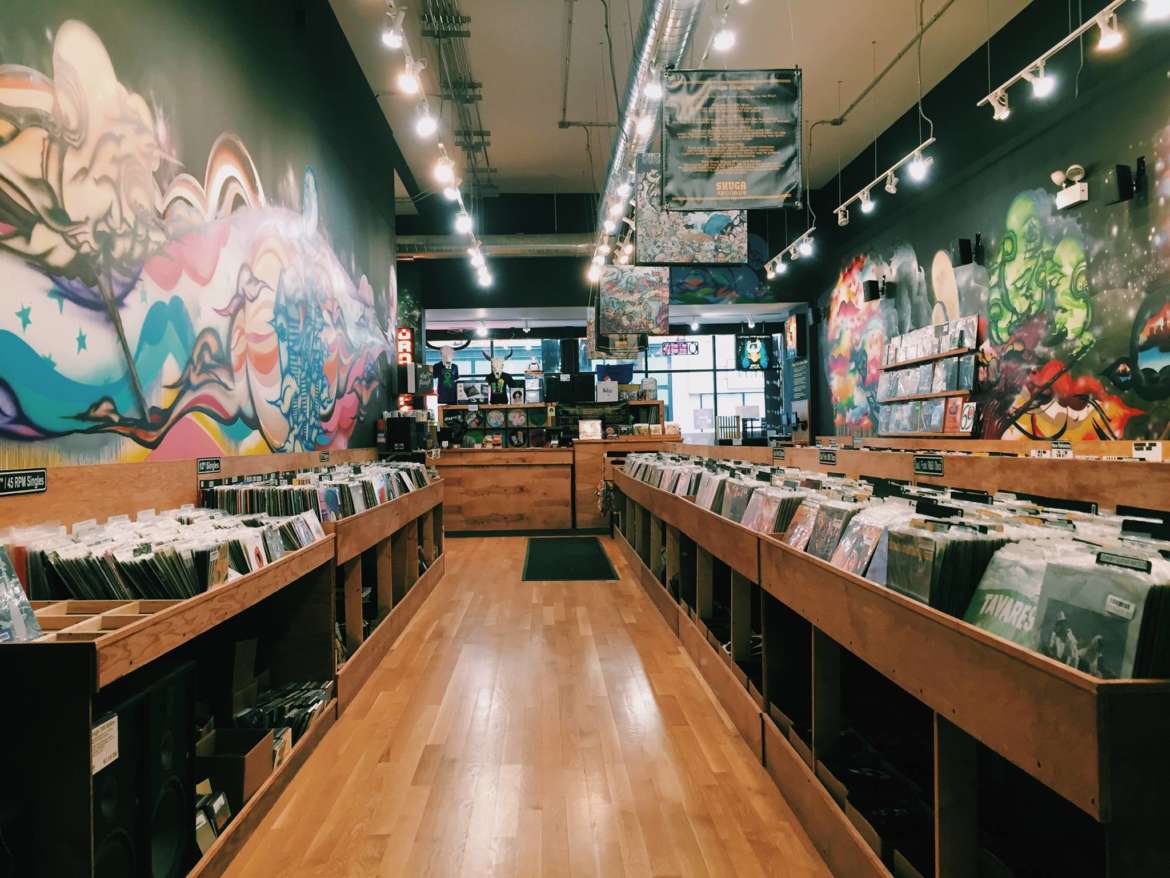 1272 N Milwaukee Ave
Shuga's artwork is probably the first thing you'll notice besides the countless records sold here. Between its strange, painted walls and neon signs, Shuga Records makes a statement from the moment you walk through the door, giving you something to gaze at as you contemplate which vinyl you're planning to take home with you.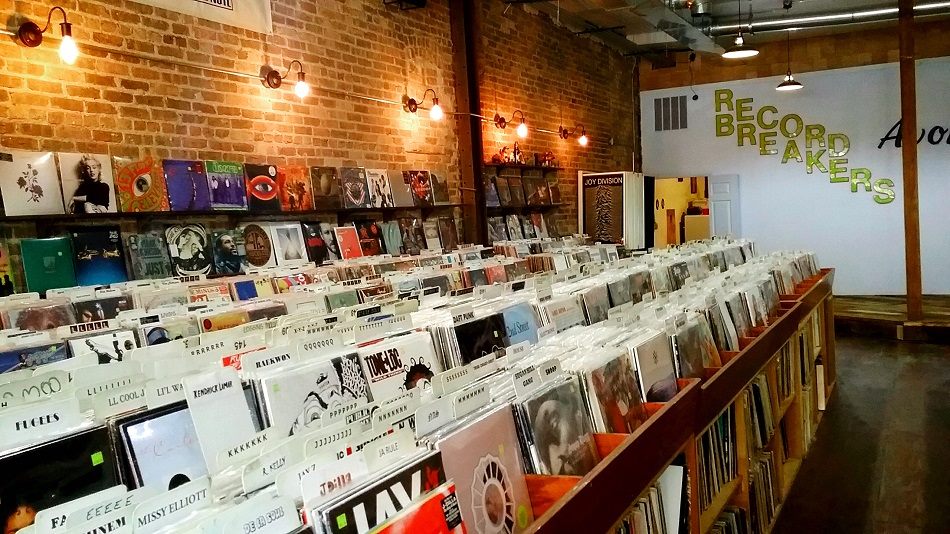 2935 N Milwaukee Ave
If you're into aesthetics, you're bound to fall in love with the rustic look of this place. Brick walls lined by exposed light bulbs surround shelves of records, creating a low-lit ambiance that instantly pulls you in. Plus, the big ol' weed leaf tapestry is enough to make you smirk, at least, while you're browsing through the shelves.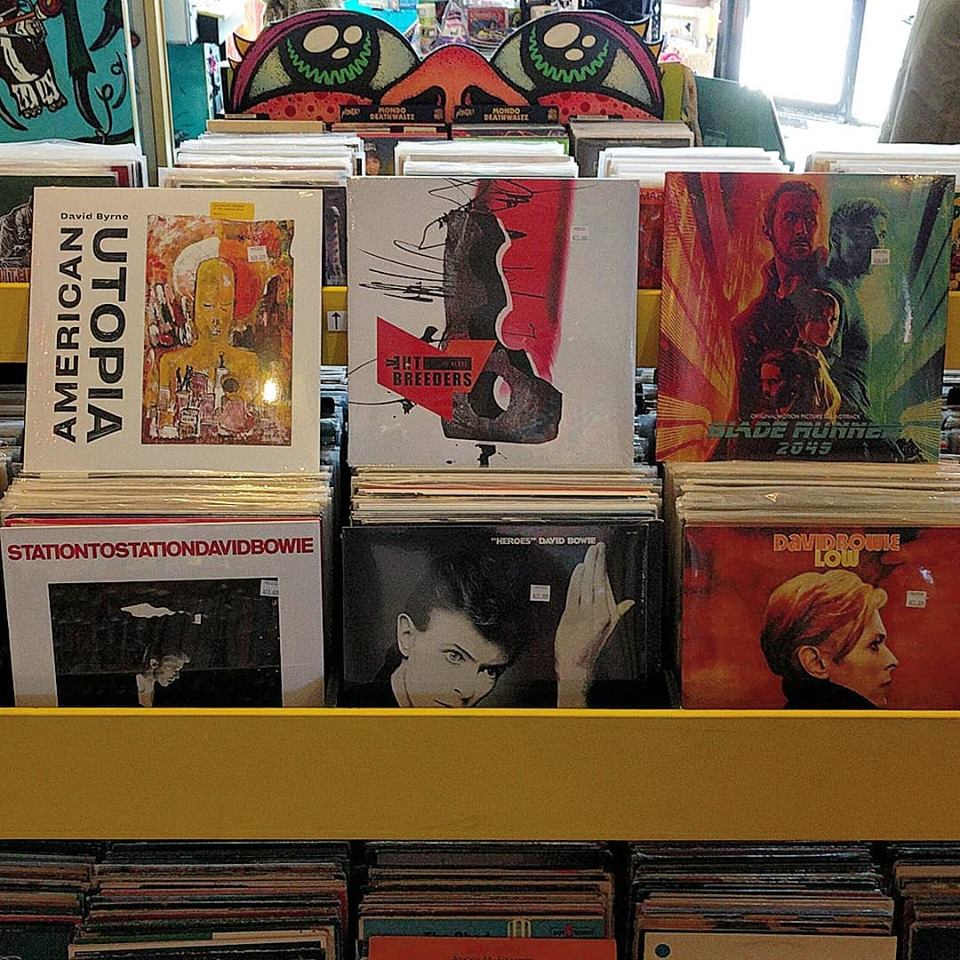 3156 W Diversey Ave
If the outside of this place isn't enough to draw you in, maybe an idea of its contents will. Not only does this place sell all the records, but it also hosts antique toys and vintage memorabilia among a brightly colored interior that miiiight make your eyes burn if you're in there too long. Totally worth the trip, though, to this shop unlike any other.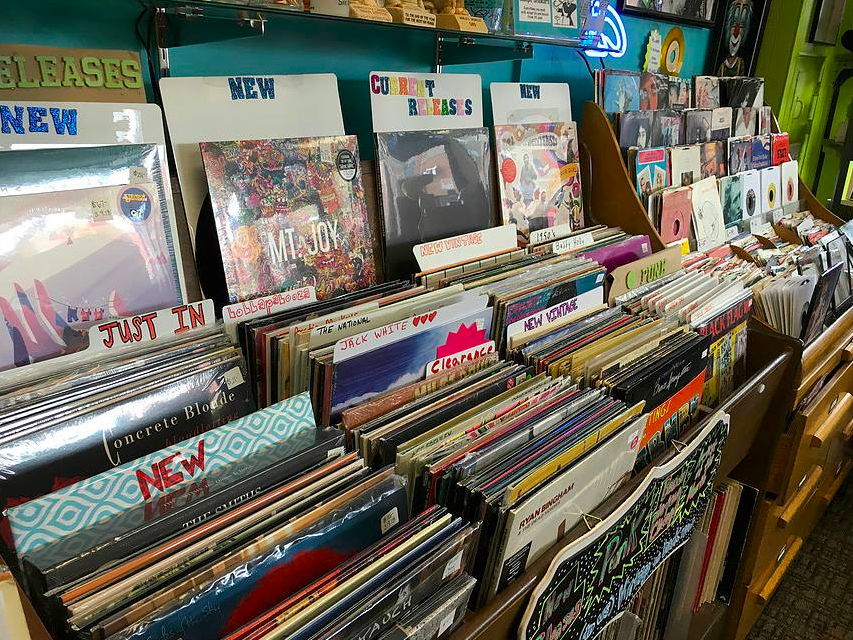 1324 W Devon Ave
This fascinating record shop hosts more than just a few shelves of vinyl; it boasts bright blue walls that are home to strangely dressed models, a variety of different record players, odd posters, and other decorations. But, in the center of these surrounding oddities, the vinyl remains, enticing visitors to flip through at leisure among the strange.
*Honorable Mention: The Heavy Feather – HoZac Records Pop-up
On September 30 from 7 pm—10 pm, The Heavy Feather is hosting a HoZac Records pop-up shop, the first in a recurring monthly vinyl pop-up series at this acclaimed bar. While you sip on some '70s-style cocktails crafted by bar manager Rory Toolan, browse through the shelves of exclusively chosen records and enjoy the vintage ambiance.