Looking for some inspiring TV while you're in lockdown? Tune into the award-winning Great Performances, now in its 47th season on PBS. Great Performances is America's outstanding performing arts television series, showcasing a diverse range of performing arts specials from around the world. Chicago viewers can find a full schedule of shows on Channel 11 WTTW.
Performances include Broadway shows, Shakespeare, classical music, opera, and much more. Premiering on the station is Ravinia's production of Leonard Bernstein's rarely seen show, Mass. In 2018, Ravinia President and CEO Welz Kauffman and Chief Conductor and Curator Marin Alsop presented this masterwork as the centerpiece of Ravinia's celebration of Leonard Bernstein's centennial. Chicago Tribune declared it one of the best concerts of 2018.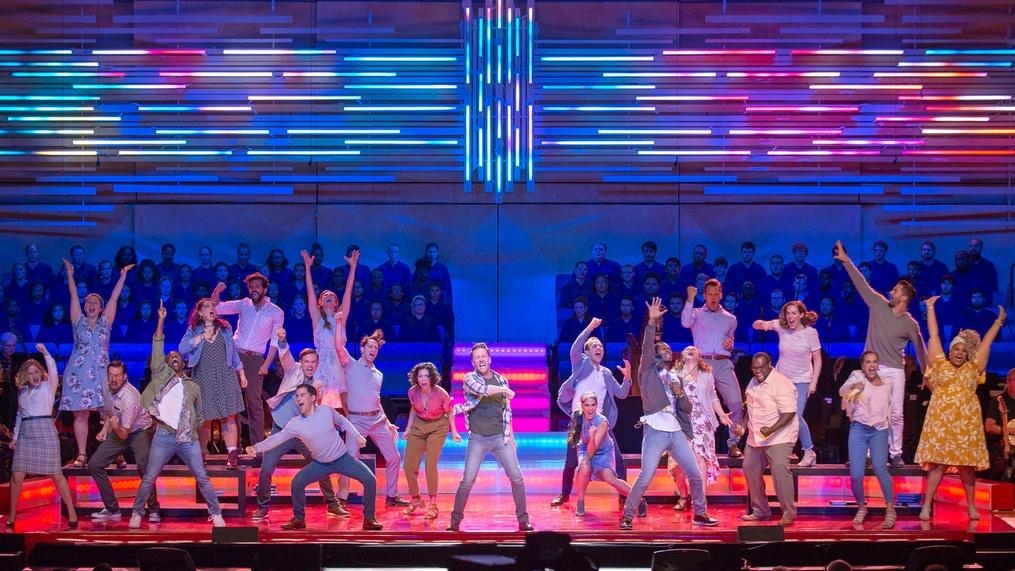 When audiences requested a repeat performance, Ravinia reunited more than 200 onstage artists—including the Chicago Symphony Orchestra, Vocality, a cast of "Street Singers," and even the local high school marching band—for a single 2019 encore. Ravinia arranged to have the second performance filmed and the show now makes its debut on Friday, May 15, at 9 p.m. CST on PBS and the PBS Video app.
Prior to the broadcast, a virtual "panel discussion" will be livestreamed on Ravinia's Facebook page beginning at 8:15 CST. For this talk, Alsop and Kauffman will be joined by Tony Award-winning (South Pacific) singer/actor Paulo Szot, who starred in the central role of the Celebrant in both Ravinia performances, as well as Chicago Children's Choir Artistic Director Josephine Lee, Highland Park High School Band Director Joshua Chodoroff and WFMT/Moderator, George Preston.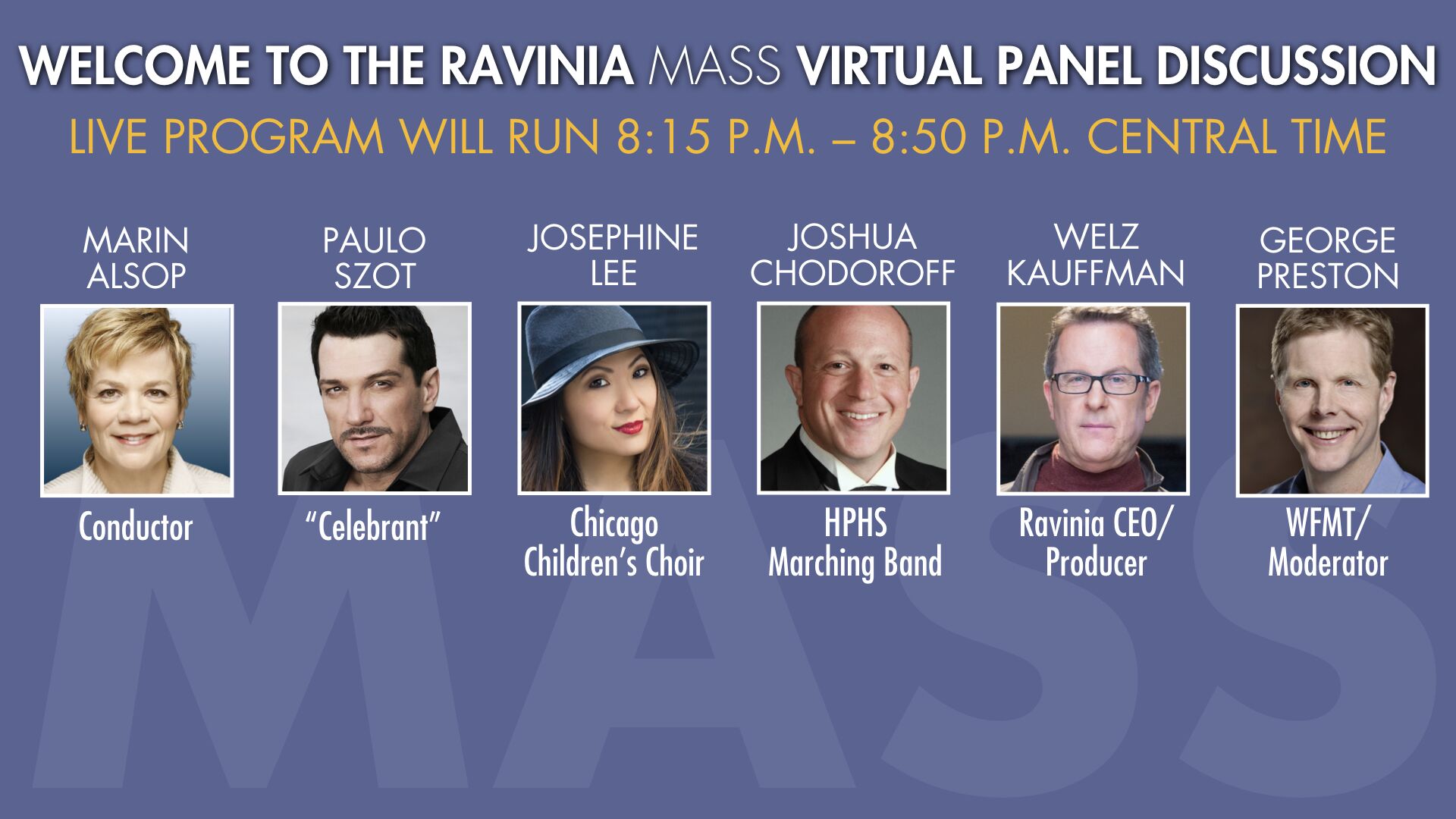 The coincidence that this show—about the loss and restoration of faith in times of crisis—is more timely than ever. Broadcast in the midst of a global pandemic adds a heart-breaking immediacy to this long-dormant masterpiece. That said, viewers shouldn't be dismayed by the title. This is not a sermon, nor is it a sacred work like Verdi's Requiem. It's more like Hair and Jesus Christ Superstar as a contemporary musical facing contemporary questions with wit, intelligence, and beautiful music.