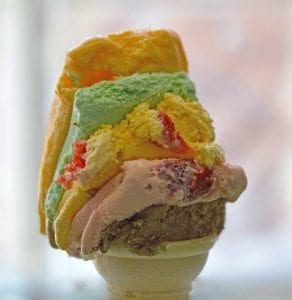 Once again, Chicagoans have somehow made it through another ridiculous Midwestern winter. And now that spring is officially approaching, that means one very important thing is coming along with it: ice cream season.
That's right the Original Rainbow Cone is opening for it's 2018 season on Friday, March 2nd.
History
The Original Rainbow Cone was founded on the South Side of Chicago in 1926 by Joseph Sapp. Sapp intended on combining multiple flavors of ice cream instead of having to choose just one and ended up with the infamous Rainbow Cone. The original store, built a few years later, is still located at 92nd and Western in the Beverly neighborhood of Chicago.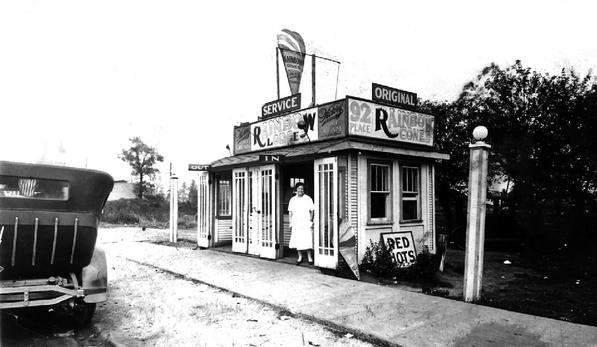 Years later, Lynn Sapp, granddaughter of Joseph, still keeps the ice cream shop in the family. The Original Rainbow Cone still continues on and is growing each season. Now offering to-go containers, ice cream cakes, and more sweet treats, Rainbow Cone ensures great ice cream for returning and new customers to enjoy throughout the summers.
What's a Rainbow Cone?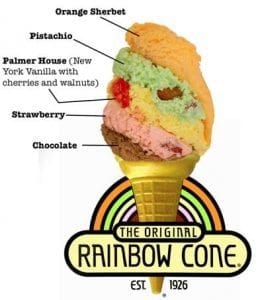 The Rainbow Cone order combines five different flavors: orange sherbet, pistachio, Palmer House (New York vanilla with cherries and walnuts), strawberry and chocolate. These five contrasting flavors create a distinct, delicious delicacy.
A small cone costs $4.03. The ice cream also comes in baby and large cones, as well as quarts and pints to take home, enjoy for later, and maybe even share with your friends.
The mixture of flavors is now even offered in ice cream cakes to add to all your summer celebrations.
If you have a solid, favorite ice cream, don't worry. Rainbow cone still offers a flavor for you along with shakes and sundaes.
How and Where to Get Them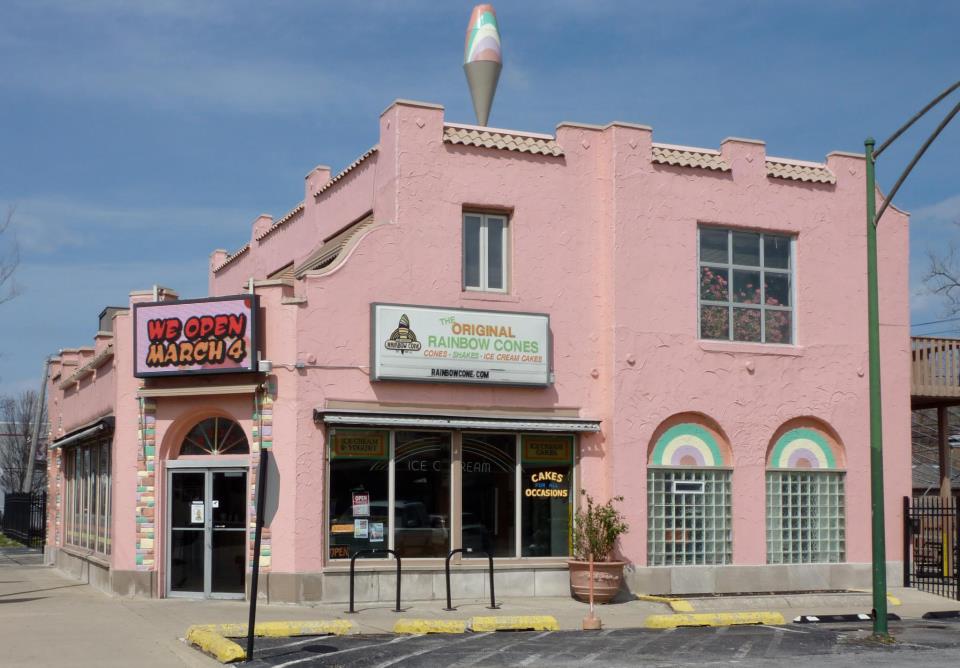 The original shop is still located at 92nd and Western and is only open from March – November. The shop opens for the season on March 2.
Start your summer early and make sure to visit the Original Rainbow Cone!