In the diverse literary landscape of the Windy City, the amount of writers from diverse backgrounds seem never-ending. If you find yourself sticking to a certain genre or group of authors on your trip to the library, try something new. This Pride month, expand your library and explore works created by Chicago-based queer authors. Not only will you have the opportunity to learn about what it truly means to be a queer person, but you might also explore a new story that is relevant, enticing, and fun. From thought-provoking novels to managing the world shaped by heteronormative norms, these authors each provide something special. 
Read More: Queer Artists in Chicago to Collect
https://www.instagram.com/p/B2AEn2BBNpO/?hl=en
Britteny Black Rose Kapri is a dynamic author whose work resonates with readers from diverse backgrounds. By using a blend of poetry and prose, Kapri captivates her audience with her powerful storytelling, honesty, and the personality that she presents in all her work. In her award-winning book, Black Queer Hoe, Kapri poses conversations about sexual freedom, sexual exploitation, and women's sexuality. With tones of feminism, race, the LGBTQ community, and politics, "Black Queer Hoe" is an incredible representation of intersectionality written in the bold vocalism of Britteney Black Rose Kapri. 
https://www.instagram.com/p/CoDUgbSP0HM/
Riley Redgate is a captivating author who uses her talent to resonate deeply with her readers. Having a keen eye for detail and a talent of crafting complex and relatable characters, Redgate weaves narratives that allow readers to explore themes of identity, self-discovery, and the complexities of human relationships. A few books of Riley Redgate's to check out include Alone Out Here, Final Draft, and Noteworthy. Interestingly, it seems that each of Redgate's novels carries a different theme, so with each one, you'll be forced to explore humanity on a different level. You can find all her books on her website.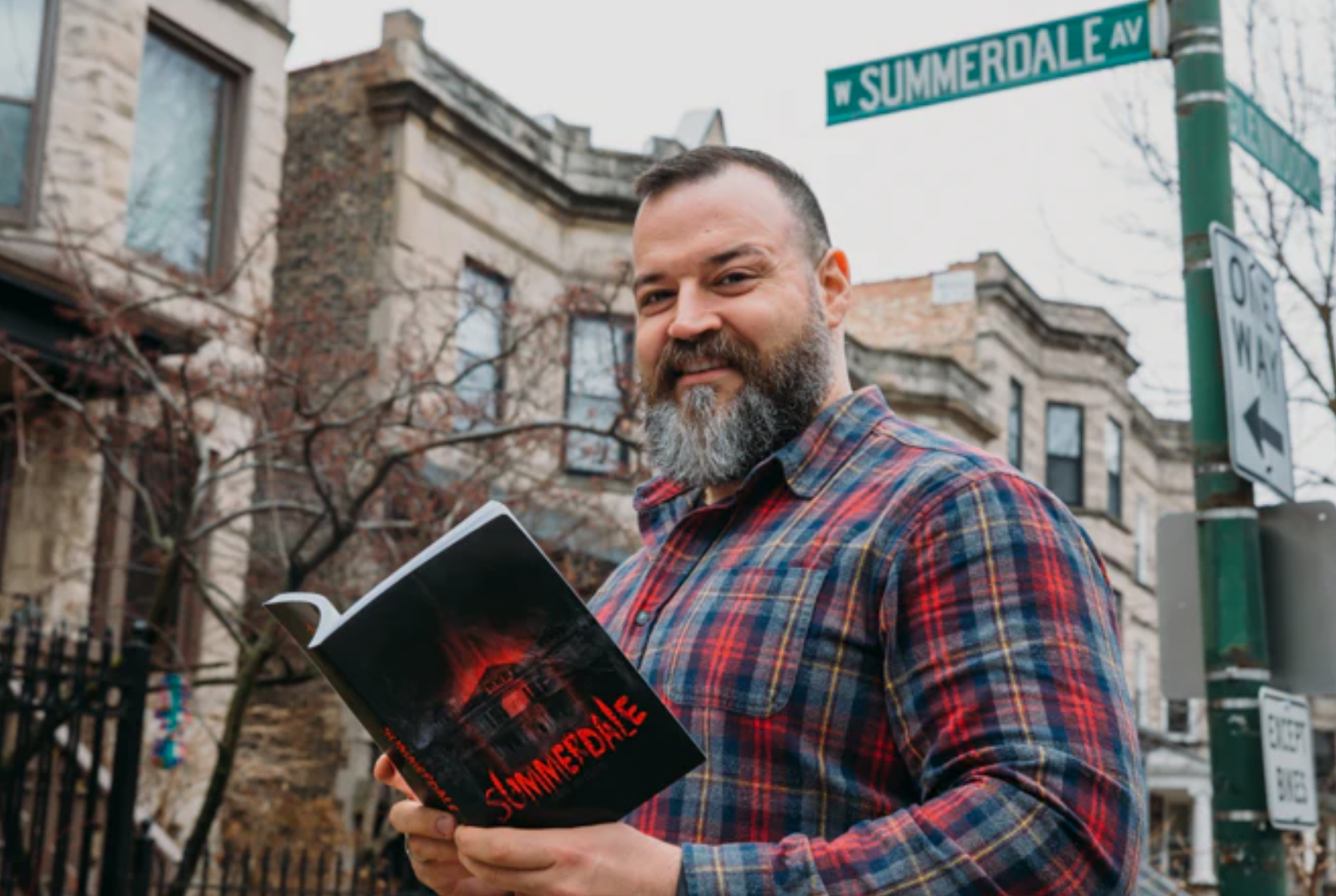 Some of the most important things to David Jay Collins include sharing hope through his writing, living openly and honestly, and welcoming new readers. As a member of the Authors Guild and the Lakeview East Chamber of Commerce, David Jay Collins has made his mark as a Chicago-based author who's reads are worth the trip to the bookstore. In his book Gaybash, Collins tells the story of Matt Thompkins, a reserved gay man who has always kept to himself and played by the rules. As a life-changing event occurs, we follow Matt's story and watch his life change in every direction as he steps into himself. If you're a fan of horror, check out "Summerdale." Set in Andersonville, this trilogy follows the story of four gay men battling different addictions. 
https://www.instagram.com/p/CZXLKY4pHJX/
David Halperin is a notable author and scholar, well known for his astounding contributions to queer theory, cultural studies, and literary analysis. He was a professor at the University of Michigan, where he taught English and women's studies and has also taught at the University of Texas at Austin. His books, like "One Hundred Years of Homosexuality" and "How to Be Gay", dive into queer history and offer fresh perspectives that challenge societal norms. In his books, you'll learn about the intersectionality of literature, sexuality, and identity. Through his work at universities and through literature, David Halperin continues to spark necessary conversation, pushing societal bounds and inspiring future generations to live as their most authentic selves. 
https://www.instagram.com/p/CRCBi8sHBgA/
Through her captivating memoir, I Have Always Been Me, Precious Brady Davis shares her personal journey as a trangender woman. Within the memoir, Brady Davis sheds light on the challenges, victories, and strength received through her experiences. Her writing is characterized by authenticity and vulnerability and invites readers to find a piece of themselves within the book and empathize with her story. Outside of her book, Precious Brady Davis is an influential advocate promoting inclusivity, equality, and acceptance. Throughout the city, you can find Brady-Davis working towards prioritizing environmental justice and running for Commission of the Metropolitan Water Reclamation District!
Featured Image: Riley Redgate