It's so easy to fall in love with Quebec City. With its wonderful farm-to-table cuisine, thriving music scene, and cobbled streets, you'll feel like you're a million miles away. Located just north of New England, the Canadian province of Quebec and its capital, Quebec City, is a walled metropolis that just celebrated its 400th birthday. Considered the cradle of French civilization in North America, this UNESCO World Heritage Site is known for its artistic spirit, pop-up street performances, and is easily one of the most walkable cities in the world. Founded by French explorer Samuel de Champlain, Quebec City is undeniably French, maintaining its history, culture, and language, and the closest you'll get to Europe without crossing the big pond.
Stay in luxury at the Hotel Frontenac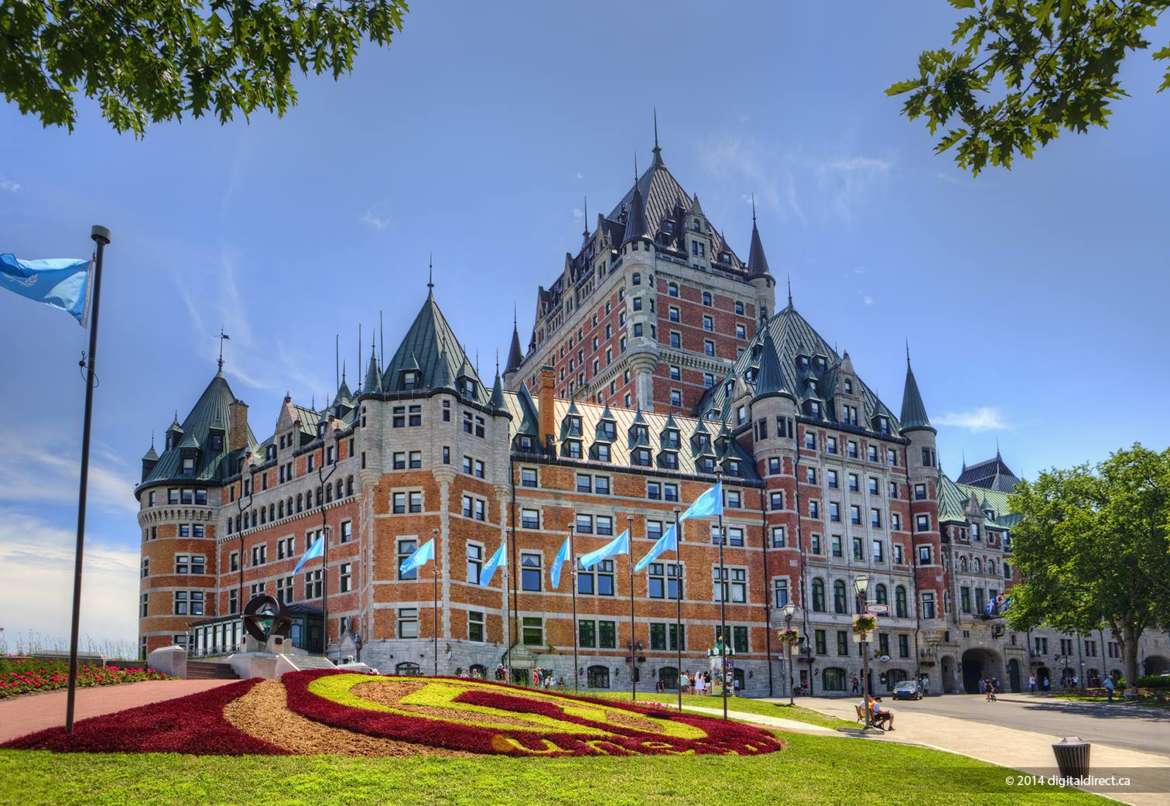 The icon of Quebec City is the Fairmont Le Château Frontenac, standing tall and proud, overlooking the Saint Lawrence River. I spent several nights here being pampered in luxurious surroundings and excellent service. Recently undergoing a multimillion-dollar renovation, the Chateau has repositioned itself as one of the leading hotels of the world. I indulged in a restorative treatment at the Moment Spa. My group enjoyed hanging out in the hotel's famous bar, Le Sam, Bistro évolutif, lapping up the creative cocktails, delicious appetizer boards and artisanal charcuterie. We sat outside over coffee, watching the ships along the river. The hotel has a perfect location and you'll always find something interesting going on just steps away in the plaza, like magicians and street performers. After all, this is the province where Cirque du Soleil was born! Be sure to take the funicular back up to the hotel.
Celebrate Winter Carnival
Quebec City is known for its infectious feeling of "joie de vivre," shared with locals and visitors alike. Come winter, they embrace and celebrate the cold, highlighted by the famous ice hotel, Hotel de Glace, re-building it each year. Next year, Winter Carnival runs from February 8–17, 2019 with ice canoe races, nightly parades, and Bonhomme's Ice Palace.
Dine farm-to-table at Chez Muffy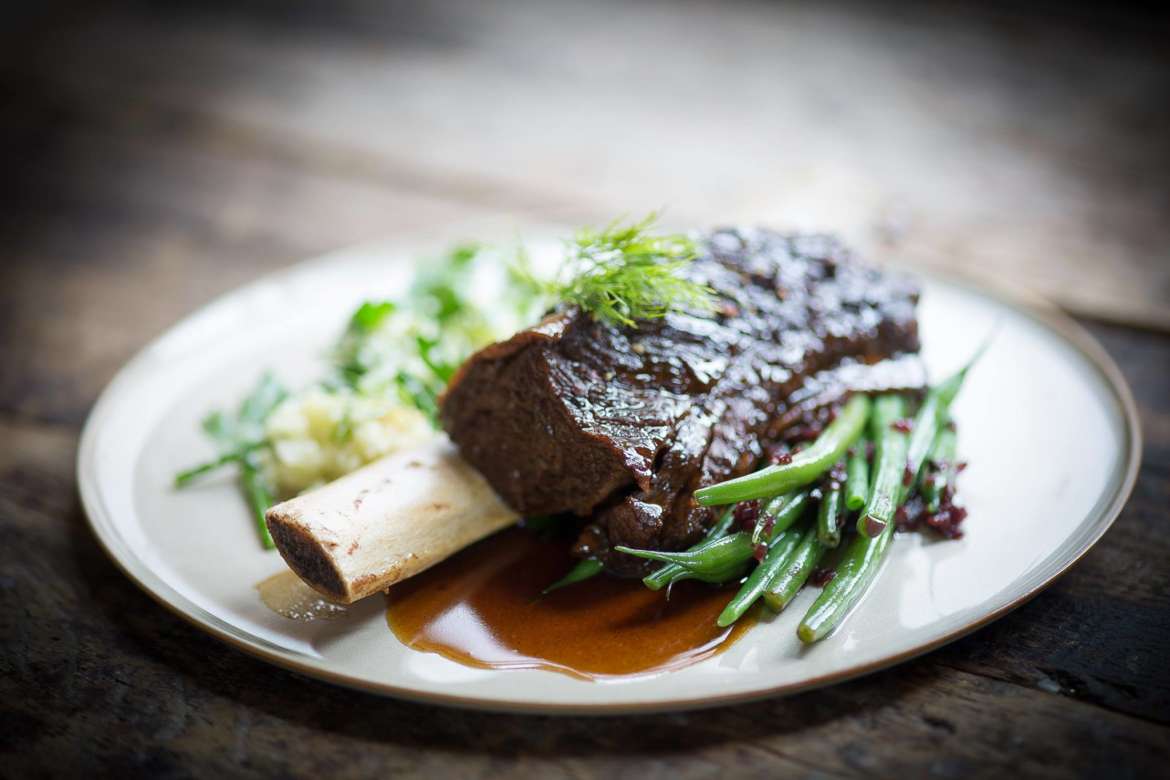 Named after the matriarch of Quebec's stylish Auberge Saint-Antoine hotel, Martha "Muffy" Bate Price, the restaurant showcases a French-Canadian farmhouse-inspired restaurant with local produce grown in the hotel's organic farm. But the proof is in the superb dining experience that awaited me. Executive Chef Julien Ouellet uses a "slow cooking" technique for meat, fish, and seasonal vegetables, along with a wide selection of fine wine. Try the Atlantic halibut or milk-fed veal, accompanied by root vegetables from the garden. For dessert, strawberry soup is sweet and foamy.
Alfresco dining at Le Graffiti
One of the most popular restaurants in the heart of Quebec City is Le Graffiti, recognized for its unique pairings of French and Italian cuisine. Start with the saffron fish soup and try the fresh Quebec halibut or risotto with duck confit. Don't leave without enjoying the unbeatable maple crème brûlée.
Delectable agri-tourism on Île d'Orléans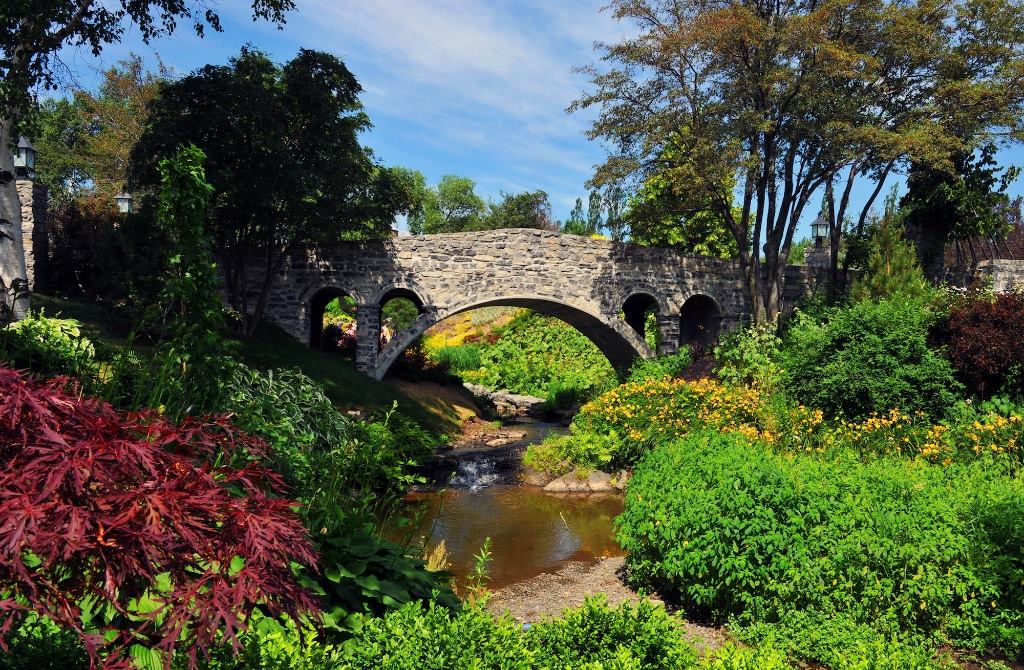 Considered the quintessential vegetable garden of Quebec City, as well as an easy getaway for the locals, Île d'Orléans is a delightful place to explore. We started at the kitschy Confiturerie Tigidou Jam Factory, the world's only jam bar, helmed by the world's only jam-tender, Vincent. I sampled the harvest of his fruit-filled berries, made into delectable jams. The hardest part was deciding which ones to take home. Next stop was the gardens of La Seigneurie de l'Île d'Orléans to smell the fragrant lavender. The gardens were quite lovely and I just loved the shop's organic skin-care products. I soon discovered the joys of everything made from black currant grapes at Cassis Monna & Filles like delicious wines, jams, pastries, and gelato.
Looking for adventure?
I found it at Montmorency Falls, a few minutes from downtown Quebec, an impressive natural wonder. I took the aerial tram to the top for exquisite views of the falls. But you can also zip line, bike ride, and dine at the Manoir Montmorency. Dare you walk the suspension bridge? I also got a birds-eye view of the city at the Complexe Capitale Hélicoptère for a thrilling 30-minute GoHelico ride over the city and river. Oh look, there's our hotel!
Coming soon: Club Med
The first Club Med mountain resort in North America will open in the Charlevoix region in 2020, offering all-inclusive ski vacations as well as year-round recreational activities.
Whether you're looking for a romantic weekend or an Instagram-able adventure, check out Quebec City! It's sure to steal your heart just as it did mine.
Featured Photo Credit: Quebec City Tourism Facebook