PBR (Professional Bull Riders, obviously) will open their 25th season at Madison Square Garden January 5th through the 7th – and it's gonna be buckin' wild.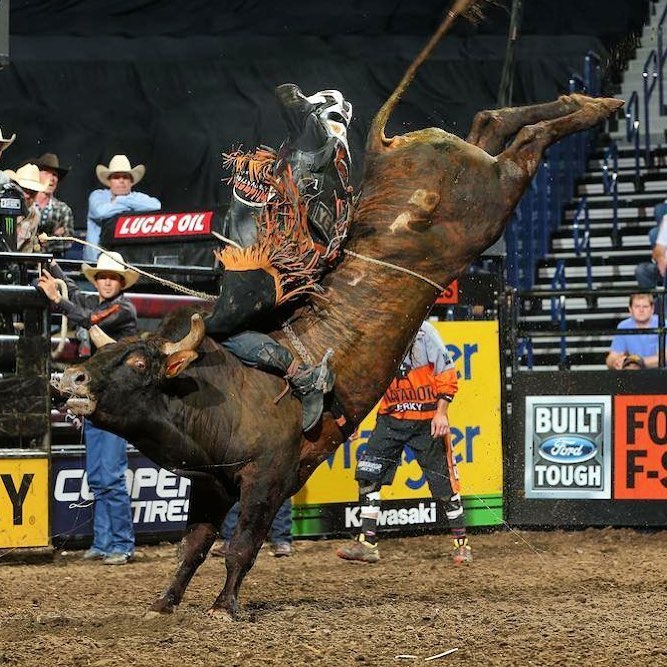 The three-day, action-packed event – known as the Monster Energy Buck Off – will mark the 12th year in a row that PBR has opened their year in NYC. It is the first of four (yes, four!) professional bull riders majors and will feature the top 35 bull riders performing in what will be, by PBR's definition, a "punishing" competition.
Riders will attempt to remain in control of 2,000+ pound bulls for as long as possible to win their share of $140,000 worth of prize money. I mean, just try and imagine controlling a tons worth of bucking, slobbering, horned animal – it's gonna be ridiculous.
Tickets for the event are on sale now, including PBR ELITE seats for professional bull rider fans looking for the true VIP experience.
For more information, head to the PBR website here.
Featured Image Credit: Professional Bull Riders Instagram