Even New Yorkers are Drawn to Chicago!
Jim Meehan, cocktail expert best known for the Manhattan speakeasy PDT (Please Don't Tell), is going to be mixing up drinks in Chicago. Meehan is partnering with Heisler Hospitality to bring Prairie School to Fulton Market this summer. Okay, so Meehan is from the Chicago suburbs so who knows if he's considered a "true New Yorker," but Chicago will happily welcome him back home. Meehan is from the Oak Park area, known for being home to many of Frank Lloyd Wright's historic designs. Heisler Hospitality has Chicago roots as well and told Crain's Chicago Business in 2015, "We're not allowing our neighborhood (Wicker Park) to become another Wrigleyville." In recent years, Heisler Hospitality has opened many popular restaurants and bars including: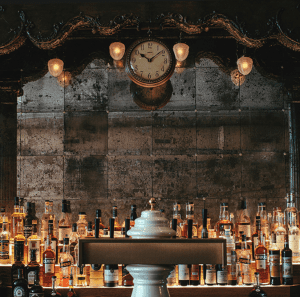 Prairie School is inspired by Frank Lloyd Wright's "prairie style" architecture, giving us an idea of the bar's aesthetics. Prairie school architecture is known for using simple décor and horizontal lines and flat roofs that would blend into a prairie landscape. Prairie School will be located at 1000 West Fulton Market in the Google building. The space was previously occupied by Smack Shack, a casual seafood restaurant, which closed its doors in February. Fulton Market is certainly a hot area. The Ruin Daily and Kuma's Corner have opened this summer with Limitless Coffee opening soon. McDonald's and Dyson are even moving their headquarters to Fulton Market.
Plans are set for Prairie School to open late this summer, but an official date has not been announced.
Featured Image: Frank Lloyd Wright's Robie House, 2017