As the downtown business district remains barren, another collection of restaurants is claimed by th...
While it isn't well known outside of the city, 16-inch softball has deep roots in Chicago. The game ...
Hungry for some uninterrupted, seven-day-a-week outdoor dining in River North of Chicago? Well, good...
We wrote two weeks ago regarding the staggering news that Navy Pier would be closing down for the re...
The entire Chicago culinary and hospitality community is mourning the death of one of their own. Bel...
The talks of a sportsbook at Wrigley Field have been discussed for some time, and with the legality ...
It's a dark day in Chicago as historic Lincoln Park blues bar Kingston Mines is at risk of clo...
Time Out Market Chicago will reopen today after five months of closure due to the COVID-19 pandemic....
Who here has come across a social issue they felt was worth their time or money or both? OK, now who...
On Tuesday, August 18th, the Naperville City Council sat down to vote on the hotly debated topic of ...
Trending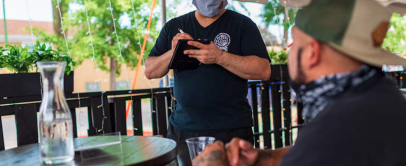 With the winter months rapidly approaching, the city of Chicago is frantically trying to figure out what they are going to do with restaurants and bars. As (mildly)…