This weekend, River North will be PokéTerritory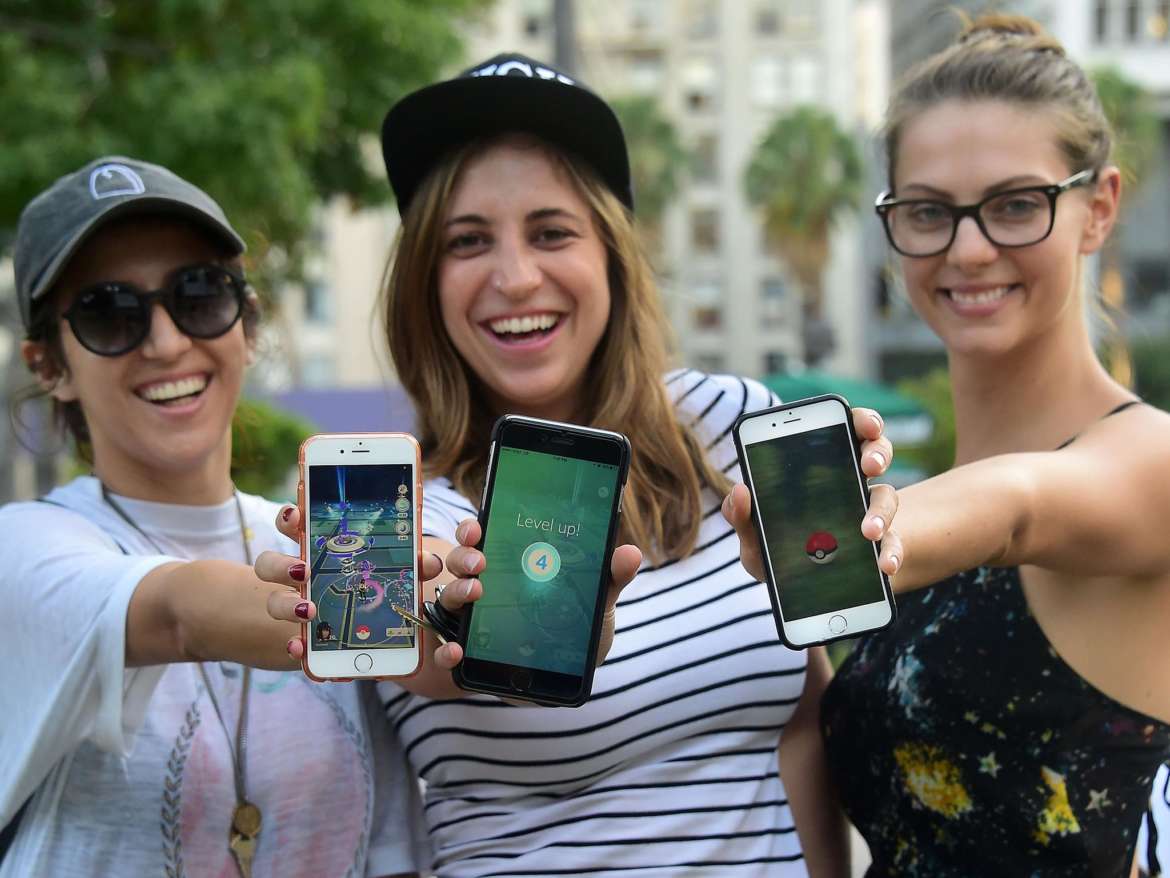 Unless you've been living under a rock for the past couple months, you're probably well aware and totally into the Pokémon Go craze that's happening. If you're in the city this weekend, you won't believe the crowd that'll be waiting for you.
On Saturday, August 13 from 12 – 5pm, join others in the never-ending quest to find Pokémon at the Official Pokémon Go Chicago Bar Crawl in River North. It's totally worth it, tickets are only $10!
This is a full-blown event for Pokémon Go lovers, so here is the complete itinerary to make sure you don't miss a second of it.
Friday, August 12
9pm – 1am: Pre-Party at Bull & Bear
Saturday, August 13
11:45am – 1:20pm: Check-in at Bar Louie in River North to receive gift cards and wristbands, 335 North Dearborn Street.
1:20pm – 2:40pm: Crawl to Blackfinn Ameripub, 65 West Kinzie Street.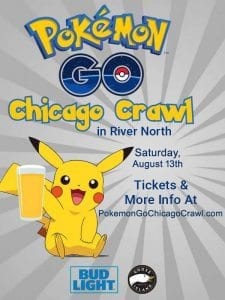 2:40pm – 4pm: Crawl to Old Crow Smokehouse, 149 West Kinzie Street.
4pm – 5pm: Crawl to Moe's Cantina, 155 West Kinzie Street.
10pm – 11pm: Post-Party at Moe's Cantina in Wrigleyville, 3518 North Clark Street.
A few things to keep in mind, you're allowed to pick up a wristband for a friend only if you bring their printed ticket. You're also welcome to jump into the crawl at any time but must go to check-in at the designated time. Gift cards are only valid at participating venues during the allotted times. Make sure you post your favorite pics from the event with the hashtag #PokemonGoChicagoCrawl to be in the running for awesome prizes!
On to the good stuff. So what does a ticket get you? $5 Bud Light and Goose Island 312, and $5 "Pokétails," (vodka and lemonade). It doesn't end there, tons of freebies are offered to attendees. From Lyft to DoorDash to UrbanLeash, you'll have access to awesome promo codes upon purchase of your bar crawl ticket.
This is going to be totally nuts, in the best way possible. So get out there and catch 'em all while you crawl! Get your tickets now on the event's website.