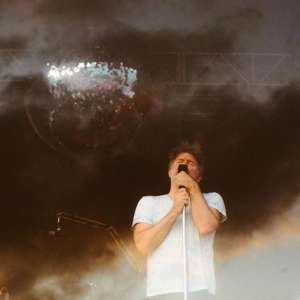 Last weekend brought two indications of summer to the city – particularly hot, sweltering weather, and the arrival of over 40 of the world's most innovate music artists to Union Park.
This year's lineup for Pitchfork Music Festival, creatively announced by a muralist via Facebook Live, inevitably incited plenty of buzz. And the turnout was as impressive as you'd expect.
While we hold every Chicago fest near and dear to our hearts, but Pitchfork is admittedly one of our personal favorites. It has the eclectic crowd, chill vibe, and true fondness for music, artistry, and camaraderie that Chicago's mid-summer begs for.
Aside from passionately-awaited tunes, fest-goers could kick back with Goose Island beers, as well as a handful of wine and cocktail selections. Food options were predictable, yet appreciated, with highlights including Wooden Paddle Pizza, Billy Goat Tavern, Connie's, Dia de los Tamales, Wow Bao, Leghorn Chicken, and Goddess and Grocer.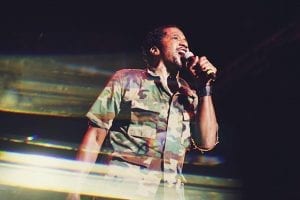 Onto the main events – day one kicked off the weekend with big names. Our highlights included Vince Staples, who played hits from his recent album Big Fish Theory, which is a creative departure from the sounds of his former work, like Summertime '06, which we were eager to hear. Danny Brown performed his hard-hitting, in-your-face hits laced with poignant lyricism and framed by beats featuring old school samples. Taking the cake was LCD Soundsystem's highly anticipated set, featuring their signature dance-y pop-rock and plugging their new album, American Dream.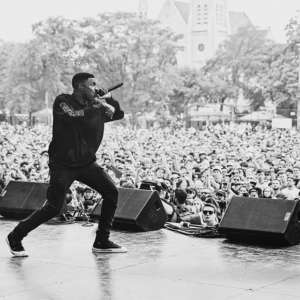 LCD Soundsystem may have taken the cake on day one of the fest, but day two as a whole stole the entire weekend show (in our humble opinion). Highlights included easing into the day with Cherry Glazerr's afternoon set of lo-fi guitars, dreamy harmonies and keyboards, and teen girl-ish vocals edging between angsty and playful. Switching gears, George Clinton and The Parliament Funkadelic truly brought the funk, so to speak, with hits like "Flashlight" and "Atomic Dog." Madlib's set really revved us up, with a head-bobbing mix of familiar percussions from hip-hop eras long gone. The crowd was brought to another dimension with a set by S U R V I V E, today's masters of 80s synth and the creators of the dark, foreboding intro theme to Netflix hit series Stranger Things. Finally, A Tribe Called Quest provided the feel-good finale, with a massive crowd of fans celebrating their timeless presence, commemorating the all-too-recent passing of Phife Dawg, and dancing the night away to hits like "Award Tour," "Can I Kick It?" and "Bonita Applebum."
Sunday wrapped out the weekend's festivities with yet another rockstar list of acts. Our particular favorites were 90s emo classic American Football, hailing from Urbana and playing mellow tracks from their second self-titled album. Isaiah Rashad proved to be Sunday's standout, with his hip, honest disposition drawing in crowds as he performed hits from Cilvia Demo and The Sun's Tirade.
Will next year's lineup top this one's? Knowing Pitchfork as a fest that always outdoes itself, it surely will.
All Images Courtesy of Pitchfork via Instagram