On Saturday, May 20 101 WKQX hosted the fifth PIQNIQ at the Hollywood Casino Amphitheatre in Tinley Park with performances from numerous bands. Whether you were a super fan of all the bands or only one, PIQNIQ offered something for everyone.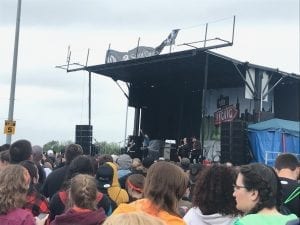 The event, sponsored by Dunkin' Donuts, Saint Xavier University, Tricoci University, Sport Clips, Buckle Up Illinois and Wintrust, kicked off at 1pm. Sponsors offered free coffee samples, coupons, bandanas, hair glam, and various other extra perks.
Lucky Boys Confusion started the day off at the St. Xavier stage, followed by Warpaint, then Joywave. Joywave debuted their newest song "It's a Trip." Next up came K. Flay. Sum 41 wrapped up the St. Xavier stage with a highly anticipated mosh pit finale.
While Sum 41 rocked the St. Xavier stage, Highly Suspect opened up the main stage acts. Stabbing Westward played next. The Chicago native band described themselves to the younger audience as, "someone you've probably heard on one of your parents' old CDs."
Bleachers took the stage next, beginning their first day of the tour after a two-year break. They had the entire audience singing and screaming together as they covered Fleetwood Mac's "Go Your Own Way."
Jimmy Eat World captivated the audience next with their popular hits, especially when they had the whole arena singing along to their 2001 hit "The Middle."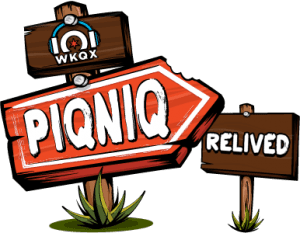 The final band of the night, The 1975, took the stage around 9:30pm. With their award winning light show, the band mesmerized the audience. Lead singer Matty Healy took a moment during the set, asking the audience to put away their cellphones to "create a moment," during their song "Me."
First-time PIQNIQ goer Jenna Haase definitely plans on attending PIQNIQ again next year. "I loved it because it's a great event to go to with friends and it's relatively inexpensive to be able to see many of my favorite bands all at once," said Haase.
"I didn't know all the bands and music but I still had a great time listening, walking around, and just enjoying the whole experience," said another first-time attendee, Nicole Smith.
Luckily, the predicted storms for this past Saturday afternoon and evening held off, and we even saw some sunshine. The event offered tunes for everyone and a good time to go along with great music.