According to Eater Chicago, Pink Taco, the LA restaurant that we think might be a slightly seedier version of El Hefe, is coming to Chicago.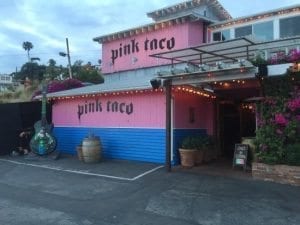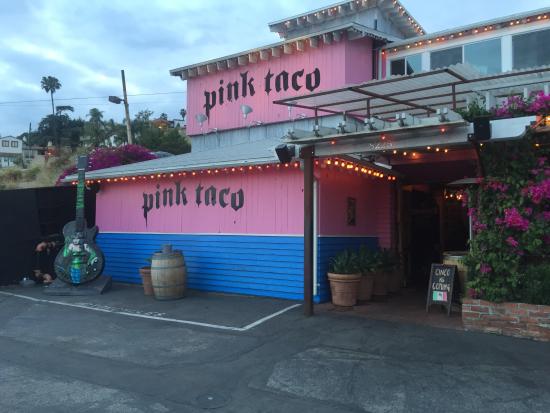 Pink Taco is a chain that's currently based in Los Angeles and describes themselves as a "playful Mexican restaurant." Basically, the bar is known for both its crazy parties and its delicious tacos. Pink Taco's new home will be a 9,600 square-foot location at 162 West Hubbard Street, previously the home of DineAmic Hospitality's Bull & Bear, which closed on New Year's Eve. We have no doubt that this new addition will add to River North's reputation of being the nightlife capital of the city.
The new addition will include an outdoor patio that wraps around the bar and it's expected to open later this year. The menu consists of tacos, salads, taco bowls and different flavored margaritas. If you're not a fan of late night dining and partying, Pink Taco will also be open for lunch and dinner. The company stated that they plan to introduce the Pink Taco culture with a food truck before the restaurant opens.
Pink Taco got its start in the Hard Rock Hotel in Las Vegas and has since expanded to Arizona and LA. Their plan for expansion doesn't stop at Chicago. They also plan on opening up locations in New York, Boston, San Francisco, and Washington, D.C.
The bar/restaurant has received some backlash for their controversial name, and back in 2013, it made the list of top spots to have an affair by the infamous dating website, Ashley Madison.
Is it just us, or does this place seem weirdly El Hefe-ish? The existing River North hotspot which, likewise, has a location in Scottsdale, AZ, seems to have comparable design elements and overall vibes.
What are your thoughts on the chain coming to Chicago? Do you think El Hefe has some competition? Let us know in the comments below!
Featured Image Credit: Eater LA