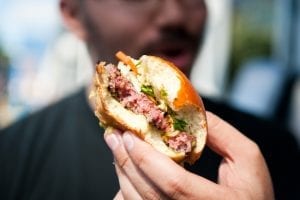 Pilsen prides itself as being the heart of the city's arts culture community, and it just makes sense that a Pilsen Food Truck Social would be hosted as a way to give back to Chicago. This year's festival, taking place June 10 – 11, will have over 25 food trucks along with live music; a perfect way to kick off summer in the city this weekend. Your money towards the event will be donated to a good cause, with a portion of the event proceeds benefiting Illinois Food Truck Owners Association, Pilsen's St. Procopius Parish food bank and soup kitchen, ArtReach Chicago, and Chicago Dia de los Ninos scholarships.
Where It's At
The food trucks will be located in the heart of Pilsen on 18th Street and Allport Street, near Thalia Hall. It's the perfect setting for people immersed in the arts and music scene in Chicago.
Entry Rules
To sample a variety of food trucks, all you'll need is a $20 sampler ticket, which allows you six sample-sized portions. Revolution Brewing will also provide beer samples with the ticket. Food and beverages will also be available for cash purchase. You can pre-purchase sampler tickets here, as they may sell-out if you wait the day of to purchase on-site.
What To Do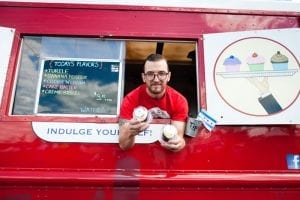 Besides stuffing your face with eats from the barrage of food trucks, Thalia Hall will be providing an outdoor stage with musical acts throughtout the day. You can also walk throught the historic Pilsen neighborhood and tour the many privately owned coffee houses, vintage stores, or check out the National Museum of Mexican Art, where admission is free.
What to Wear
Since it's summer in Chicago and the event is mainly during the day, we recommend wearing a hat and plenty of sunscreen. There really is no dress code, so just be comfortable and bring your appetite! And if you can't take the heat, you can always cool off in one of the local bodegas or coffee houses.
Timeframes
June 10 – 11, 2017
11am – 10pm
Live Music Provided By Thalia Hall
Saturday, June 10
12:30pm Academy of Mexican Dance and Music
Sunday, June 11
12:30pm Academy of Mexican Dance and Music
Plus 606 Records will be spinning cool beats all weekend.
Food Truck Lineup
5411 Empanadas, Aztec Daves, Beavers Coffee & Donuts, Boo Coo Roux, Bruges Brothers, Carnivale Food Truck, Chicago Lunch Box, Da Lobsta Food Truck, DönerMen (Sunday only), Happy Lobster Truck, Haute & Ready (Saturday only), Izakaya Yume Sushi, Ms. Tittles Cupcakes, La Cocinita Food Truck, Loop Juice, Mike's Revenge, Piko Street Kitchen, Pierogi Wagon, Caponies Express, Flying Tacos, Lucy's, Tamale Spaceship, Jerk Modern Jamaican Grill
Featured Image Credit: Do312