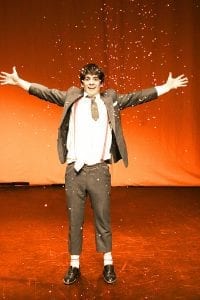 Pump it up, Chicago. Things are about to get interesting as the Fourth Annual Physical Theatre Fest returns to Chicago June 2 – 10, 2017. This fascinating showcase features nine days of performances from around the world, master classes with guest artists, and Scratch Night featuring new short works from local performers. All performances are held at Stage 773, 1225 West Belmont.
What is the Physical Theatre Fest?
"Physical Festival is an annual contemporary, visual, and physical theater festival that presents new forms of theater being performed around the world," said Founder and Co-Artistic Director, Mark Frost. "It began in 2014," said Alice da Cunha, Co-Artistic Director. "Our inspiration for the Festival drew upon our combined experience in London as physical theater students at the London International School for the Performing Arts (LISPA). Moving from London to Chicago, we were inspired to start a new festival to promote a more progressive, fresh and physical approach to theater-making in Chicago."
What's Playing?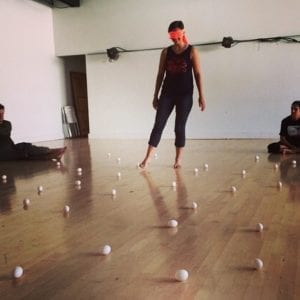 Five shows, plus a Scratch Night of what's coming up in the physical theatre scene will be performed. Among them are "The Confetti Maker," a highly visual clown performance, combining slapstick, puppetry, absurd storytelling, improvisation and, of course, lots of small bits of paper, which are expertly woven into a humorous, yet poignant show. Also playing is Anatomy of Fear, a visually stunning performance that explores the fear of failure using puppetry, video art, live music, and visual references to Francis Bacon's paintings.
Physical Festival will also be offering workshops with visiting and local artists, giving attendees an opportunity to hone their skills, add to their artistic toolbox and meet physical theatre practitioners.
For information and tickets, go to physicalfestival.com. Festival Passes are also available.
All Images Courtesy of Physical Festival Chicago