This summer, Chicago will receive visits from two bass-slapping English rockers who happen to have some of the biggest names in popular music. Founding member of The Beatles, Paul McCartney, and founding member of Pink Floyd, Roger Waters, will both be making stops in Chicagoland in late July as part of their current concert tours. With these two major acts performing only days apart from one another, Chicago is in for one powerful week of music history, present, and future.
Roger Waters: July 22, 23, & 28 – United Center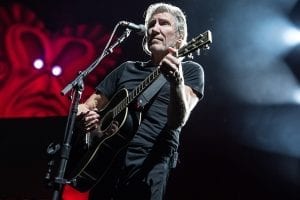 Bassist, guitarist and singer/songwriter of psychedelic rock group Pink Floyd, Roger Waters, will be performing at Chicago's United Center on Saturday, July 22, Sunday, July 23, and Friday, July 28. Waters is hitting the road for the first time since his groundbreaking The Wall Live concert tour, which lasted from 2010 – 2013 and featured performances of the classic Pink Floyd double-album in its entirety at every show.
The current Us + Them tour is advertised to contain not only music from 1979's The Wall, but also songs from other definitive Pink Floyd albums Dark Side of the Moon (1973), Wish You Were Here (1975), and Animals (1977). The tour will also feature tracks from Waters's new Is This the Life We Really Want?, which was released on June 2 and is Waters's first studio effort in almost 25 years.
As proven in Chicago performances on his previous The Wall Live and The Dark Side of the Moon Live (2006 – 2007) concert tours, Roger Waters concerts are not only loaded with the powerful sounds of Pink Floyd, but also stunning visuals that include pyrotechnics, laser light shows, and flying pigs that float around concert venues. All of this is done with a contemporary edge that proves the meaning of the music is still relevant to current global issues.
Paul McCartney: July 25 & 26 – Hollywood Casino Amphitheatre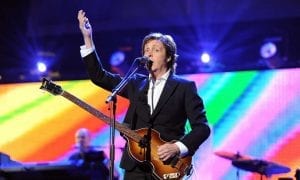 Sir Paul McCartney, bassist, singer/songwriter, keyboardist, and guitarist of pioneering rock group The Beatles, will be in action at the Hollywood Casino Amphitheatre in Tinley Park on Tuesday, July 25 and Wednesday, July 26. Considering that McCartney concerts usually take place in massive sports arenas, it seems the show at the Hollywood Casino Amphitheatre will be a comparatively intimate performance, as the name of McCartney's current One on One concert tour implies.
The influence of The Beatles and Paul McCartney's works on the music and culture of our world is extreme, positive, and undeniable. This comes even before acknowledging that McCartney recently turned 75 and is still performing his music with the same energy, precision, and passion he had at the beginning.
A Paul McCartney concert is a journey through his entire career. From the early days of Beatles hits (like 1962's "Love Me Do") to the era dawned by the revolutionary, psychedelic album Sgt. Pepper's Lonely Hearts Club Band (1967), from a Magical Mystery Tour (1967) to a walk across Abbey Road (1969), and from his flight with Wings to his solo career and beyond, Paul covers it all. Do not miss your chance to see one of the most influential musicians on the planet and perhaps one of the biggest names in popular culture.
Featured Image Credit: Amazon