Somewhere on either side the nor'easter-filled winters and the sidewalk-melting summers is a small pocket of time where the weather in New York is pretty much perfect.
And though try as they might to satisfy our incessant need to drink outside during these golden months, those swanky rooftop bars – and their ridiculous prices – don't always do the job.
No, today we're moving away from the Mr. Purples and Tiki Tabus of the city. Today we're talkin' about patios – big and small, rowdy and peaceful, the perfect place to waste the season away a plein air.
These are the best patios in NYC.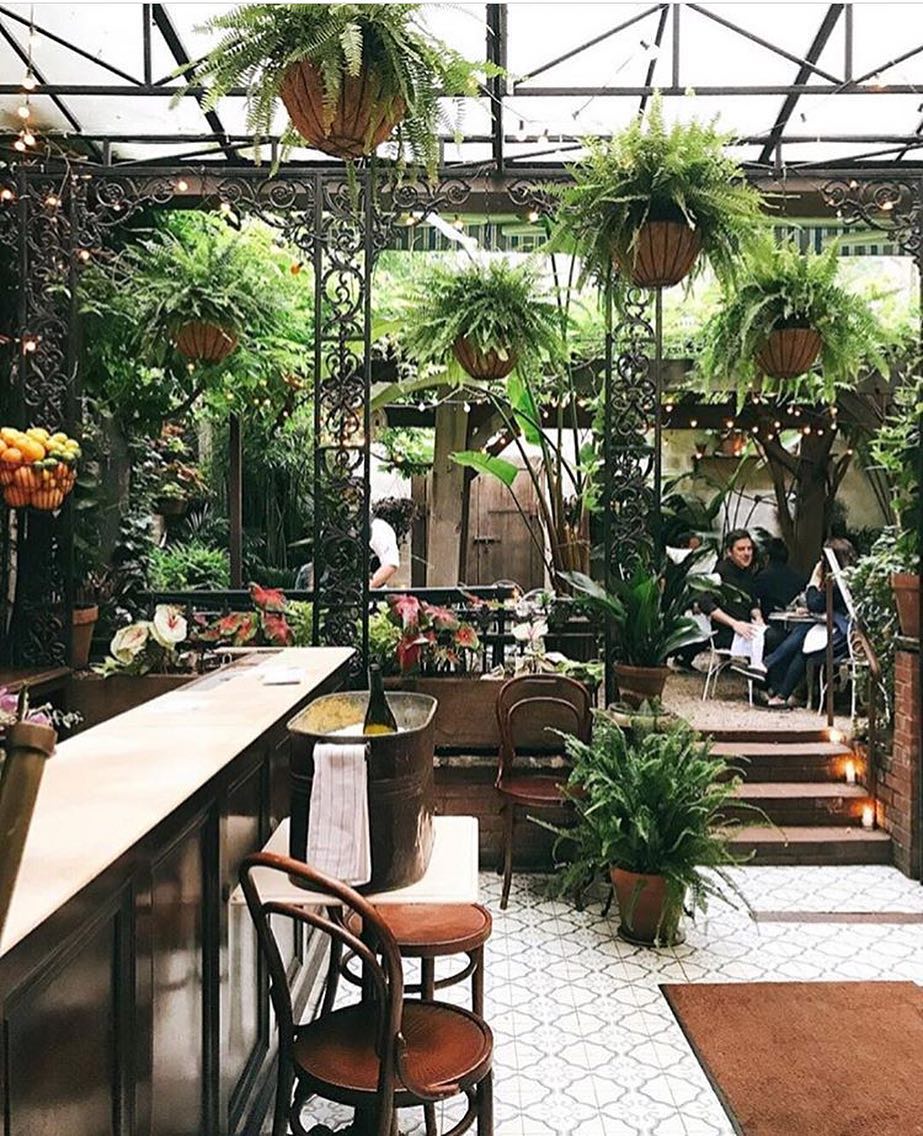 298 Bedford Ave, Brooklyn
Ever wanted to try see Instagram irl? Check out Maison Premiere in Brooklyn for an aesthetic filled patio experience like none other in New York. Oh, and the absinthe cocktails aren't too shabby either.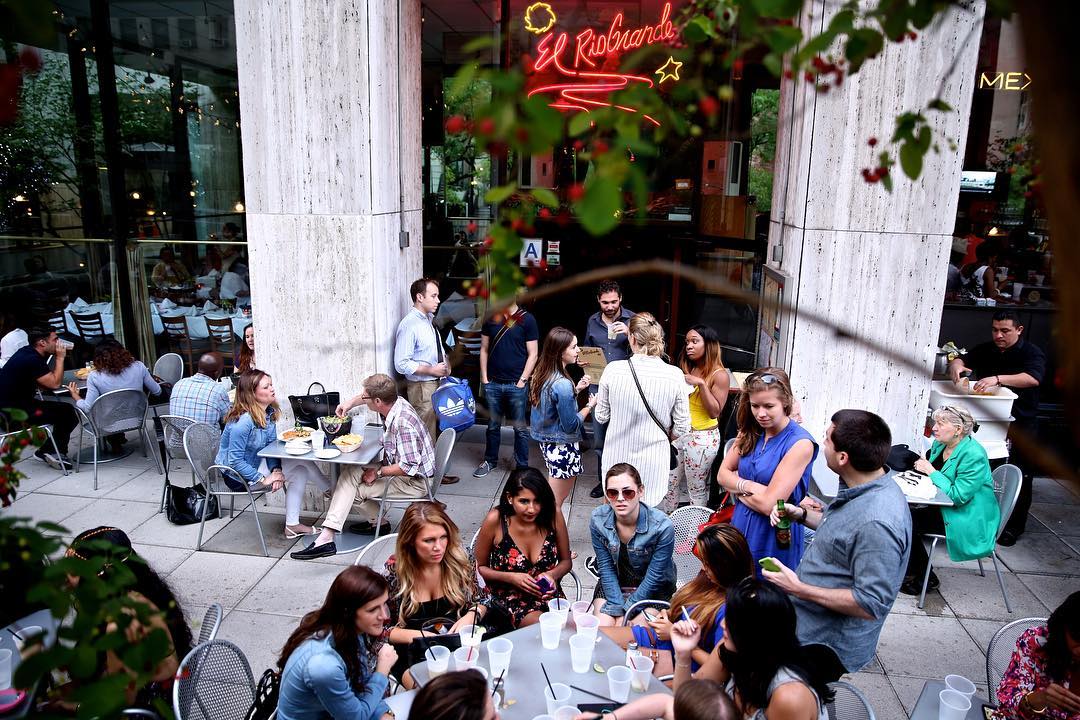 160 E 38th St, Murray Hill
Get your Tex-Mex (read: margarita) fill at this Murray Hill restaurant with a sidewalk deck that just won't quit.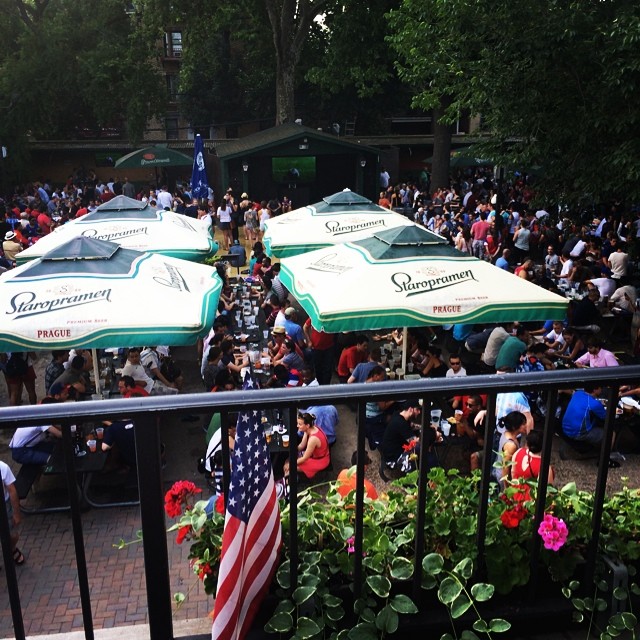 2919 24th Ave, Queens
Head to Astoria to drink the day (and then, probably, night) away at this absolutely massive beer garden.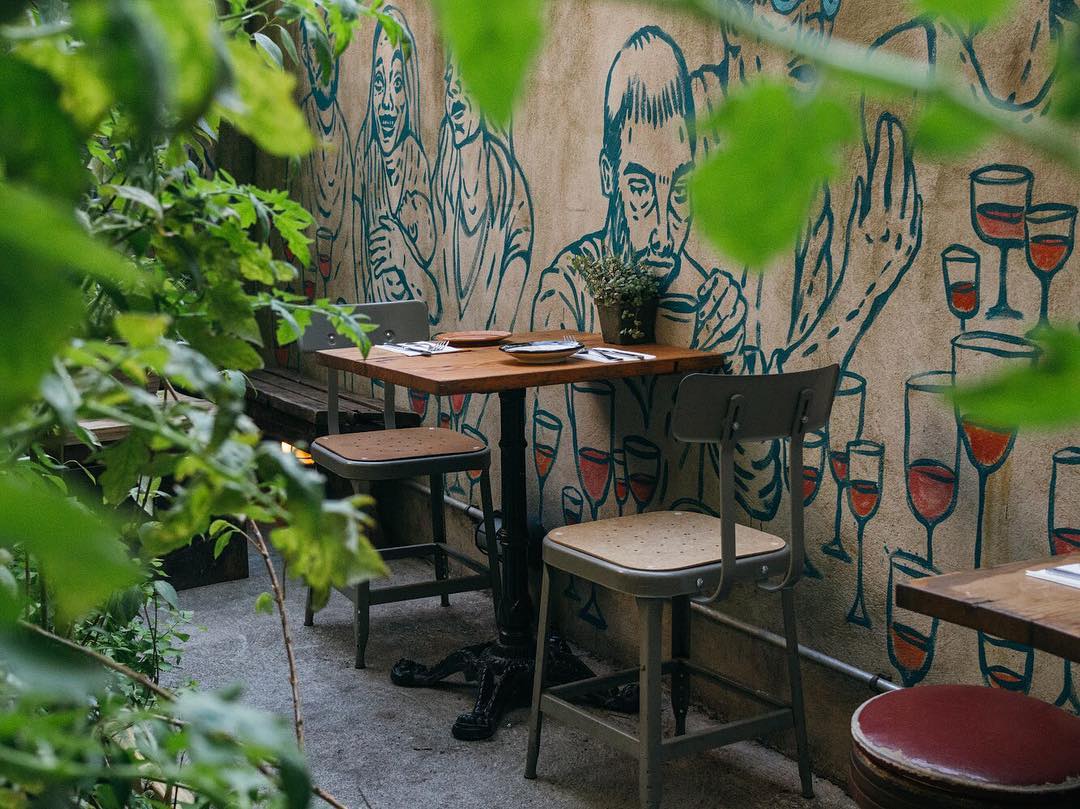 184 Dekalb Ave, Brooklyn
Mediterranean food in one of the coolest courtyards in the city? Sounds like Saturday plans to me.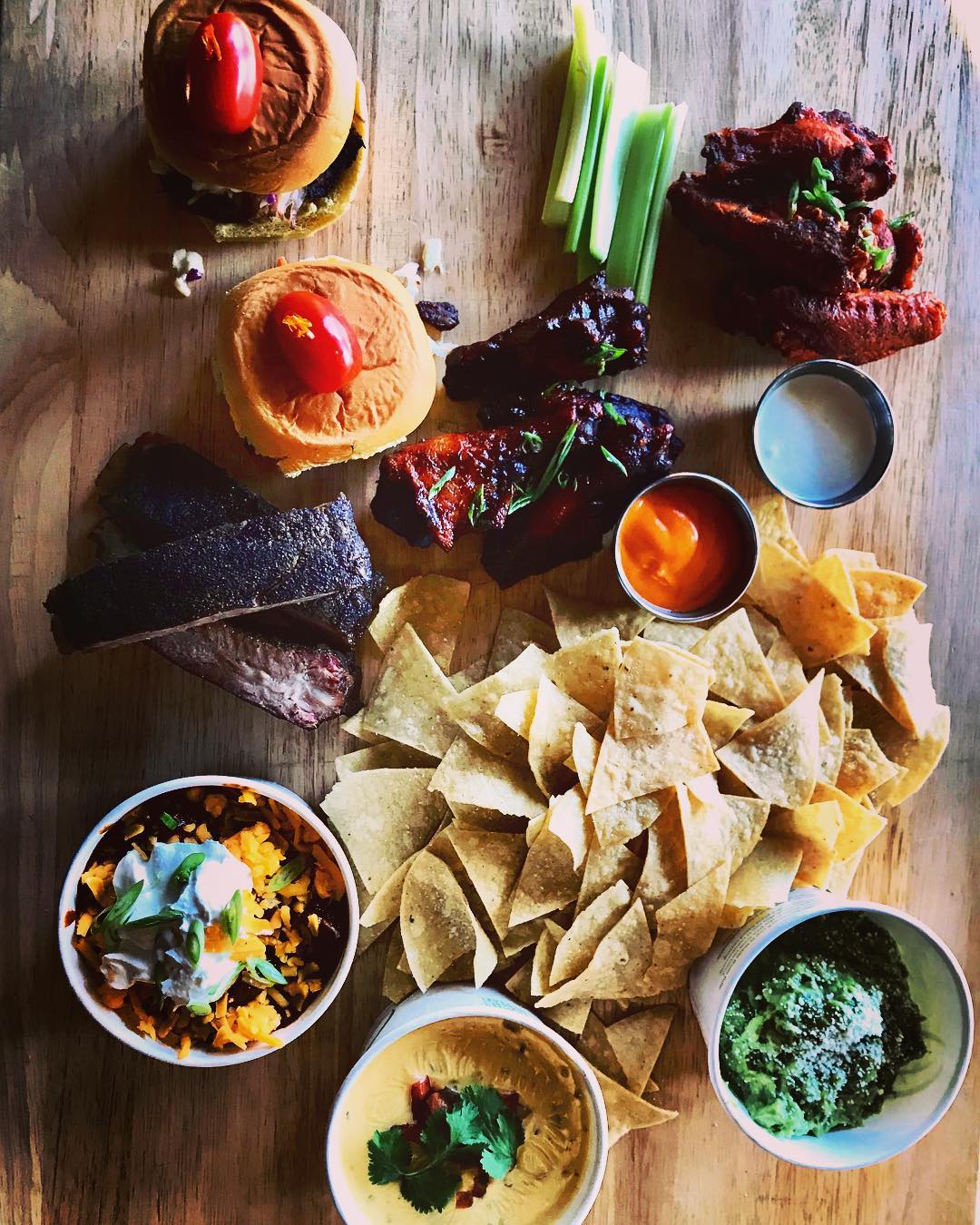 267 Faltbush Ave, Brooklyn
Can you really have proper BBQ inside? The correct answer is, of course, no.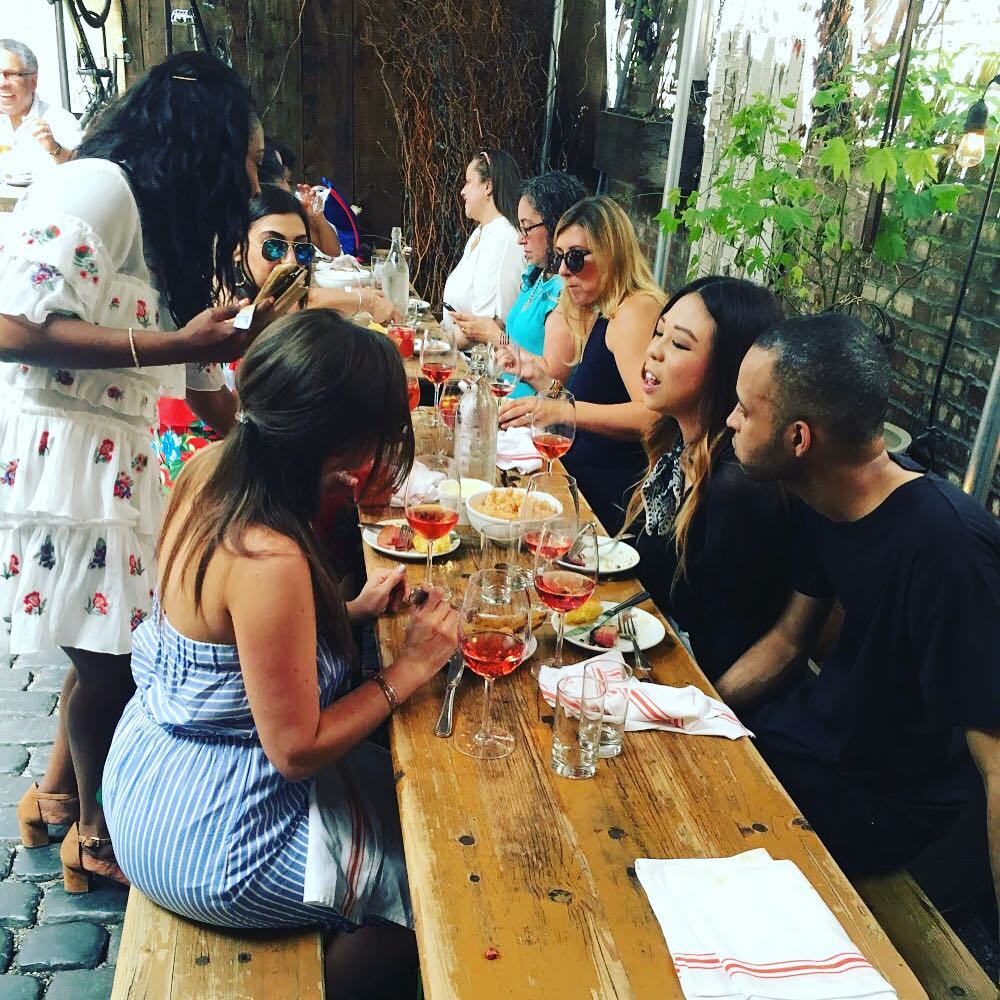 113 E 29th St, NoMad
Known for their butchering skills, the aptly named The Cannibal also boasts an insanely long beer list for you to peruse in their indoor/outdoor space.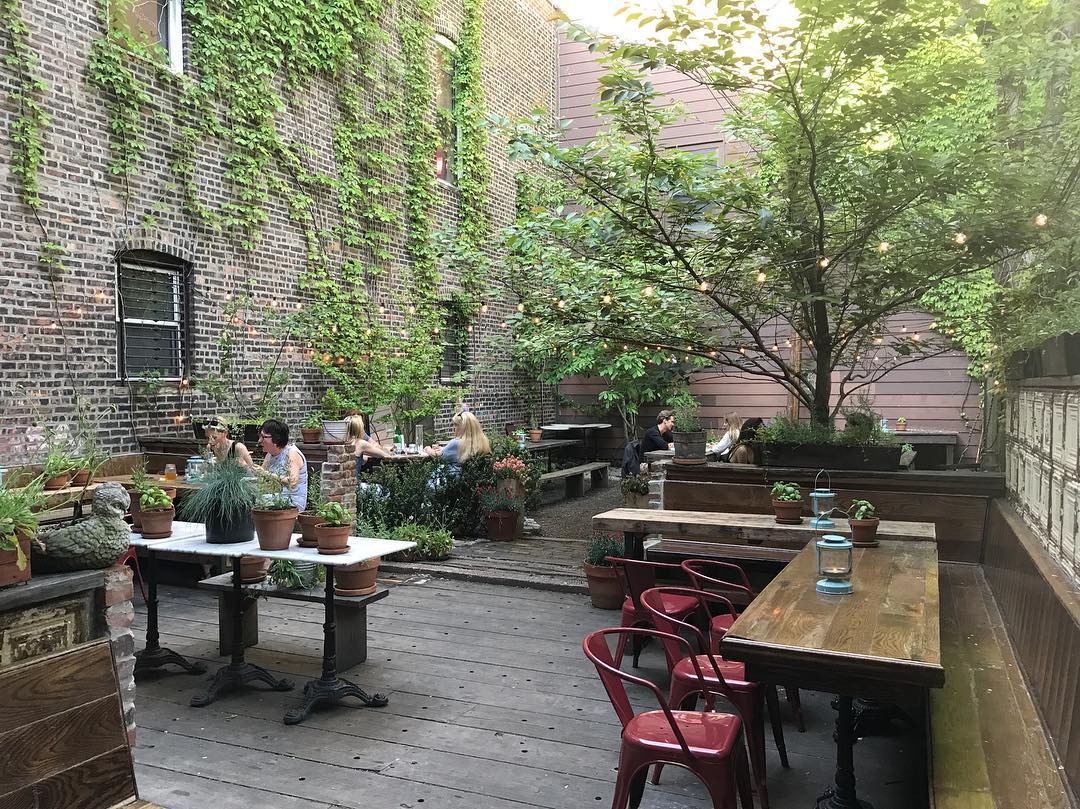 1110 Manhattan Ave, Greenpoint
Quiet, ambient, menus full of delicious Italian-inspired bites? Milk and Roses is your quintessential Brooklyn patio.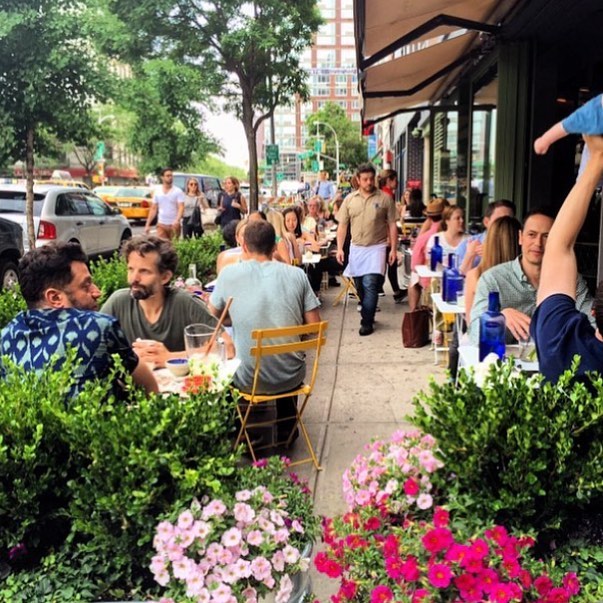 49 E 2nd St, Bowery
Authentic Mexican food with the perfect people-watching sidewalk. Count me in.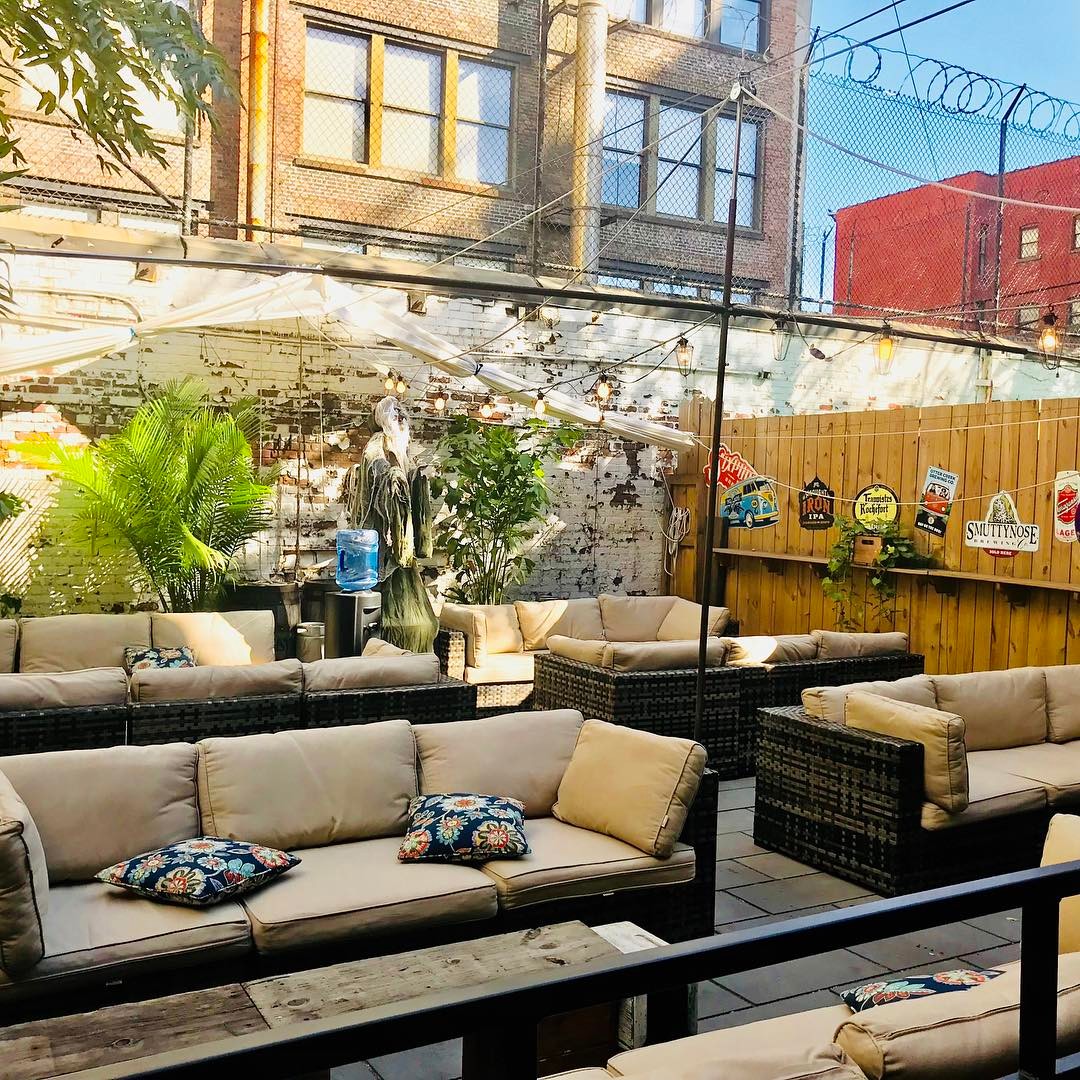 311 E 60th St, East Side
This, dare I say, iconic New York bar has one of the biggest outdoor patios in the city.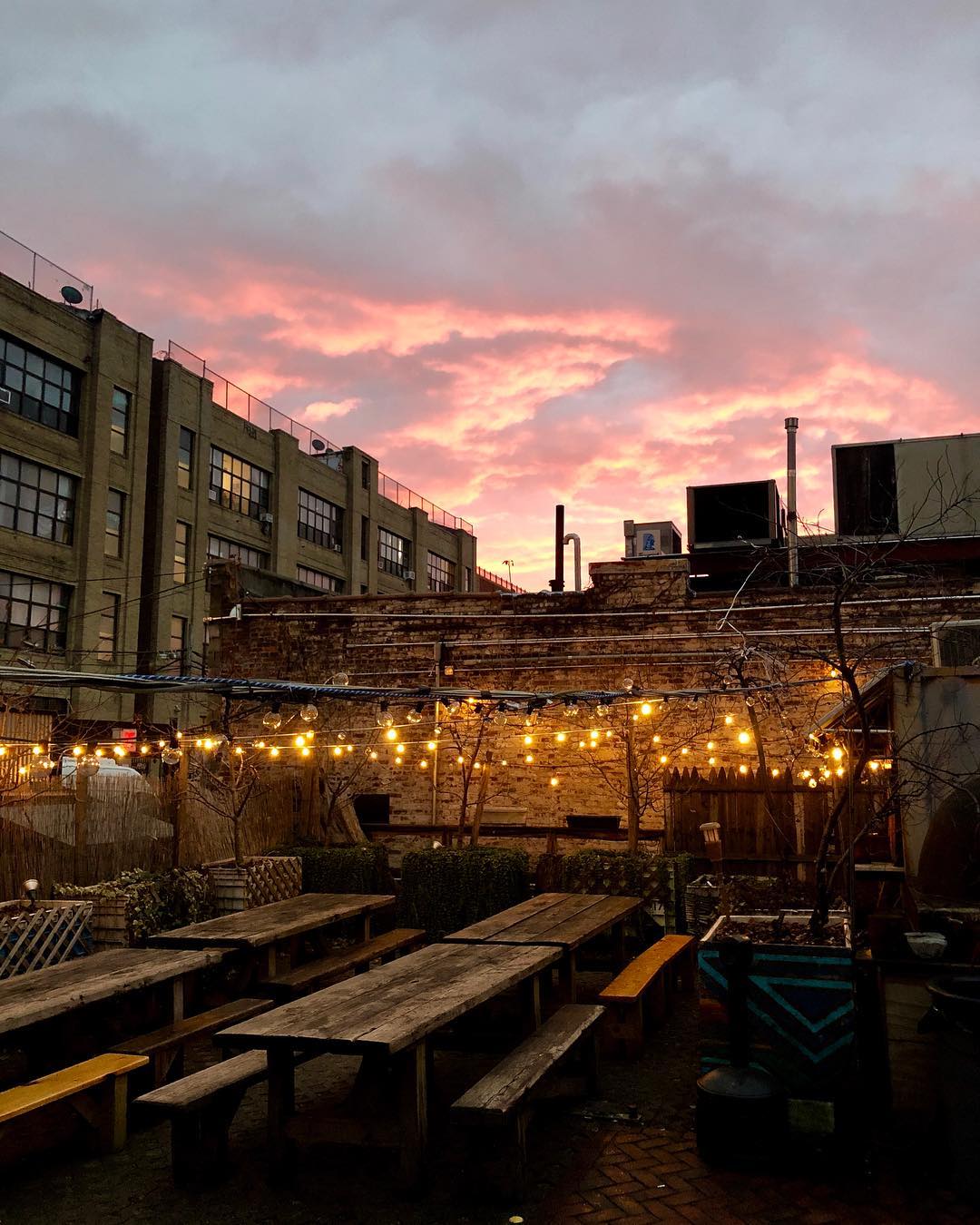 261 Moore St, Brooklyn
A favorite among foodies and Italian grandmas alike, Roberta's backyard space makes the perfect respite from the busy city on a warm afternoon.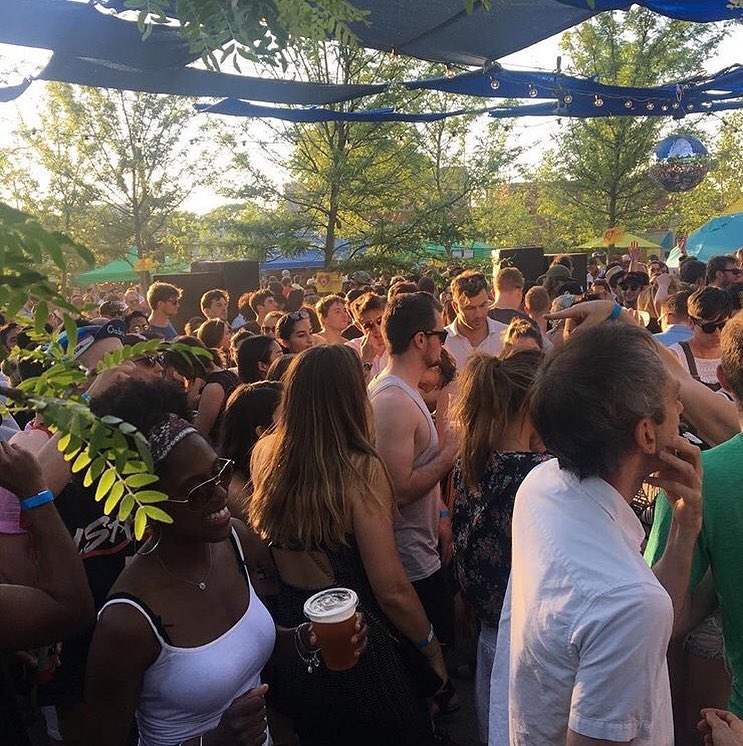 56-06 Cooper Ave, Ridgewood
Toeing the line between Brooklyn and Queens, Nowadays is not just a patio bar, it's the patio bar.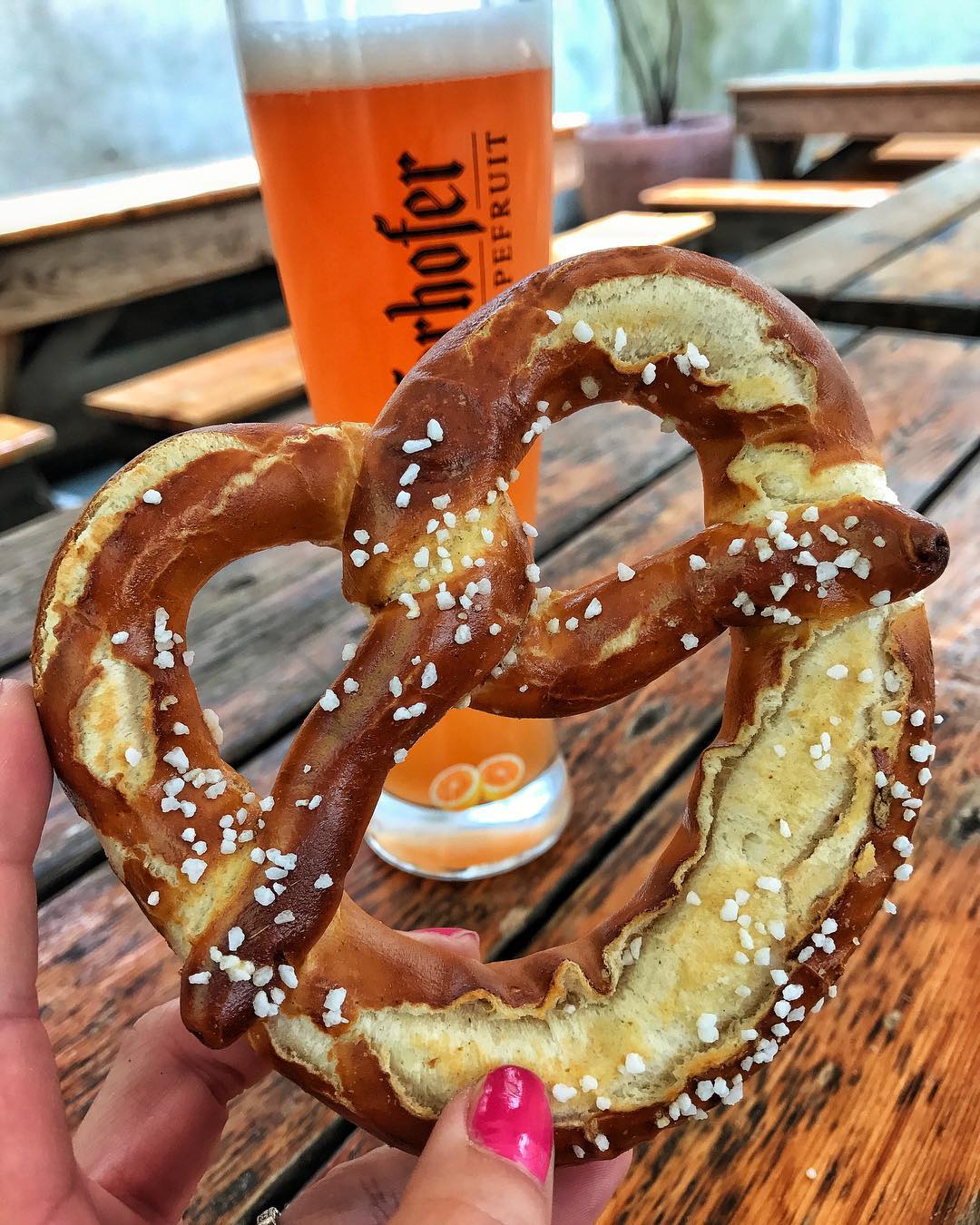 7 Rivington St, Nolita
Beer? Check. Pretzels? Check. Heat lamps for when I inevitably get cold but still refuse to go inside? Oh yeah, check.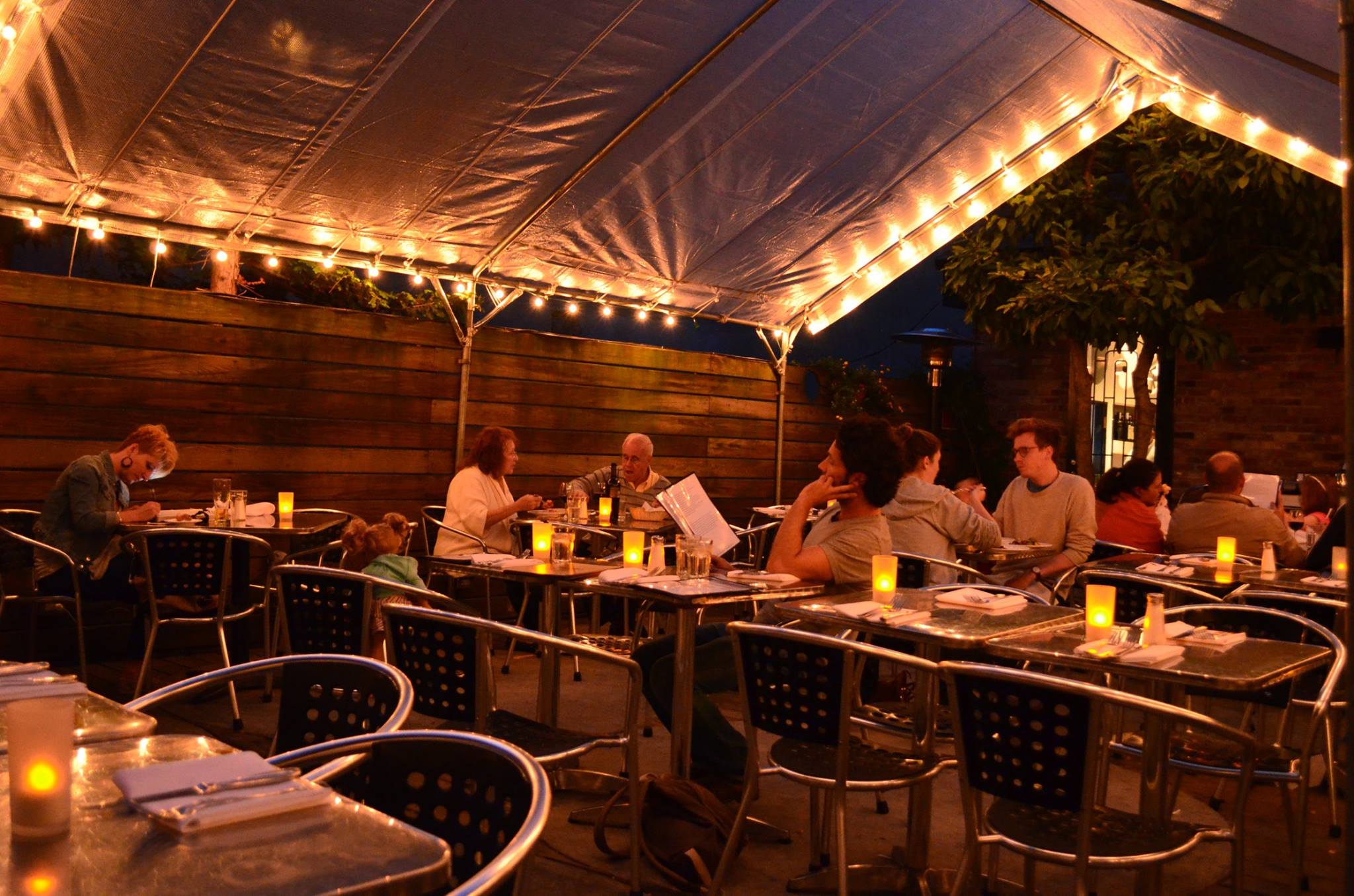 204 Grand St, Brooklyn
This neighborhood spot in Brooklyn takes dining al fresco to a whole new level.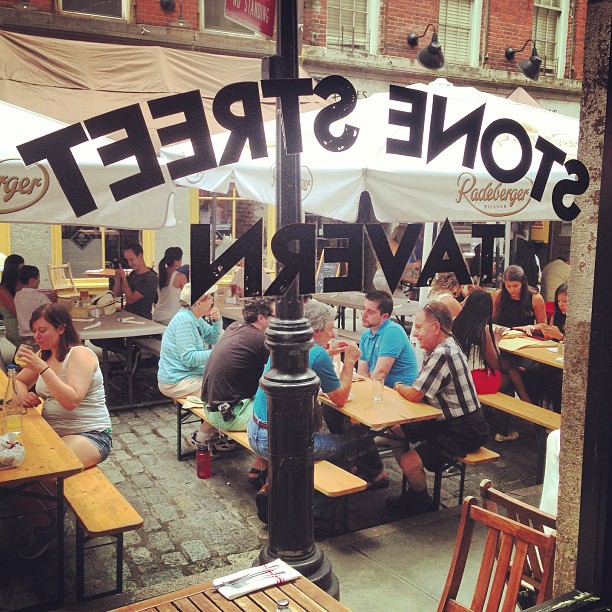 52 Stone St,  Lower Manhattan 
Perhaps best known for their world cup street parties, Stone Street is one outdoor drinking destination you won't wanna skip.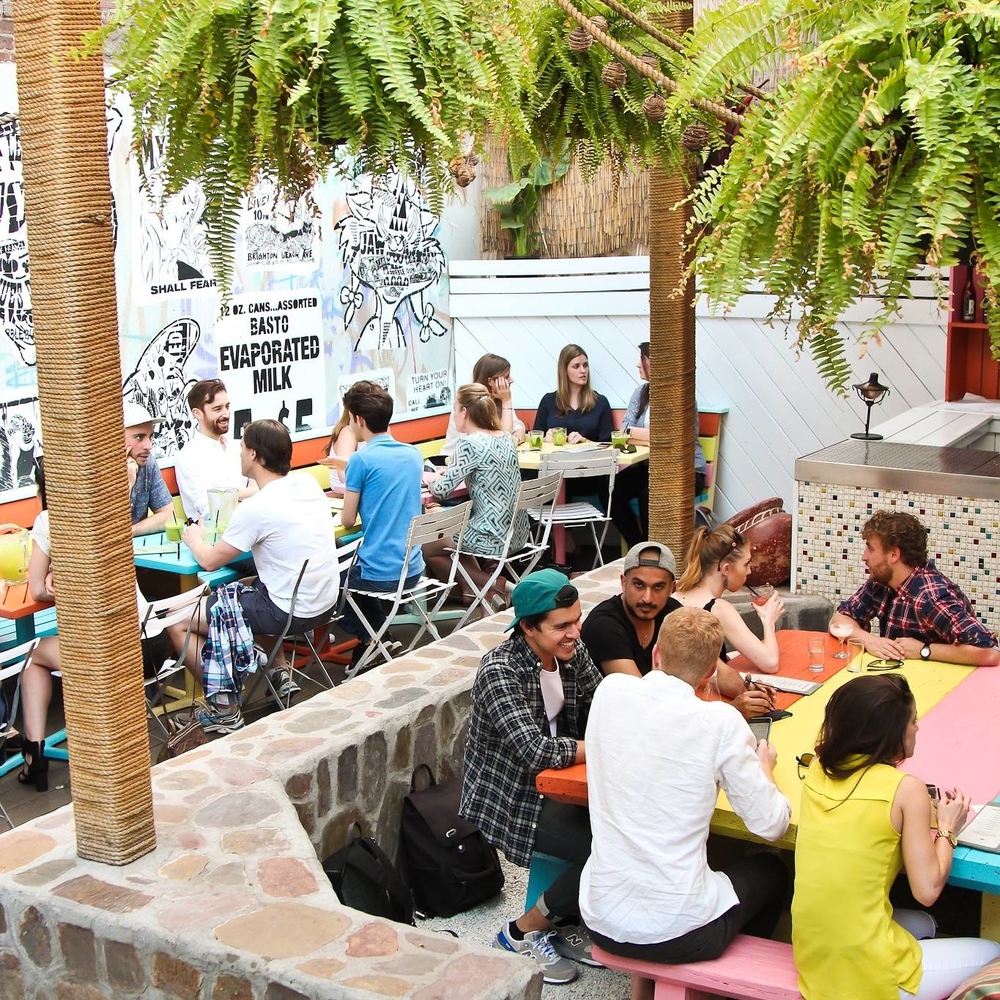 149 Mulberry St, Lower Manhattan
Part speakeasy part outdoor oasis, this bespoke cocktail bar in Lower Manhattan is not messing around when it comes to their patio.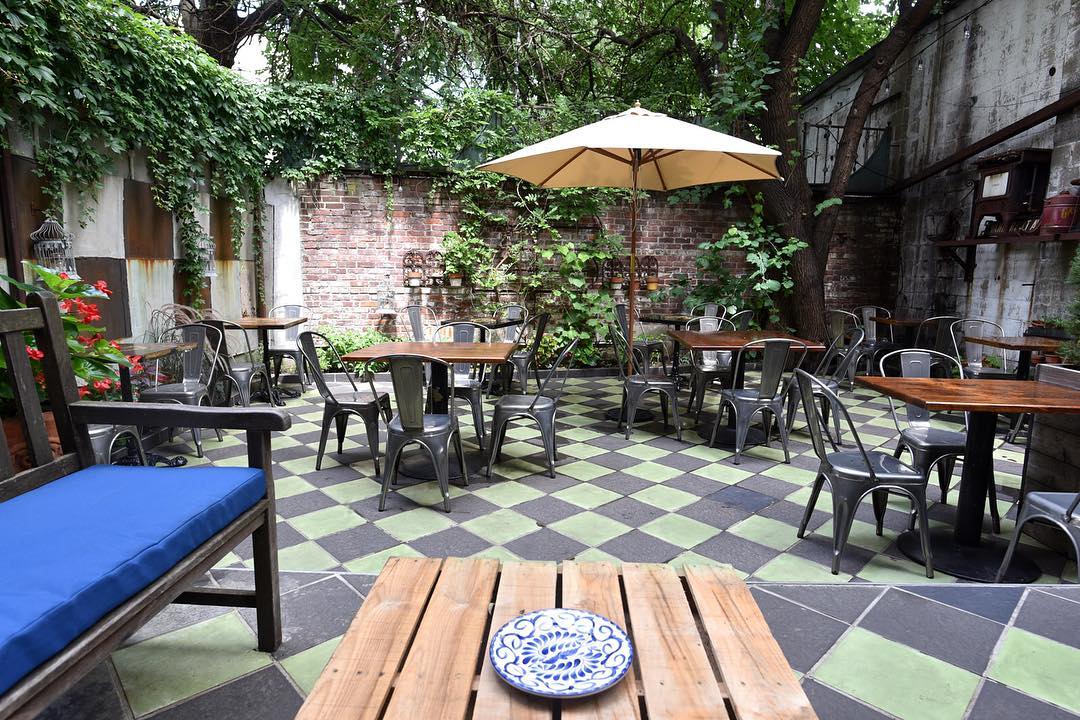 387 Myrtle Ave, Clinton
Nothing says summer quite like a glass of wine on the patio of this adorable Italian restaurant.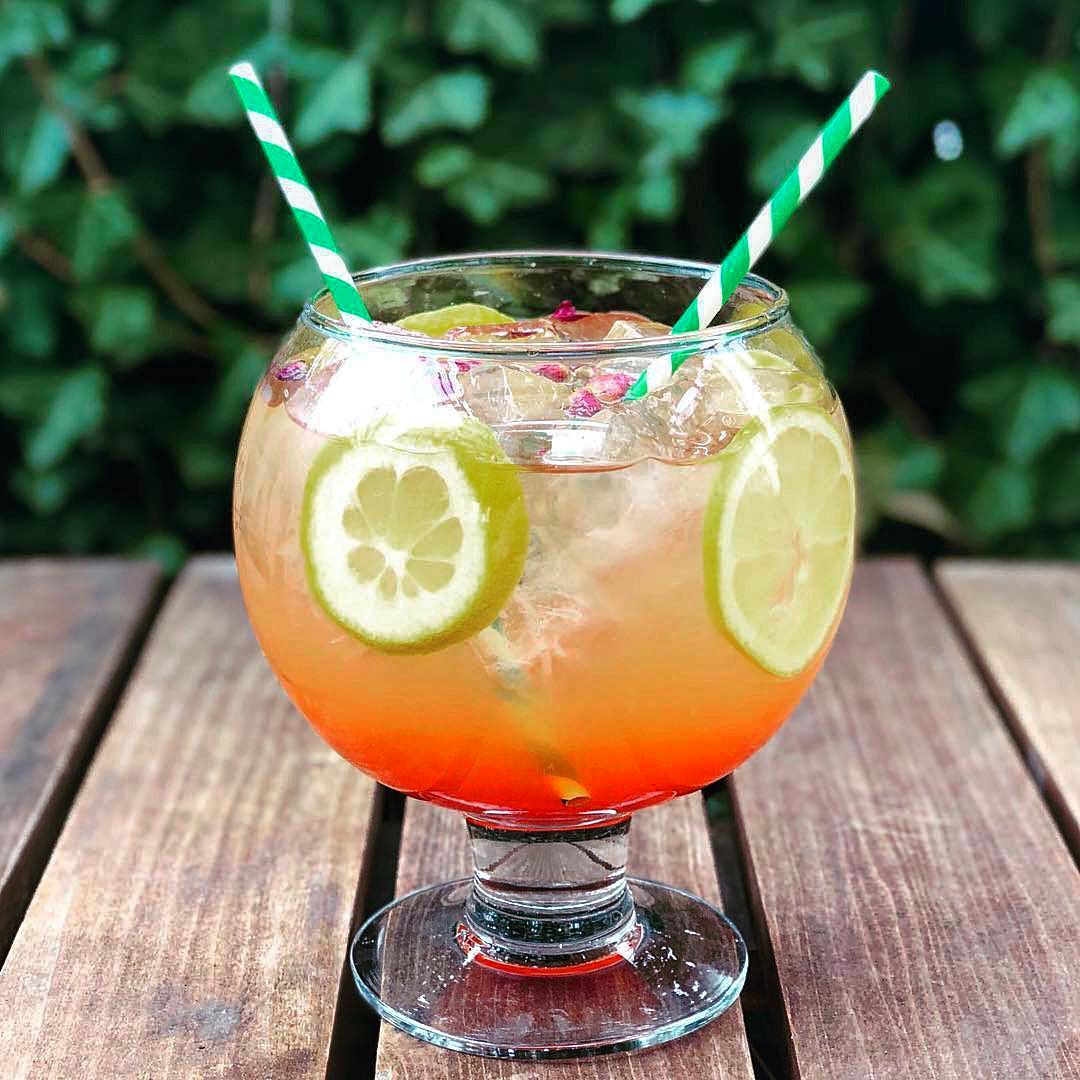 970 Flushing Ave, Bushwick
A converted gas station in Bushwick, Forrest Point is the neighborhood lounge you need to see. Plus, they have swings!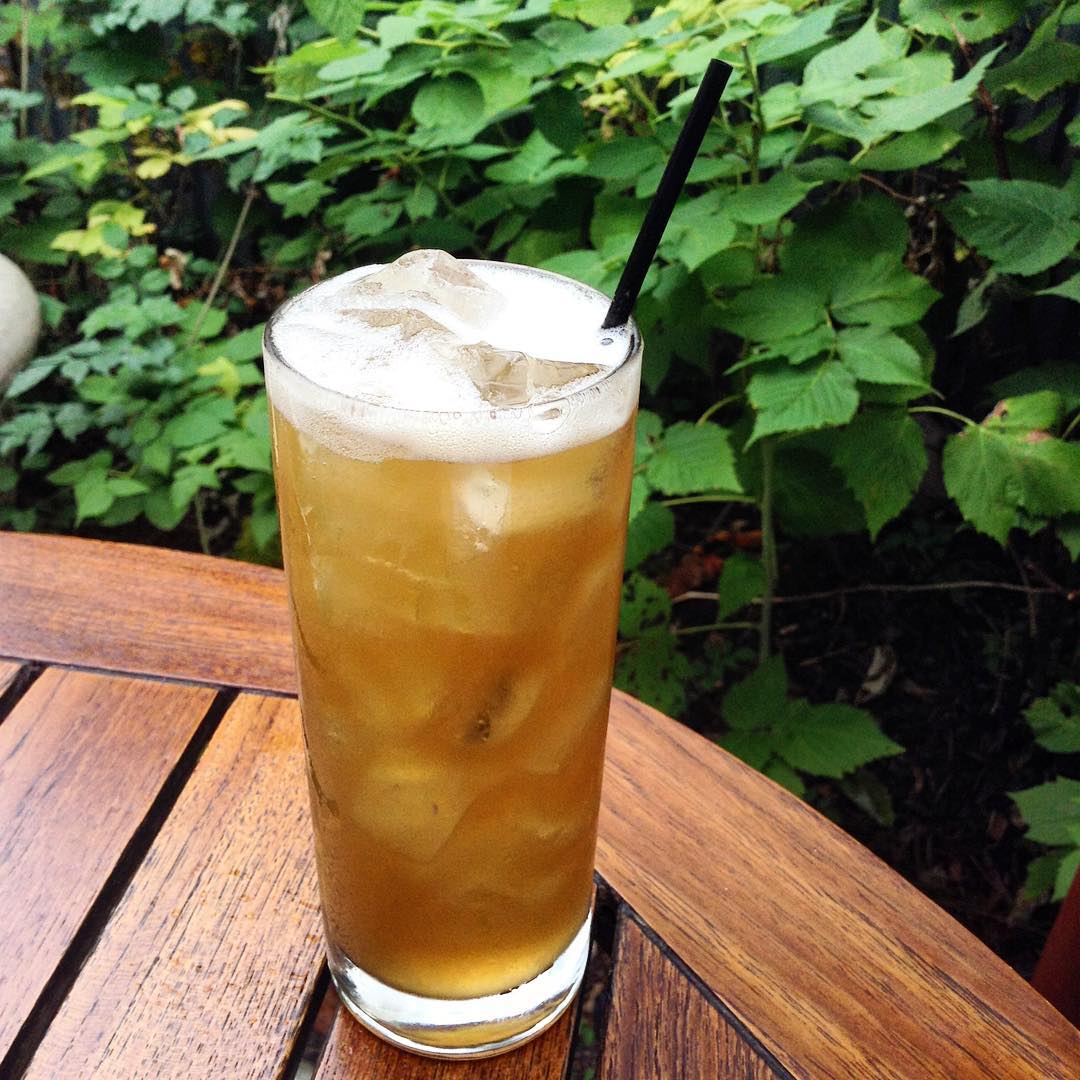 222 Franklin St, Brooklyn
Honestly, who wouldn't be down for a pasta making class or two at this gorgeous spot.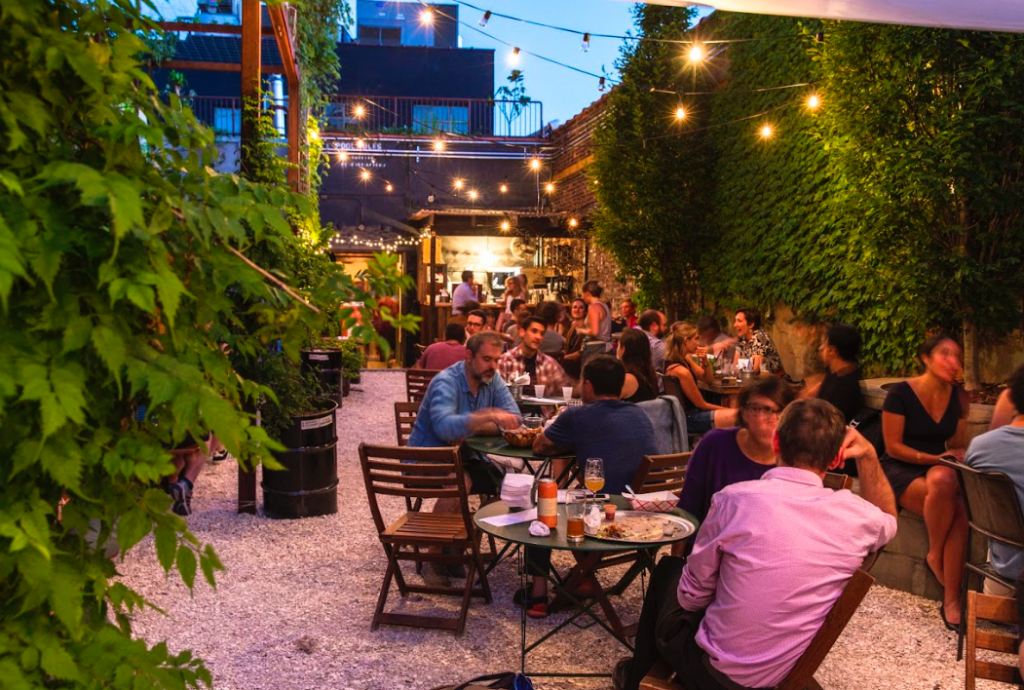 333 Douglass St, Gowanus
Beer, bites, and and one big garden. 'Nuff said.
Featured Image Credit: Mulberry Project