Bored with Chicago's gloomy winter weather? Make plans to visit Orlando, the theme park capital of the world, where you can get your fill of thrills under the warmth of the Orlando sun. In fact, there's so much to do, it would take 67 days to do it all! Don't have that much time? Here are just a few of our recommendations.
Walt Disney World: King of the Parks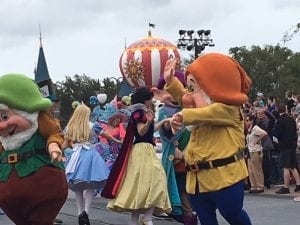 Brace yourself, because Walt Disney World offers more ways than ever to wow you! New rides, interactive shows, and innovative technology keep the four parks on the cutting edge of live entertainment. Look for their new Toy Story Land, debuting at Disney's Hollywood Studios this summer. You'll feel like you're one of the toys, shrunk down to size, as you ride the oversized Slinky Dog Dash roller coaster and Alien Swirling Saucers ride. In the meantime, immerse yourself in the fun of Magic Kingdom, Animal Kingdom, Disney's Hollywood Studios and Epcot.
Create your day at the "Happiest Place on Earth." Fly high in the sky with Dumbo or Aladdin's Magic Carpet, and whirl around the Mad Tea Party and be immediately transported back to your own childhood.
There's still plenty of excitement around every bend with Big Thunder Mountain Railroad, Splash Mountain and Buzz Lightyear's Space Ranger Spin. The theme of "It's a Small World" continues to delight a whole new generation. Head to the "Festival of Fantasy" Parade in the afternoon and if you're lucky, you'll get a hug from one of the Seven Dwarves! When the sun goes down, Cinderella's Castle turns into a colorful venue for the "Once Upon a Time" spectacular, followed with fireworks that explode into the night.
Tip: Buy your tickets online, sign up for a My Disney Experience account, and select three fast-pass rides (no extra charge) at disneyworld.disney.go.com.
Disney Springs: Shopping, Dining and Entertainment Galore!
This exciting complex has it all; live outdoor music, Rainforest Café, T-Rex and Disney food trucks. Best part is, there's no admission fee and parking is free, too.
Sharks, Dolphins, and Penguins – Oh My!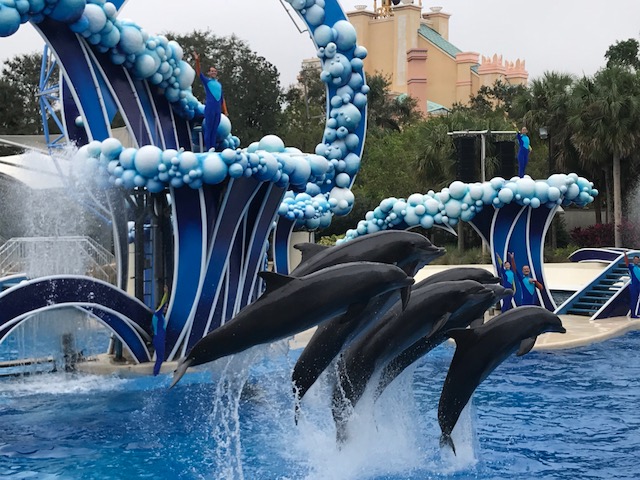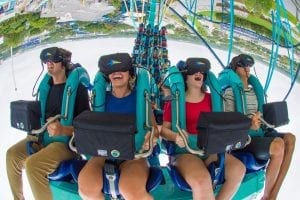 Welcome to SeaWorld Orlando, where the aquatic world comes alive with rides, shows and family-friendly attractions. Spend the day interacting with dolphins or watching them perform in "Dolphin Days." Let sea lions and Shamu entertain you, feed the stingrays or view the sea turtles. Ride Antarctica and see penguins in their natural habitat or take the Wild Arctic virtual helicopter ride, where you'll think you're flying. Challenge yourself to riding Kraken Unleashed, Orlando's only floorless roller coaster or scream your lungs out on Mako. For more kid-friendly rides, head to Shamu's Happy Harbor for Shamu Express, Flying Fiddler and Jazzy Jellies.
Hold on, Infinity Falls is coming this summer. This new rainforest river rapids ride with (are you ready?) the world's tallest river rapid drop! Ride through the lost jungle river, past waterfalls and onto thrilling Class IV rapids. And yes, you will get soaked!
The Crayola Experience: Colorful Fun!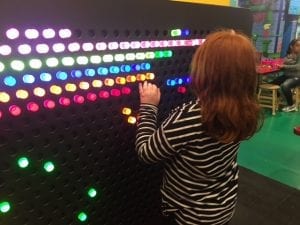 Adventure with color comes to life at The Crayola Experience. Here, color, chemistry and technology create a day's worth of fascinating, magical hands-on experiences. Watch a video/live presentation at the Crayola Factory and see how crayons are made. Star in your own coloring page. Melt & Mold, model your own creations and lots more.
Go Wild at Boggy Creek Airboat Adventures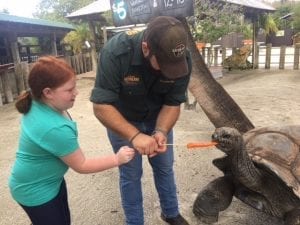 An unforgettable adventure awaits you in the Florida Everglades. When you arrive at Boggy Creek Airboat Adventures, explore an authentic Native American village to see their tools and how they lived. Next, dig for gems and fossils. Then get up close and personal with Florida alligators, turtles and birds in their natural environs.
You'll get whisked away on a fast and fabulous airboat ride, where you'll feel the wind and skim the shoreline between walls of tall grass. Scout out alligators hiding in the grass, blue herons and stately eagles soaring in the sky. "What's that?" you say, when you see a cow standing in the shallow waters. "A Florida Sea Cow," Captain Chris says, laughing. You'll love this nature lover's paradise. Hungry for more? Stay for a bite to eat at the Boggy Bottom Barbecue. Airboats go day and night.
Wheely Fun!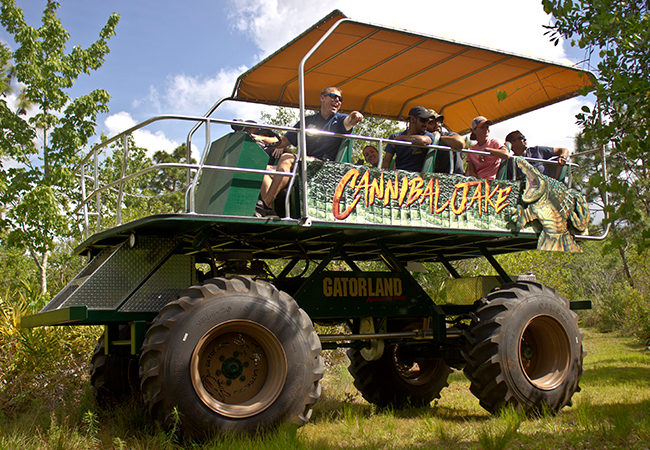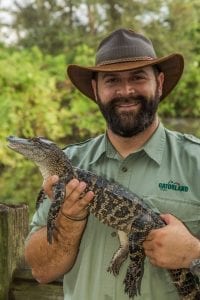 Get ready for another adventurous day at Gatorland, the "Alligator Capital of the World," featuring a 110-acre theme park and wildlife preserve. Kids can feed parakeets and humongous tortoises, enjoy a petting zoo, ride the train and see one-of-a-kind animal shows like gator wrestlin' or jumparoo shows.
The really brave can zip on the Screamin' Gator Zip Line. Just opened is their new Stompin' Gator Off-Road Adventure where you board a monster-style, off-road vehicle through a rugged, bumpy trail. Dare you join this crazy ride, chocked full of wacky Gatorland characters, singing tour guides, swampy adventures, and, of course, lots of alligators?
Outta Control Magic Show Makes You the Star!
This interactive, entertaining and hilariously funny dinner show is perfect for the whole family. You don't just watch the show, you become part of it. Dinner includes unlimited cheese/pepperoni pizza, salad, beverages and dessert.
Medieval Times: Fun in the Royal Court
It's been centuries in the making, but Medieval Times Dinner & Tournament sure knows how to party. When you arrive, take time to visit the 11th century European-style village and castle. The trumpeters herald you into the Grand Ceremonial Arena where you dine on a delicious four-course meal and watch the equestrian pageantry and falconry. Then the Tournament of Games begins between the Knights of the Realm. You cheer on your favorite knight as he competes in swordplay on horseback in this unique entertainment experience. Will he win?
There's an app for that
Make your travels to Orlando that much easier with a mobile app available on the iTunes and Google Play app stores. The Visit Orlando App lets visitors explore, be entertained and save money as well as purchase attraction tickets without having to wait in line.
What are you waiting for? Plan your incredible visit to Orlando now! For more information, go to VisitOrlando.com or ExperienceKissimmee.com.