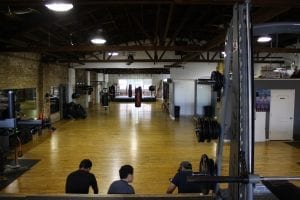 After looking into some of the local boxing-based gyms around downtown, we found one that really packs a punch: Oakley Fight Club. North of Oakley Boulevard, this warehouse-sized gym has been running for nearly four years. Co-owners of the gym include ex-professional boxers Lalo Beas and Carlos Castenada. Aisling Holt serves as the manager. One visit and beginners and pros alike will see why Oakley is a boxing gym that means business.
Cultivating Champions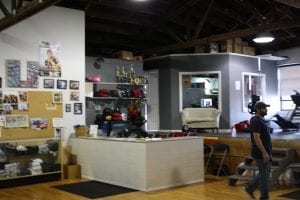 To back it up, the club is one that breeds winners. Just recently, they had the second highest number of champions at the 2016 Golden Gloves tournament. Many trophies and newspaper clippings adorn the gym, showing off their legacy in amateur and pro-boxing competitions. Beas attributes a particular winner's success through the unique training process of their classes.
The facility held speed bags, punching bags, and other typical boxing equipment. However, the space for the gym also comfortably holds two sparring rings, which Beas says are used regularly for more experienced fighters to hone their skills. Typical classes offers bag training and hands-on experience with trainers, many of whom are former pros. Beas recalls how personal experience and focus on the sport alongside real boxers is what makes the gym well-established. Those looking for a quick workout can also utilize the space reserved for free weights and machines. With hardwood flooring, ceiling fans, and rings with the slight wear of blood and sweat, Beas describes the gym as a rugged but comforting environment for true boxers.
Fighting with Family
There's a real sense of community at the gym. From the start, Beas says he wanted to make sure that the gym wasn't restrictive and displayed a positive image. Both child and adult training sessions go far beyond just boxing mechanics. Whether it's showing up to support a member during a match or it's helping out with menial tasks around the gym such as IT issues, the members of OFC come together to bring its communal spirit to life.
A Knockout Opportunity
Community-driven, expert training and a fantastic workout are some of the many qualities Oakley Fight Club has to offer. For more information or to schedule a session, check out their website.