Christmas is just around the corner and the holiday season is alive and well. With all of the tourists congregating in midtown Manhattan, it may be tempting to overlook the holiday window displays, but many are beautiful enough to make braving the crowds worth it. Keep reading for a list of can't-miss window displays that you need to check out before this year's winter festivities come to a close.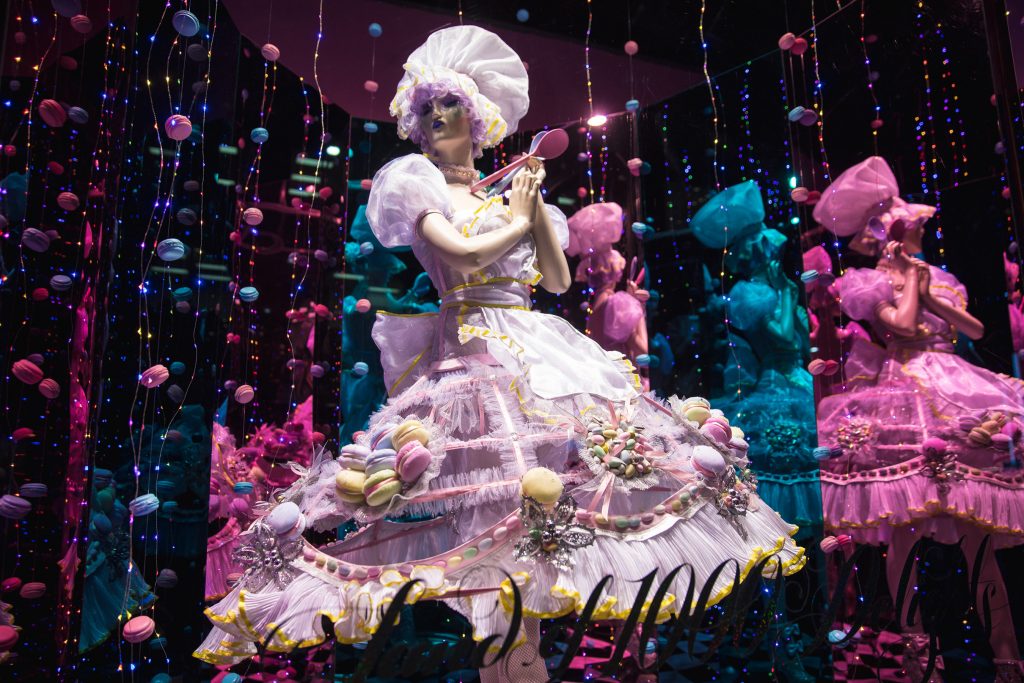 611 5th Avenue
This old school department store is known for its unparalleled window decorations and the display for 2017 certainly does not disappoint. In honor of the 80th anniversary of Snow White and the Seven Dwarves, Saks partnered with Disney to create scenes from the fairytale in each of its 14 windows that face 5th Avenue. Some standouts include the seven dwarves singing in their crystal cave, Snow White frolicking amongst the woodland creatures, and the Wicked Queen.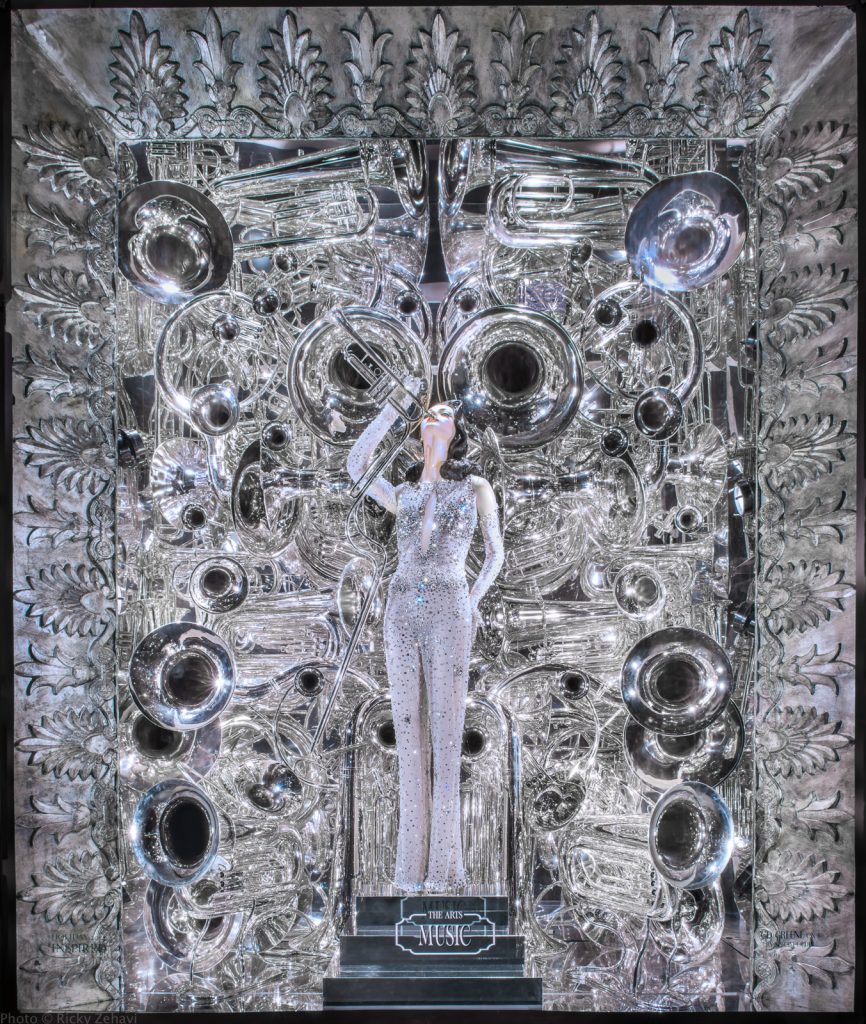 754 5th Avenue
Another Manhattan classic, Bergdorf Goodman's 2017 display is entitled "To New York with Love" and features replicas of seven different cosmopolitan attractions. Selected destinations include the Brooklyn Academy of Music, the Museum of the Moving Image, the New York Botanical Garden, the New-York Historical Society, UrbanGlass, the American Museum of Natural History, and the New York Philharmonic.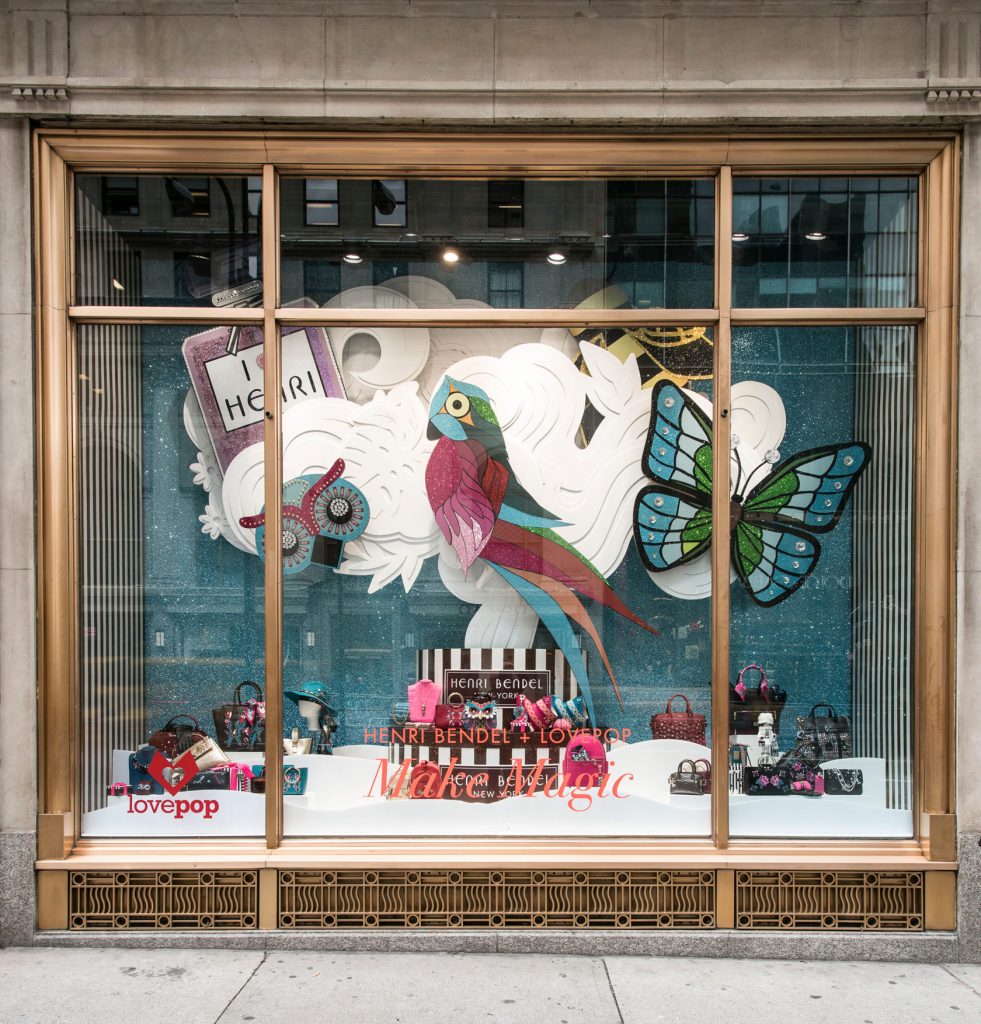 712 5th Avenue
If you're looking for something a little more whimsical and modern, Henri Bendel's windows are a must-see. The luxury megastore collaborated with LovePop to create a mesmerizing design filled with birds, flowers, and butterflies. The highlight is the 30,000 paper butterflies that can be seen flying down from the ceiling on the main level of the store.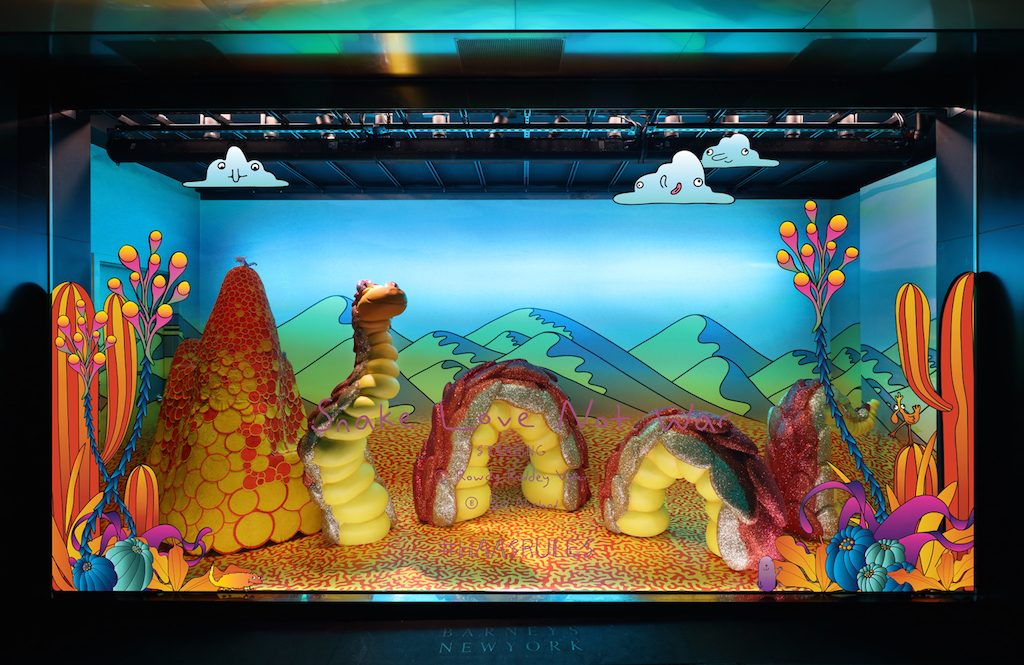 660 Madison Avenue
Barneys partnered with designers Nikolai and Simon Haas to create a window display that is eccentric, creative, and tons of fun to view. From a rainbow-patterned zebra to a host of neon displays, there's plenty to see here so be sure to stick around for a couple of minutes to take it all in.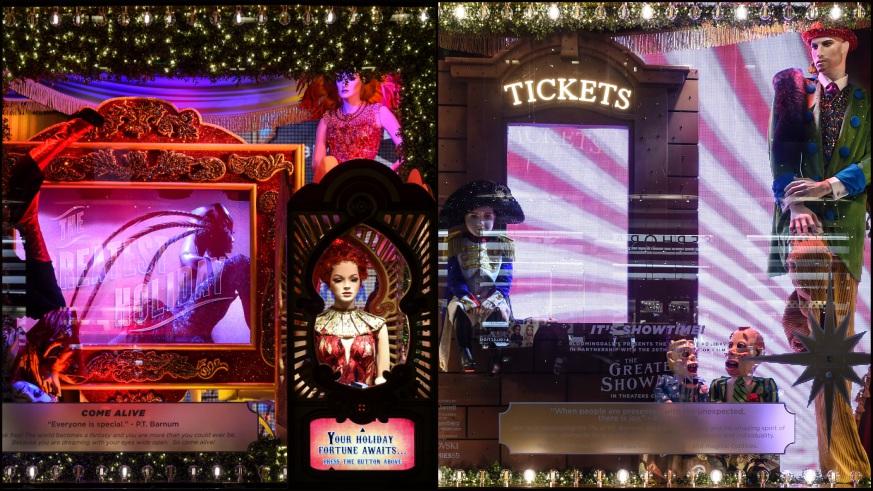 1000 3rd Avenue, at 59th Street and Lexington Avenue
The circus-like windows in Bloomingdales' Midtown location are inspired by Hugh Jackman's latest film, The Greatest Showman, a biopic about P.T. Barnum which comes out today, December 2o. 7.6 million Swarovski crystals are used to depict six different scenes from the movie, which include daredevil characters such as aerialists and fire jugglers. The windows also include quotes from the movie and a song by Zendaya, who co-stars in the film.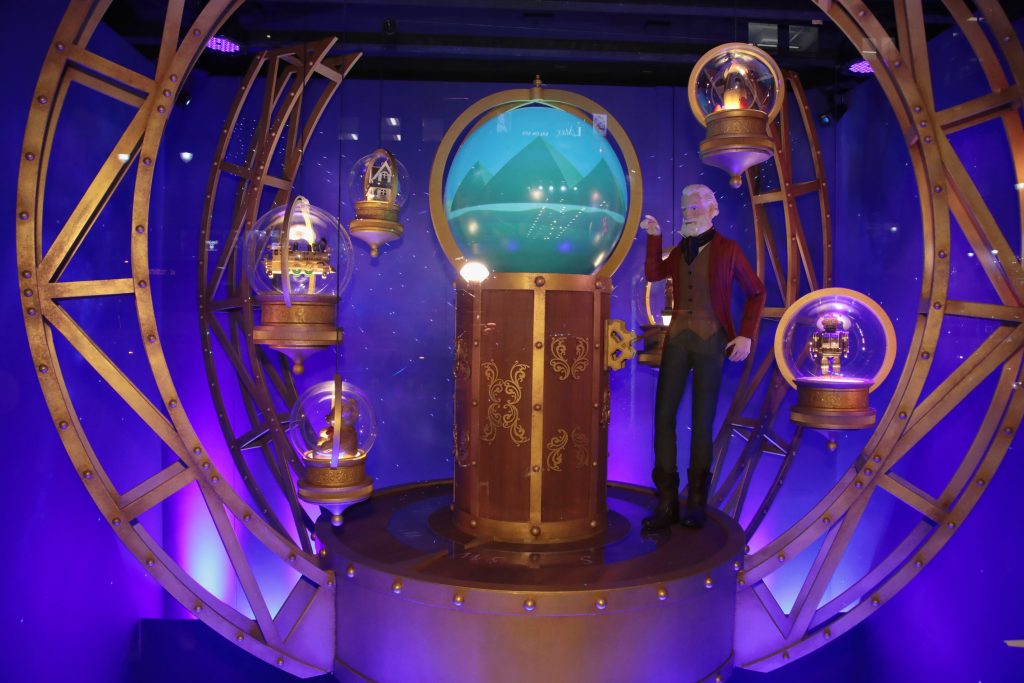 424 5th Avenue
Their 2017 display is entitled "The Best and the Brightest" and these windows certainly live up to this name. Lord & Taylor partnered with Hallmark to depict a multitude of classic New York scenes including a circus, an ice skating rink, and a trip in an iconic yellow taxi cab, all viewed through festive, oversized snow globes.
Be sure to take a trip to Midtown to catch these intricate window displays before they're taken down after New Year's.
Featured Image Credit: Conde Nast Traveler via Pinterest