It's hot, it's humid… it's free outdoor movie season! From Queens to Bryant Park, we've got your movie passes for some of the best cinema around this summer. Just bring a lawn chair and leave the rest to the screens under the stars.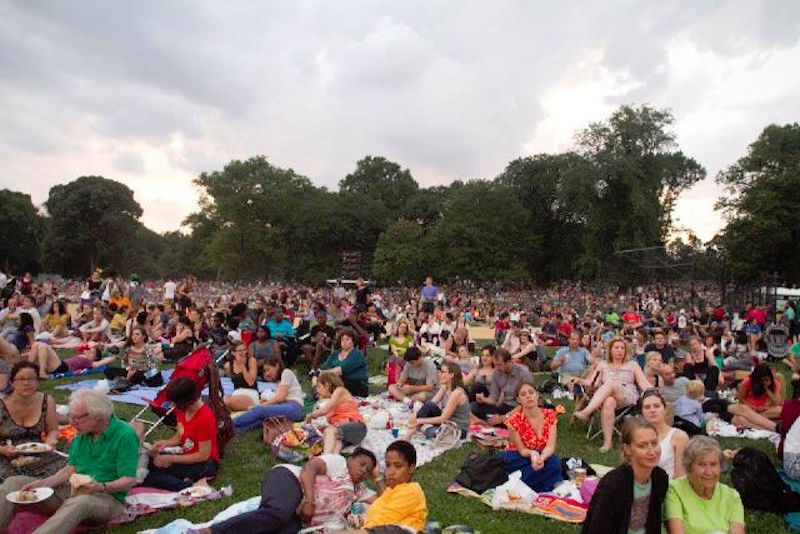 This partnership between Prospect Park and Nitehawk Cinema brings family fun to the big screen. Enjoy live music from local bands and DJ sets starting at 7pm before each screening. Picnics are encouraged. The weekly screenings include "The NeverEnding Story" (July 19), "The Sandlot" (July 26), "Moonrise Kingdom" (August 2), and "Zootopia" (August 9).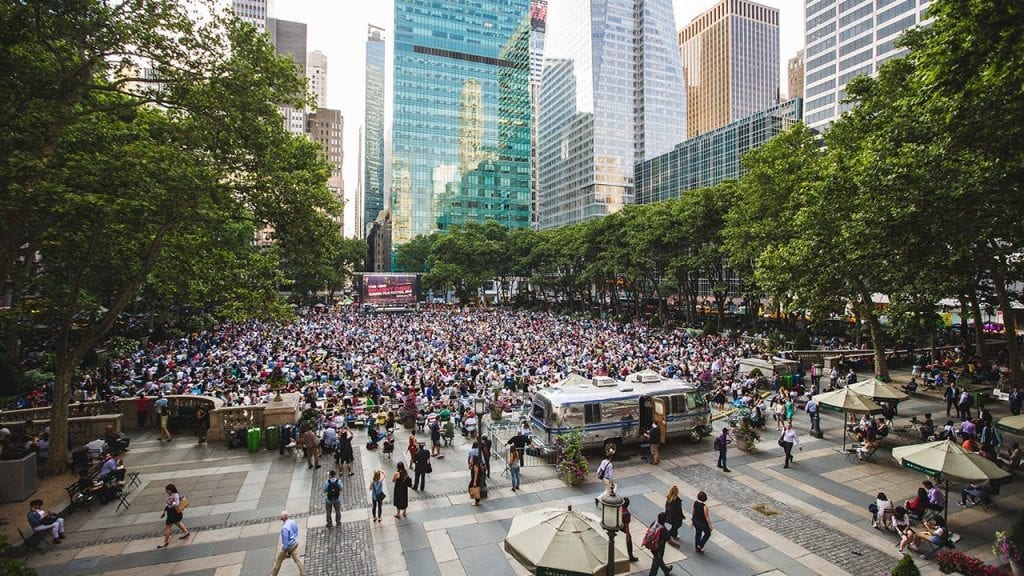 The popular HBO-partnered outdoor festival plays old school classics every Monday. Never seen Audrey Hepburn's "Sabrina"? What better way to watch it then across from the gorgeous New York Public Library? Screenings begin June 19, with the lawn opening at 5pm for seating.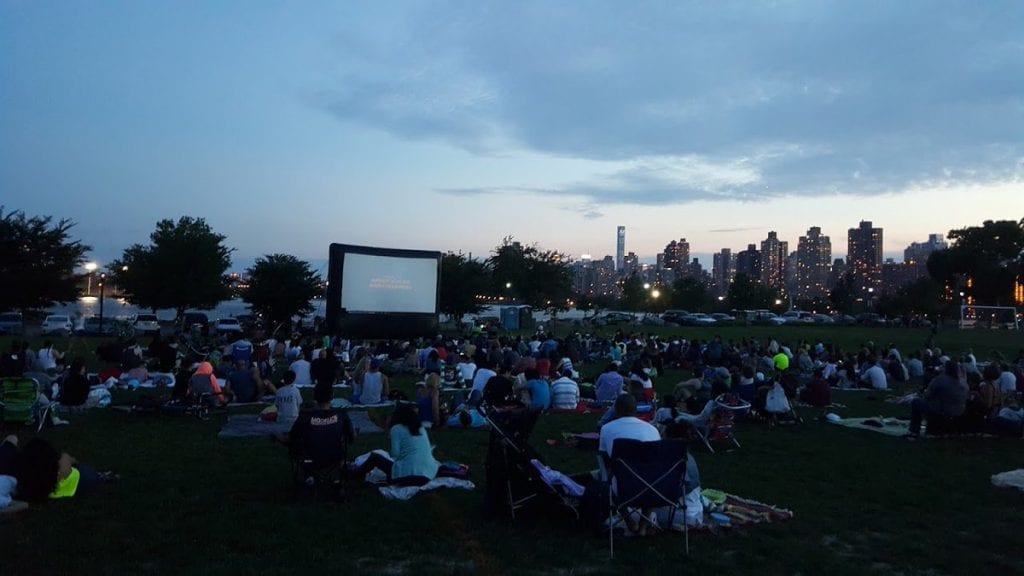 Celebrate the festival's 25th anniversary by rewatching 1992 favorites, "Sister Act" and "Aladdin". These two films debuted during Randall's inaugural year are being reunited on the big screen at this summer's weekly fest. If you're craving a recent film, mark your calendars for "Zootopia" on June 25.
SummerScreen – McCarren Park, Brooklyn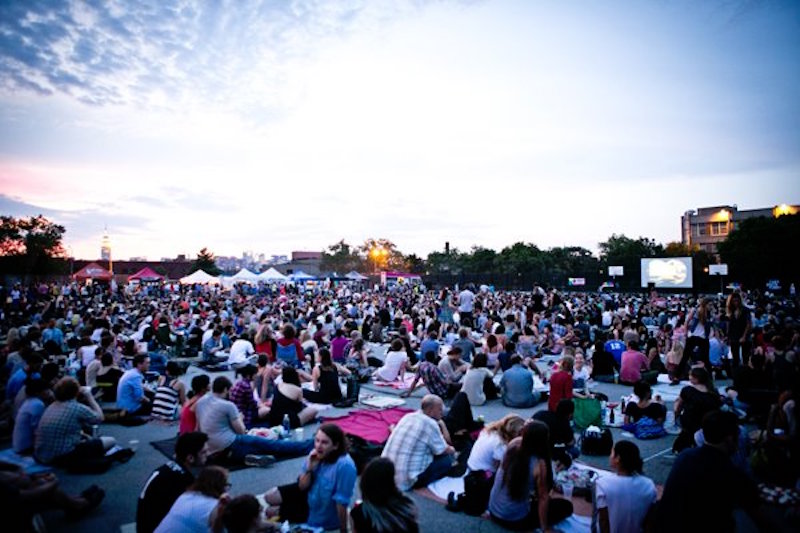 This can't-miss Wednesday event thankfully occurs weekly this summer, beginning in July. Not only does the SummerScreen fest show film favorites (think "Mean Girls" and "Office Space") but there's also live music to dance to and food provided by local gourmet vendors.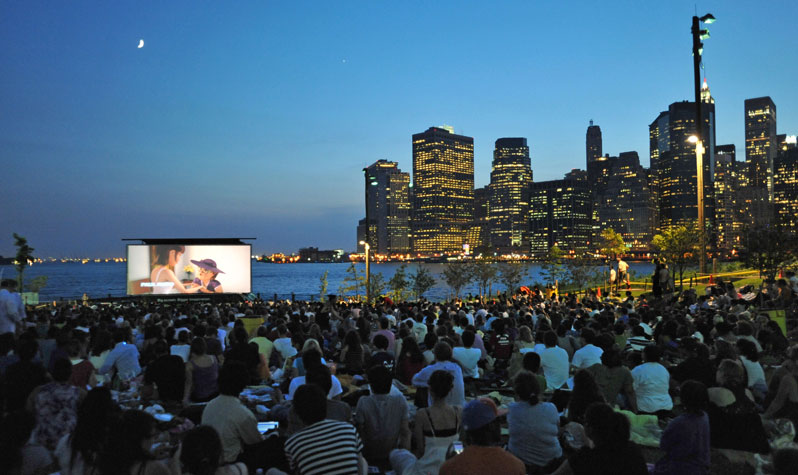 There is nothing better than watching a movie underneath the stunning Brooklyn Bridge. Get there early for a pre-show party with DJs, food, and a full beer garden. Screen picks range from Oscar classics like "Casablanca" to modern action films like "Mad Max: Fury Road." Films begin at sunset.
Film Forum – Socrates Sculpture Park, Long Island City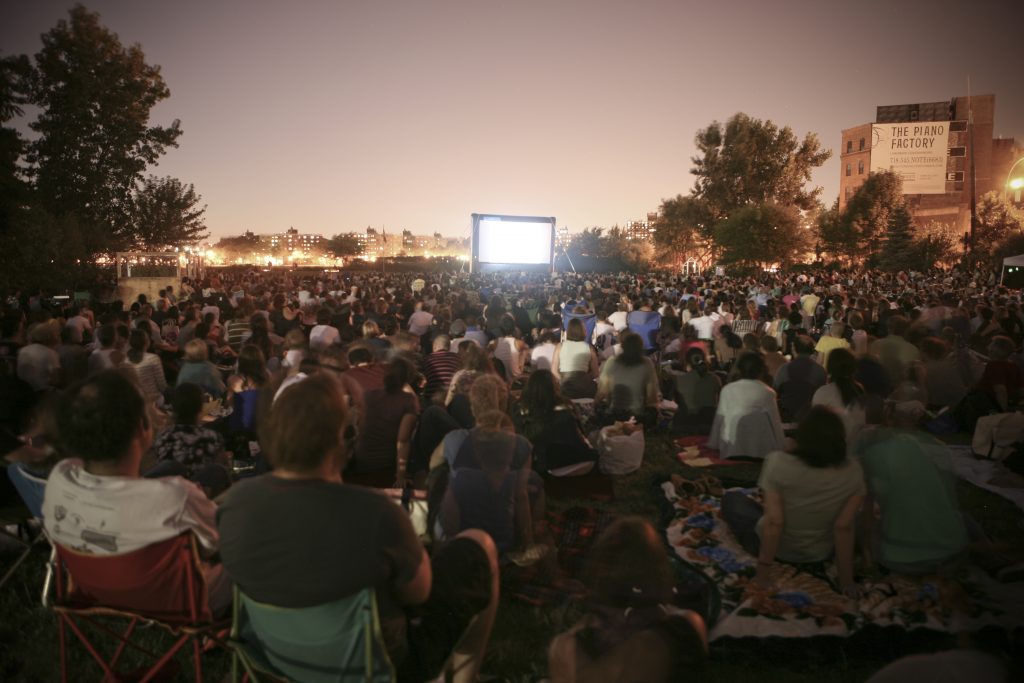 This festival features films with an international flair, bringing the world to Long Island. With picks like "Easy Money" and "The Silence Before Bach," the Film Forum partnership once again has grabbed the attention of summer moviegoers. Films begin at sunset, with pre-screening live music performances starting at 7pm.
Follow UrbanMatter New York on Facebook and Twitter for daily updates on local events and news.