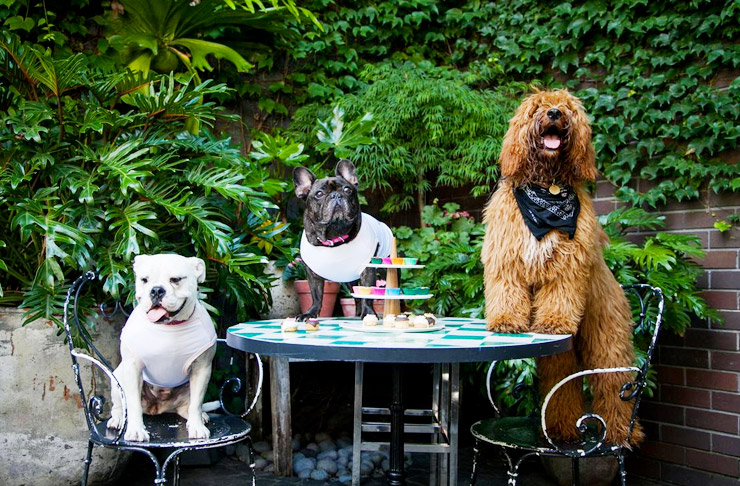 For many New Yorkers, getting a furry four-legged friend is but a distant dream. Between sky high rent costs and shoebox-sized apartments, the Big Apple isn't always the most dog-friendly destination. However, soon pet-deprived city dwellers will have the opportunity to dine alongside man's best friend at a new dog café opening in the East Village.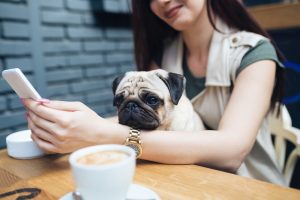 Boris & Horton is set to open on 12th Street and Avenue A by the end of 2017. The dog café owners are father-daughter duo Coppy and Logan Holzman, two pet lovers who decided to create an eatery inspired by their favorite pooches. Visitors will have the opportunity to enjoy coffee or a glass of wine in the company of neighborhood pups who will play in an adjacent space. In order to comply with rules set by the Department of Health, the dining area and the doggie play space will be divided by a glass wall. Human visitors will be able to travel between the two sections, while pets are restricted to their designated area.
There will be a variety of pastries, sandwiches, and beverages, although menu specifics have not yet been announced. In addition to traditional café offerings, Boris & Horton will also sell a variety of merchandise including items for the pup in your life. There will also be a photo booth so visitors can snap pictures with their favorite dogs as well as staff members to make sure all pooches are attended to.
For those considering getting a pup of their own, Boris & Horton will also partner with Badass Brooklyn Animal Rescue, an organization where the owners previously volunteered. On the weekends, the animal rescue will host pop-up adoption events so that visitors can get all the information they need in order to take the plunge and finally bring home a furry friend of their own.