Oh the weather outside is frightful, but you should never let a little chill get in the way of an amazing December.
In spite of the cold, New York is rife with opportunities to get out and explore the city. From holiday festivals to unforgettable performances, this month is sure to be one of your busiest – and most fun – yet.
Bundle up everyone, here are 13 things to do in NYC this month.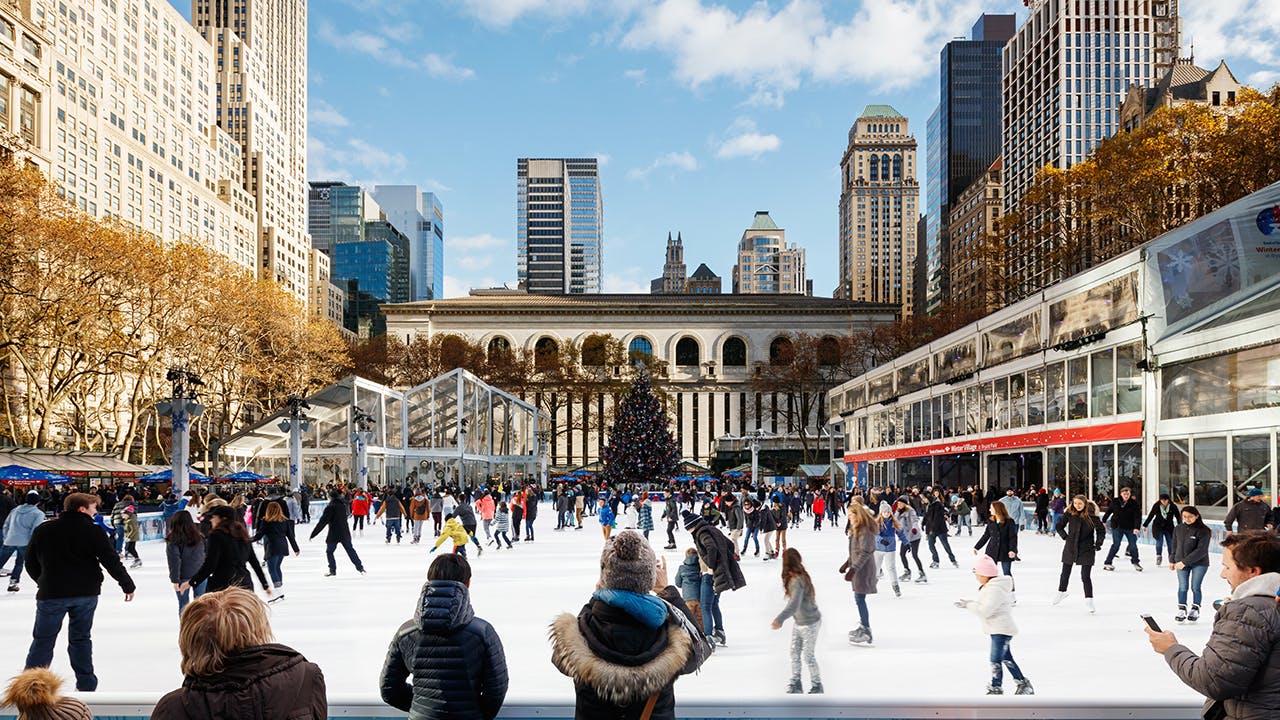 @ Bryant Park 
Hailed as "Midtown Manhattan's Winter Wonderland," the Bryant Park Winter Village features amazing food, dozens of pop up shops and an enormous skating rink that you'll definitely wipe out on. Though this winter-time gem officially opened its doors in late October, there really is no better time to visit Bryant Park than in December. Oh, but do remember to layer up, it is an outdoor festival after all.
Holiday Windows in New York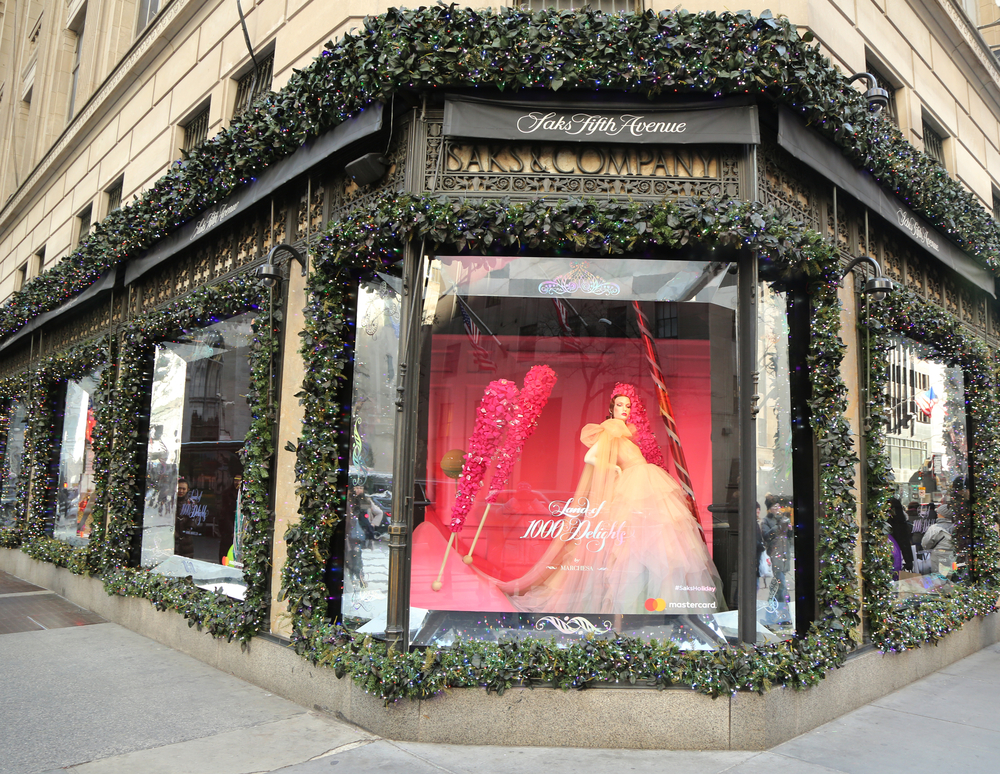 @ 5th Ave
Every year around mid-November New York's biggest department stores clear out their regular displays to make way for spectacular, holiday themed window decorations. The windows range in theme from Santa Clause to Winter Wonderland and everything in between. Grab yourself a hot chocolate – or coffee – and take a stroll past Saks, Macy's, Barney's, Bergdorf and more to take in these sights.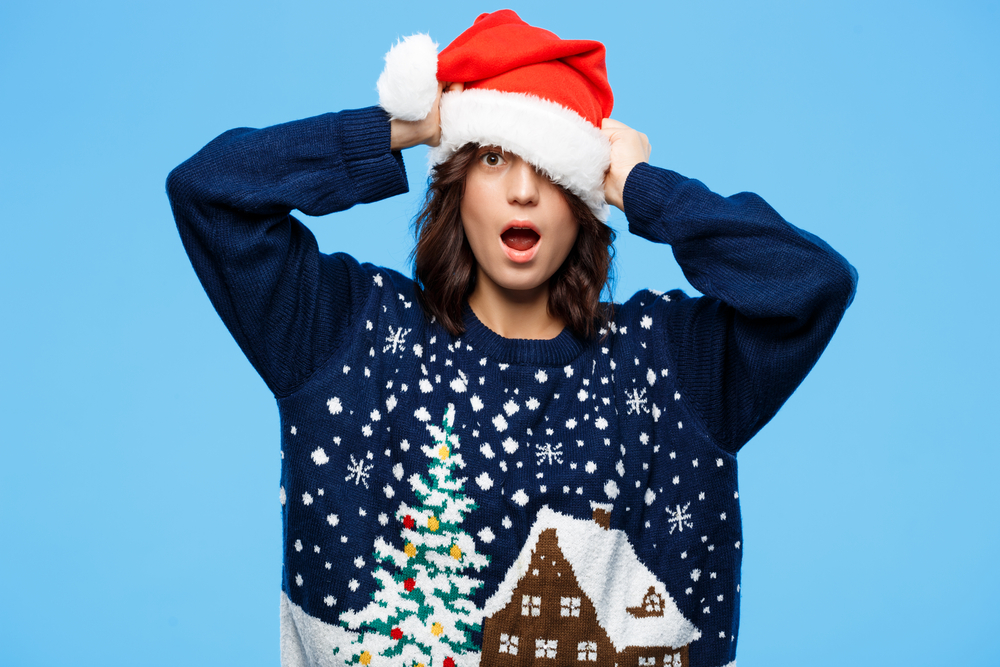 Don your ugliest holiday crewneck and head out to Bar None in the East Village for the 7th annual Ugly Sweater Pub Crawl. First, please note that ugly sweaters are mandatory attire. Anyone in an cute sweater or, god forbid, no sweater at all will not be allowed to participate. Second, know that your creativity will be much appreciated.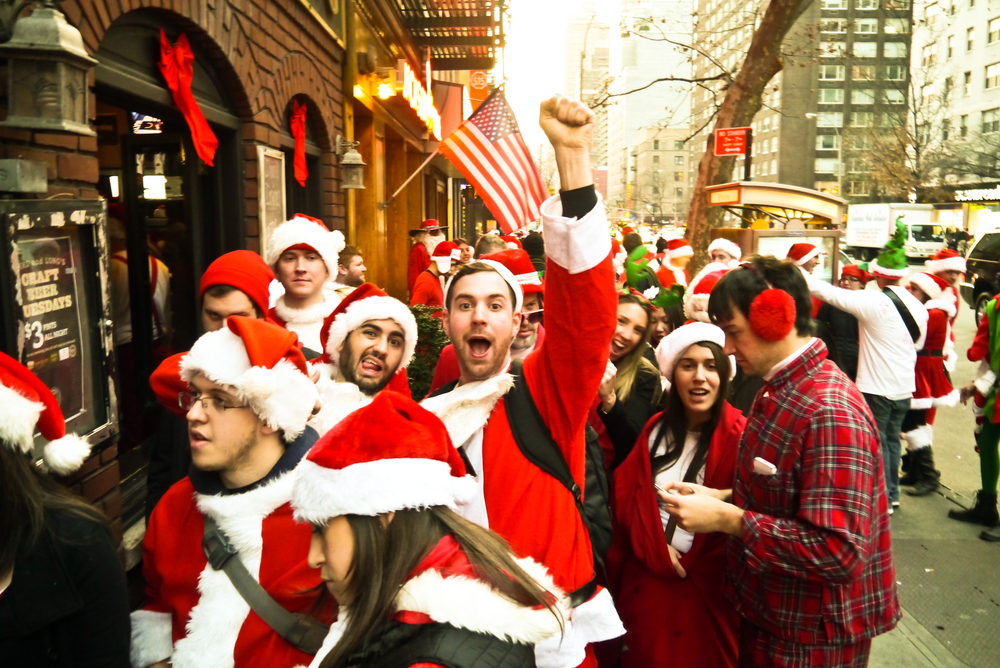 December 9th, Location TBD
SantaCon returns to take over the streets of New York once again this December. The premise is simple: attendees will dress as Santa Clause and wreak havoc all across the city. Though SantaCon is technically a family friendly event, those who participate will tell you that there is usually some pretty heavy day drinking involved. The event is traditionally free, but donations are always appreciated. As always, the location of SantaCon 2017 will be released the night before the chaos begins. Happy Holidays, my drunk friends!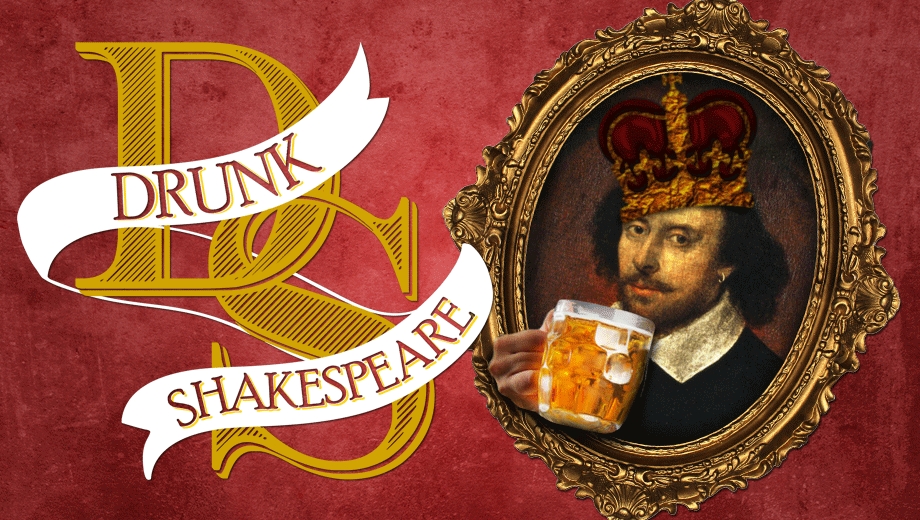 Most Weekends @ W 43rd St
Do you like drinking? Or I guess, more importantly, do you like watching other people get drunk? If your answer was yes than this particularly boozy rendition of William Shakespeare is the show for you. In this hysterical play, five New York actors gather to meet for what is known as "The Drunk Shakespeare Society." As per the rules of the show, one of them will inevitably down five shots of whiskey in a row and attempt to perform roles such as Henry V and Romeo. Drinks and snacks will be served throughout the performance.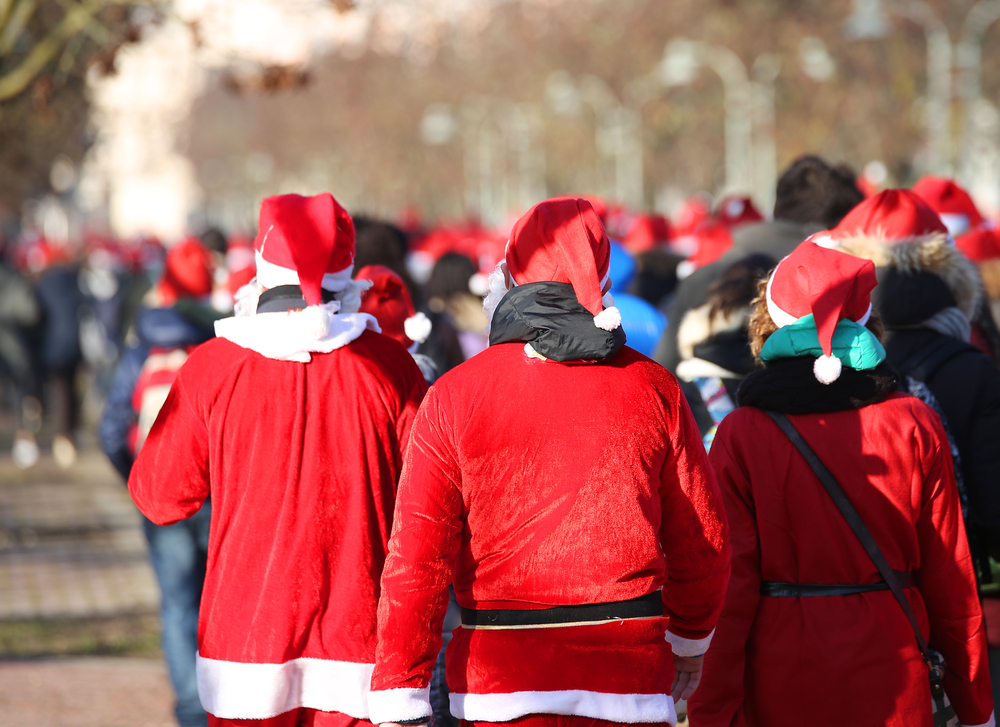 December 10th @ Prospect Park
Put on your best Santa Costume and head out to Brooklyn for the most festive 5k around. The race will begin at about 11am and will continue until the last Santa crosses the finish line. Tickets cost $40, get them here while you still can!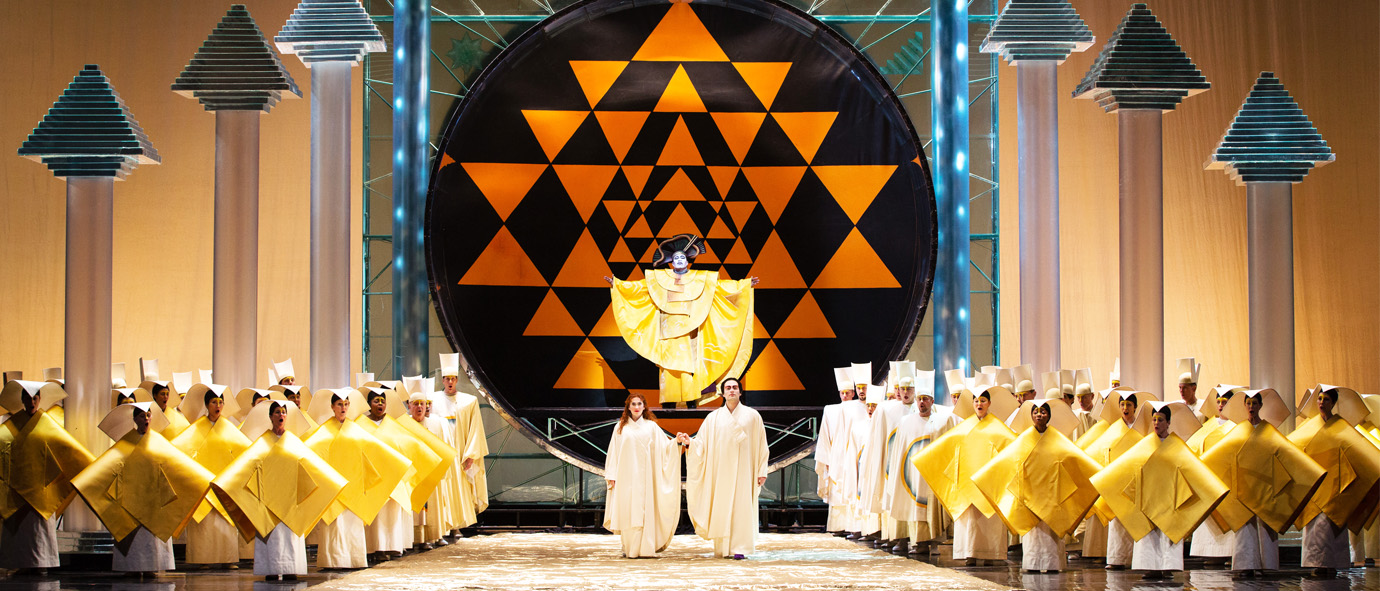 November 25 – December 9th @ The Met
See Wolfgang Amadeus Motzart's seminal operatic piece live an in action at The Met this month. This English-language – and family-friendly – is guaranteed to delight all audience. With a significantly slimmed down run time of 100 minutes, this is the show to see this season for Opera newbies and Opera lovers alike.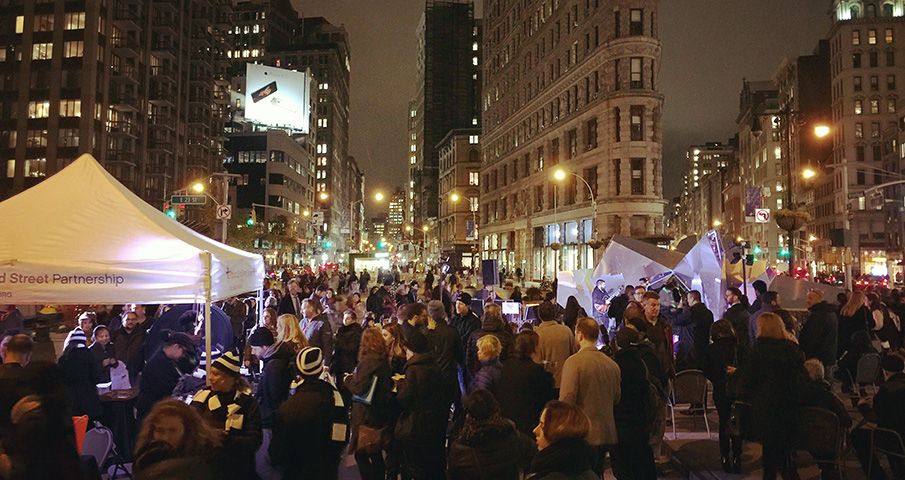 December 2nd – 23rd
This neighborhood festival returns for its 6th annual appearance on December 2nd, 2017. For 23 straight days, Flatiron allows its residents and visitors to get a taste of all the best food, wares, fare and fun the district has to offer. The centerpiece of this Holiday Cheer spectacular will be an interactive art installation in the North Public Plaza at Broadway and 23rd. Stop on by for different live performances, street art and more throughout the event!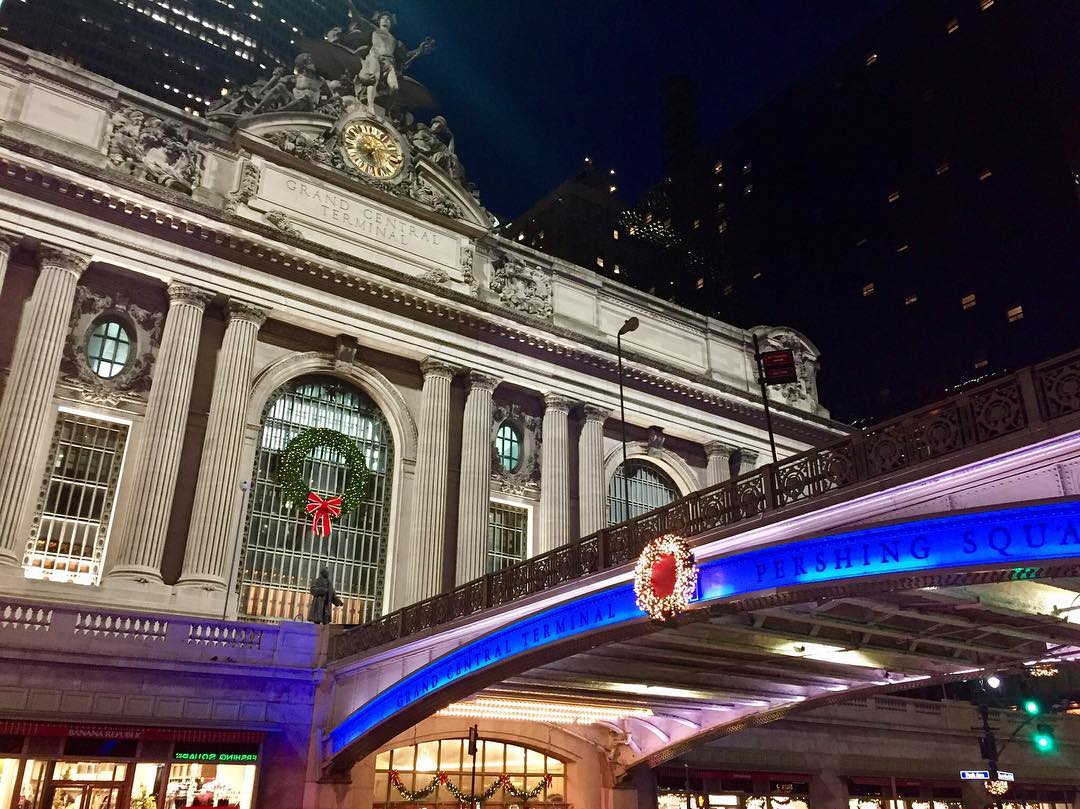 November 14th – December 24th @ Grand Central Station
Housed in the Grand Central Market, this Holiday Fair is one of the largest in the city. Booths are pen to visitors, guests and commuters alike and will showcase everything from paper goods to street food. The market will be open most days from 10am to 8pm and is the perfect spot to warm up on a cold December night.

November 22nd – January 15th @ Enid A. Haupt Conservatory
The NYBG enormous train display lights up this winter at the annual Holiday Train Show. Featuring nearly a full half-mile of track, visitors are invited to watch in wonder as the little locomotives zip through all of New York's biggest landmarks. This year's edition centers on Midtown Manhattan and is sure to delight guest both young and old.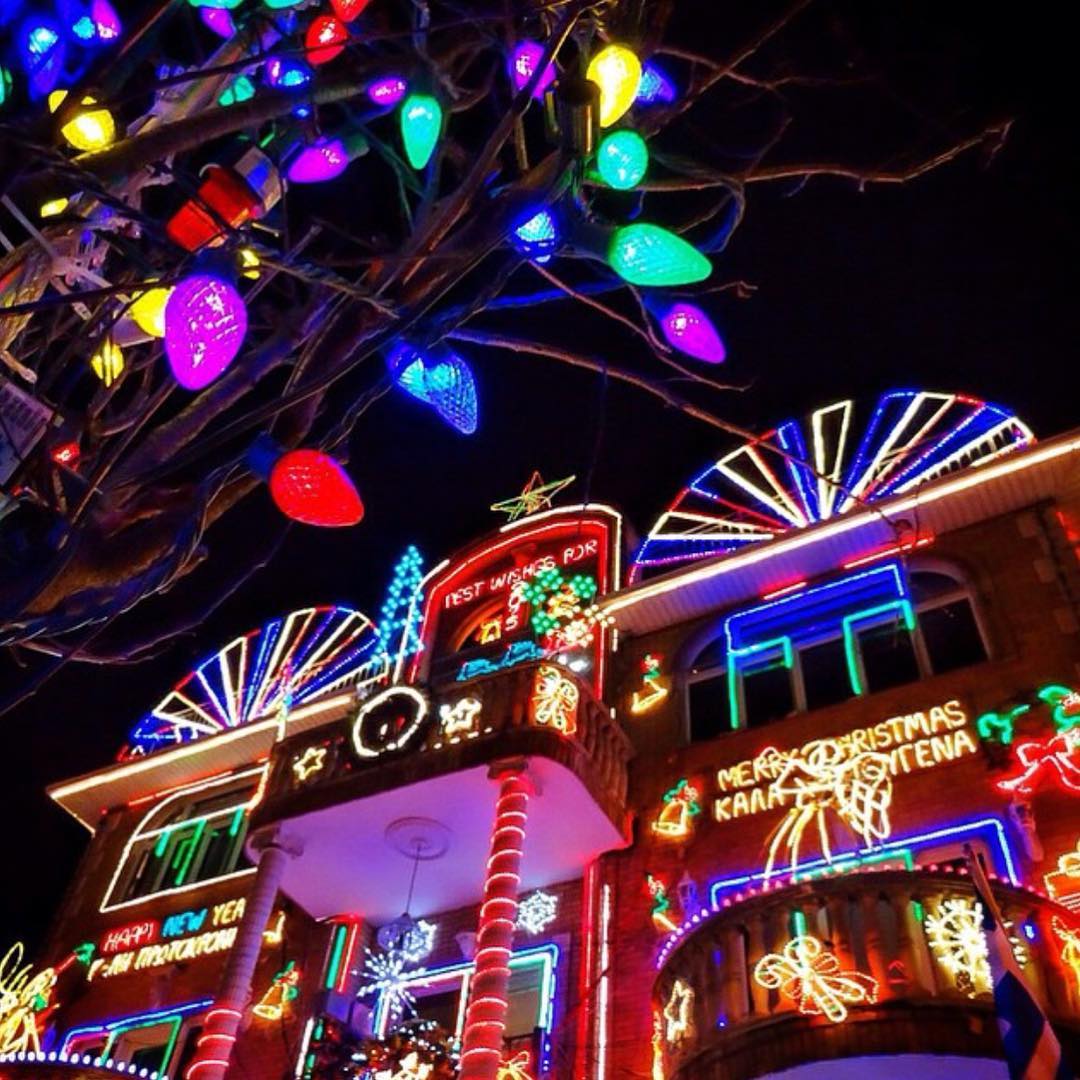 Every Night in December Except Christmas
Head out to Union Square and hop on board this magical bus tour of Brooklyn's best holiday lights. The Dyker Heights lights tour is one of the foremost Christmas light showcases in New York and is a staple event for city-goers in December. Tickets cost around $50 per person.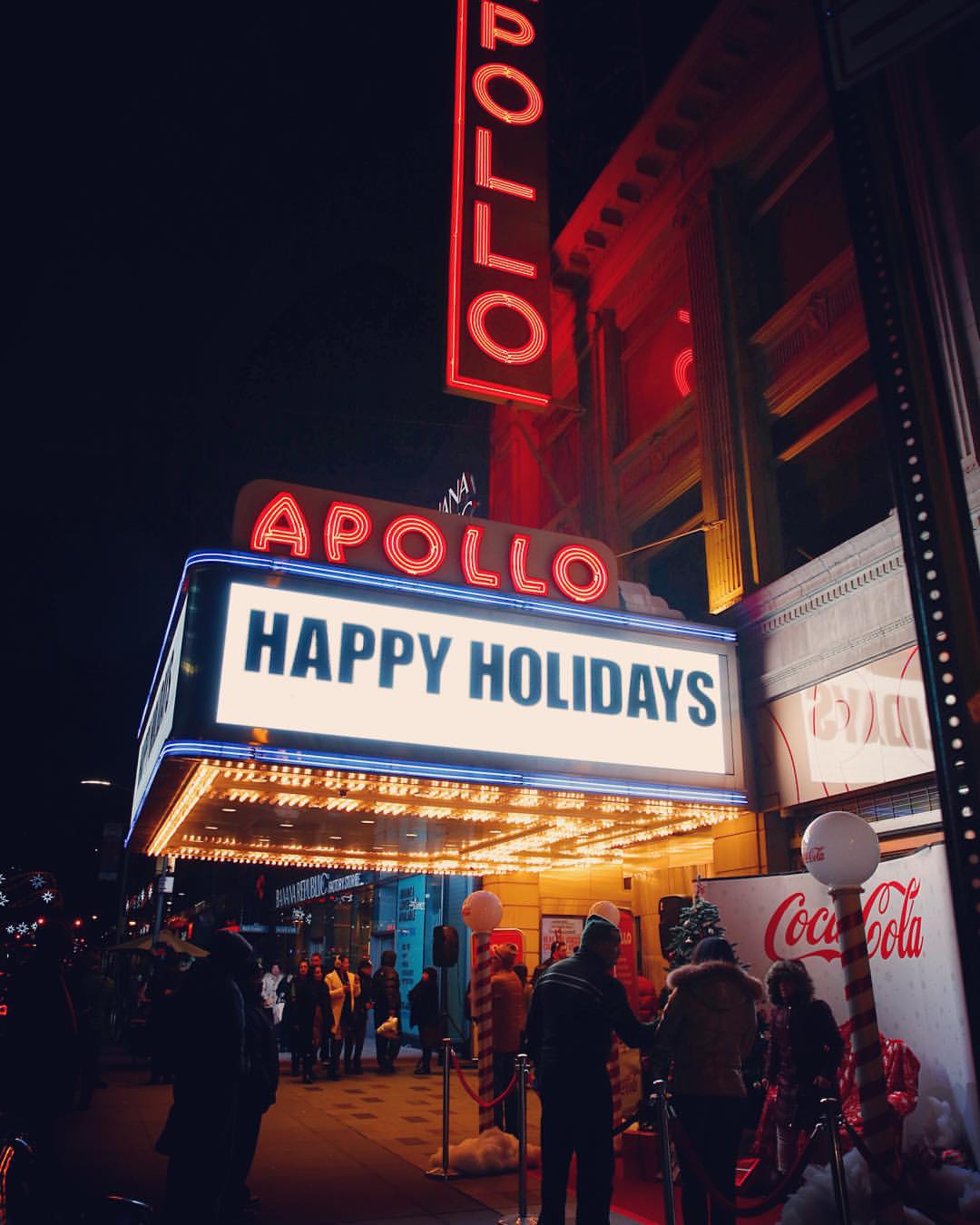 December 9th @ The Apollo Theater 
If you've never been to the Apollo before, than December 9th is the night to go. The 6th Annual Amateur Holiday Special will present the winners from the theater's Apollo Stars of Tomorrow Competition, which allows musicians ages 11-18 to follow in the footsteps of legendary performers like Michael Jackson and Ella Fitzgerald, who also found their start on one of New York's most iconic stages.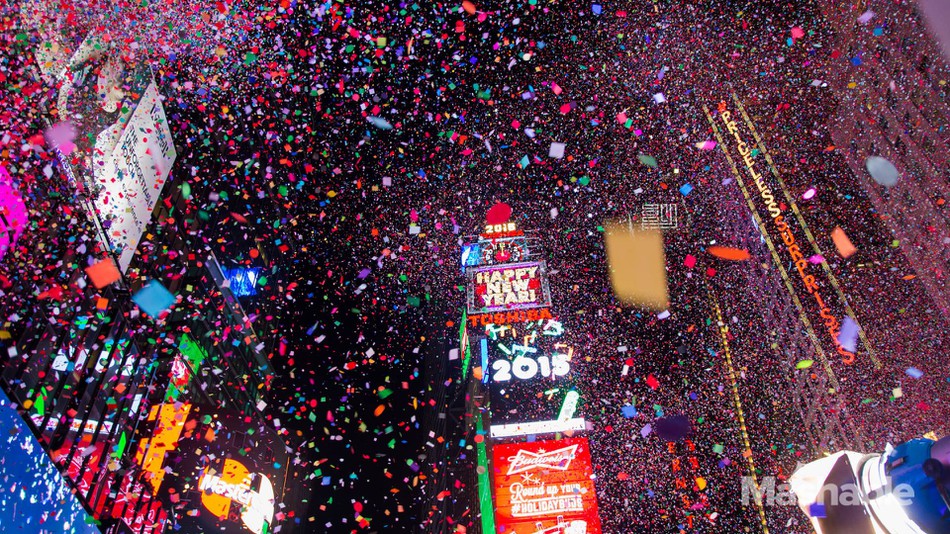 December 31 @ Times Square
Ring in 2018 with any number of New York's amazing New Year's Eve Celebrations. If you're feeling particularly brave, head to Times Square to watch the ball drop at midnight. Or, if you're trying to avoid the crowds, hit up any number of bar, house and apartment parties taking place all across the city. Either way, make sure to wave 2017 off in style and end your December with a bang!