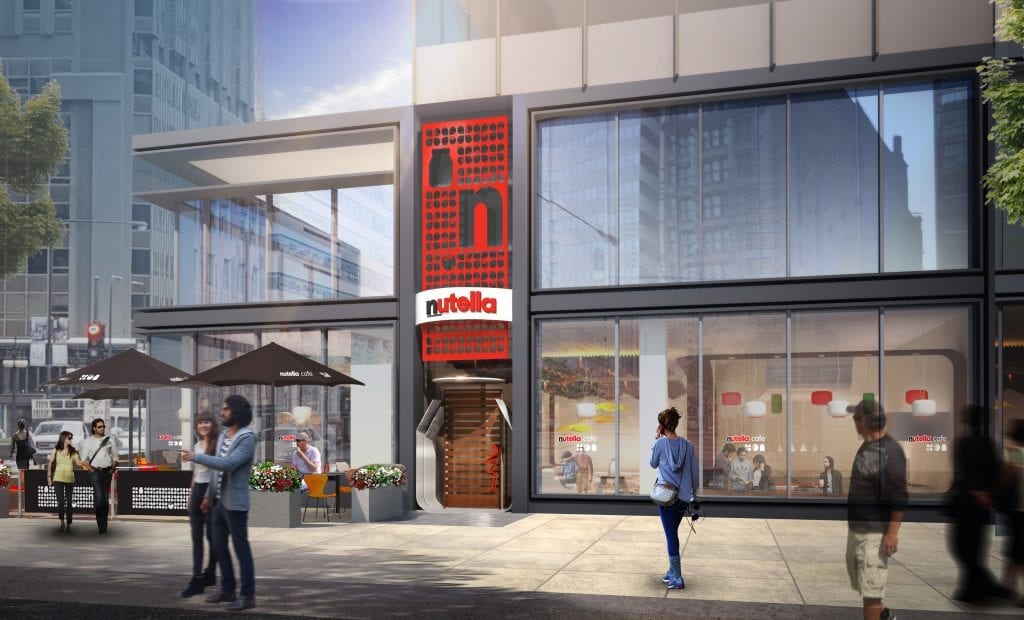 According to Eater Chicago, the country's first Nutella Cafe will open to the public, making Chicago its home. On May 31, head to Millennium Park Plaza to indulge in croissants, gelato, waffles, espresso drinks, fondue, crepes, and of course, just plain old Nutella in all of its goodness.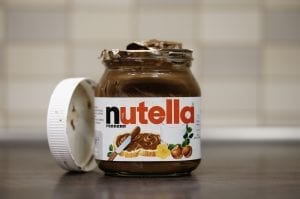 You might be thinking that we already have a Nutella counter inside of Eataly in River North, which is true, but quite different than what's opening this month at Millennium Park. The Nutella counter at Eataly offers a curated menu with a handful of Nutella-infused pastries. The upcoming cafe is an official, Nutella-only, full-service cafe that offers more than just pastries. There will also be a savory, non-Nutella lunch menu.
The chocolate-hazelnut spread, founded in 1944 by Italian baker Pietro Ferrero, has been a staple in countries across the world, whether on its own or used as an ingredient for a variety of breakfast, dessert, and beverage items. The Nutella Cafe was spurned from Ferrero's goal to expand the brand's presence in the United States. If you're nuts for Nutella, you probably won't mind being one of the first people to check out the new cafe. The first 400 people in line when doors open at 10am will receive prizes. (Personally, we're hoping that one of them is a year's worth of Nutella). Being the first of its kind in America, the Nutella Cafe will undoubtedly become yet another major tourist attraction opening in Chicago this year.
Does a Nutella Cafe sound like a dream come true to you? Let us know what you think in the comments!
Originally Reported by Eater Chicago