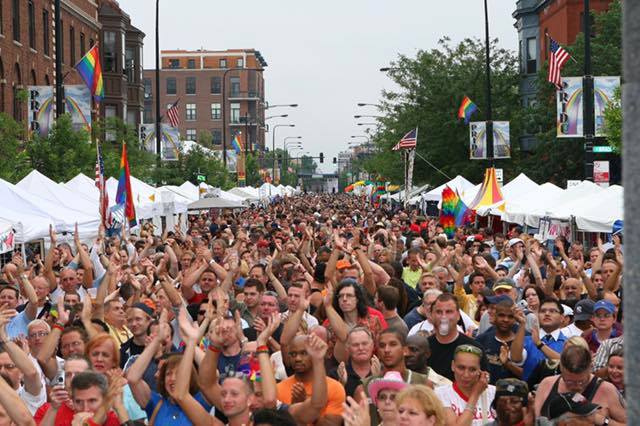 Northalsted Market Days Returns in August
The biggest street fest in the Midwest is back! From the center of Chicago's LGBTQ neighborhood comes the party of the summer. Presented by the Northalsted Business Alliance, Northalsted Market Days celebrates the season with an exciting array of entertainment. The 36th annual festival boasts a six city block spread, over 400 vendors and more than 40 performers across five stages. Promising a weekend of Chicago's best food, music and art, this two-day festival is not one to miss. Each year, hundreds of thousands of visitors from all over Chicago and the Midwest make their way to Boystown for this unforgettable event.
On August 12 and 13 from 11am to 10pm, Halsted Street between Belmont and Addison will fill up with performers, vendors and guests. Many businesses along Halsted will remain open as well, so feel free to duck into your favorite restaurant or bar if you need a break from the festival. This year's performers include 10,000 Maniacs, Big Freedia, Brian Justin Crum, Jody Watley and many more. The festival will feature local bands, DJs and drag queens, as well as the Chicago Gay Men's Chorus. With everything from alternative rock to hip hop, the diverse lineup ensures a good time for everyone. Don't let the weekend end without seeing some of the best live performances in the city this summer!
Everyone is welcome at the festival and it will be open rain or shine. Street closures may make parking difficult, so consider taking public transportation to the event. A $10 donation upon entry is suggested and helps keep the festival coming back year after year. It's a small price to pay to experience all the great performances coming to this year's festival!
You can keep up with Northalsted Market Days updates on the festival's Facebook page.