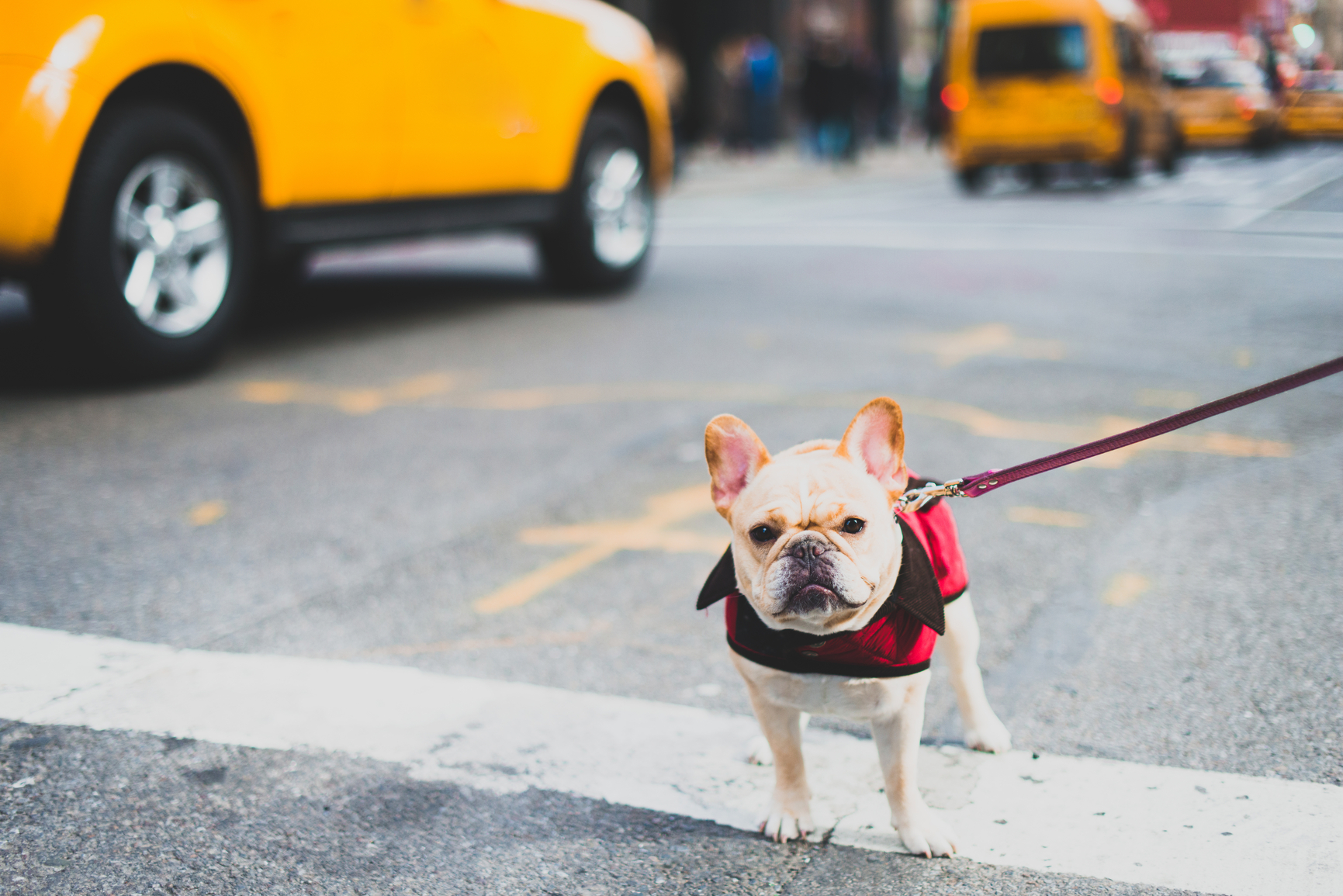 Pet ownership in the United States is estimated at 78 million for dogs and 85.8 million for cats, according to statistics on ASPCA.org. Typically, the battle for space when it comes to pets can be a tough one for many pet owners who live in the city. There are a vast amount of places that prohibit pets from being indoors or off leashes, often leaving owners stumped on where to find different places they can bring their pets for fun.
Figuring out where to grab a bite to eat with your furry friend or finding a park where they can be off the leash can be difficult. Due to numerous city restrictions like the MTA banning dogs on the subway unless they're contained, and taxis debating whether or not pets can ride, having a pet in the city (and letting it move freely) can be hard. Despite all these inhibitors, here are some tips for having a pet in a rather non-friendly city, like NYC:
Research: This will take some time, but in the end, you'll be glad you did. As a pet owner, knowing ahead of time the restaurants and parks in your area that are pet-friendly can save time so you won't be caught off guard when you're with your four-legged friend.
Be mindful and train properly: Cleanliness not only applies to humans but to our furry animals as well. It is not only helpful to your pet but to your fellow pedestrians. Pay particular attention to your pet in public, especially when getting on the subways and buses where you can be in close contact with people, some of who may not feel comfortable around pets.
Join pet communities: Stay on top of how other locals with pets manage their lifestyle in the city. Check sites like Bring Fido or join groups like Dogs of New York to keep track of pet-friendly places and events that pop up around you.
If you're thinking about bringing a kitty or pooch into your hectic NYC life, or if you and your furry friend are relocating to the Big Apple, following these few tips alone will help you immensely, even in the busiest of cities.