The one thing about Windy City's food scene is you'll never have difficulties finding new restaurants in Chicago to try each season. Quite the contrary, we usually find it hard to choose which ones to check out with so many establishments opening left and right.
However, let's be honest. Quite a few places that opened lately seemed like the product of a cookie cutter: similar interiors, unmemorable food, decent but standard beers and cocktails… While there's nothing wrong with the experience, but it's definitely not the kind of eye-opening refreshment you want when you check out somewhere that has just opened.
So, with some digging around, we collected all the new restaurants in Chicago you should try this fall that will guarantee a unique and fun dining experience. This list also includes a few establishments opening a new location with a unique twist, and good old spots that finally reopened!
838 W Randolph St, Chicago, IL 60607
Coming out hot and high on our list is Hide + Seek. This new addition to the Fulton Market District is an absolute hidden gem, just like what its name indicates. If you're tired of seeing restaurants that look like they copy/pasted each other's interior, Hide + Seek is a refreshment. The bold, unique approach to interior decoration smashes pop art and super luxurious Baroque vibe perfectly together. As for food, their most attractive concept is that every thing is meant to be shared. Here, you drop the traditional concept of appetizers, entrees, and desserts. Instead, order whatever you find interesting and fight each other for the last bite!
165 North Ogden Ave. Chicago, IL
Embrace the liberation of French New Wave and step into a space of color, geometric design, and French flavors. Coquette welcomes fun, flirtatiousness, and the joy of breaking the rules to create an elevated setting where 40 guests can enjoy a Parisian party filled with French flavors, bubbles, spirits, seasonal cocktails, and music. Interaction is part of the experience at Coquette — especially at our "Kitchen Counter" – where guests are invited behind the bar for complimentary pours and to select albums from our record collection for the evening's musical stylings.
1402 W Randolph St, Chicago, IL 60607
Bambola is a romantic voyage along the Silk Road as imagined through the travels of a bon vivant and connoisseur. Explore the profound food heritage of Asia and Europe as you indulge in the unique dishes breathing new energy into traditional Turkish, Persian, and Indian cuisines. And we could not be more excited about their cocktail program, literally named as "The Silk Road," celebrating the free flow of culinary traditions and ideas through modern cocktails built on ancient flavor combinations.
2012 Irving Park Rd, Chicago, IL 60618
Led by the mastermind behind The Press Room, Petros Papatheofanis, Noah Zamler, and Cristian Mendoza, Irene's is a new addition to Chicago's breakfast, brunch, and lunch scene. Curated to feel approachable with something for everyone, the menu is dedicated to benedicts, including Crab Cake, Spinach Mushroom, Smoked Salmon, and Short Rib while featuring feature various skillets, omelets, and breakfast sandwiches – think Turkey Sausage Skillet, Avocado Toast, Breakfast Burrito, and more.
Irene's menu adds elevated twists on classics, such as Short Rib Grilled Cheese, Fried Chicken Sandwich, Carrot Cake Pancakes, Cookies & Cream Pancakes, and more. Irene's also comes with a dedicated section of salads for those looking for a health-conscious option. Perfect for families with little ones, Irene's expansive kid's menu will feature a variety of healthy and hearty options. For the beverage program, Irene's will offer coffee from Passion House Coffee Roasters, fresh juices made in-house, and a selection of smoothies.
1960 N Damen Ave, Chicago, IL 60647
First meeting in the kitchens at acclaimed Chicago restaurants Wood and Salero, an impressive team of three industry dynamos introduce 'Pompette,' a new all-day neighborhood spot and corner café in Bucktown. Showcasing the group's brand of warm and welcoming Midwestern hospitality, Pompette has officially opened its doors!
Pompette is helmed by Ashlee Aubin–whose experience includes a stint at three MICHELIN-starred Alinea, seven Bib Gourmands while executive chef at Wood, and a three-star Phil Vettel Chicago Tribune review while leading the kitchen at Salero, partners Katie Wasielewski, former executive chef of Heisler Hospitality's British-Indian concept Pub Royale, and Aaron Patten, from the kitchens of two MICHELIN-starred Acadia and Moody Tongue. The community-forward gathering spot focuses on a curated Old World wine list, low ABV sippers, and an easygoing menu of wine-friendly food and shareable plates.
551 N Ogden Ave, Chicago, IL 60642
When Big Star, Chicago's beloved neighborhood joint, started slingin' bourbon, beer & tacos under the big red star in Wicker Park 13 years ago, the Bakersfield-inspired hangout became an instant hit for its spacious al fresco patio, chill vibes and honky-tonk tunes served up via vinyl.
Now, the team is at it once again, introducing Big Star Mariscos, an evolution of the iconic brand slated to open this fall. Located in a bright and airy 6,000-square-foot space in West Town, Big Star Mariscos features a handful of longstanding Big Star favorites, strong drinks, great tunes, and an open-air patio its fans have grown to love. However, Big Star Mariscos will also introduce a new menu of coastal seafood offerings, a takeout window, curbside service, and more surprises.
2812 W Palmer St, Chicago, IL 60647
From the group that brought you day-time cafe and salumeria Lardon (Michelin Bib Gourmand 2022) and beer-centric sister spot Union which opened earlier this year, Meadowlark Hospitality announces the grand opening of its back-alley craft cocktail bar The Meadowlark on Monday, October 3rd in Logan Square. Tucked just behind Lardon and Union at 2812 W. Palmer St., the intimate 825 sq. ft bar helmed by a long-time veteran of The Violet Hour Abe Vucekovich will present themed craft cocktail menus set to change several times throughout the year. The Meadowlark's debut menu takes flight with a nod to their namesake – Field Guide Vol 1: Birds of the Midwest.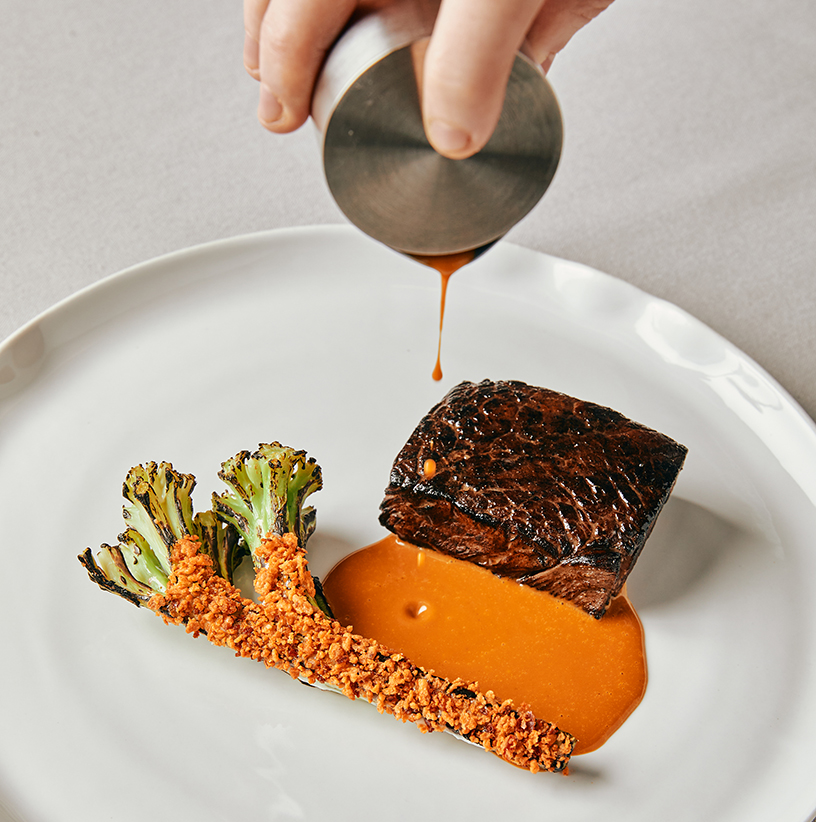 916 W Fulton Market, Chicago, IL 60607
Valhalla at Time Out Market Chicago is Gillanders most ambitious project yet and he is excited to bring to Chicago a trend as part of which some of the world's best fine dining restaurants are sprouting up in more casual, unexpected places. Located on the Market's second floor, Valhalla captures and culminates the best of Gillanders' career and distills it into an experience unlike any other.
Inspired by Norse mythology, Valhalla describes a heavenly, great hall where heroes partake in a grand feast. Given the restaurant's location overlooking the main floor of the Market, the name's symbolism takes a literal context, transcending the experience as a whole. True to Gillanders' style, the high energy and urban vibe of Time Out Market Chicago will be a part of the Valhalla experience, making it approachable and unpretentious.
655 Forest Ave, Lake Forest, IL 60045
Following a tremendously warm welcoming from Lake Forest and its neighboring communities for its July 2022 debut in Lake Forest's Market Square, French-Vietnamese mainstay Le Colonial now offers daily lunch from 11:30 a.m. to 3 p.m. Offerings on the new Le Colonial Lake Forest lunch menu will include a variety of starters, soups, and entrees. You'll also find plenty of sharable plates experimenting with unique ingredients and innovative flavors. Of course, don't forget to grab yourself a drink from their cocktail menu!
739 N Clark St, Chicago, IL 60654
Carefully curated by Chef Graves, the modern-American menu will focus on market-driven ingredients sourced close to home. Highlights include charcuterie and cheese board selections with housemade accouterment. Allow Chef Graves to be the expert when ordering a "Chef's Whim", which will showcase a variety of meats, cheeses, and vegetables, offering guests a fun way to share and graze between friends.
Liva is now open for dinner, Sunday – Wednesday from 5:00 – 10:00 p.m.; Thursday 5:00 – 11:00 p.m.; Friday & Saturday 5:00 p.m. to midnight – a late night menu will also be offered on Friday and Saturday from 10:00 p.m. to midnight.
New Location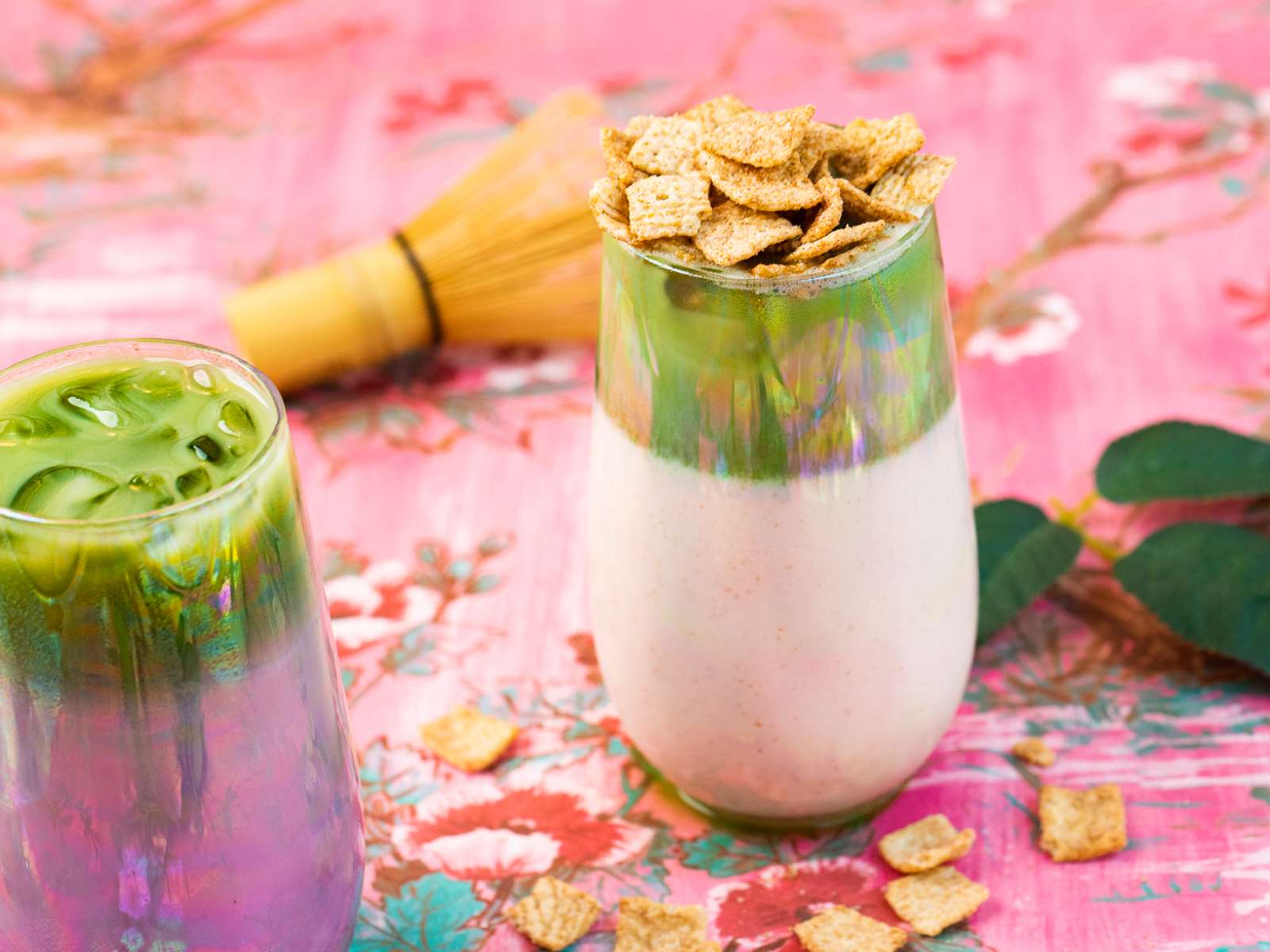 648 N Clark St, Chicago, IL 60654
Designed by East Interiors, the café will mimic the West Loop location featuring a retro and geometric design with tropical vibes. Utilizing matcha, a powder made from green tea leaves that's high in antioxidants and other superfood ingredients, the menu will range in price from $4.29 to $13.95 and feature specialty matcha drinks, over 20 smoothies, juices, toasts, coffee from Lavazza, kombucha and cold brew on tap, a selection of pastries, healthy grab and go items that will change weekly and more.
Matcha Cita's River North location will feature seating for 12 guests among white marble café tables. Customers will enjoy a cozy sidewalk patio outfitted with several tables in the warmer months.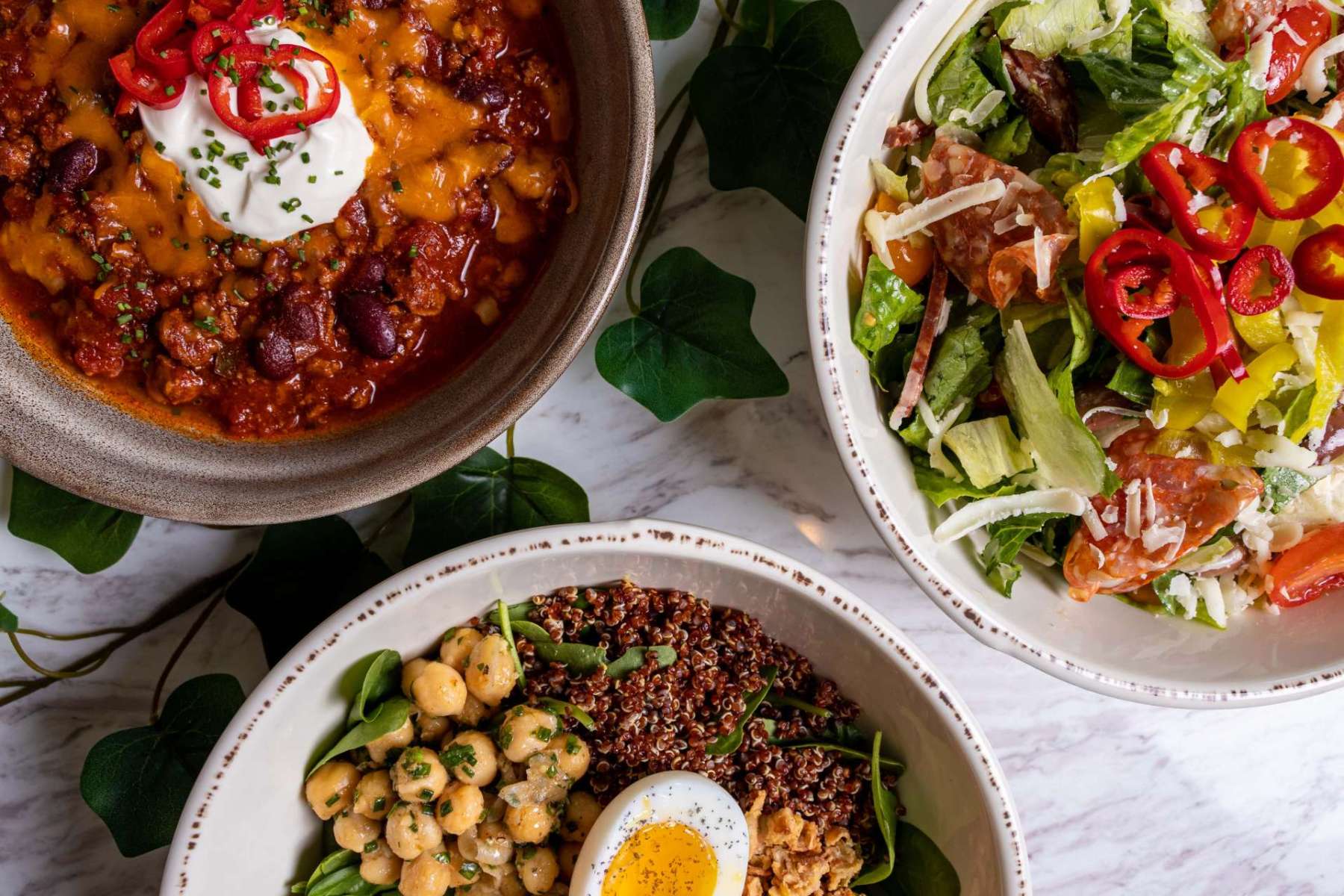 354 W Hubbard St. Chicago, IL 60654
Edie's was the first truly all-day café in Chicago and set the standard for other all-day concepts to follow. Under the culinary direction of Chef Amanda Salas, Edie's second location will feature expanded hours and a food menu for guests to enjoy, as well as impressive private events and catering programs to take Edie's crave-able food and beverages offsite.
Barcocina West Town
1814 W Chicago Ave, Chicago, IL 60622
Barcocina, the popular modern Mexican concept from River Partners Hospitality, is proud to announce their expansion into a second location in Chicago's West Town neighborhood. The new location echoes the beloved Lakeview restaurant's energetic environment and playful approach to hospitality while offering a variety of exciting new menu items tailored to the surrounding community. The menu encapsulates the restaurant's signature fusion of traditional Mexican fare and multicultural flavors.
Meanwhile, the beverage menu features signature cocktails such as Summer Sangria, House Party, and Skinny Punch are served on draft, in addition to a carefully curated cocktail menu featuring sweet, smoky, and spicy flavor profiles that show off the bar's extensive list of tequila and mezcal. Monday through Friday, guests are invited to enjoy festive offerings for happy hour.
Reopenings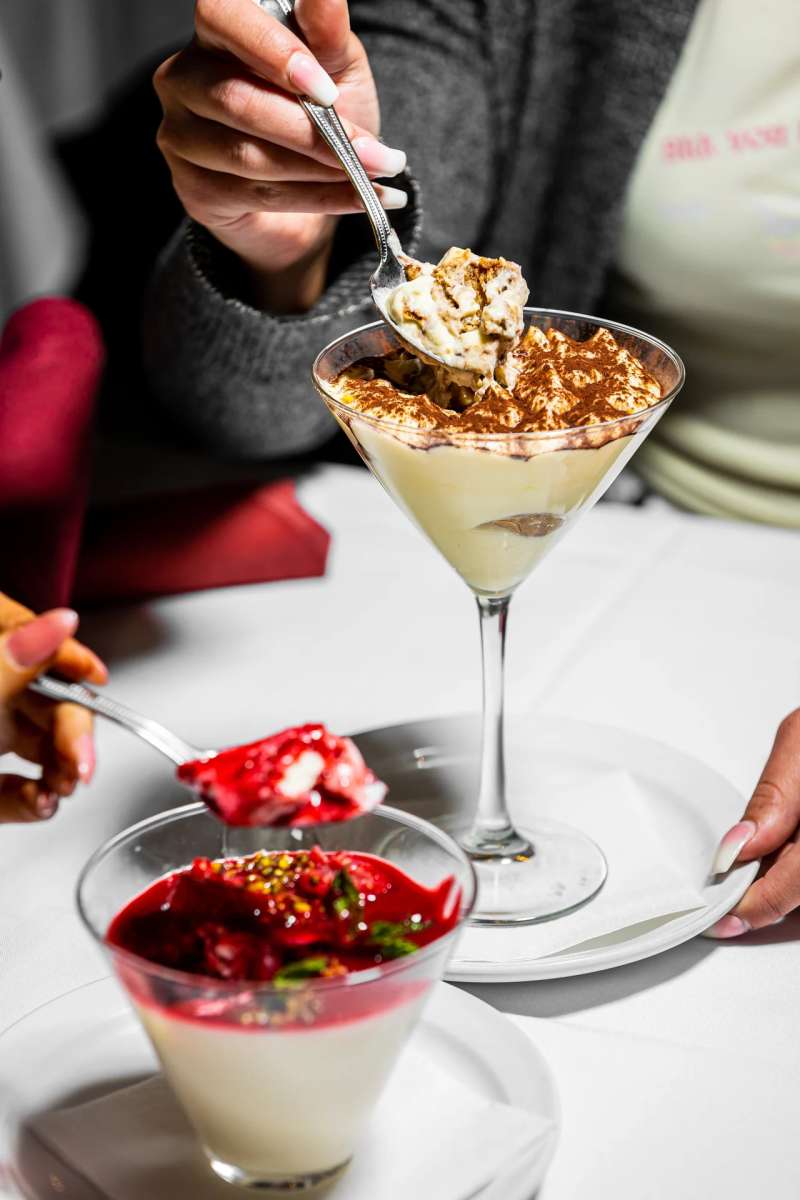 1924 S State St, Chicago, IL 60616
Café Bionda, the beloved South Loop Italian restaurant that closed during the 2020 COVID-19 pandemic, is reopening under 8 Hospitality Company. Featuring an updated space and an industry-leading Italian chef who hails from Napoli, Italy, Café Bionda will welcome guests with new and classic menu items they've come to love over the years.
In addition to Café Bionda's classic Italian comfort food, guests can anticipate dining in a warm, welcoming environment surrounded by rich woods, red accents, and classic Italian art. Regulars will recall Café Bionda's stellar cocktail and wine selections, which will also be making a comeback for all to enjoy.
Featured Image: Big Star Mariscos