As our lovely city opens back up, and as the holiday season approaches… You know what we are thinking? Yes — happy hours! On top of all the amazing deals you already know, we're introducing you to new happy hours in Chicago at some of our favorite bars and restaurants.
So get your Google Maps ready and Ventra cards loaded. Because someone is going to be out and about very soon!
1134 W Washington Blvd, Chicago, IL 60607
WHEN: Tuesdays and Wednesdays from 4:00 pm to 6:00 pm 
You read this right. For the first time in history, The Press Room launches Happy Hour deals where diners can indulge in $1.00 oysters available by the half dozen or full dozen. For drinks, you can sip on $7.00 Old Fashioneds, Vodka Martinis, or Gin Martinis!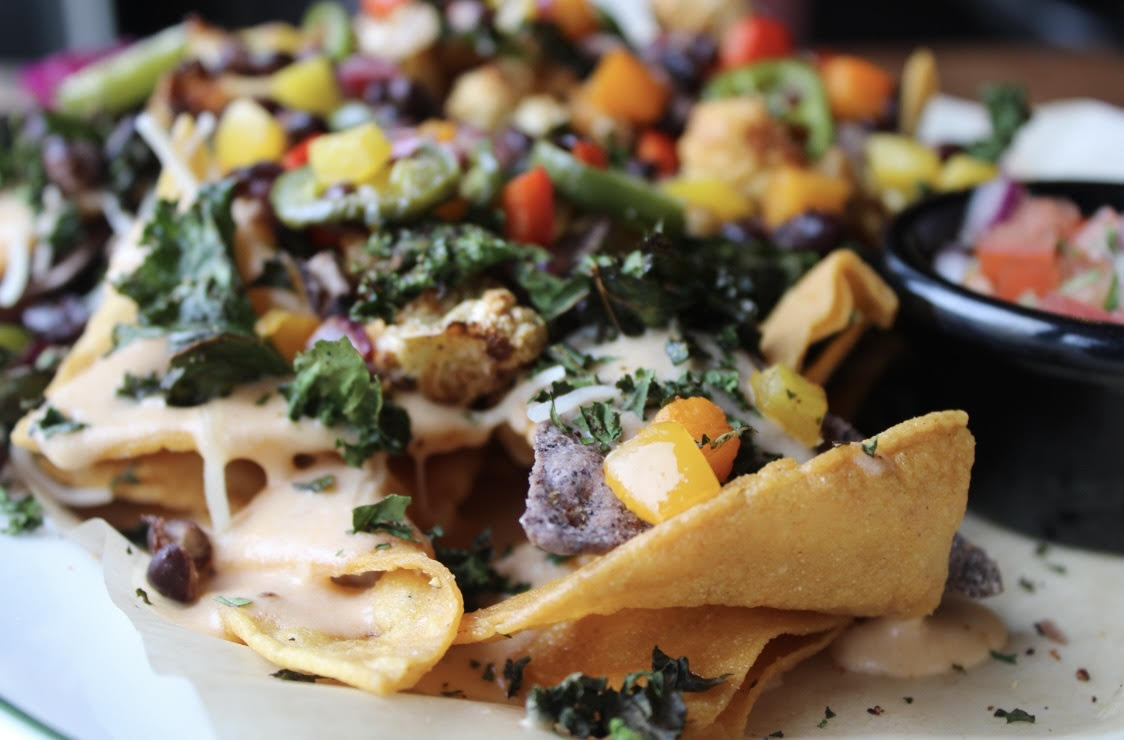 Image Credit: DEFINE SOCIETIES
613 N Wells St Suite A, Chicago, IL 60654
WHEN: Monday thru Thursday, 4:00 pm to 6:00 pm
Yours Truly is the manifestation of third-generation restaurateur Adolfo Garcia's modern take on the old-school 1990's martini bar, focusing on sports programming and American comfort food.
And now, they're launching an irresistible Happy Hour! Enjoy $12 martinis and $9 all wines. Pick from an incredible selection of boutique international wines or go straight to the craft cocktail menu!

Image Credit: Lettuce Entertain You
1962 N Halsted St, Chicago, IL 60614
WHEN: Monday to Friday from open to 6:00 PM
The Happy Hour includes a chef's selection of oysters on a half shell for $2.50 each, plus tax (gratuity not included). You can also try them on a Happy Hour Tower paired with Chef Donny's French Fries — available with a half dozen or a dozen oysters.
In addition to the food specials, check out the cocktail specials starting at $2.50, plus tax.
177 N Ada St #001, Chicago, IL 60607
WHEN: Tuesdays thru Thursdays from 5:00 pm to 7:00 pm
Psst… Have you heard? The Loyalist is now offering diners a "Burger, Beer, & Shot" special for just $19.00.
Available on Tuesdays through Thursdays from 5:00 pm to 7:00 pm, diners can indulge in Chicago's and one of the nation's best burgers with an ice-cold beer and a shot!
1709 W Chicago Ave, Chicago, IL 60622
WHEN: Tuesdays, Wednesdays, Thursdays, and Sundays
Some are launching new Happy Hours in Chicago. Others decided to go ahead with a happy week. The level of commitment is just a whole new level.
At Funkenhausen, Chef Mark Steuer draws on his German heritage and Charleston, South Carolina upbringing to create dishes that reimagines his fondest meals and memories from childhood. The modern beer hall serves a soulful mash-up of Southern and German flavors in Chicago's West Town neighborhood and innovative dishes including Pretzel French Toast, Summertime Spaetzle, Riesling Steamed Mussels, and more.
Tuesdays: Diners can "Get Piggy With It" for $25.00, and have the option of indulging in a Piggy Plate or Piggy Pitcher.
Wednesdays: Enjoy ½ off all bottles of wine from Funkenhausen's list.
Thursdays: Get your rib on. Every Thursday, diners can indulge in a Half Rack of Spare Ribs, Mug of Schnitzengiggle Pilsner, and a shot of Evan Williams for just $25.00
Sundays: Join Funkenhausen for the ultimate three-course Sunday Supper for just $28.00. The menu will change weekly and diners can also add-on a wine pairing for just $15.00.
180 N Field Blvd, Chicago, IL 60601
WHEN: Tuesday to Friday from 4:00 pm to 6:00 pm
Avli on The Park, the latest contemporary Greek dining concept from Avli, has launched its happy hour on the beautiful, massive rooftop.
The menu features small bites like the filo shrimp ($6) and housemade spinach pie ($7), along with spreads (try the hummus and taramasalata), salad, and dessert. Specialty beer, cocktails, and Greek wines on special are also available for you to enjoy.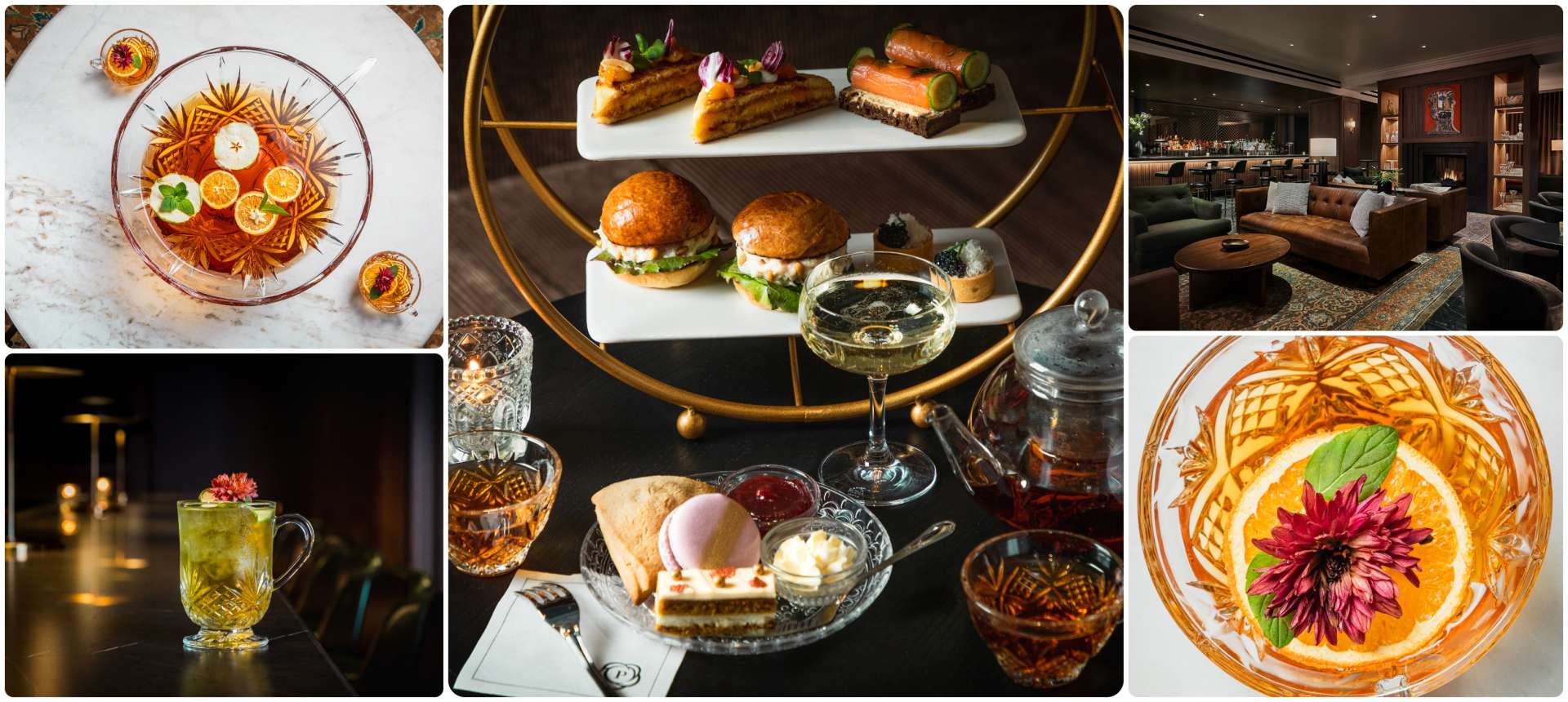 81 E Wacker Pl, Chicago, IL 60601
WHEN: Sundays from 12:00 pm to 4:00 pm., November 14th — January 2nd
Beginning November 14th, Bar Pendry, the sultry fireside retreat located on the ground floor of the recently-debuted Pendry Chicago, is turning Sundays up a notch with Boozy Tea service.
Inventive single-serve sips, including:
Carbide Flip featuring Smoked Walnut Russian Caeavan tea orgeat, cinnamon, and allspice bourbon, egg, mole bitters, and allspice bram

Handsome Toddy with black tea, dark rum, black tea-infused agave nectar, and lemon juice
In addition, you can also enjoy large-format, punch-bowl style cocktails such as the Tango in the Vestibule and bourbon infused with brown-sugar-sweetened Queen Mary.
Furthermore, guests can indulge in opulent Tea Towers loaded with sweet and savory bites like Smoked Salmon rolls, Truffled Egg Tartlette, Brown Butter Chai Scones, and Pumpkin Spice Cake, paired with bottomless nonalcoholic tea by La Maison du Thé.
Reservations are available via OpenTable. 
74 W Illinois St, Chicago, IL 60654
WHEN: Monday thru Thursday: 3:00 pm to 5:00 pm
One of the local's favorites, Ema, is reinstating their Happy Hour for the first time since the city's reopening back in the summer! Come enjoy Select mezze, craft beers, and wines for $5.00 each (plus tax). This Happy Hour is for dine-in only.
817 W Lake St, Chicago, IL 60607
BLVD Steakhouse launches the BLVD Wine Club, which provides special selections and other perks for wine aficionados. Club members will receive exclusive access to off-menu bottles each month, insider details about wine specials before they occur, and first access to event tickets, such as the quarterly Champagne & Caviar tasting and the upcoming Wagyu Wine Dinner — an intimate dinner showcasing Wagyu from three different continents paired with notable wines that have been hand-selected by Rink.
Reservations for BLVD Steakhouse can be made through OpenTable.
PS: Vintage Thursdays are still here!