Burrito Beach, a long-time fast-casual favorite for fresh and quality fare, has opened its seventh location in Chicago's Lincoln Park neighborhood near the intersection of North Avenue and Sheffield.
With existing outposts located in the loop, Streeterville, several of Chicago's landmark transportation hubs and Northwestern Hospital, the group makes an exciting move post-pandemic with the expansion to its very first neighborhood location outside of downtown.
The new Lincoln Park outpost is located at 1000 W North Ave (D-102) near the intersection of North Avenue and Sheffield. The location operates daily from 11 a.m. – 9 p.m.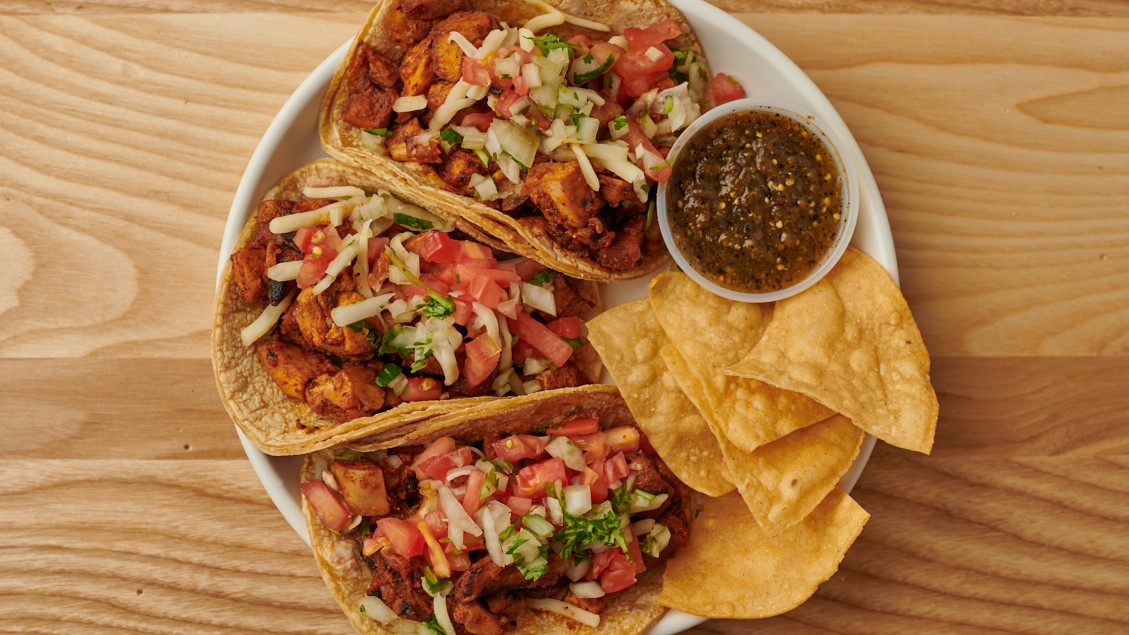 Established in Chicago in 1995, Burrito Beach has been successfully serving up its distinct style of toasted burrito, taco, nacho, quesadilla, and bowl creations packed with exceptional ingredients for 26 years. "Our arrival to the Lincoln Park neighborhood is a really exciting moment for our team," says Burrito Beach founder and CEO Greg Schulson.
"We have always been committed to the idea that involvement in our community is just as important as serving our customers a downright delicious meal, so the chance to plant roots in such a special neighborhood means a lot. We look forward to getting to know area businesses and organizations, and all those who call the area home."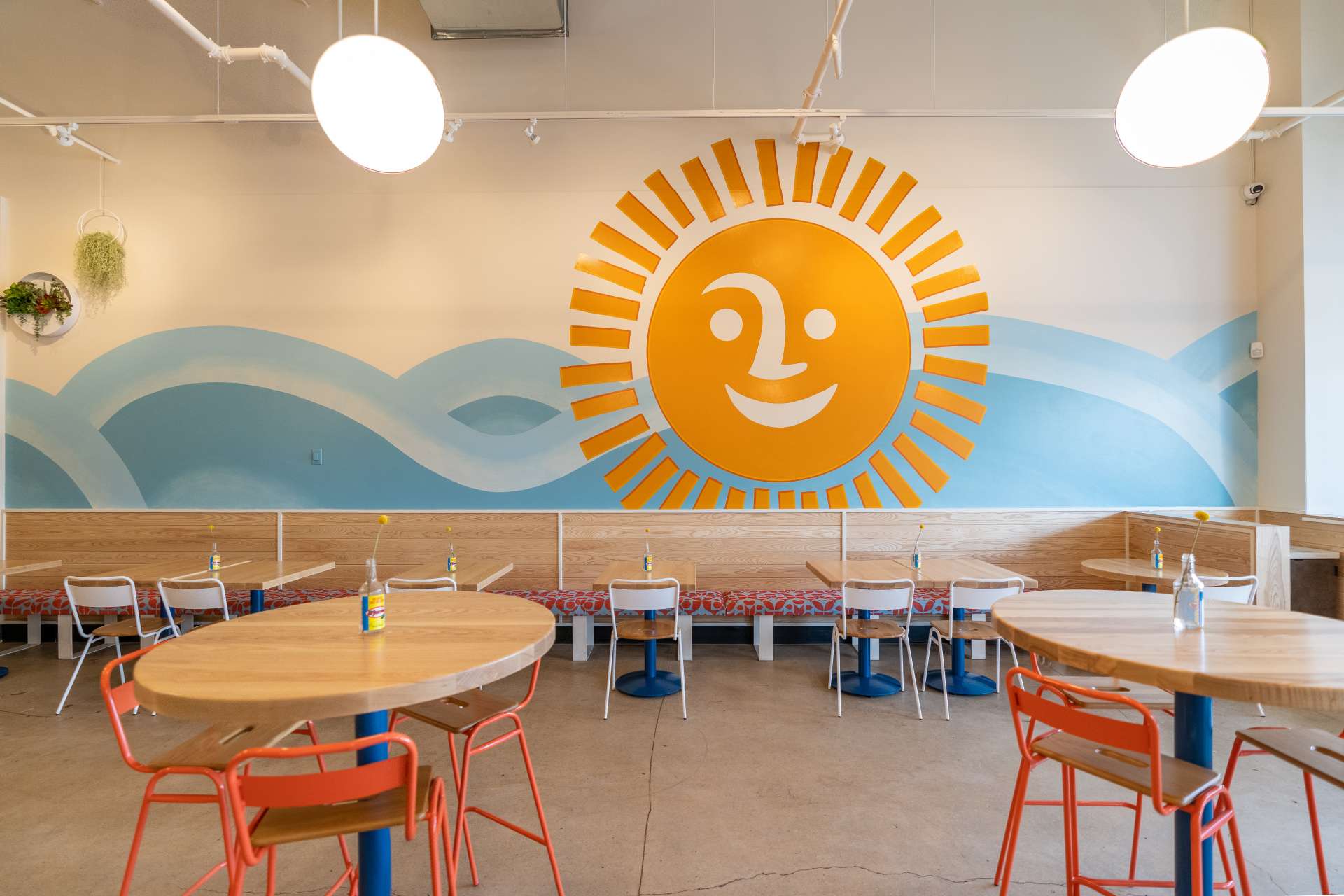 An Exciting New Space
The 60-seat, 3,100 square-foot restaurant quietly opened its doors on November 3rd offering a dynamic menu that incorporates superior meats, fresh ingredients, speed-scratch cooking, bold flavors, and unique items, setting them apart from all other fast-casual brands of its kind. Passionate about food and obsessive about quality, Burrito Beach offers something for everyone with a distinct menu of made-to-order creations, customizable to each guest's taste. The bright and light interior offers an upscale-casual vibe that compliments the neighborhood. Vibrant interior murals art-directed by Chicago street artist Sergio Farfan, who also contributed his talent to one of the designs, stand out as the centerpieces of the lively dining room.
"We're excited to introduce residents to what we do and feel confident that we'll quickly become a go-to spot for everyone from students and people working in the area to families. Exceptional food and a fun environment are things that bring everyone in the community together."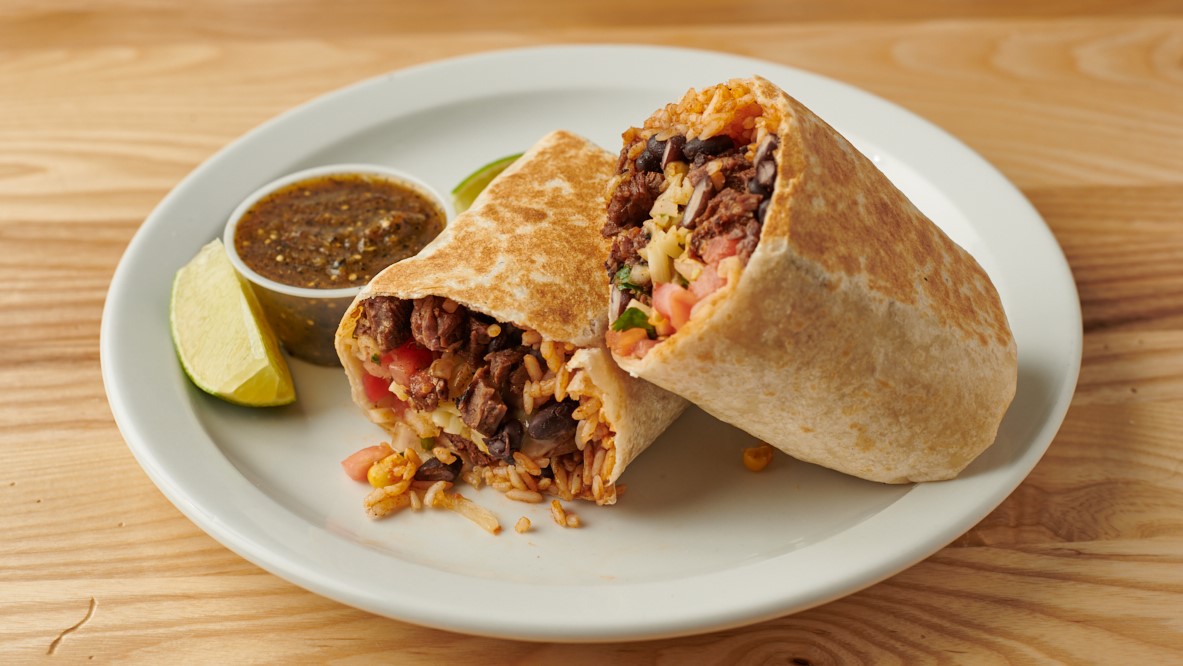 Signature Dishes
Signature Burrito Beach preparations feature high-quality and delicious ingredients like Baja Chicken, Cabo Shrimp, Goat Cheese and Black Beans, hand-trimmed Carne Asada, and hand-crafted Guacamole, all created daily following Burrito Beach's proprietary recipes. While breakfast hours are not currently available at this location, the famous Miguel's Breakfast Burrito, made with eggs, bacon, cheddar, and a newly added twist of crispy tater tots dressed with the brand's very own "Ketchipotle" sauce, will be on the menu all day for guests to enjoy. Exclusive to the Lincoln Park location will be several brand-new menu items including:
Burrito Magnífico – A mouthwatering blend of char-grilled chicken, crispy tater tots, Magnífica Salsa Crema, onions, cilantro, and corn salsa.
Rosarito Beach Tacos – Fish Tacos created in the Baja California style with crispy Modelo beer-battered Atlantic cod, fresh pico de gallo, cabbage slaw, and Magnífica Salsa Crema.
Crispy Chicken Tacos – Topped with all the delicious Rosarito Beach fixings, the base of these tacos is crispy, golden-fried chicken tenders.
Kid's Menu – All items served with chips and a drink, the menu provides delicious, kiddo-sized options including Cheese Quesadillas, Burritos (grilled chicken or veggie), and Tacos (grilled or fried chicken, or veggie).

New to Lincoln Park
Of course, there will be exciting new items to the menu as well. Coming soon to the location will be and a variety of refreshing cocktails including:
Miguel's Margarita – Casamigos Silver tequila mixed with Burrito Beach's classic housemade mix.
The Walking Paloma – Jarritos Grapefruit soda bottle spiked with Casamigos Silver tequila, garnished with lime and a zesty Tajin sprinkle
Michelada – Refreshing blend of Modelo beer, lime, and Burrito Beach's proprietary "Michelada Love" tomato mix.
Bloody Maria – Casamigos Silver tequila mixed in perfect proportion with a "Michelada Love" base.
Giving Back to the Community
As this exciting new outpost has opened just ahead of the holiday season, the Burrito Beach team is also pleased to announce that it will take this opportunity to start giving back to the local community. Beginning the Friday after Thanksgiving, November 26th, holiday shoppers and locals alike can take part in this effort.
Through the end of the year on Friday, December 31st, $1 from every Burrito Magnífico sold at the Lincoln Park Burrito Beach location will go to benefit Lincoln Park Community Services, a celebrated local organization that brings communities together to empower individuals facing homelessness and poverty to secure stable housing and make sustainable life changes.
Visit burritobeach.com or contact info@burritobeach.com for more information about the Lincoln Park location, Burrito Beach catering and more.
Featured Image Credit: Nikki Allen Creative