Ya know you wanna hang out in this hip hood.
Here's where to eat, drink, and hang in Greenwich Village.
Where to Eat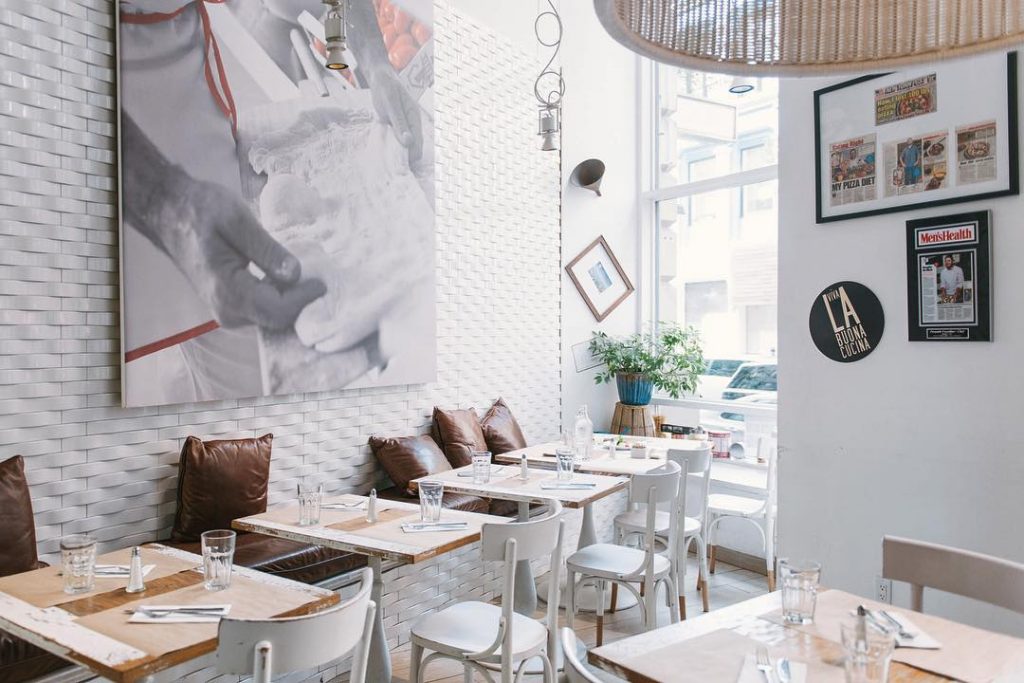 48 E 12th St
We know Bleecker Street Pizza has been around forever and it's a classic favorite of Greenwich Village, but you just can't beat out the eclectic '50s-style diner setting of Ribalta. With thick, double-dough crusts and fresh ingredients all thrown together into the oven in true Neapolitan style, your taste buds will run wild at first bite. This bright, cozy setting is perfect for a casual get-together with friends or a Tuesday lunch date with your sweetheart.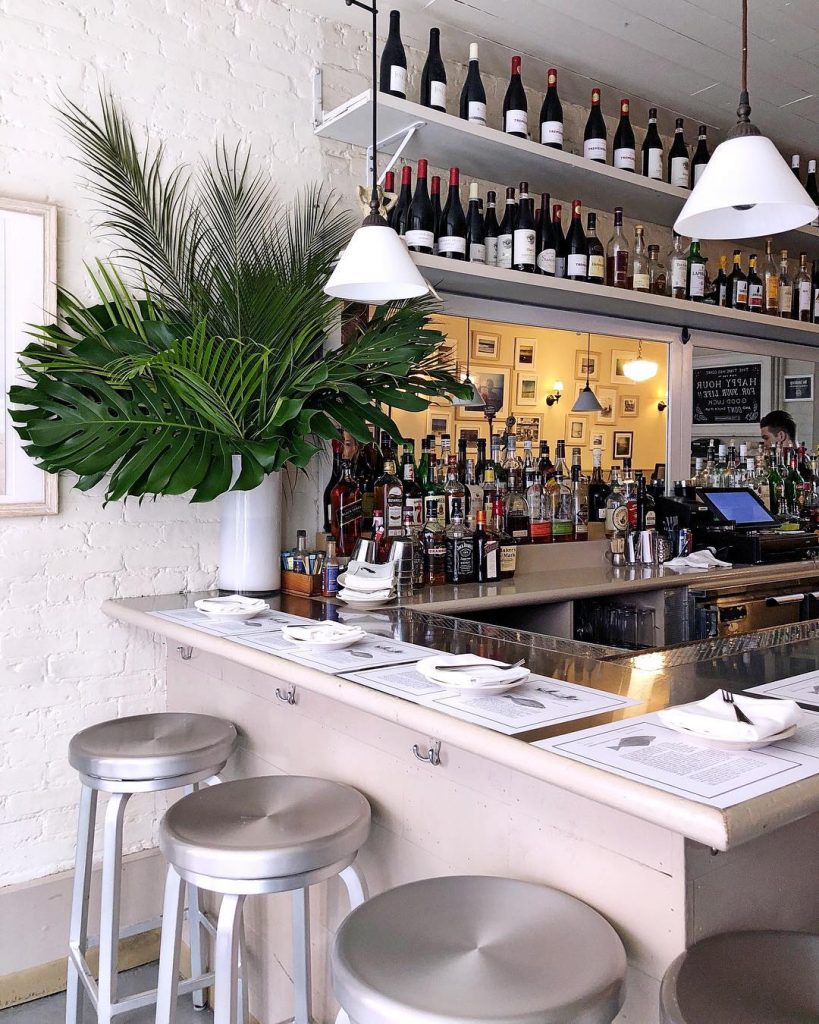 79 Macdougal St
We know Greenwich Village is full of seafood places that are absolutely to die for, but no other name kept cropping up more than this bodacious oyster paradise. This restaurant features the perfect happy hour, which offers you $1 oysters every day from 5 – 7 p.m. and all night on Mondays! Mermaid Oyster Bar even designed their own app, Oysterpedia, so you can document all of your favorite dishes and navigate the varying flavors they have available.
Where to Drink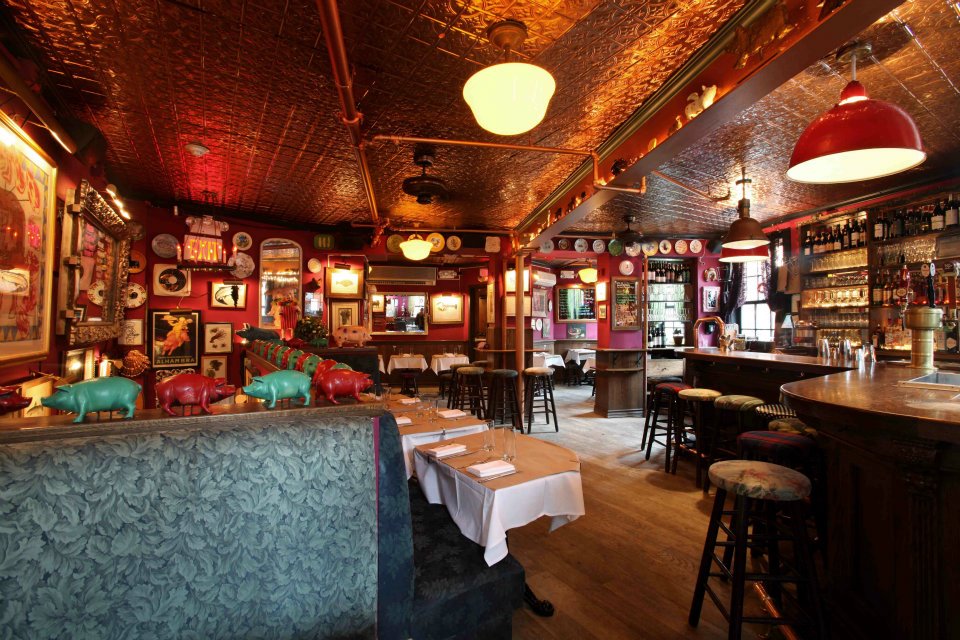 314 W 11th St
One of the most random, yet perfectly well-blended spots in Greenwich Village is The Spotted Pig, which ironically features a British gastropub theme that somehow appeals to the youths in this fluttering section of New York City. This quaint hangout transforms into a bustling bar in the evenings, but during the day, it's home to a few regulars who just want to enjoy a good burger and a pint.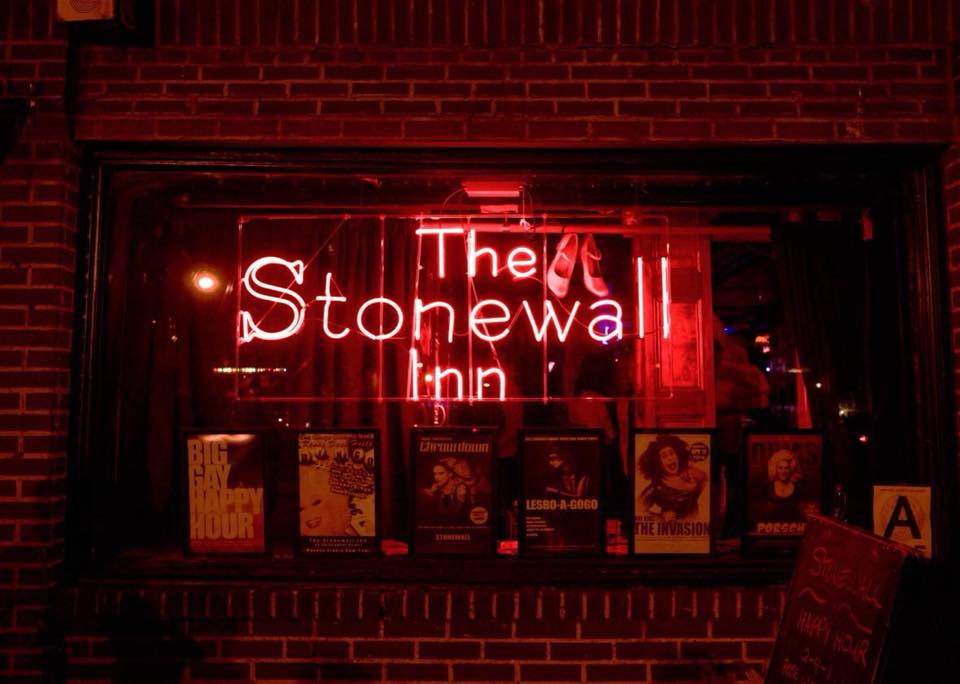 53 Christopher St
Not only a National Historic Landmark as the birthplace of the Stonewall Riots in 1969, the Stonewall Inn is a classically great place to grab a drink with your buds. This welcoming gay nightclub is known for weekly drag queen and singing competitions, comedy nights, Saturday dance parties, daily specials, and so much more. Who wouldn't want to get down at the place where pride lives?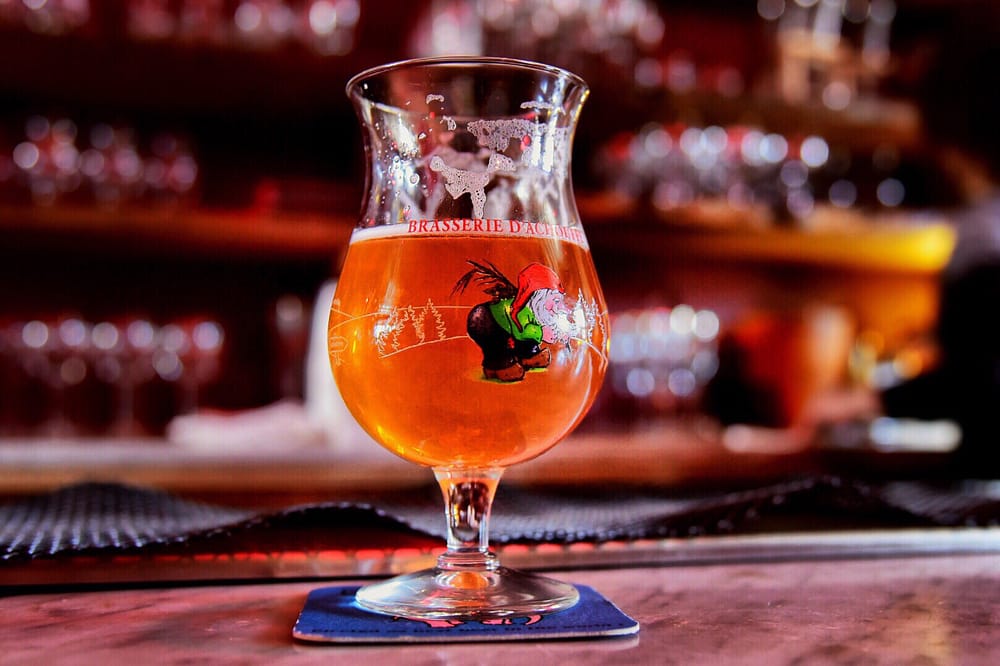 148 West 4th St
Though not particularly exciting, decorative, or~out there~, Vol de Nuit is an ideal setting for intimate hang-outs over bold Belgian brews. Tucked around the corner from the hustle and bustle of 6th Avenue, you're sure to miss this hole-in-the-wall spot if you don't know where to look. But we think that's what keeps it a local gem, so if you haven't had a chance to explore this unexpected delight, grab your best friend and hit up Vol de Nuit.
What to Do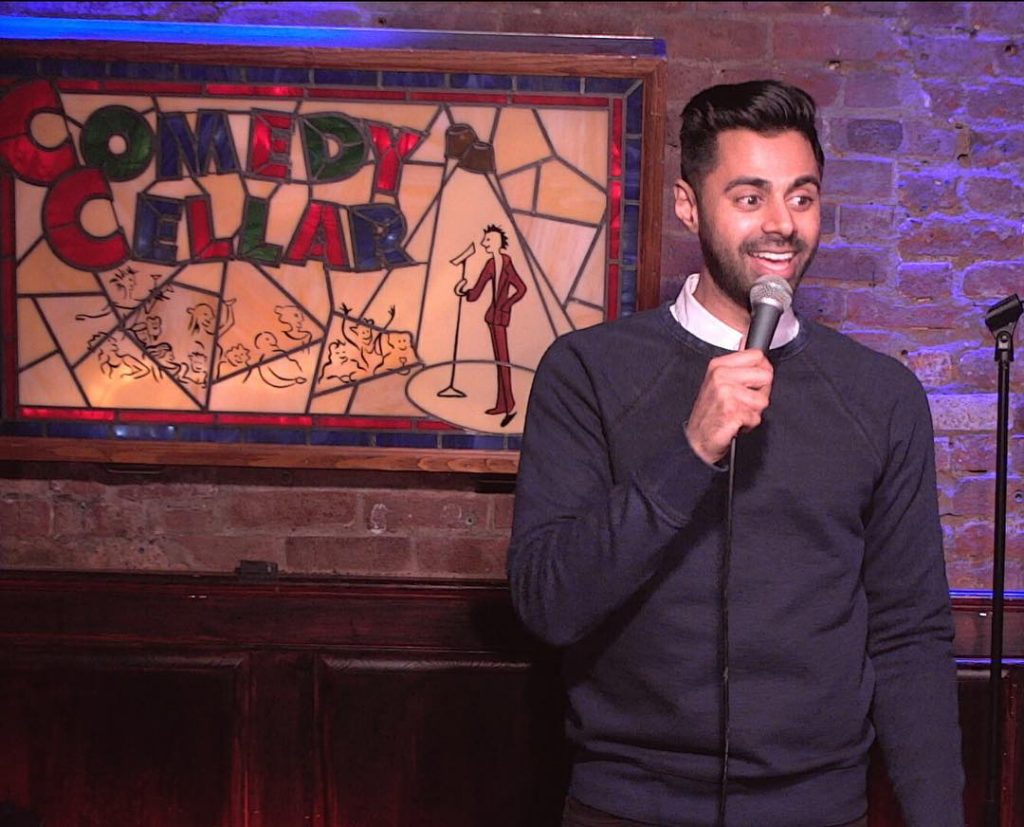 117 Macdougal St
If your funny bone needs tickling, you can often find the most hilarious stand-up shows in the city here at Comedy Cellar. Many big-names made their claim to fame here, like Hasan Minhaj and Amy Schumer, so you never know if you'll be running into another rising star. It's an exceptionally small space, though, and very secluded, which means it's important that you remember deodorant so you don't make it miserable for everyone else.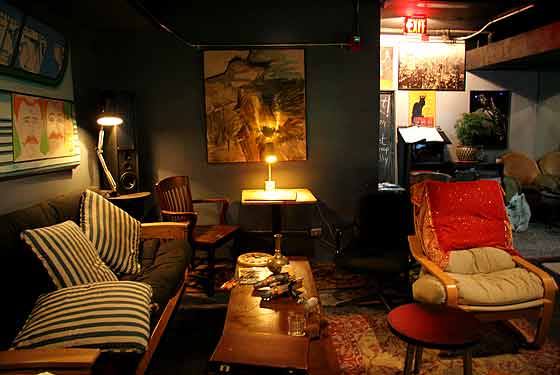 75 Christopher St
Fat Cat is basically a glorified dive bar, but with so much more to offer. Ping-pong, pool, and shuffleboard are lined up in rows throughout the venue, flanked by a ground-level stage, where local jazz performers can strut their stuff, so to speak. So, whether you're killing it in ping-pong, showing off your pool-shark nature, or simply enjoying the swanky music, you're sure to have a riot of a time.