The Navy Pier Centennial Wheel is open.
Navy Pier is the top attended attraction of the midwest – and intends to stay that way. The six-month search for a Chicago-perfect wheel has proved successful. The Navy Pier Centennial wheel grand opening on May 27 rings in Navy Pier's 100 years with a bang.
Equipped with an additional 50 feet in height and 180 seats, this thing is huge. Each gondola is ready to fit a party of ten comfortably, with climate controls and interactive multimedia screens (just in case the view isn't enough entertainment). You even get to go around the whole thing 2-3 times instead of just once. This $26.5 million dollar attraction is finished and ready for the public.  For $15 per adult and $12 per child, it's worth a shot.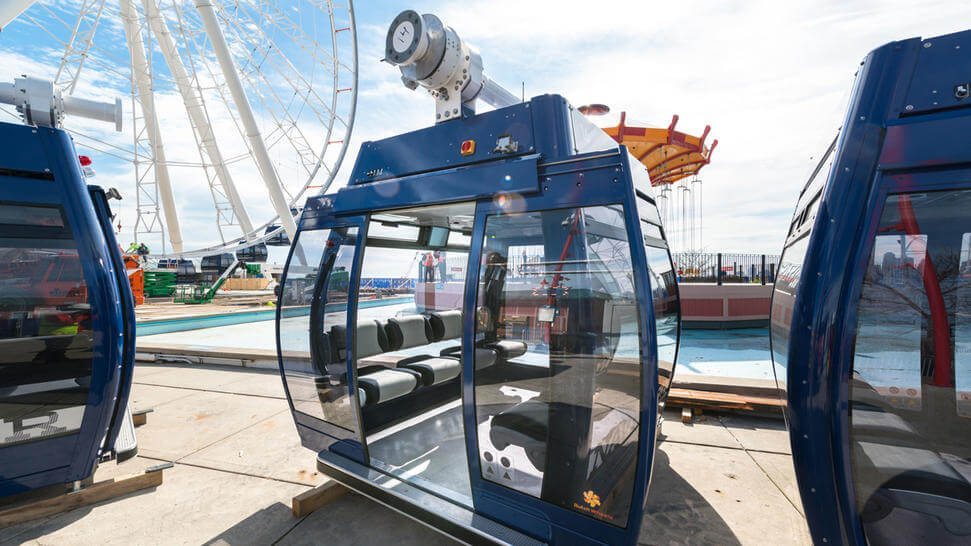 This new wheel is just the beginning of the Pier's redevelopment. The Polk Brothers Foundation has donated 20 million dollars for the transformation of the entrance to the park with a gorgeous new fountain. With 150 jets, you won't miss it. Also, during the winter months, it will convert into an ice skating rink. Navy Pier is truly taking advantage of all the wonderful Chicago weather.
To honor their 100th year and the opening of the new wheel, Navy Pier is hosting a summer full of festive activities. They have partnered up with Fifth Third Bank for events like The Louis Vuitton America's Cup World Series Challenge Chicago, as well as Navy Pier's 100th Birthday on July 15th.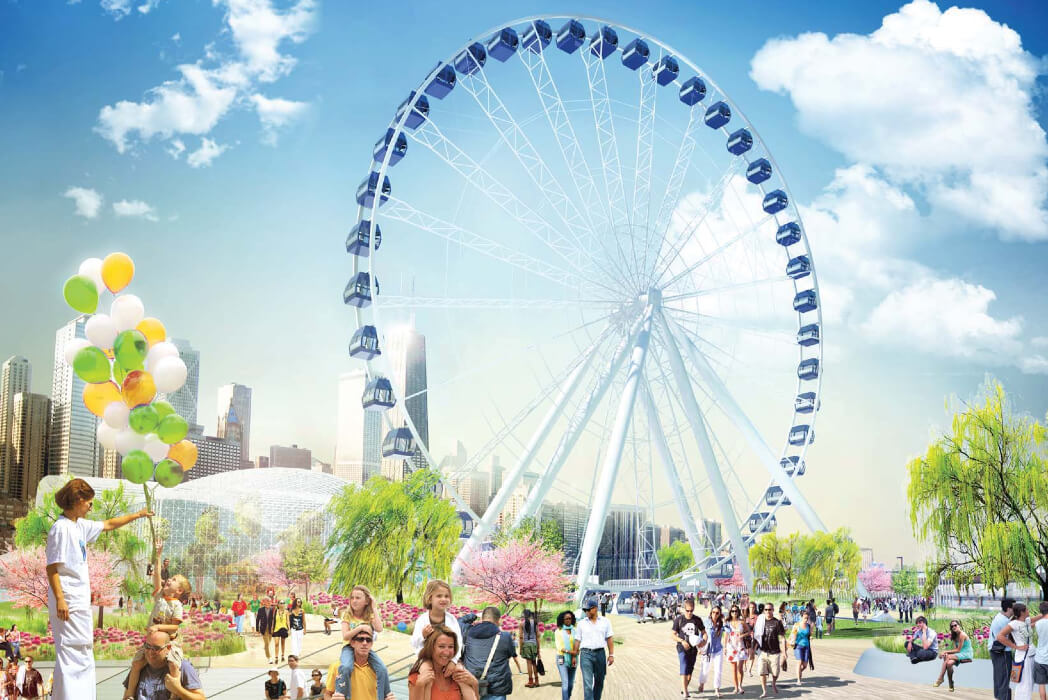 Since Navy Pier is such a vital and historical part of Chicago, the revamping of the park is trying to be done in such a way to maintain most of the traditional feel. As more contemporary changes happen, Navy Pier will remain the classic attraction it has always been, just turned up a notch.
Photo Credit:  Chicago Sun Times, KWQC, DNA Info Chicago