Study calculates maximum holiday budgets in cities across America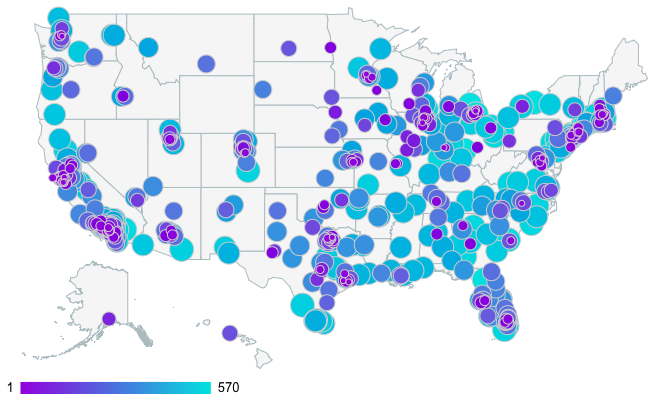 'Tis the season to be jolly… and to spend big. Holiday shopping, as fulfilling as it is during the season of giving, can undoubtedly be a financial setback. Unless you budget properly.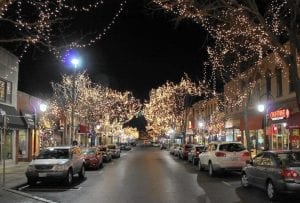 WalletHub recently conducted a study to calculate the maximum holiday budgets for 570 cities across the United States, according to key factors such as median savings-to-monthly expenses ratio, median debt-to-income ratio, and median age.
Of the 570 cities analyzed, Naperville, IL was ranked with having the highest holiday spending budget in America, at $2,381. The upper-middle class suburb sits 30 miles outside of Chicago, and was recorded to have a median household income of $109,512 as of a 2010 census.
Other Chicagoland suburbs ranked in the study were Palatine (40) at $1,383, Arlington Heights (51) at $1,315, Schaumburg (52) at $1,306, Skokie (69) at $1,177, Bolingbrook (134) at $884, Aurora (182) at $773, and Evanston (188) at $767. The city of Chicago itself was ranked 326 at $600 max budget.
Naperville's maximum budget sits well above the predicted national average of $967 this season, meaning this suburb definitely has some wiggle room, to say the least, when it comes to Christmas spending. Check out the top 10 cities listed with the highest maximum holiday budgets below.
Naperville, IL
Sugar Land, TX
Bellevue, WA
Sunnyvale, CA
Carmel, IN
Milpitas, CA
League City, TX
Maple Grove, MN
Allen, TX
Columbia, MD
To see the full WalletHub study, including helpful tips on how to not break the bank this season, click here. How do you budget your holiday spending? Let us know in the comments.