Authentic South African Flavors Come to Roost!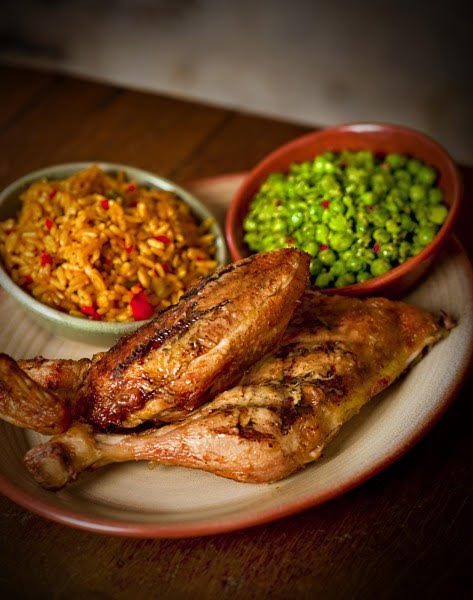 You'll feel the vibe instantly when you walk in this casual eatery, now opening its 9th and 10th locations in the Chicago area. Nando's PERi-PERi came to the Loop in the summer of 2015 and has spread like wildfire. Known worldwide for its spicy flame-grilled chicken, this South African and Portuguese-influenced restaurant carries an eclectic menu that really turns up the heat.
Nando's succulent PERi-PERi chicken is marinated for 24 hours, then flame-grilled to perfection. Then it's your call. Flavor profiles run from plain-ish to medium, hot and if you dare, extra hot. In the middle, Lemon & Herb or savory Mango & Lime feature a hint of heat with tons of zest.
Start with Garlic Sticks, a baked Portuguese roll, smothered in garlic and herb butter. Order a Sharing Platter of their famous chicken that comes with two large sides. Succulent and juicy with just the right amount of tanginess, the chicken is guaranteed to fire up your taste buds.
For the sides, go with the Macho Peas, Butternut Squash and Corn, Cucumber and Poppy Seed Salad or Peri Chips (fries).
Not so hungry? Try an Entrée Salad like the Nutty Date Chicken Salad or Quinoa Salad. PERi-PERi chicken also comes in sandwiches, wraps, and pitas, plus veggie PERidise. Save room for dessert because the Portuguese-baked custard tart is the perfect bit of sweetness.
Every Nando's features a different décor with earthy textures and bright colors that reflect its sunny African-Portuguese heritage. The original works of art that line the walls are a constant reminder of where the restaurant originated, making Nando's the largest collector of South African contemporary art in the world. And the high energy music? That's the Afro-Luso beat, considered the soul and sound of every Nando's.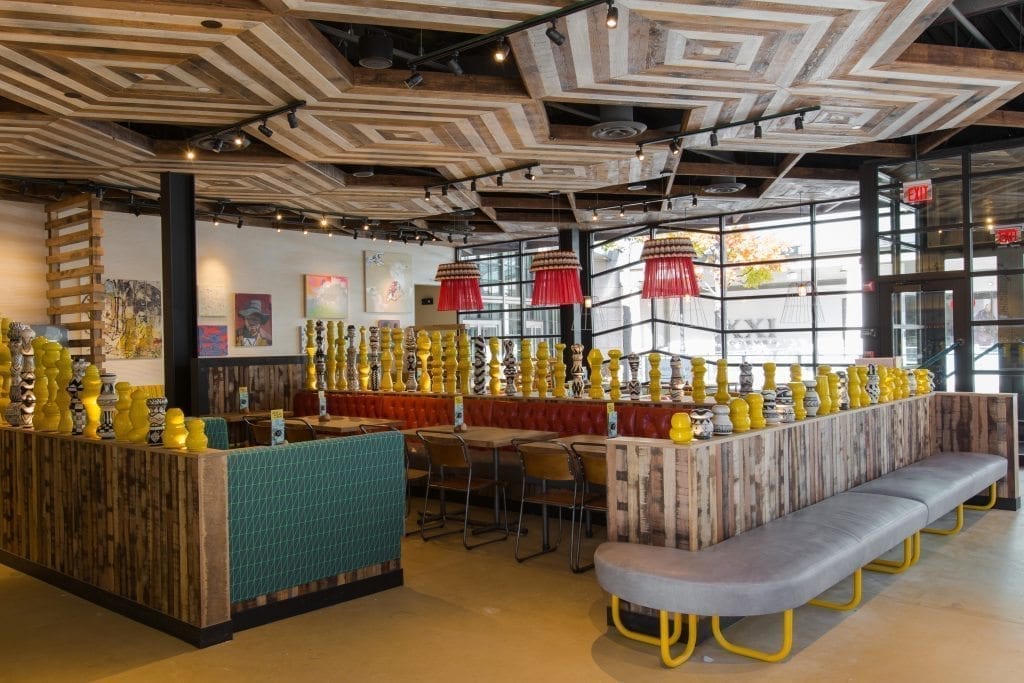 Nando's believes in paying it forward and donates 100 percent of sales each opening day to support educational programs in the community.
You can find Nando's at Clybourn, Streeterville, Wabash, West Loop, Lakeview, South Loop, Oak Park, Naperville, Skokie and Oakbrook. Opening in Hyde Park in 2017.
Nando's operates restaurants in 23 nations from Australia to Zimbabwe. They first moved to the U.S. in 2008 and opened in Washington, DC. Nando's currently has three dozen restaurants in and around Chicago and the nation's capital. www.nandosperiperi.com