It's finally October in Chicago! Despite the weather experiencing summer's second wind, it's time to start thinking about spooky activities and scary endeavors. The Museum of Contemporary Art is hosting a women-led, Halloween double feature and you're invited.
While the city has some spectacular pop-ups including pumpkin patches and haunted houses, an exciting aspect of Halloween season in the city is the plethora of choices when it comes to scary movie marathons!
As you cradle your pumpkin spice latte and wonder which scare-a-thon to attend, here's another for you to consider: the Museum of Contemporary Art has announced a double feature to air on Halloween night!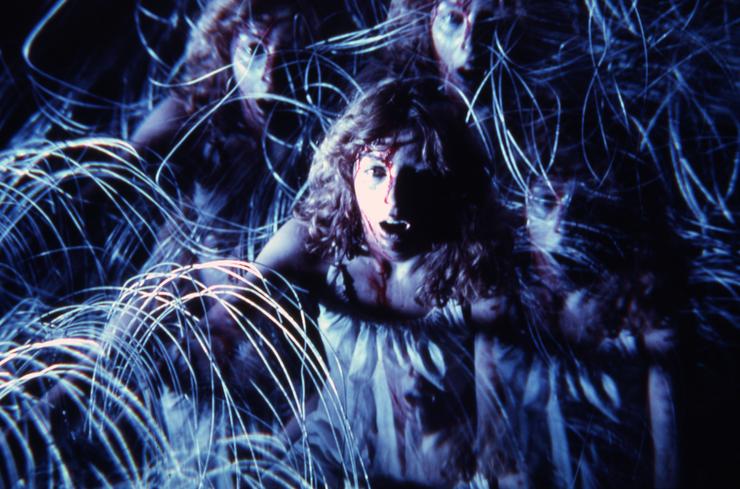 "Bad Femme: The Halloween Double Feature" will showcase two, evil women-centered films and be hosted by drag artist Kat Sass and makeup artist Siichele. The films will run from 7-11 pm and will take place at the museum's Edlis Neeson Theater.
First up in the double feature is 1977's Suspiria. The film follows Suzy as she enters a prestigious German ballet company only to later discover that the company is a front for something much darker and sinister than she realized. The film was remade in 2018 and starred Dakota Johnson. However, the older version is much gorier.
Following Suspiria is the 1981 film Possession. After Anna asks her husband for a divorce, she starts exhibiting strange behavior. As the film and their estrangement progress, Anna's husband learns that she is more deranged than he ever thought possible, complete with dangerous and violent behavior. Is marriage really "till death do us part"?
Tickets for the double feature are $10 per attendee, but $8 if you're a member of the museum. Tickets for the "Bad Femme" double feature go on sale today and can be purchased on their website.
Get your tickets now for what is sure to be a night of epically bloody proportions!