Okay, wine-lovers (which should be everyone, because it's wine), it's the perfect season to indulge in something warm, snug, and alcohol-ly. So let's spice up the holidays with something that's going to keep you warm and buzzed for the winter.
Here are 5 spots where you can find some delicious mulled wine that will warm up your soul.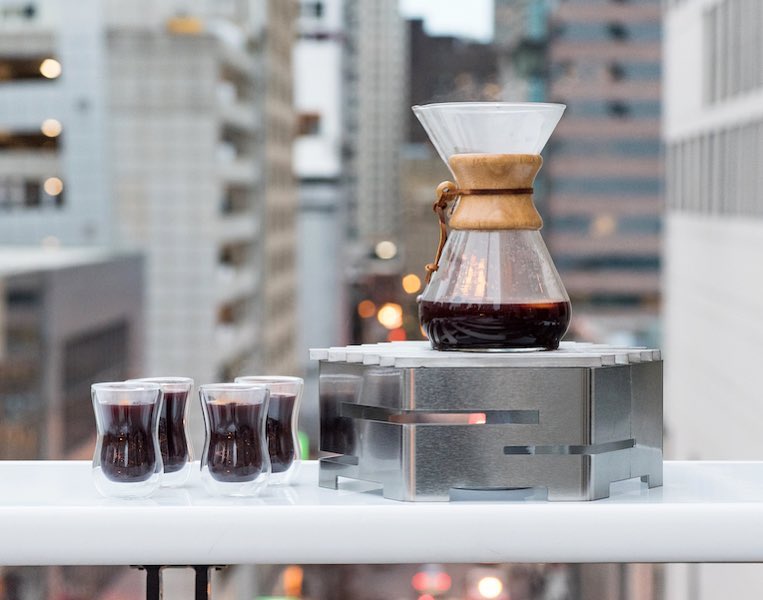 521 North Rush Street
The Gwen, a Luxury Collection Hotel is turning their rooftop terrace into a daily Curling Cabin experience from 11 am – 11 pm. For $25 per person, you are able to lounge around the cabin's living room area, curl for up to 30 minutes, and indulge in a free cocktail of your choice. And included in those hot cocktail specials is the Eugene's Mulled Wine — a cabernet punch with spices and honey.
Reserve a spot here.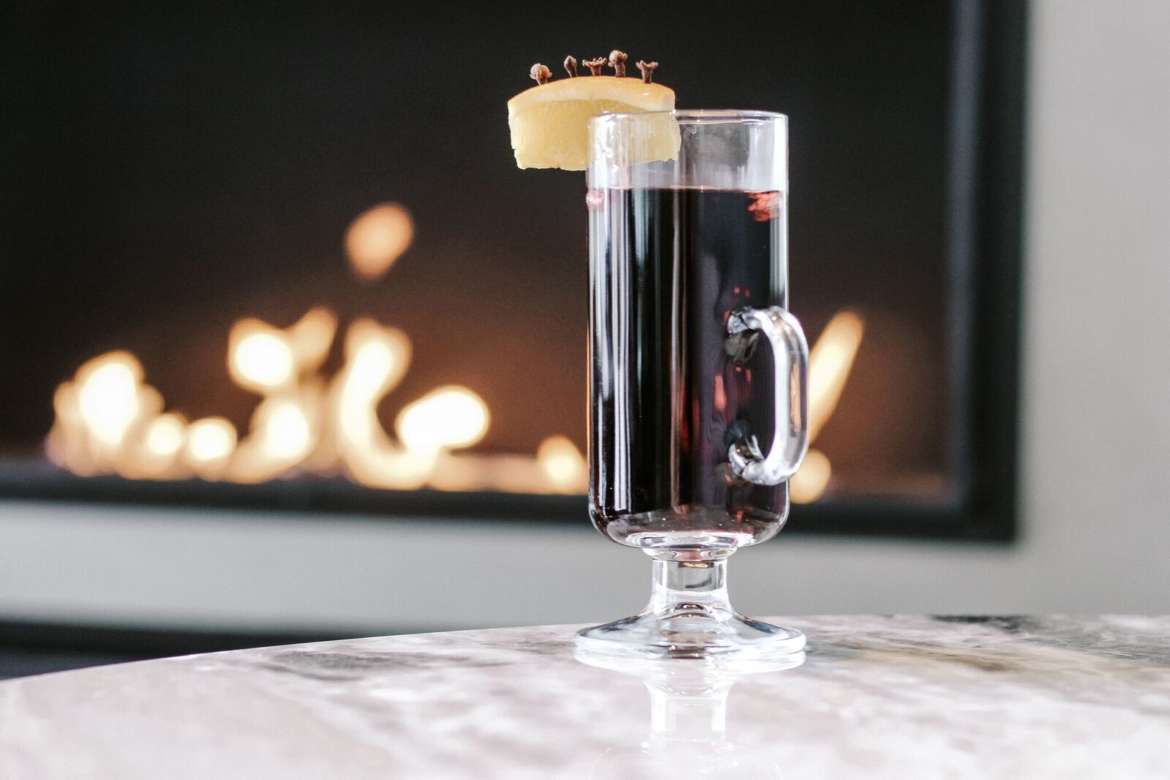 108 East Superior Street
Cozy up by Z Bar's fireside terrace with their specialty Hot Mulled Wine this winter season. If you're wanting to learn how to make some of your own, participate in their December Wanderlust class on Sunday, December 23, from 3 pm – 7 pm. You'll get to sample Z Bar's warm spiced drinks, create some cocktails of your own, and even take home a satchel of spices for just $25.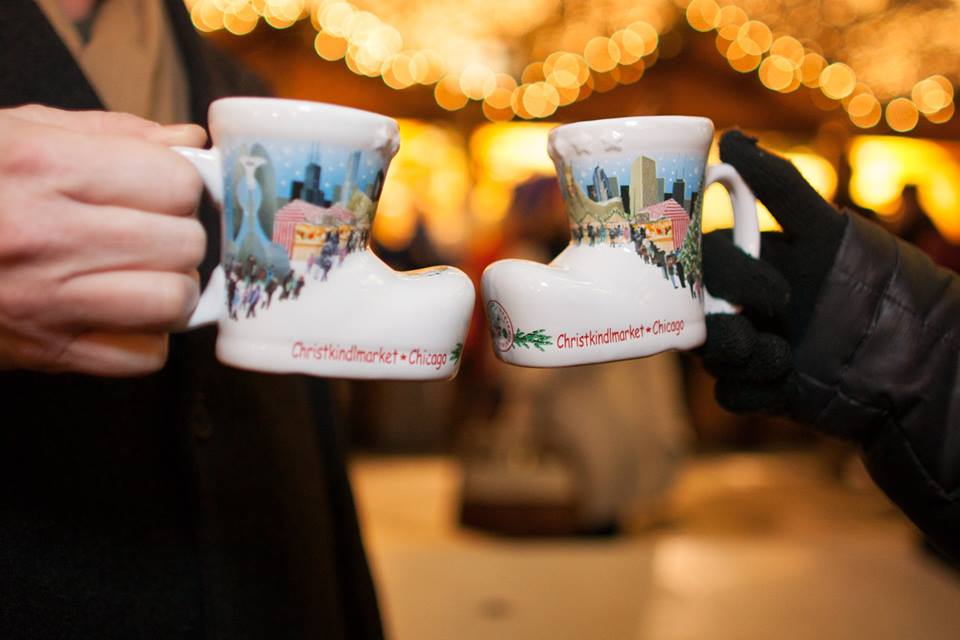 Daley Plaza
At the annual Christkindlmarket–Chicago's largest outdoor German-inspired holiday festival — you can partake in their most popular attraction, the Spiced Mulled Wine. This delicious libation comes in a boot and is located in the Glühwein holiday market. There is always a long line, but it's totally worth the wait. This festival runs up till December 24, so get it while you can!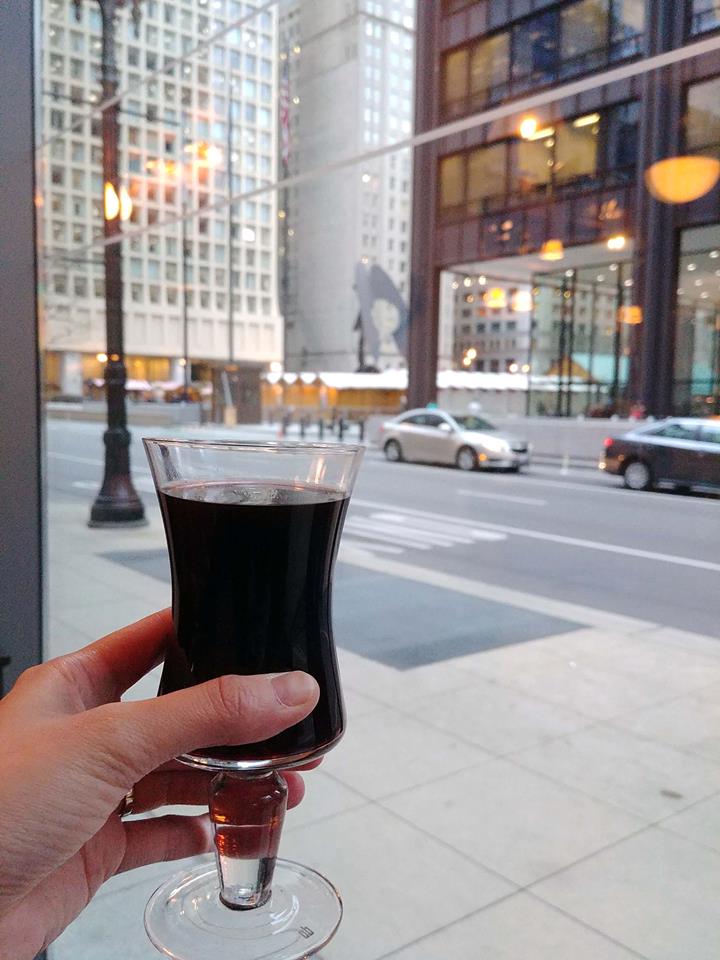 145 North Dearborn Street
If you're not fond of long lines, right across the way is an urban American tavern that carries an exceptional Glühwein, which includes Christian Brothers Brandy, Ruby Porto, clove, star anise, cinnamon, dried apricot, raisins, lemon, orange, and hot mulled wine each for the price of $13.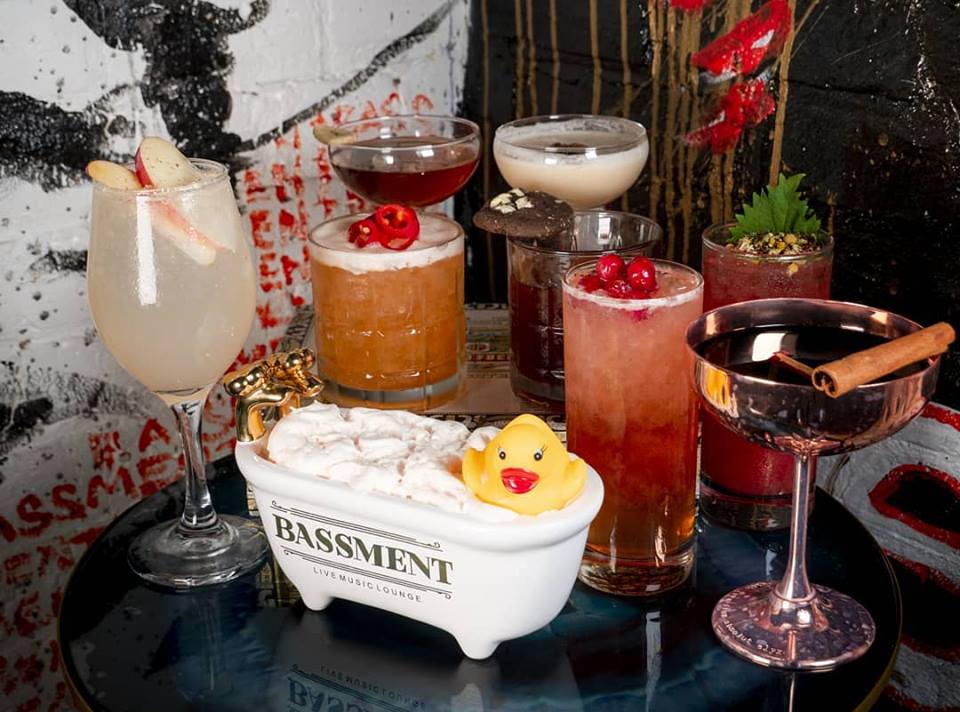 353 West Hubbard Street, Lower Level
For a party scene, Bassment is the place to be with its live jazz music and cool nightlife vibes. And among their festive cocktails is the Elton John, a seasonal spiced wine with apple, citrus, and cider served hot and ready to warm up your night.
Know any awesome spots that serve mulled wine? Let us know below!