The venue was chosen amongst finalists in many other major cities
Last summer, all eyes were on Chicago as the city played hosted to the 2016 Copa America Centénario tournament. This summer, international soccer returns to Soldier Field with another world-class event.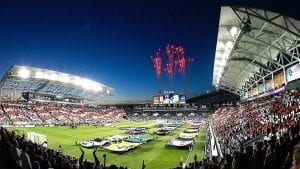 Officials of Major League Soccer have selected Soldier Field as the venue that will hold the annual MLS All-Star Game, taking place in early August. This is the first time in a decade that the game will be held in Chicago. Although Soldier Field has hosted many smaller soccer games, it has only hosted ones of this scale a handful of times.
In 2006, Chicago held an MLS All-Star Game at Toyota Park in Bridgeview, where U.S. all-stars beat England's Chelsea. Last year's MLS All-Star Game was held at San Jose's Avaya Stadium, where U.S. all-stars played England's Arsenal.
MLS All-Star Games are typically preceded with days of preview events, including free concerts, a 5k race, and a special "homegrown game." The Chicago Department of Cultural Affairs and Special Events is already preparing for the big game and accompanying activities by reserving Daley Plaza, and Wrigley Square and Harris Rooftop in Millennium Park.
The opposing team for the 2017 MLS All-Star Game hasn't been disclosed, but it's been said that Barcelona was invited to play. They have never participated in an All-Star Game before, as English teams are typically chosen. Many consider Barcelona to be the best soccer team in the world.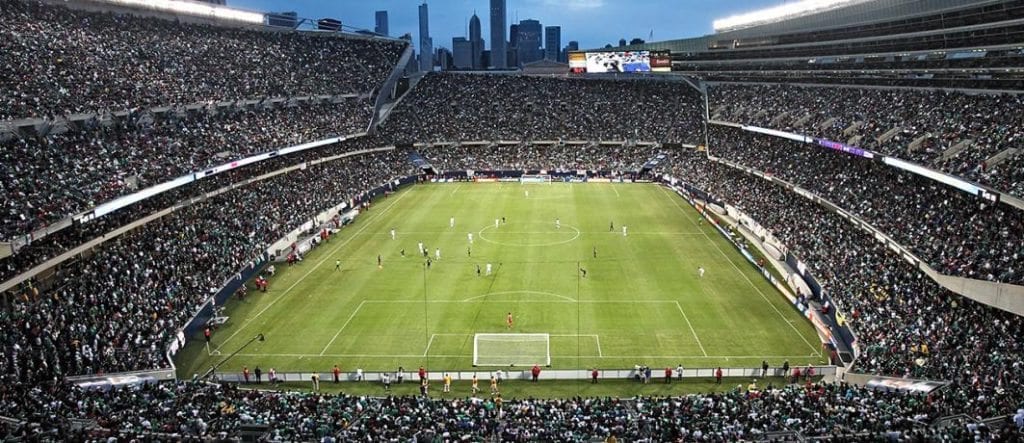 It's also not known if or how our Chicago Fire team will be involved in the All-Star Game events, but it's seen as a good opportunity to shift more attention on them.
Mayor Rahm Emanuel and the city's tourism bureau have made it no secret that bringing these major international events to town has been an important goal, and it's certainly paid off. Last year, Chicago saw a record-breaking spike in tourism. Other major sporting events that the city will host are the NFL Draft, which has taken place over the past couple years, and the NCAA Frozen Four tournament for the first time at the United Center.
Stay tuned for more coverage of the MLS All-Star Game at Soldier Field.
Featured Photo Credit: Copa America