A tragic love story set during one of the bleakest periods in American history comes to life at Chicago's Cadillac Palace Theatre through Saturday, December 8.
Cameron Mackintosh's production of Boublil and Schönberg's legendary musical, the epic Miss Saigon weaves a powerful story of love and loss during the Vietnam War. Miss Saigon tells the tale of a young Vietnamese orphan named Kim who is forced to work as a prostitute in a bar run by a brass, flamboyant character known as the Engineer. There, she meets and falls in love with Chris, an American soldier. With the fall of Saigon, Chris tries to rescue her, but they become separated and he goes back to America, never knowing that Kim gave birth to his son.
This new production features exquisite sets, dazzling choreography, and a jaw-dropping helicopter scene. Add in a fabulous cast of 42 Asian-American, white, and Asian performers singing the magnificent score, including such Broadway hits like "The Heat is On in Saigon," "The Movie in My Mind," and "Last Night of the World."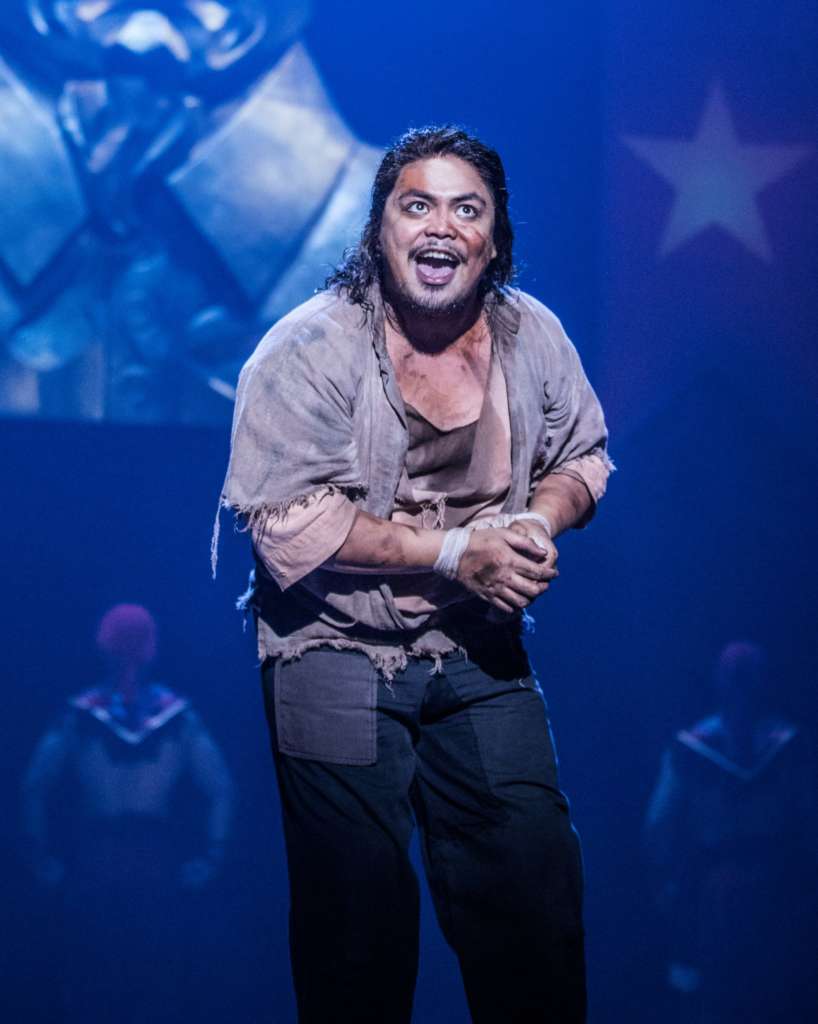 Miss Saigon features music by Claude-Michel Schönberg with lyrics by Richard Maltby Jr. and Alain Boublil, who also wrote the magnificent Les Misérables. The original Broadway production opened April 11, 1991, and went on to play for nearly 10 years.
As Kim, Emily Bautista displays strong, beautiful vocals and an innocence that captures the heart of her American soldier. Chris, played by Anthony Festa, has a powerful voice and All-American good looks that make his character believable and authentic. Red Concepción steals the show as the corrupt Engineer who must deal with the realities of racism as a French-Asian man.
Theatre-goers can't help but be caught up in the past knowing how the war ended with the cost of human life. The scene of the "American Dream" shows how the rest of the world views the U.S., a sad commentary as well.
Miss Saigon is well-worth seeing again and again, as this production takes out all the stops in theatrics, wowing audiences around the world as one of the most spectacular musicals ever written.
For tickets, visit the official website. You can find the Cadillac Palace Theatre at 151 W Randolph St.
Featured Image Credit: Miss Saigon