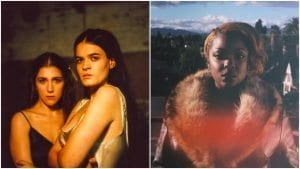 You know summer's right around the corner when Millennium Park releases the lineup for its Summer Music Series. From June 12 – August 21, free outdoor concerts will be held every Monday and Thursday evening at the Jay Pritzker Pavilion.
Presented by the Department of Cultural Affairs and Special Events, Millennium Park's Summer Music Series will feature local, national, and international artists that play music spanning multiple genres. It's the perfect opportunity to gather with friends, family, or co-workers after work to listen to music from around the world in one of the best settings in the city.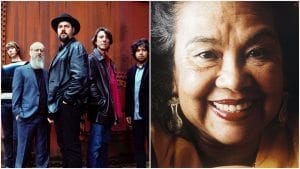 Each concert starts at 6:30pm and all will take place rain or shine. There are no concerts scheduled for Monday, July 3; Thursday, July 6; Thursday, July 27; Monday, July 31; Thursday, August 3; and Monday, August 14.
See the complete lineup of free summer concerts at Millennium Park below!
Lineup:
Monday, June 12, 6:30pm
Otis Taylor (Blues)
Ben Sollee & Kentucky Native (Americana)
Thursday, June 15, 6:30pm
No BS! Brass Band (New Orleans Brass Fusion)
Dayme Arocena (Jazz)
Monday, June 19, 6:30pm (Juneteenth Celebration)
Gregory Porter (Soul Jazz)
Tomeka Reid Quartet (Jazz)
Thursday, June 22, 6:30pm
Hurray for Riff Raff (Indie)
Matthew Santos (Indie)
Monday, June 26, 6:30pm
Jaga Jazzist (Electronic Jazz Fusion)
AfrotroniX (African Electronic)
Thursday, June 29, 6:30pm
Lady Wray (R&B Soul)
Zeshan B & the Transistors (R&B Soul)
Monday, July 10, 6:30pm
Natalie Prass (Indie Rock)
Angelica Garcia (Indie Rock)
Thursday, July 13, 6:30pm
Totó La Momposina (Colombian Folkloric)
Xenia Rubinos (Indie Pop)
Monday, July 17, 6:30pm
Big Thief (Rock)
Overcoats (Indie Folk Soul)
Thursday, July 20, 6:30pm
Drive-By Truckers (Rock)
Honeysuckle (Progressive Folk)
Monday, July 24, 6:30pm
Amadou & Mariam (Afro Pop)
Frank Waln (Sicangu Lakota Hip-Hop)
Monday, August 7, 6:30pm
Gaby Moreno (Latin R&B)
Centavrvs (Mexican Electronic)
Thursday, August 10, 6:30pm
Youssou N'Dour (Dakar Overgroove)
Bassel & The Supernaturals (Neo-soul Funk)
Thursday, August 17, 6:30pm
Joshua Nelson (Kosher Gospel Music)
Tone Ross & INSPIRED (Gospel Music)
Monday, August 21, 6:30pm
Headliner TBD