Winter is the perfect time to escape Chicago. That much is abundantly clear. But if you're looking to stick close to home without making yet another trip to Lake Geneva or Galena, it's time to travel off the beaten path to explore some of the Midwest's top hidden gems that truly come to life in the dead of winter.
Woodstock, IL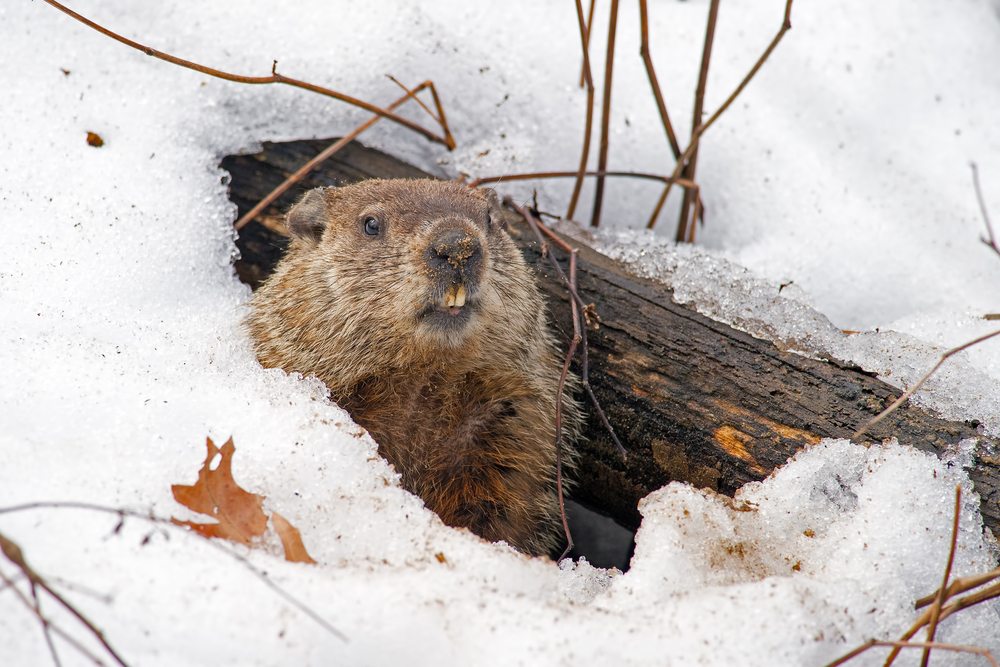 As the site where much of the Bill Murray winter classic Groundhog Day was filmed, this charming small town just 60 miles northwest of downtown (and accessible by the Metra) takes its ties to film so seriously that they host an annual "Groundhog Days" celebration every winter (this year February 1 – 11) that pays homage to the movie with a walking tour of filming sites, movie screenings, trivia, beer tastings, bowling, and even a "Black Tie and Blue Jeans" silent auction. Better ask Ned Ryerson if he's free.
New Glarus, WI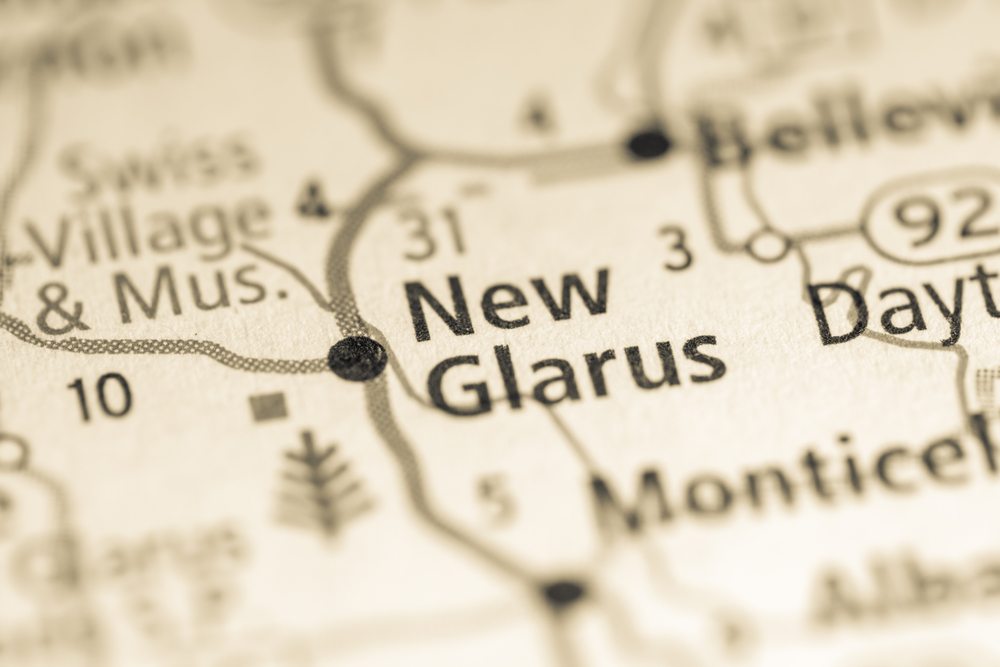 Founded in 1845 by Swiss immigrants and now recognized as one of the best known Swiss settlements in the country, America's "Little Switzerland" is a picture-perfect collection of Swiss-style chalets, restaurants, and shops, as well as home to Winterfest: the only veteran's parade held in the middle of winter in the U.S. (this year January 13 – 15). You can also stock up on beer only available in Wisconsin at the world-famous New Glarus Brewing Company or get lost in nature at the nearby New Glarus Woods State Park.
Sheboygan, WI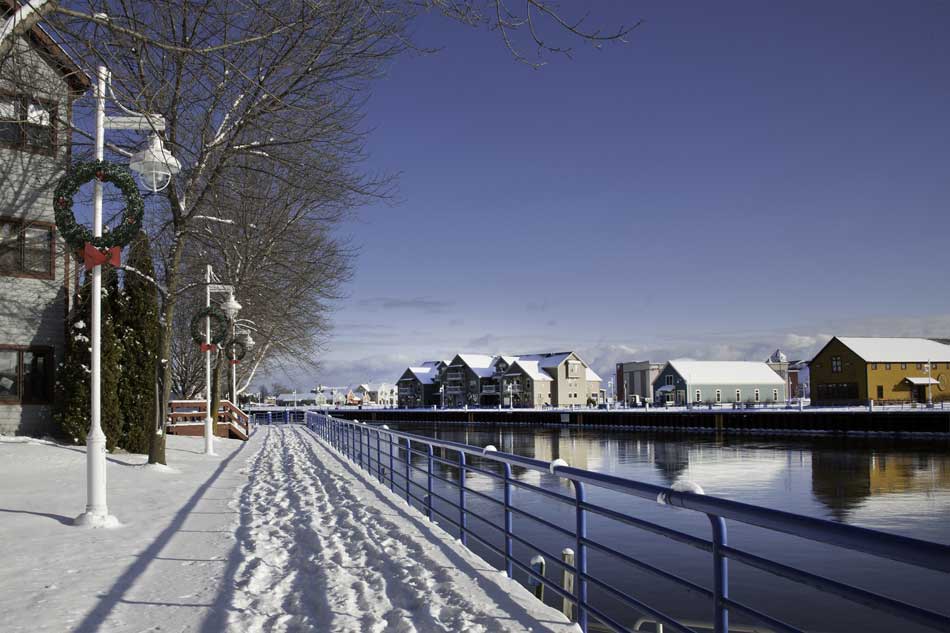 Sheboygan is a fun if overlooked lakeside town between Milwaukee and Green Bay, but its real claim to fame lies just west of the city in the adjacent town of Kohler, home to the Midwest's only AAA Five Diamond Resort Hotel. The American Club is about as fancy as it gets, perfect for a relaxing weekend of pampering spa treatments and decadent chef-driven meals nestled along a 500-acre wilderness preserve. They're also hosting their annual "In Celebration of Chocolate" festival February 17 – 19 if you're looking for Valentine's Day ideas. Hint hint.
Bayfield, WI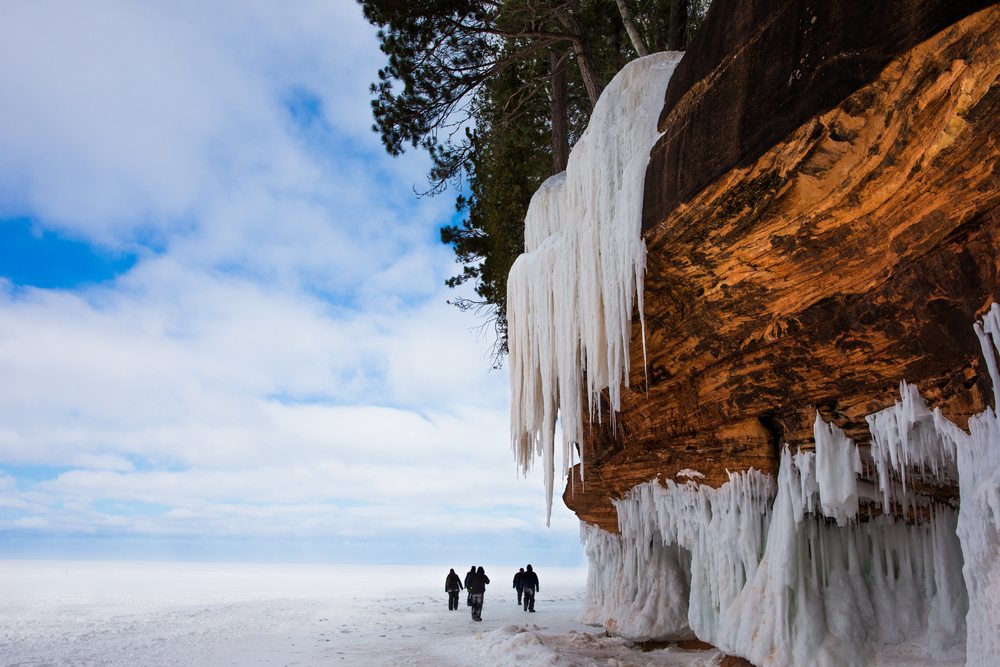 This remote town at the northern tip of Wisconsin is a pristine winter wonderland of dog sledding, snowshoeing, and cross-country skiing, but its most popular activity is driving the "ice road" across Lake Superior (which basically just means driving your car on the lake) every winter to nearby Madeline Island, home base for exploring the majestic ice caves of the stunning Apostle Island National Lakeshore. Stop by February 4 for the annual Apostle Islands Dog Sled Race.
Muskegon, MI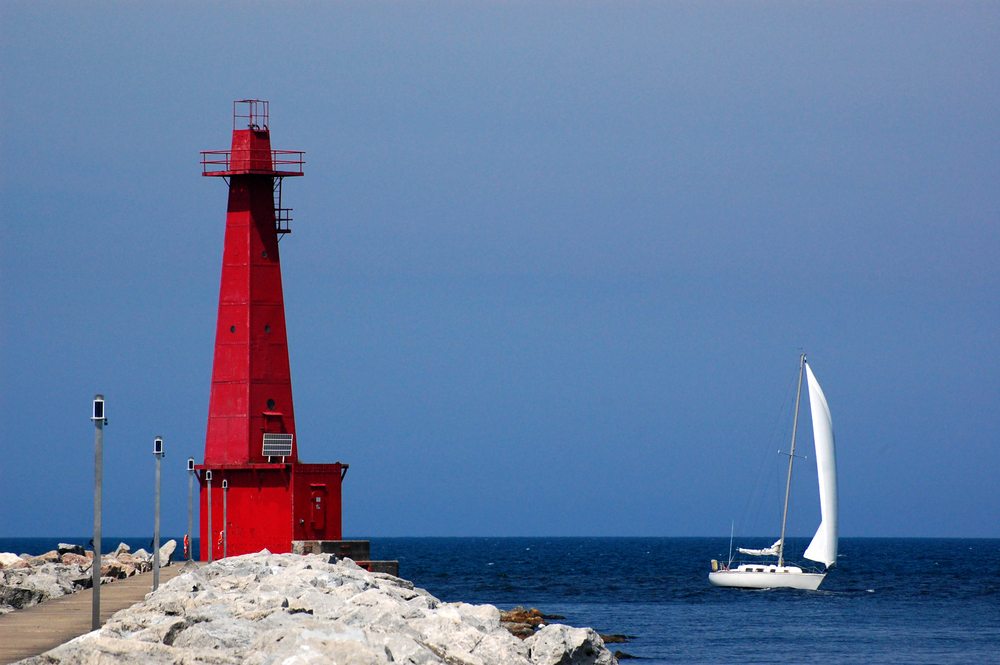 This laid-back town along Michigan's west coast may not have the cache of an Ann Arbor or Traverse City, but it truly comes to life in winter when you can visit America's tallest singing Christmas tree or ice luge an 850-foot outdoor ice luge course designed by an Olympian (one of only four locations in the U.S. where you can get your ice luge on.) Afterward, curl up with a hot chocolate while watching the sunset over the lake or head to the nearby craft brew capital of Grand Rapids for a beer-soaked Super Bowl party.
Eagle River, WI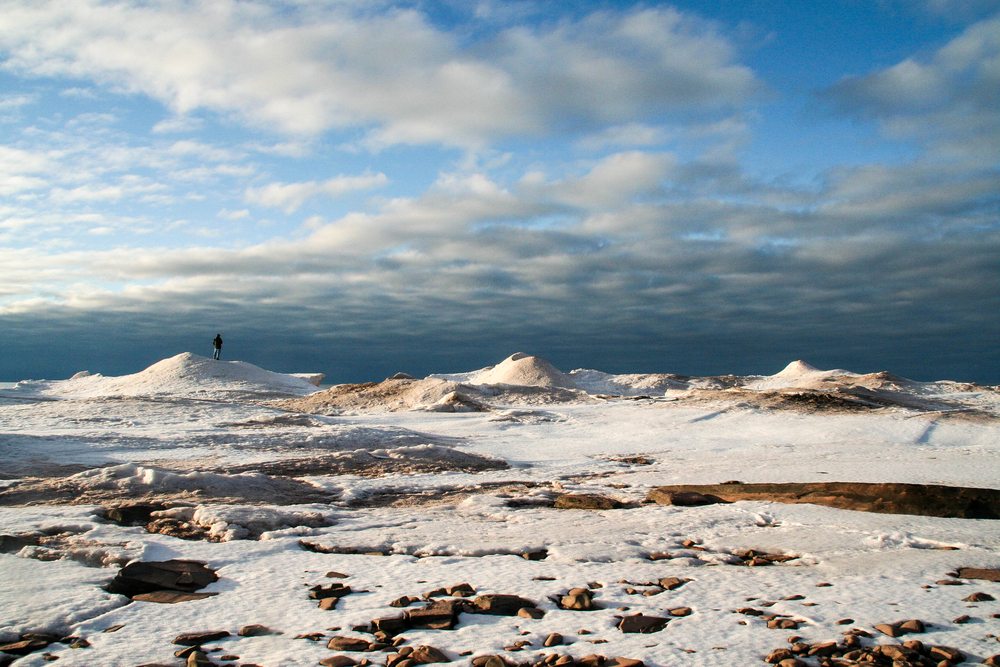 The folks in this northern Wisconsin town are so into winter that it's kind of scary. Not only do they proudly declare themselves the "Snowmobile Capital of the World," they also host the Labatt Blue Pond Hockey Championships (this year Feb 10 – 12) and find it necessary to erect a giant ice castle in the middle of town every winter for some reason. Ice fishing is also big here, and you're gonna need that snowmobile to explore the world's largest chain of 28 connected lakes. 
Upper Peninsula, MI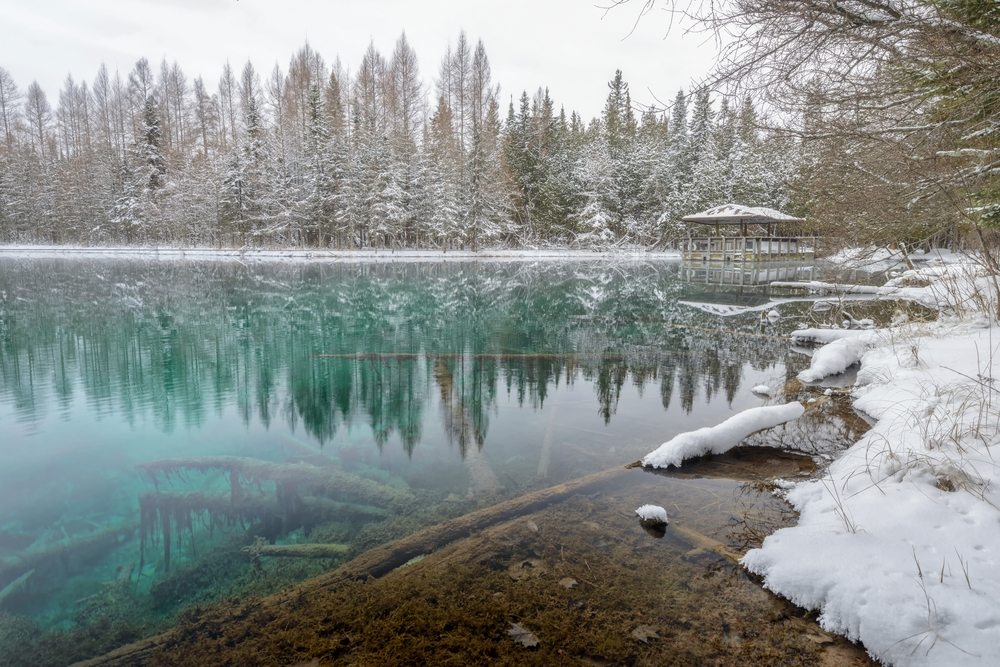 Three of the Midwest's best ski resorts (Indianhead, Big Powderhorn, and Blackjack) converge in the southwest corner of Michigan's Upper Peninsula, a winter wilderness paradise a world away from the icy ski hills and crowded amateur runs near Chicago. After skiing wide-open expert trails packed with fresh powder, check out live bands on the mountain or explore the vast expanse of the nearby Porcupine Mountains Wilderness State Park and bask in the solitude.