How the New Rogers Park Restaurant Gets It Right… And Not So Right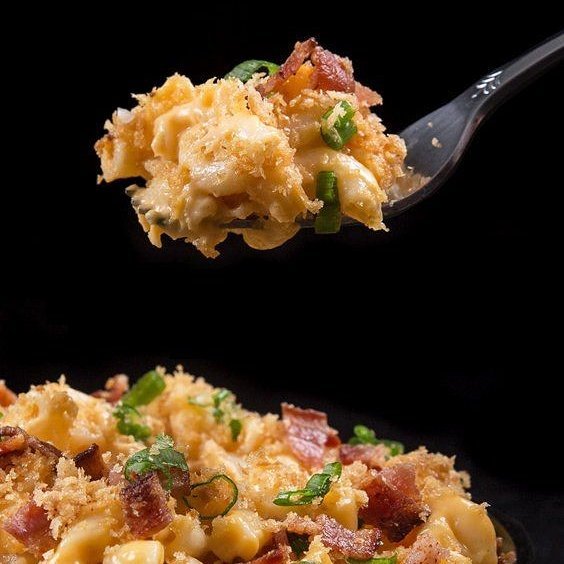 After selling out completely every night of their opening weekend, Midnight Mac & Cheeserie is back and ready for business. The macaroni and cheese restaurant reopened Friday, May 26, and has made some changes to accommodate the unexpectedly high demand for their cheesy delicacies.
Formerly delivery and pick-up only, seating is now available for those who want to enjoy their meal in-house. There's something on the menu for everyone. The Loaded Veggie Mac will have veggie lover's mouths watering, and there's Sam's Sizzling Steak for the carnivores. Feeling fancy? Try Antonia's Decadent Lobster – the name says it all. The additional draws for local pasta lovers are clear. The "Cheese Your Own Adventure" side of the menu lets customers create their own dish with a variety of cheeses, proteins, and veggies. Gluten free pasta and vegan cheese sauce make the restaurant friendly for those with allergies or dietary restrictions.
Though the owners have made great strides to improve their new eatery over the course of the past week, this comfort food joint may still need some work. Despite the addition of tables and chairs, the bare white walls are less than inviting. The restaurant has not yet established the community hotspot feel they're going for. Time will tell if regular guests and the chance to become a Rogers Park staple change that. The more pressing concern is the food.
Apparently, not every plate is as creamy, cheesy and delicious as advertised. Facebook reviews regarding create-your-own dishes sporting paltry offerings of meat and veggies have cropped up since the reopening. Cold food has also been a complaint. Perhaps there's just something about "Cheesing Your Own Adventure" that leads to dissatisfaction. There are an equal number of reviews heralding the perfection of Antonia's Decadent Lobster, last weekend's bestseller.
Overall, it would seem Midnight Mac & Cheeserie is a hit or miss. Think it's worth the risk?