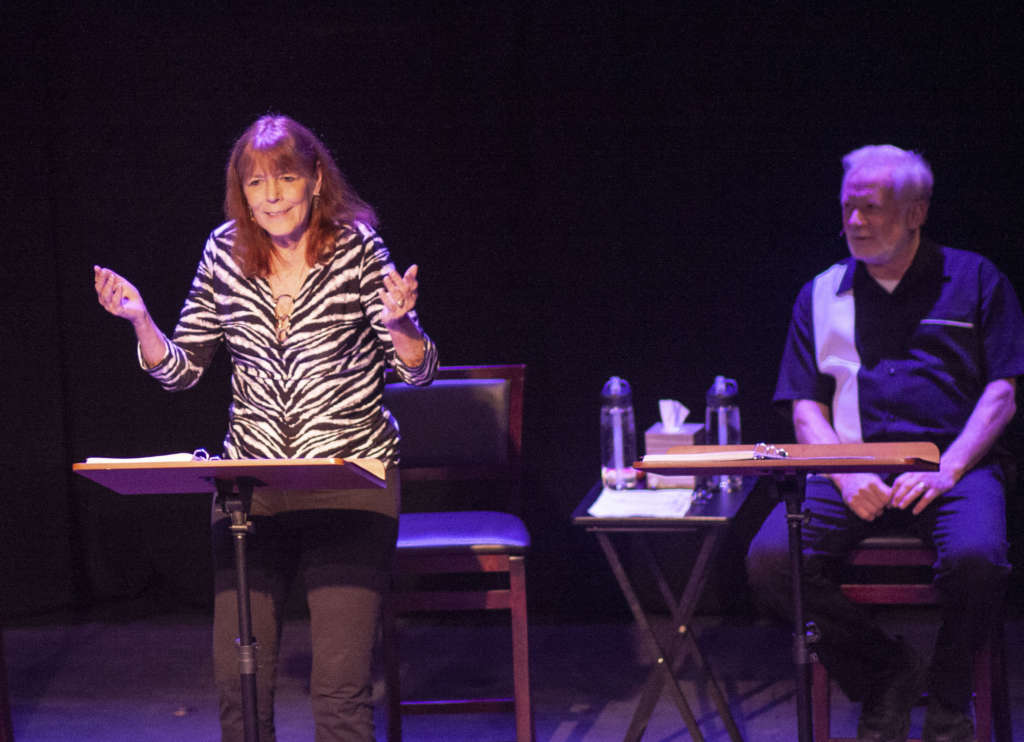 Imagine four actors standing on stage, their scripts in front of them without sets or props. They let the words and their own talents tell the stories of their four, intertwined lives of love and friendship over a period of 50 years, enduring the roller coaster of life together, including the highs, the lows, and everything in between.
This is Middletown and it's a meaningful tale now playing at the Apollo Theatre in Chicago through March 22. The cast stars SANDY DUNCAN, known for her portrayal of Peter in PETER PAN; DONNY MOST, known for his role as "Ralph Malph" in the hit TV show HAPPY DAYS; and ADRIAN ZMED, best known for his starring roles in the BACHELOR PARTY and TV's T.J. HOOKER. The cast also includes Chicago actress and multi Jeff Award winner KATE BUDDEKE. The production is developed by GFour Productions, producers of MENOPAUSE THE MUSICAL® and Tony-nominated FIDDLER ON THE ROOF.
"I wanted to tell a relatable 'every-person's' story in a direct and straightforward manner where human emotions are front and center – without bells, whistles, special effects, or props," said writer Dan Clancy, best known for his play THE TIMEKEEPERS, which ran off-Broadway and in Israel for 13 years. "I wanted the words to speak for themselves." In 2019, MIDDLETOWN® premiered to critical acclaim in Las Vegas, Bucks County, Pa., and Wilmington, Del.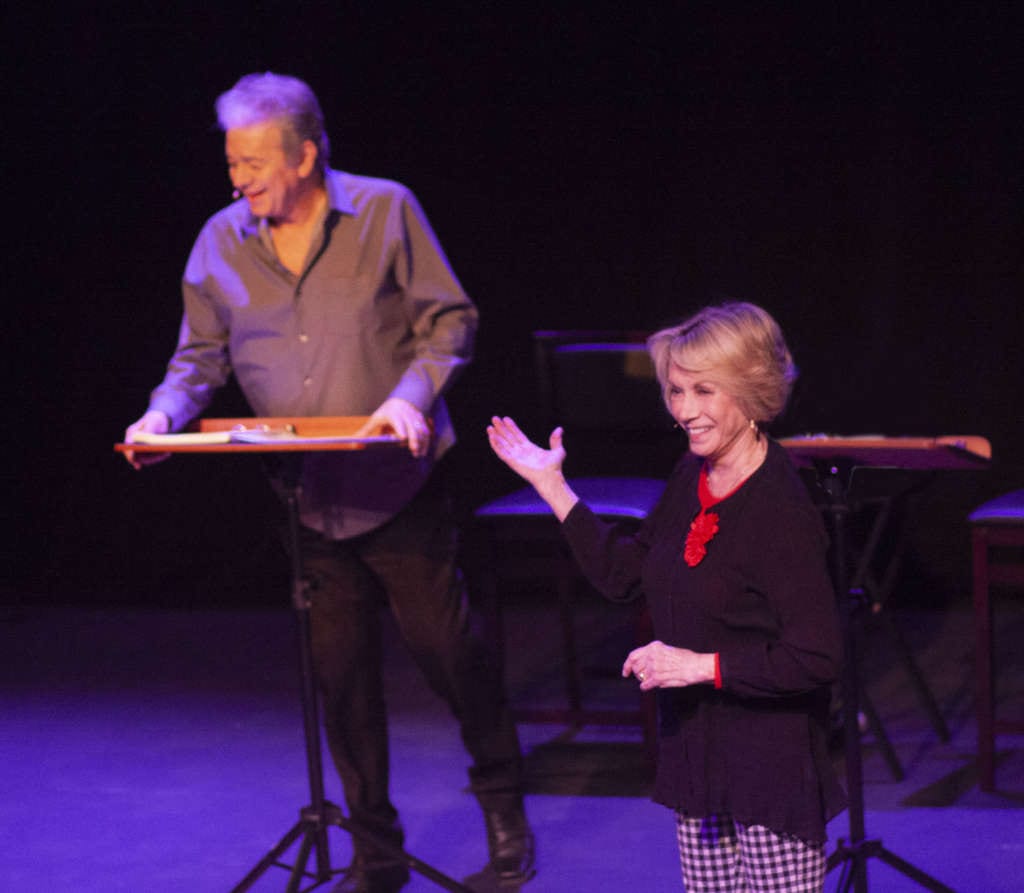 Sandy Duncan is still that impish woman who captures our hearts with her stirring performance as Peg, a woman whose zest for life meets tragedy. Donny Most gets the majority of the laughs as Don, a man who knows what's important in life and shares his wry sense of humor with the audience. Kate Buddeke as his wife Dotty, is the most outspoken, yet never taking herself too seriously. And the arms, always with the arms. Together, this army of four gives us a glimpse into the human stories of their lives and the legacies they leave behind.
The Apollo Theater is located at 2540 North Lincoln. For tickets, call 773-935-6100 or online.