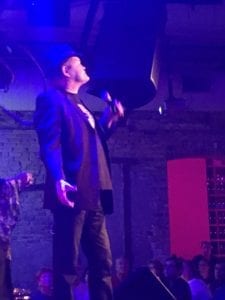 Micky Dolenz of The Monkees took fans on a trip down memory lane this Tuesday and Wednesday night at City Winery, which was the perfect setting for an evening full of wine, classic Monkees hits, and '60s nostalgia.
To get the crowd going beforehand, there was a slideshow of old pictures of The Monkees, displayed on each side of the stage. Micky Dolenz then strolled out singing "Mary, Mary," shaking maracas, of course. He then went on to sing "That Was Then, This is Now," and went back to the original Monkees hits like "A Little Bit Me, A Little Bit You," "Sometime in the Morning," and "She." The crowd was singing along while videos and photos of the band that was once a force in '60s pop culture appeared on both sides of the stage, setting the mood for each song.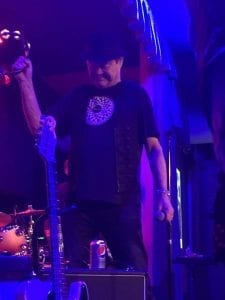 Between songs, he told stories of Jimi Hendrix being the opening act for The Monkees when they were on tour in 1967, of his rock and roll cover band before he was in The Monkees (who knew he played guitar) and reflected on Michael Nesmith's songwriting, with his sister Coco Dolenz beautifully singing a non-Monkees hit of his that was originally sung by Linda Ronstadt when she was part of The Stone Poney's called, "Different Drum."
Micky and his sister Coco also sang a soulful duet of "Me & Magdalena," one of the hits from The Monkees recent album Good Times, as well as some hits from the '60s era, such as Chuck Berry's "Johnny B. Goode," Jimi Hendrix's "Purple Haze," and Coco's rendition of "White Rabbit" by Jefferson Airplane, which sent the audience into a blissful state of music from their childhood.
The audience went crazy when he sang "(I'm Not Your) Steppin' Stone" and "Daydream Believer," which was originally sung by Davy Jones. While Micky sang the lyrics, pictures of Davy were shown in the slideshow, making fans teary-eyed, especially when he saluted his old bandmate and friend at the end. Micky Dolenz is one of the best voices of the '60s generation, and he puts on a fantastic show for young and old Monkees fans alike.
Featured Image Credit: R. Albert via Youtube